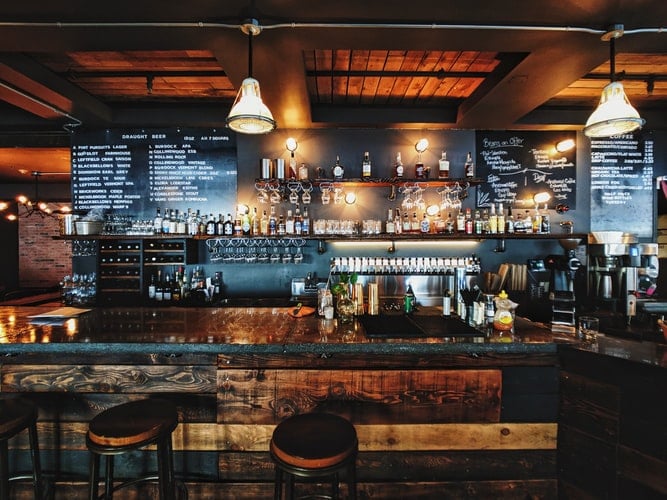 Local Guide
24-Hours Eateries: Cure The Cravings in Tangerang
Eating in the 21st century has now transcended itself more than ever as a matter of not just necessity, but also a source of fun and sporadic delight. Thankfully, the wishes and dreams of foodies worldwide nowadays have shifted the food industry even more as we're seeing more and more eateries and restaurants providing 24-hour services deep into the night, and into the dawn. Especially for Jakarta and its surrounding area, this reality is even more accentuated. Those late-night rumblings of the stomach and cravings of the tongue can now be extinguished easier because of good ole technology and development in modern commerce. To help you with those potential tummy troubles, here are some recommendations for 24-hour eateries around Tangerang!
read more: 24-Hours Eateries: Cure The Cravings in Bekasi
1. Paris-Lyon Cafe
Situated in Allium Airport Hotel, Paris-Lyon Cafe serves a unique mix of Javanese and European taste in its menu. Coupled with a francophile design, Paris-Lyon Cafe has as one of its signature dishes, classic Italian pizza which is hailed by many of its customers to be a truly pleasant culinary experience. On the Indonesian side of the menu, Nasi Goreng Iga can be an especially wondrous serving for those trying Indonesian food for the first time or currently craving them while waiting for their flight to arrive. The ice cream is also especially known as exceptional. Paris-Lyon cafe is a fitting pick for those searching for a good meal time with family at breakfast, lunch, and even dinner. The restaurant also serve vegetarian-friendly dishes.
Phone Number: (+6221) 29205555
Website: https://alliumtangerang.samalihotels.com/
Address: Allium Hotel Tangerang's Lobby, Jalan Benteng Betawi No.88, Tanah Tinggi, Tangerang, RT.005/RW.015, Tanah Tinggi, Kec. Tangerang, Kota Tangerang, Banten 15148
Price Range: Rp150.000 for two people (approx.)
Opening Hours: 24-Hours (Every day)
2. The Porte Restaurant
Boasting the slogan 'Where the East meets the West', the Porte Restaurant, like Paris-Lyon cafe, tries to make its establishment a center of diversity by primarily serving Thai and Italian cuisine. Its selection of Italian range from truly Italian-style pizza and pasta can give you a taste of their understanding of the cuisine. As a western cuisine completion, The Porte Restaurant also serves American classics such as Chicken wings and Burgers. On the Thai side, visitors can delve deep into a little taste of Thailand by ordering dishes such as Thai Fried Noodle, the Thai signature Mango Sticky Rice, and Pineapple Fried Rice. Because of its location in FM7 Hotel, The Porte Restaurants can also serve up their menu straight to the hotel guests' door.
Phone Number: (+6221) 55911777
Website: http://fm7hotel.com/the-porte/
Address: Jl. Raya Perancis 67 Dadap, Kec. Tangerang, Kota Tangerang, Banten 15148
Price Range: Rp300.000 for two people (approx.)
Opening Hours: 24-Hours (Every day)
3. Dim Sum Inc.
Missing some classic Chinese cuisine? Worry not because Dim Sum Inc. will come to your rescue! With its various options for the Chinese dish, visitors will miss the taste no more after tasting their Hakau and Siomay! Other than that, Dim Sum Inc. also serves classic Indonesian dishes such as fried rice, Thai tom yum noodle, and Italian must-tries such as spaghetti Aglio olio with prawn. The cozy atmosphere of Dim Sum Inc. will carry you through your daily routine as you consume your well-needed nourishment. Dim Sum Inc. is also very much suitable to visit as a restaurant to hang out with friends. Its 24-hour service also means that you can get back to its coziness almost anytime!
Phone Number: (+6221) 5472307
Website: –
Address: Benton Junction, Jl. Boulevard Palem Raya No.19-20, Klp. Dua, Kec. Karawaci, Tangerang, Banten 15115
Price Range: Rp200.000 for two people (approx.)
Opening Hours: 24-Hours (Every day)
4. Rumah Makan Sinar Minang Putra
For a classic go-to for Indonesian comfort food, try out Nasi Padang! Rumah Makan Sinar Minang Putra is one of the restaurants that serve them. This establishment of West Sumatran cuisine lets its visitors try out the world-famous rendang! Trying this restaurant can surely start your taste buds to journey into the vast realm of Indonesian cuisine. Want some seafood? Want to add some vegetables? Want to add more sambal spiciness? All of those are readily available options to mix your Nasi Padang. To complete your experience, the waiters usually are from West Sumatra themselves and they serve you with a distinctive way of serving by bringing them stacked upon one another on their hands or by bringing loads of options straight to your table. Don't forget to add the famous gulai sauce to get the best experience!
Phone Number: +62812-1261-6206
Website: –
Address: Jalan Kh Hasyim Ashari Buaran Indah Cipondoh, RT.001/RW.004, Buaran Indah, Kec. Tangerang, Kota Tangerang, Banten 15148
Price Range: Rp100.000 for two people (approx.)
Opening Hours: 24-Hours (Every day)
5. Various 24-Hour Fast Food
The same with other modern notable areas, Tangerang provides its inhabitants signature 24-hour fast food options. From the Japanese classic HokBen, you can get its famous Bento at quite an affordable price. For those wanting a little American classic, getting a bucket full of chicken can be a quick fix for you. A&W is also available in Tangerang, so you wouldn't have to get into too much of a hassle when trying to order food but at the same time too lazy to go out. Another Fast Food option is the Indonesian Richeese Factory. It has it's signature cheesy chicken dish and its sweet and memorable Pink Lava drink. All these options are just a few swipe and taps away with the right apps!
Phone Number:
– Hokben: 1 500 505
– A&W: (+6221) 55733333
– Richeese Factory: 1 500 220
Website: –
Address:
– Hokben: Jalan Daan Mogot No.62E & 62F, RT.001/RW.004, Sukarasa, Kec. Tangerang, Kota Tangerang, Banten 15111
-A&W: Tangerang City Mall Ground Floor B 0016-0017, JL. Jenderal Sudirman, No.1 Cikokol, RT.001/RW.005, Babakan, Kec. Tangerang, Kota Tangerang, Banten 15177
– Richeese Factory: Jl. KH Hasyim Ashari No.149, Poris Plawad Utara, Kec. Cipondoh, Kota Tangerang, Banten 15122
Price Range: Rp150.000 for two people (approx.)
Opening Hours: 24-Hours (Every day)
So, there you have your list of places of the 24-hours eateries in Tangerang. Of course, this list, by all means, does not cover up all the various 24-hours places in Tangerang but try out to complete your experience for a midnight snack. Also, some of these restaurants do have a delivery option or you could use online delivery applications that have various discounts, so make sure to use them when you don't have the time to go out, or is just too tired to go out after a long and stressful day.