In a town as crowded as Jakarta, is there anything to do besides drinking, going to malls, or eating fancy to relax? Where do I go if I want to forget the sometimes cramped atmosphere of this city? Is there a decent place to break sweat beside the usual gym? Luckily, those places in fact exist and there's actually plenty of them. Here are seven of the best adventure parks in Jakarta. 
Read our recommendations for Best Gyms in Jakarta
1. Houbii Urban Adventure Park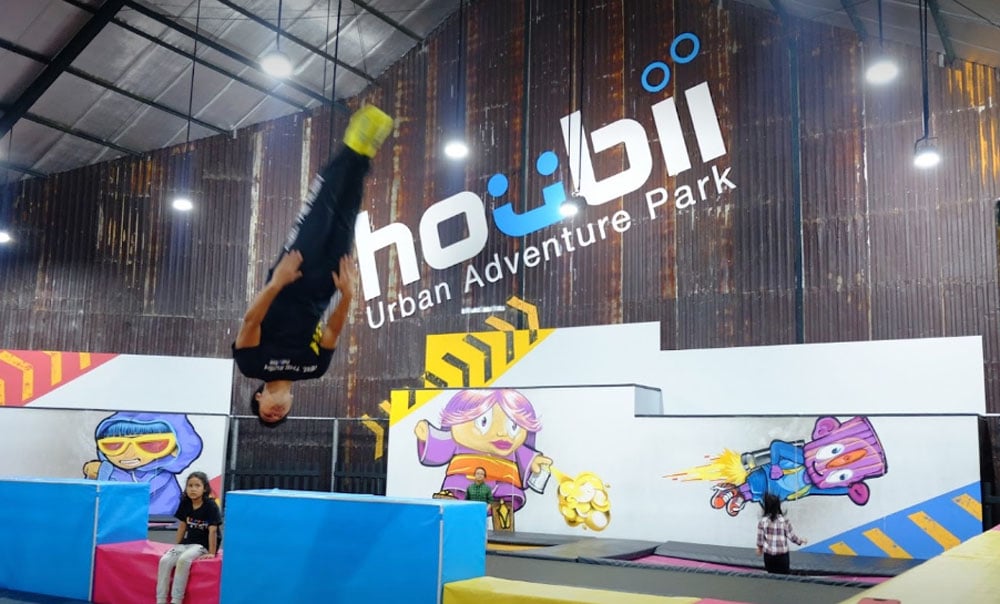 With a wide array of facilities for a session of physical fun with friends or family, being bored isn't an option here. The facilities at Houbii Urban Adventure Park can properly and safely accommodate pre-school kids, students, adults, and even sports athletes. Their facilities include Houbii Slam to Ultimate Dodgeball to X-Slide to The Foam Zone which all come with affordable pricing. They also provide special prices such as for birthday parties, its sports academy, and sports programs for babies and toddlers.
Read also: 5 Places You Can Explore at Pondok Indah
Address: Jl. Metro Pondok Indah BB No.3, RW.16, Pd. Pinang, Kec. Kby. Lama, Kota Jakarta Selatan, Daerah Khusus Ibukota Jakarta 12310
Opening hours: 12.00 – 21.00 (Monday-Friday), 08.00 – 21.00 (Saturday-Sunday)
Phone: +6229125194
InstaSocial Mediagram: Instagram
Website: houbii.com
2. Ancol Paintball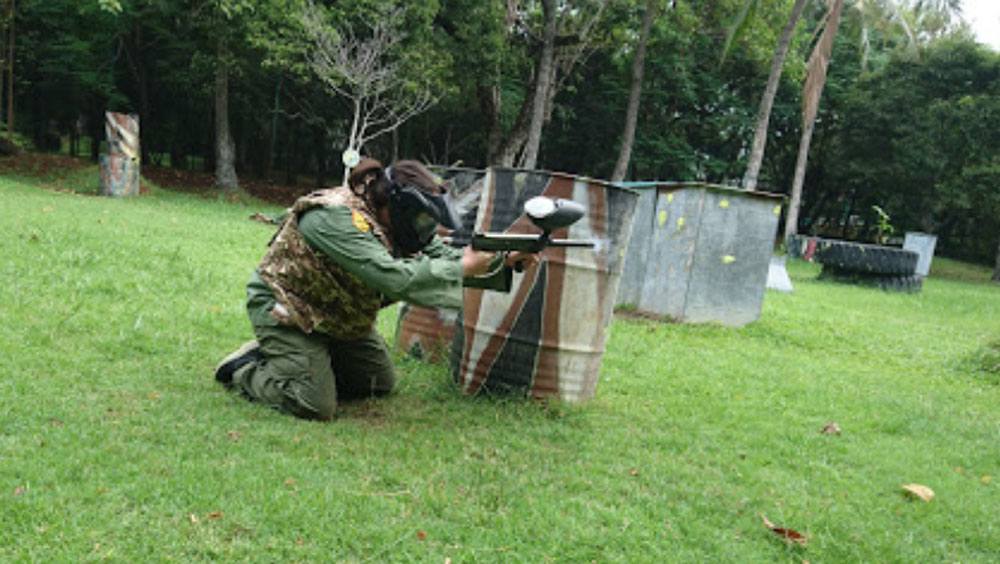 Those aiming for (pun intended) a more direct and adrenaline kicking entertainment option, the paintball arena in Ancol is for you. With its massive field available, guests are given the option between three different paintball battlefields with quality gear for them. The battle will be divided into three zones, an open field, ruins of a town, and a semi-urban battle setting. The battles will be divided into orientation and sudden death sessions where the latter provides space for participants' elimination system. Aside from the limitations of your ammunition, the battle will be restricted to the game's limitation of one hour. So get your teams ready!
Address: Taman Impian Jaya Ancol, RW.10, Ancol, Pademangan, North Jakarta City, Jakarta 14430
Opening hours: 06.00 – 18.00 (Every day)
Contact: +6285894347428
Social Media: Instagram
3. Outbound Holic Ancol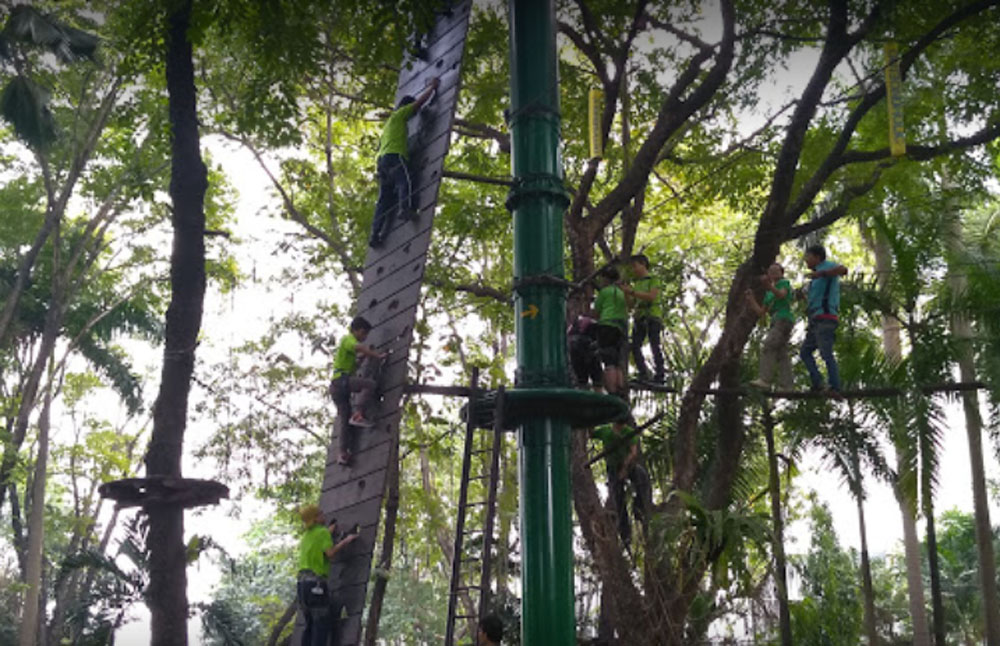 Another one of Ancol's entertaining facilities, Outbound Holic will provide a good way to break a sweat. Designed to please every nature lover, Outbound Holic is available for everyone, young and old who wants some outdoor challenge. The experience will be rewarding for youngsters since they will be educated and exposed to activities in a natural setting. The park is divided into "circuits" for customers of 6-12 years old and for the ones above 12 years old. This park will also have its circuits divided into different difficulty levels that will surely test the participants' strength further.
Address: JL. Lodan Timur, Pademangan – North Jakarta 14430, RW.10, Ancol, Pademangan, North Jakarta City, Jakarta 14430
Opening hours: 08.00 – 17.00 (Every day)
Contact: 08128865908
Website: ancol.com/id/activity/outbondholic
4. Red Dynasty Paintball Park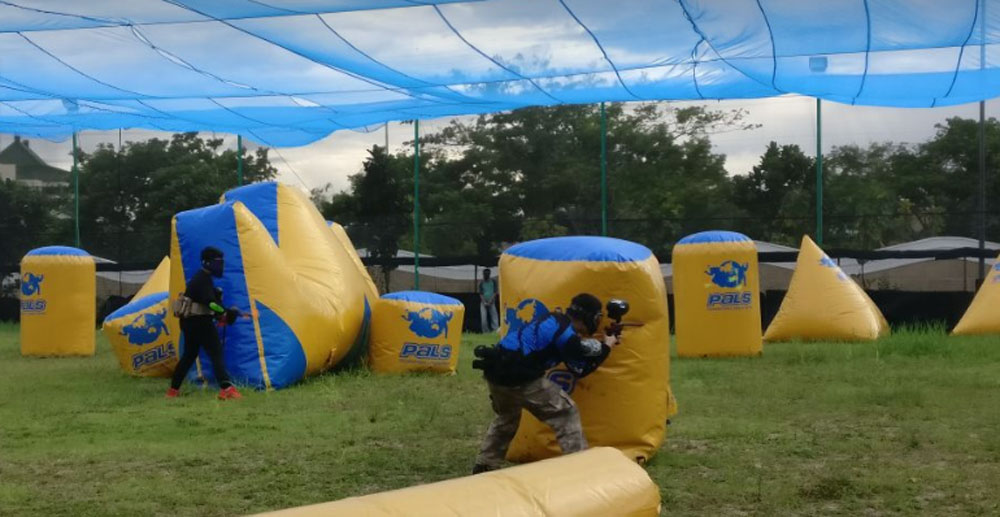 Another name in the list that will bring you some much-needed adrenaline pumping, Red Dynasty will let you loose. Red Dynasty will also provide you with the much needed safe and comfortable equipment for you to freely shoot around. The battlefield will be arranged in a unique way so that winning is more about strategy and teamwork than ammo. Aside from tending to the safety, their instructors will also be making sure that you can team-build as you shoot. Red Dynasty also provides a target shooting arena to brush up your skills aside from doing it in the full-fledged arena.
Address: Palem Paradise, RT.7/RW.3, Pegadungan, Kalideres Jakarta, Indonesia 11830
Opening hours: 14.00 – 16.30 (Monday-Friday), 09.00 – 17.00 (Weekends & Holidays)
Phone: +620818818818
Social Media: Instagram
5. Peak to Peak Indoor Climbing Gym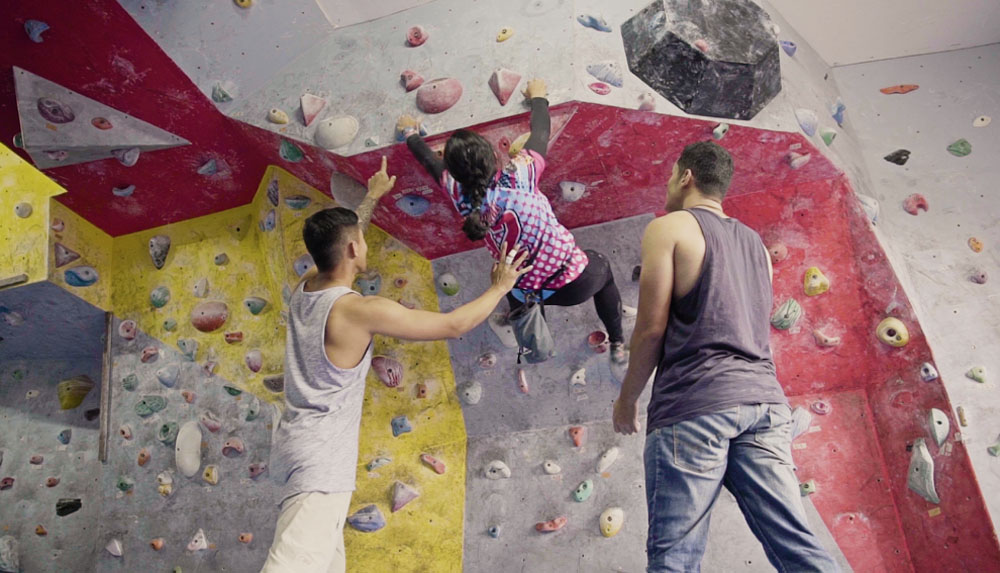 Established in 2015, this gym tries to provide an opportunity for those wanting to reach the top (pun intended) in wall climbing. It was made to try to spearhead the development of the sport of climbing in Indonesia, especially areas in Jakarta. With its internationally accepted standard that comes from the Singapore Mountaineering Federation, you can bet that you're in good hands. From these standards, you can also get courses that will provide you an internationally recognized certificate for all your skills!
Address: Ruko Alam Sutera, 1 no 18, Pakulonan, Kec. Serpong Utara, Kota Tangerang Selatan, Banten 15325
Opening hours: 13.00 – 22.00 (Tuesday-Thursday), 15.00 – 22.00 (Friday), 10.00 – 21.00 (Saturday-Sunday)
Contact: +622122927123
Social Media: Instagram
Website: peaktopeakclimbing.com
6. Indoclimb Climbing and Bouldering Gym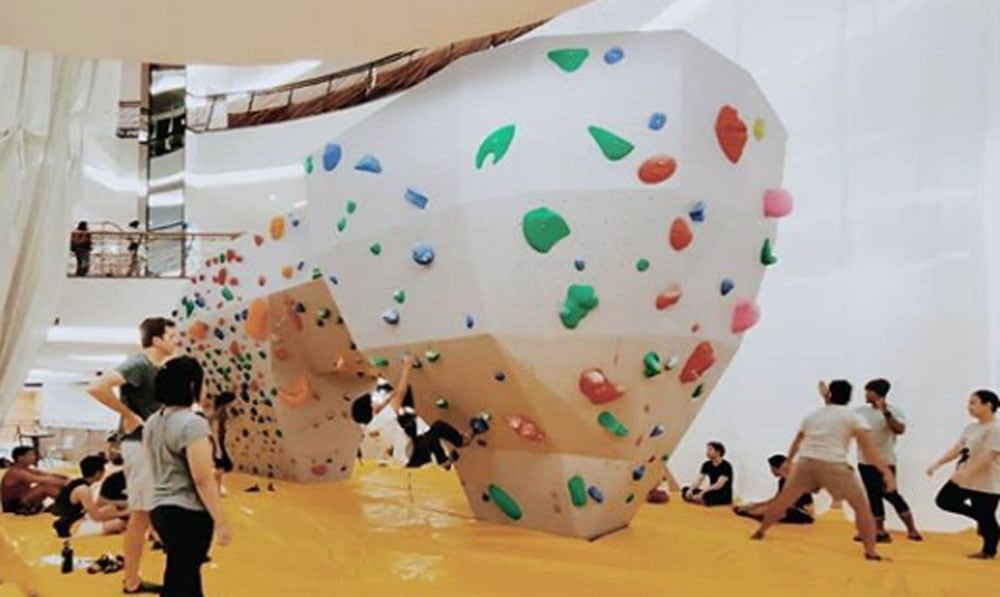 With the aim of making the sport of climbing more accessible, this establishment achieves that by providing the best programs. The trainers are especially helpful for those trying the sport for the first time. The classes here are definitely an alternative to the usual workout sessions commonly found in Jakarta's various gyms. Oh, and don't forget to bring your own climbing shoes and gear if you can, the more comfortable, the better!
Address: FX Sudirman Mall 3rd Floor, RT.1/RW.3, Gelora, Kota Jakarta Pusat, Daerah Khusus Ibukota Jakarta 10270
Opening hours: 06.30 – 21.30 (Monday-Wednesday & Friday), 06.30 – 17.00 (Thursday), 06.30 – 11.30 (Saturday), 08.00 – 19.00 (Sunday)
Contact: +6285947440178
Social Media: Instagram
7. Snow Park Adventure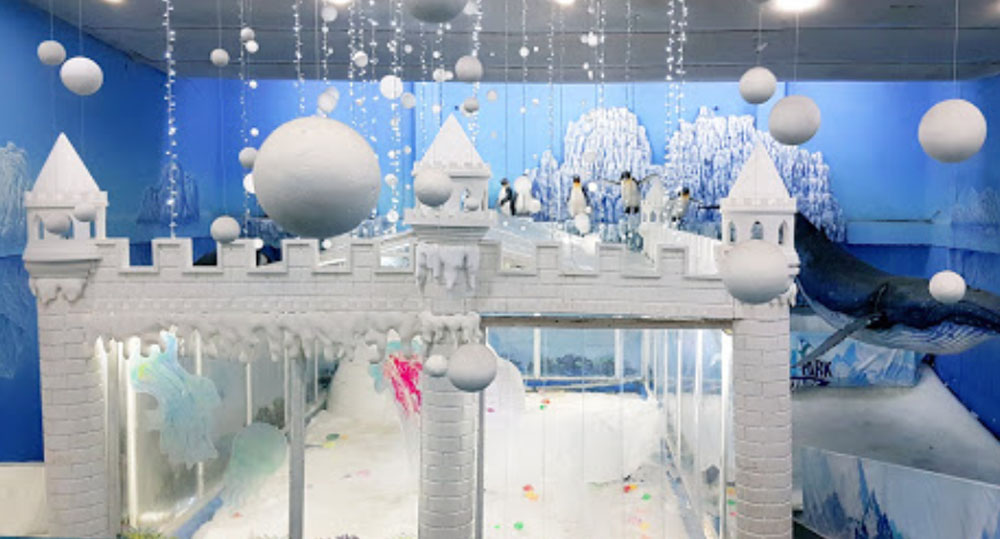 For those wanting to have a little snowy fun in this tropical archipelago's capital city, Snow Park Adventure might just be for you. It's the right amount of some snow fun with their boardslide, doughnut slide, and snow playground. Just don't forget to bring a thick enough clothing to prep for the 10-degree celsius breeze there.
Address: Jl. Boulevard Raya, RT.13/RW.18, Klp. Gading Tim., Kec. Klp. Gading, Kota Jakarta Utara, Daerah Khusus Ibukota Jakarta 14240
Opening hours: 10.00 – 22.00 (Every day)
Contact: (021) 4531101
Website: malkelapagading.com/snowpark-adventure
So there you go, seven of the best places to unwind in Jakarta that can be alternatives to the usual modern ones. You can say that these options are not for everyone, but then again, neither do malls, pricey restaurants, and gyms. So help yourself out by trying some of these when you have some time to spare. Maybe you'll end up loving them!