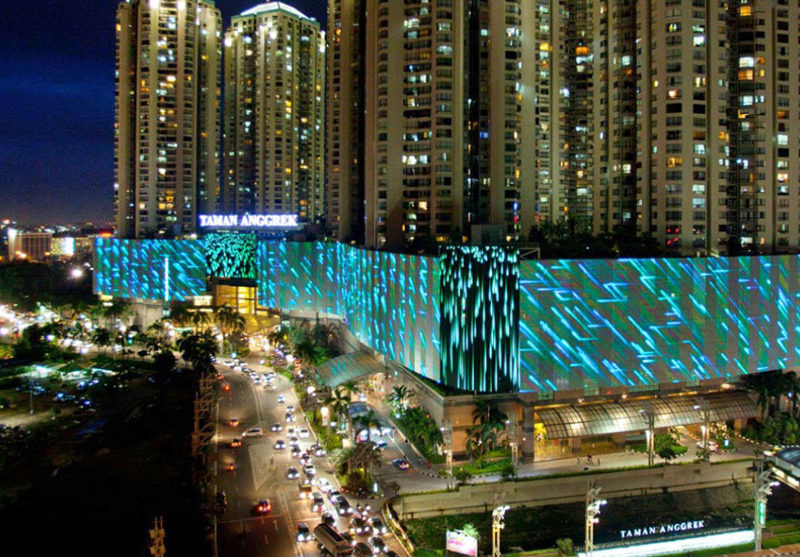 As Jakarta has a dense population and massive traffic jams, you might look for a comfortable place to stay. There are some options for the housings in Jakarta such as renting a room in a boarding house and renting an apartment unit. You may be more familiar with renting an apartment unit. However, since the fully furnished apartments are usually more preferable in Jakarta, the price is probably higher. 
Looking for an affordable fully furnished apartment? Don't worry. Here we have collected some fully furnished apartments in Jakarta with good comfort and convenience. Let's check them out!
1. Pasar Baru Mansion (Central Jakarta)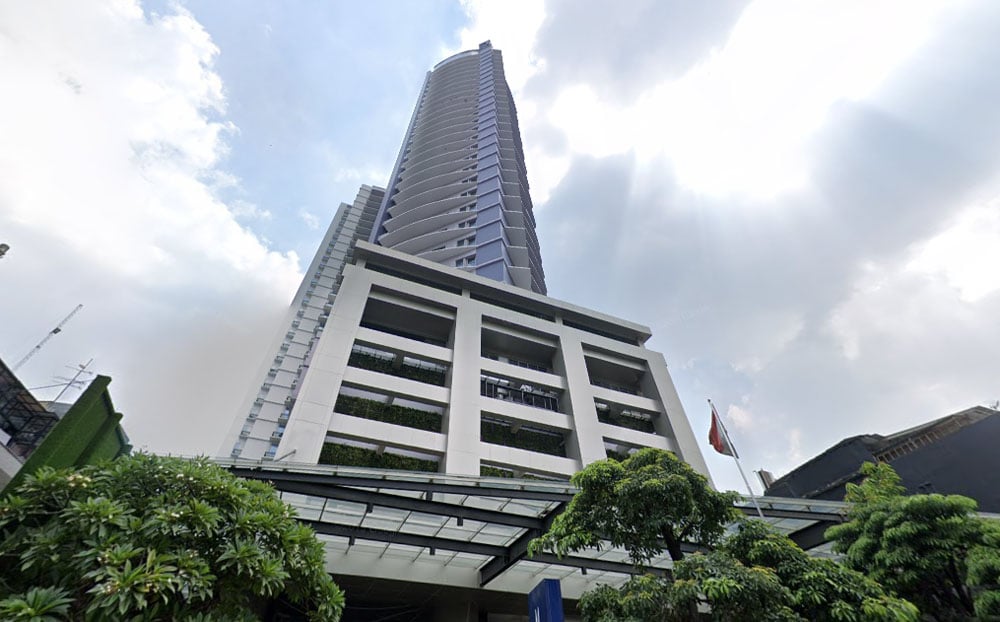 Pasar Baru Mansion is a fully furnished apartment that has many facilities provided for the residents. It has some sports centers such as a gym, swimming pool, jogging track, and courts. You can also find some shops like grocery stores, restaurants, laundry, minimarket, ATMs, and any other services. Furthermore, you don't have to worry about the security because the guard is on duty 24/7.
The unit types offered here are studio, 2BR, and 3BR. There are non-furnished units and fully furnished units with different ranges of price, so if you're looking for the fully furnished one, the price is slightly higher than the non-furnished.
This apartment is also near some public facilities such as the famous market Pasar Baru that is good for thrift shopping, Gramedia Bookstore, Ramayana, and Matahari Mall, Harco, and Metro. Those places are only 5 minutes away from the apartment if you go on foot. Hence, staying in this affordable apartment is such a good idea.
Address: Jl. Pintu Air V No.53, RT.5/RW.2, Pasar Baru, Sawah Besar, Central Jakarta 10710
Price: Starting from Rp3.500.000 to 6.500.000/month
2. Taman Anggrek Residence (West Jakarta)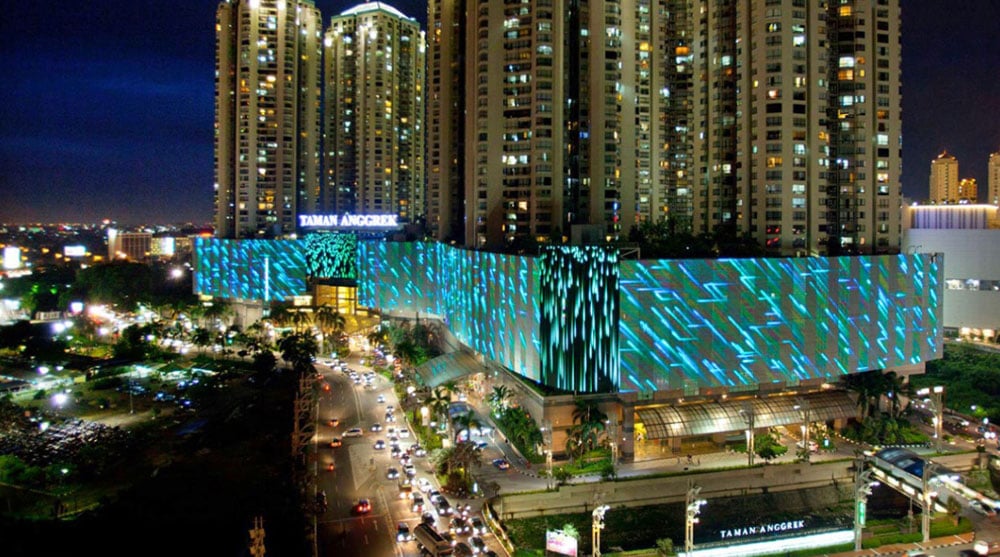 Taman Anggrek Residence is an upscale residential tower that has 6 towers and is located in Grogol Petamburan. Its developer is Agung Sedayu Group which has a big portfolio in the property industry. Hence, the quality of this apartment shouldn't be questioned. You can find many facilities in this residence such as BBQ place, piano room, karaoke, library, and mini theatre. It also has many sport centers like a swimming pool, boxing room, courts, sauna, jogging track, and so on. There are also some extra facilities like supermarkets, coffee shops, restaurants, etc.
Offering some types of units such as studio, 1BR, 2BR, and 3BR, Condo 2+1BR, and Condo 3+1BR, the units are divided into several categories. You can find non-furnished units, semi-furnished units, and fully furnished units. You can choose one based on your preference. Furthermore, the units are facing different views which are the pool and the city.
The public facilities are easy to reach from this apartment, especially shopping centers. The nearest one is Taman Anggrek Mall, which is connected to the apartment. You can also choose the more affordable ones like Ciputra Mall and Seasons City that are 9-10 minutes away from Taman Anggrek.
Address: Jl. Tanjung Duren Timur No.2, RT.12/RW.1, South Tanjung Duren, Grogol Petamburan, West Jakarta 11470
Price: Starting from Rp4.200.000/month
3. MT Haryono Residence (East Jakarta)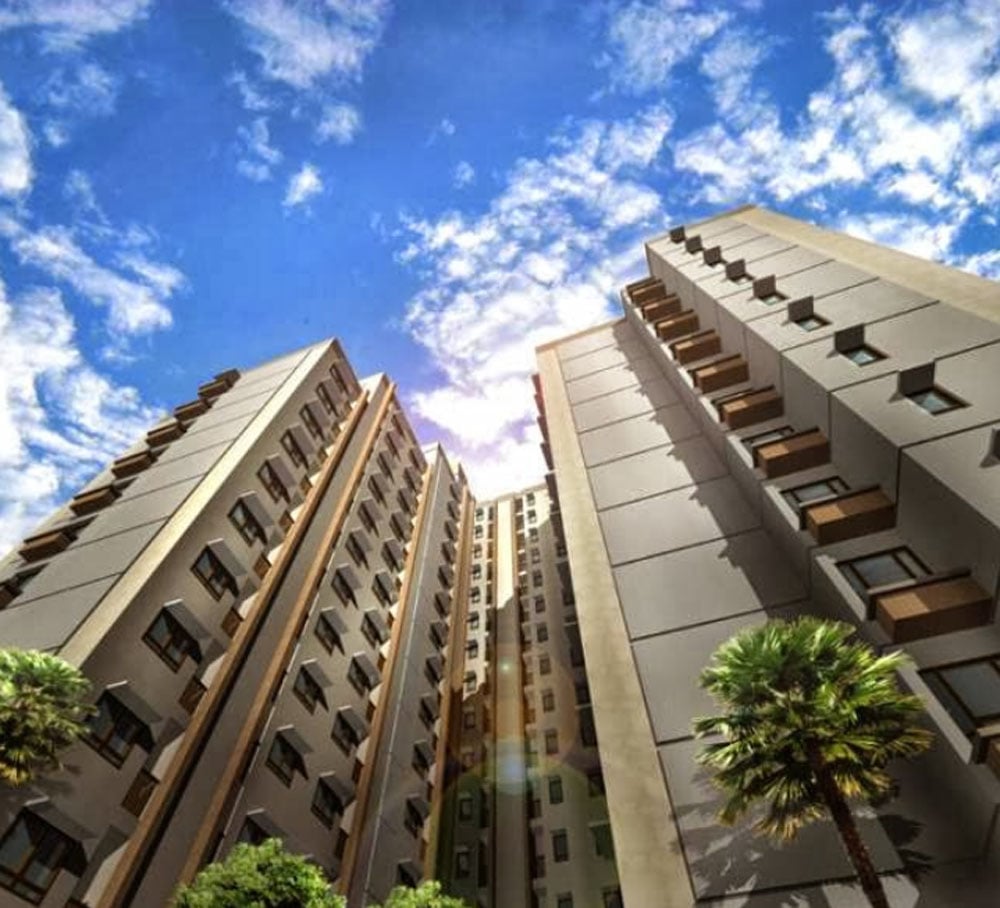 MT Haryono Residence is a midrange apartment located near the business center Pancoran and Cawang. It has 2 towers with 631 units in total. It has good facilities but the price is way more affordable than the other apartments. The residence provides the sport centers like a swimming pool and gym, function room, kids' playground, restaurant, Wi-Fi, laundry service, and well-handled security. 
This residential has several types of units such as 1BR, 2BR, and 3BR. They are fully furnished and equipped with good facilities. Furthermore, you can reach some areas in Jakarta easily. As it is located in a strategic area, access to Kuningan, Sudirman, Rasuna Said, Pancoran, and Gatot Subroto is easy. You can also reach the toll road like Semanggi, Cikampek, and Jagorawi Toll Road easily. This apartment is suitable for you seeking business and high mobility.
Address: Jl. Otista Raya No.60, RT.11/RW.12, Bidara Cina, Jatinegara, East Jakarta 13330
Price: Starting from Rp2.750.000/month
4. Green Bay Pluit (North Jakarta)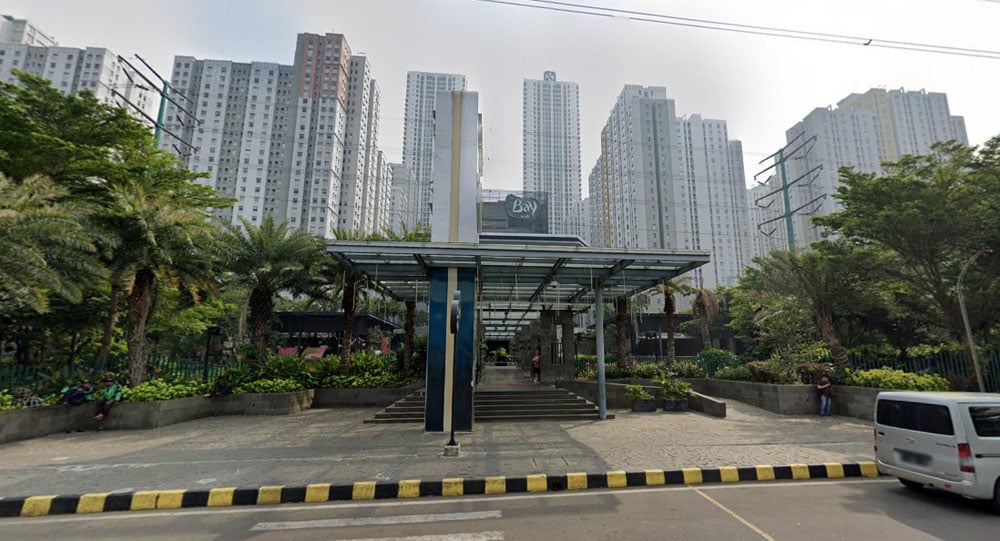 Green Bay Pluit is an apartment located in a superblock in the Pluit area. It is developed by the well-known property developer Agung Podomoro Land, which is also behind the superblock Podomoro City in West Jakarta. Hence, you don't have to worry about the quality of this apartment.
Having fully furnished apartments in Jakarta, Green Bay Pluit offers some unit types like a studio, 1BR, 2BR, and 3BR. It also provides good facilities for the residents. You can enjoy the sea view from your unit and the cool wind coming through your window since this apartment is near the sea. Green Bay Pluit offers sports centers like swimming pools, gym, basketball, and tennis courts. There are also some extras like canteens, bars, ATMs, laundry service, salons, etc. Besides that, reaching a shopping center is not a problem since Baywalk Mall is just beside this apartment. Staying in Green Bay Pluit is such a good idea.
Address: Jl. Pluit Karang Ayu Barat, No.B1, RT.20/RW.2, Pluit, Penjaringan, North Jakarta 14450
Price: Starting from Rp2.200.000/month
5. Kalibata City Apartment (South Jakarta)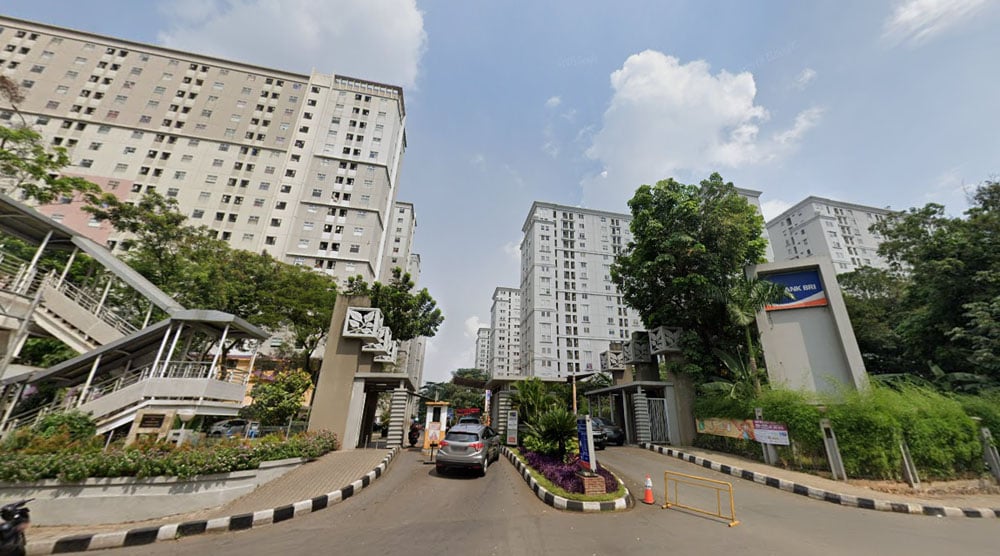 Kalibata City is already known as an affordable apartment. This apartment is a good place to stay since it is also near the lake, so you'll get a nice view from your unit. It has some facilities like sport centers, kids' playground, minimarket, laundry service, and canteens.
Kalibata City offers some unit types like a studio, 1BR, and 2BR. Besides, it is divided into two categories which are semi-furnished and fully furnished. So, if you want the more convenient one, you can just pick the fully furnished unit, which also one of the best apartments in Jakarta. Furthermore, each unit is equipped with beds, bathrooms and water heater, AC, TV, washing machine, kitchen, refrigerator, and an access card for the door. 
As it is located in a strategic place in South Jakarta, you can reach the public facilities easily. Just under the apartment building, there is Kalibata City Mall, so you can go shopping very easily. You could also reach some other areas in Jakarta like Kemang, Gatot Subroto, and Pasar Minggu easily. Finding public transportation is also not a problem since KRL Duren Kalibata Station is just 9 minutes away by walking from the apartment.
Address: Jl. Raya Kalibata No.1, RT.9/RW.4, Rajawali, South Jakarta 12750
Price: Starting from Rp3.250.000/month
Are you still wondering about the best apartments and other housing options in Jakarta? You may click here to check our apartment contents.