Others
3 Recommendations for Alam Sutera Apartments
Alam Sutera area is a residential area with the concept of healthy living and green living with complete facilities. Year after year, the seeds of education and business in this area are growing. Not only that, comfortable residences for young executives and new families are also developing, such as some Alam Sutera apartments. 
Even now there are also international education centers, such as Binus Alam Sutera University and Binus ASO School of Engineering in collaboration with Japan. Investors also look to Alam Sutera to develop its business unit. So it is undeniable that Alam Sutera has become a target location for world-renowned brands, such as IKEA and Decathlon. These brands opened their first business units in Indonesia.
Here are some recommendations for Alam Sutera apartments to rent that are strategically integrated with business and education centers!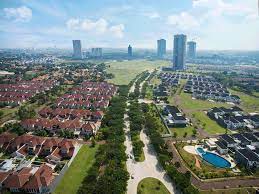 1. Brooklyn Alam Sutera
Brooklyn Alam Sutera is one of the exclusive mixed-use Alam Sutera apartments developed by Triniti Properti and Waskita Karya Tbk. This area combines apartments, SOHO, premium offices with complete facilities. This apartment is suitable for young executives and families with a modern and classic lifestyle. Located in the Alam Sutera CBD, Brooklyn is close to the sports center and Binus Alam Sutera University.
Not only that, but Brooklyn is also close to shopping centers such as Living World and Alam Sutera Mall. You also get easy access to the toll road, via the Alam Sutera – Kebon Jeruk highway. In addition, you only need 5 minutes to drive to Living World and 7 minutes to Alam Sutera Mall. Moreover, these malls offer a variety of brands to meet daily needs. You can also have a wide selection of food because of the many restaurants in this area. Brooklyn will welcome residents and visitors to its luxurious lobby.
Residents will also get a personal access card for the lift. If you want to exercise, this Alam Sutera Apartment provides a swimming pool and a gym. You also don't need to fret because the security system is complete with CCTV that is active 24 hours.
Wide variety of culinary choices
This Alam Sutera apartment is also close to a shopping center that offers many food choices. You can enjoy a variety of food choices or take them home.
Some of these choices are Onokabe Alam Sutera, which serves Japanese, Korean, Chinese, and even American and Italian dishes. Each Onokabe buffet table has its own grill and suki to cook high-quality meat with a variety of distinctive sauces.
2. Silkwood Residence
Silkwood Residence, one of the luxurious and modern Alam Sutera apartments with premium facilities. This apartment is presented by a well-known experienced developer, Alam Sutera Realty.
Silkwood Residence is ready to give you a comfortable and safe living experience. Because Silkwood is an ideal natural silk apartment because it is located on the outskirts of the city. Even so, the apartment still provides comfort to remove the pen from the bustle of the capital city.
Supportive environment
The environment is very comfortable and close to several schools, hospitals, and central centers. This Alam Sutera apartment offers comfort for the productivity of its residents.
Silkwood provides a swimming pool, fitness center, jogging track, basketball court, laundry, and a prayer room. In addition, residents will also get a special access card and guaranteed security.
Easy access
Moreover, Silkwood Residence is a prestigious upscale apartment and will provide easy access to development centers to offices.
You can also visit several development centers to meet your daily needs. Such as Alam Sutera Mall, IKEA Alam Sutera, Living World, and Summarecon Mall Serpong. If you need a supermarket, The FoodHall is the closest place to Silkwood Residence.
In addition, you also have many choices of food, ranging from Indonesian food to foreign food. You can enjoy Padang cuisine at RM Pagi Sore without having to go to Jakarta.
For other options, there is also a rice bowl menu that you must try at Gaaram X Joomba. Also Korean BBQ like in Jeju Don.
3. Sudirman Park
Another choice of Alam Sutera apartments in a strategic location is Sudirman Park. This residence is located in the 'golden triangle' of Jakarta, which is between Sudirman, Thamrin, and Kuningan.
With its modern design and facilities, Sudirman Park is suitable for urban residents who have a dynamic lifestyle. Everything is easily affordable because this residency is aimed at those who want to live comfortably.
Sudirman Park will welcome you with a marble-floored lobby that gives off a red feel. Also complete with Indonesian ethnic crafts and comfortable sofas.
Convenient facilities
Each room is fully equipped with a kitchen, high-speed internet, and television. Or if you want to relax in the afternoon, Sudirman Park has a garden or swimming pool.
In addition, Sudirman Park also offers a healthy life for its residents. You can work out at the apartment gym or play tennis. Not only that, your needs are also easily met because this apartment is close to clinics, ATM centers, and supermarkets.
For security matters, you don't need to worry, because Sudirman Park has security with a CCTV system that is active 24 hours.
Affordable access to various places
You will also save time because you only need 10-15 minutes to get to one of the three main areas of Jakarta. You also only need 30 minutes to get to Alam Sutera.
In addition, access to shopping centers will also be easy because of its strategic location. Shopping centers such as Lotte Shopping Avenue, Kuningan City, FX Sudirman, Pacific Place, to Grand Indonesia are easily accessible because of their strategic location.
Not only that, you can take a walk around the area while choosing the right culinary for today's dish. Many street vendors to restaurants are ready to serve you a variety of food.
Within a 5-minute walk, you can enjoy Indonesian cuisine at Harum Manis, Argentinian cuisine at La Posta, Brazilian cuisine at Tucano's, or Japanese cuisine at Hokkaido Izakaya.
You can get all the facilities and conveniences of life if you choose Sudirman Park.