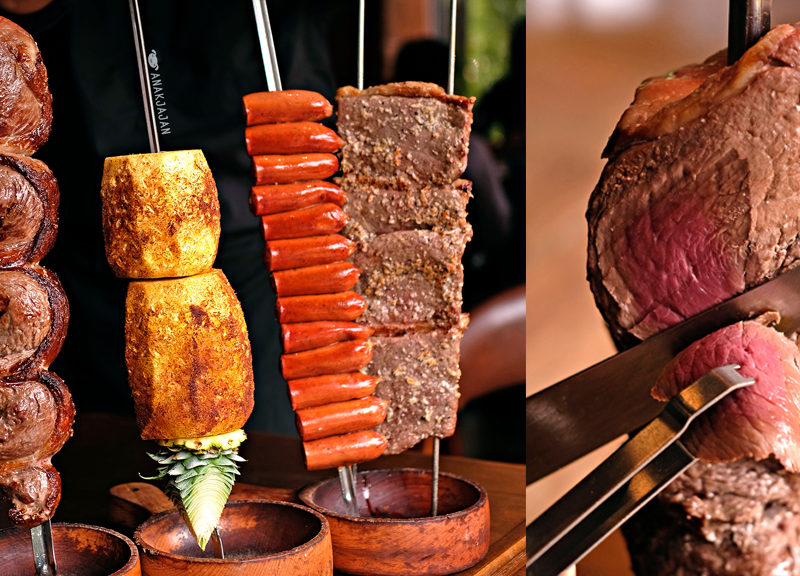 Local Guide
Must-Try All You Can Eat Restaurants in Menteng
The existence of "all you can eat" restaurants keeps surging to meet the increasing demand of the society. Even though the price could be rather expensive relative to the conventional ones, more and more people still want to eat in this kind of restaurant, as it could satisfy your appetite better with bountiful servings. Jakartans are no exception. Menteng, famous for being one of the wealthiest districts in Jakarta, has numbers of notable all you can eat restaurants. Here we present a list of six must-try "All You Can Eat" restaurants in Menteng, special for all you foodies!
1. Clovia-Mercure Jakarta Sabang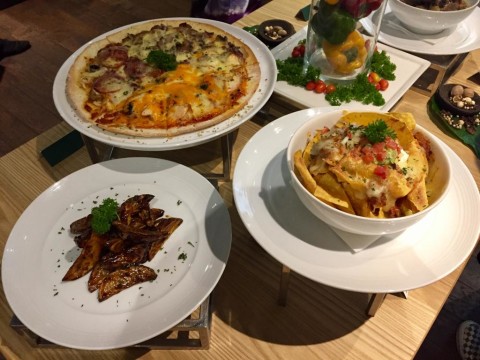 Clovia Mercure is one that offers middle east foods with varieties from appetizer, main course, and dessert. They also offer Indonesian food and Middle East Food. This restaurant is located in Hotel Mercure – Sabang. The best thing about this restaurant is the ambiance with indoor and outdoor that heads up to the swimming pool. The all-time favorite and must try here, including Kabuli Rice, Fish Chermoula, Chicken Kebab, and Batata Harra.
Address: Mercure Jakarta Sabang, Jl. H. Agus Salim No. 11, Menteng, Jakarta Pusat
Website: https://restaurants.accor.com/gb/restaurant-9414_R001-clovia-restaurant-jakarta.shtml
Phone Number: +6221 3503066
Price: Rp 100.000,00 – Rp 200.000,00
2. Tucano's Churrascaria Brazilian BBQ & Buffet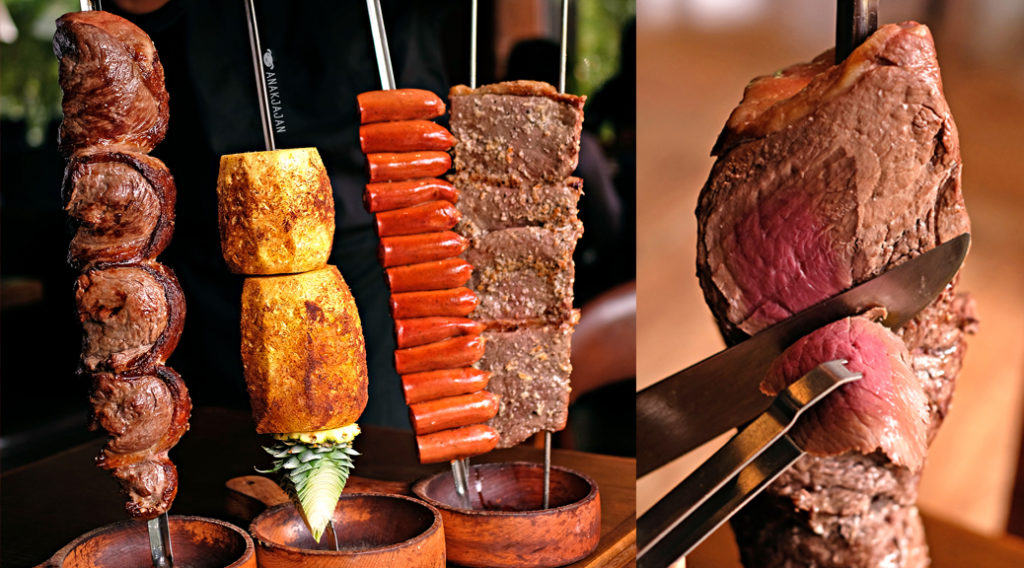 Cosmopolitan all-you-can-eat venue for hand-carved Brazilian meats in a classy dining room. The Brazilian's decorations are eye-catching once you enter this restaurant from the colorful ornaments, wooden tables, Brazilian Flags, and Brazilian Songs. They have a special package for Ramadhan and big days and available to be delivered in front of your doorstep.
They also have a special more affordable package that comes with cheaper prices. It offers 4 choices of meats from Alcatra, Garlic Steak, Spicy Steak, Picanha dan Pineapple. For the buffet table, you choose delighted foods such as Sauteed Mushrooms, Sauteed Onions, Salmon Salad, Egg Salad, Chicken & Beef Croquette, Broccoli Salad, and dressing such as Pink Salad. For the desserts, it has Banana Cake, Pineapple Cake, Banana Jelly, and Coconut Cake. A cozy place with a wide variety of food makes this place a must-try for you.
Address:  Jl. K.H. Mas Mansyur No.24, RT.12/RW.11, Karet Tengsin, Kecamatan Tanah Abang, Kota Jakarta Pusat, Daerah Khusus Ibukota Jakarta 10250
Phone Number: +622129023398, +6281295634069
Price: Starting from Rp 250.000,00/pax
Read also All you could eat restaurants in Cipete
3. Rasa Restaurant – Ayana Midplaza Jakarta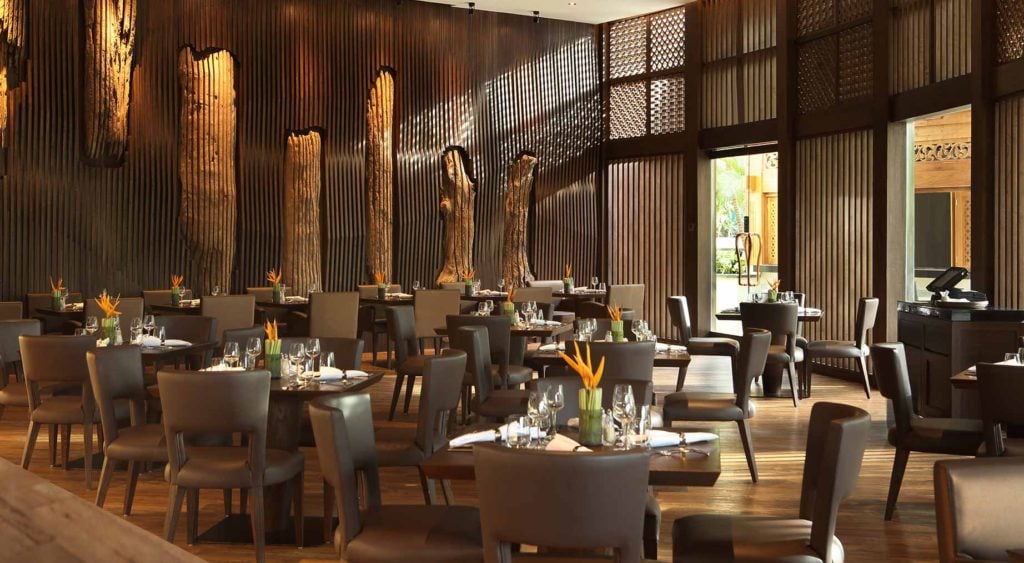 This place is known for Sunday Brunch with Jakarta's skyscraper view: a perfect city weekend getaway. In this restaurant, the chefs also walk around and asking for advice to the guests which gives quite a good service compared to another buffet restaurant in most hotels.
The food choices ranged from Japanese Foods, Indonesian Foods, and Western Foods. The ambiance is good with pretty good taste. Recommended place for family gatherings, date night, or meetups with friends.
Address:
Ayana Midplaza JAKARTA, Jl. Jend. Sudirman Kav. 10-11, Sudirman, Jakarta
Phone Number: +62212510888
Website: https://www.ayana.com/id/jakarta/ayana-midplaza-jakarta/eat-and-drink/venues/rasa-restaurant
Price:
Rp230.000,00 + Tax
Breakfast 5h 30m – 10h 30m Mon-Sun
Rp308.000,00 + Tax
Lunch 11h 30m – 14h Mon-Sun
Rp308.000,00 + Tax
Dinner 17h 30m – 21h Mon-Sun
4. Gyu-Kaku Japanese BBQ

Another popular Japanese all you can eat BBQ in town! This restaurant is popular with the juice meats that will be cooked over a flaming charcoal grill and delightful taste of sauces that keep you wanting more. They have 4 packages for you to choose from with appetizers, salads, and other ala-carte menus. One good thing is the tradition of eating meat while sipping sake, beers, and shochu. For the prices compared with the high-quality food that is offered. 
Address:
Citywalk Sudirman, Lantai 1, Jl. KH Mas Mansyur, Sudirman, Jakarta
Phone Number: +622129704059
Website: https://gyu-kaku.id/en/menu/index
Price and Opening Hours:
Rp238.000,00 + Tax
10h – 22h Mon-Sun Regular Buffet
Rp158.000,00 + Tax
10h – 22h Mon-Sun Regular Buffet (for children and the elderly)
Rp398.000,00 + Tax
10h – 22h Mon-Sun Premium Buffet
Rp298.000,00 + Tax
10h – 22h Mon-Sun Premium Buffet (for children and the elderly)
5. Omori Yakiniku Garden Jakarta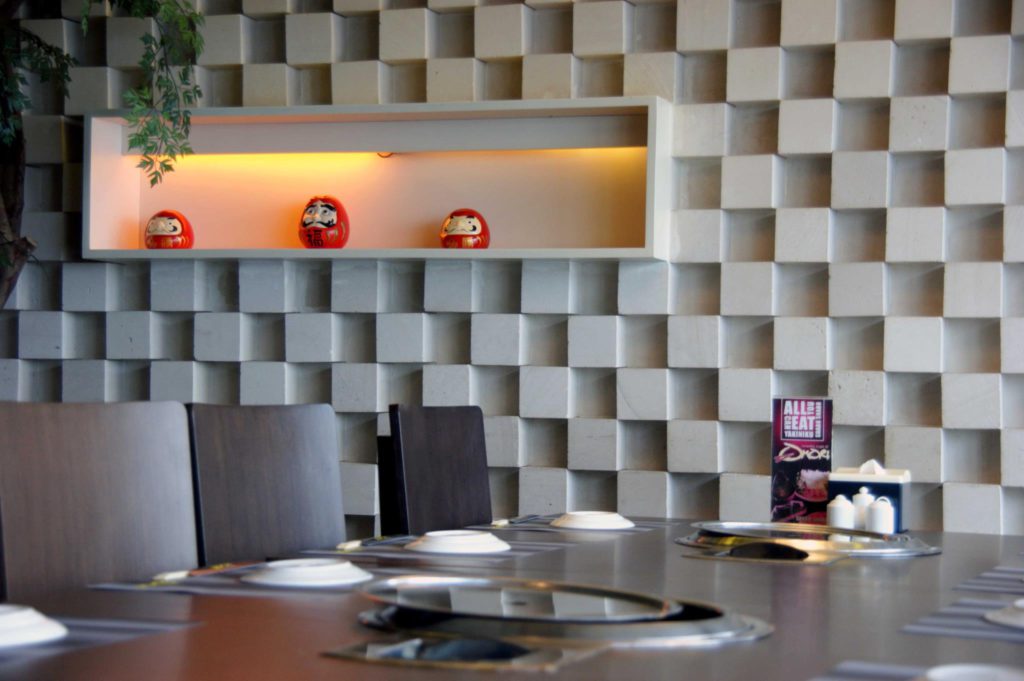 They serve both the grill and the shabu with the delicious flavor of the soup. The meats offered are juicy and fresh and worth to try. This restaurant opens at lunchtime and night so it perfect to come with your coworkers, or dinner with families and friends. For the meats, there are 2 choices of sauces which are yakiniku the favorite one, and the regular one for the shabu. For the side dish, it doesn't have that much of varieties but the taste is authentic. The price is quite affordable for the quality of means and the taste. It's good to come at night for additional Jakarta's view.
Address:
Graha Mandiri
Jl. Imam Bonjol No.61, RT.8/RW.4, Menteng, Kec. Menteng, Kota Jakarta Pusat, Daerah Khusus Ibukota Jakarta 10310
Opening Hours: 11.30 – 14.30 & 18.00 – 22.00
Phone: (021) 3910026
Price:
190.000,00++ single choice
230.000,00++ mixed
6. Cazasuki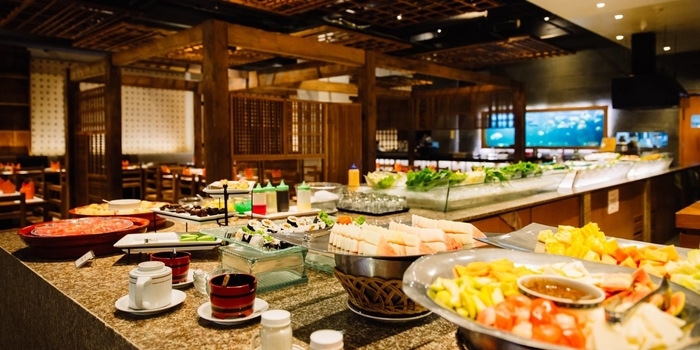 Comfortable eatery with booth seating offering an all-you-can-eat Thai hot pot menu. The all you can eat beef here is perfect for all meat-eaters who love beef especially. The Japanese ambiance and style can be felt through every side of the restaurant. This restaurant is specialized in BBQ and Shabu Shabu which fits perfectly for family gatherings every weekend, meeting or holding events.
The favorite dishes are Beef BBQ, Robatayaki, Beef Bulgogi, Tomyum Soup. It is located inside Oria Hotel in Menteng, Jakarta. Known for all you can eat yakiniku and shabu-shabu. The taste of soups and sauces is very tasty with a wide range of varieties. For the buffet menu, the meats are 3 choices of beef, chicken, fish, chicken, squid, shrimp, etc. It's a quite good place to eat for families, friends, co-workers, etc.
Address:
Oria Hotel, Jl. KH Wahid Hasyim No. 83 – 85, Menteng, Jakarta
Phone Number: +622144535592, +622131925767
Price and Opening Hours:
Rp185.000,00 + Tax
Lunch 11h 30m – 17h Mon-Sun ( Adults)
Rp185.000,00 + Tax
Dinner 17h – 22h 30m Mon-Sun (Adults)
Rp130.000,00 + Tax
Lunch 11h 30m – 17h Mon-Sun (Children)
Rp130.000,00 + Tax
Dinner 17h – 22h 30m Mon-Sun (Children)
So there you have the best all you can eat restaurants in Menteng. Whether you're in a big group or just with your couple, we hope this article can help you to find the best all you can eat restaurant in Menteng. Bon Appetit!