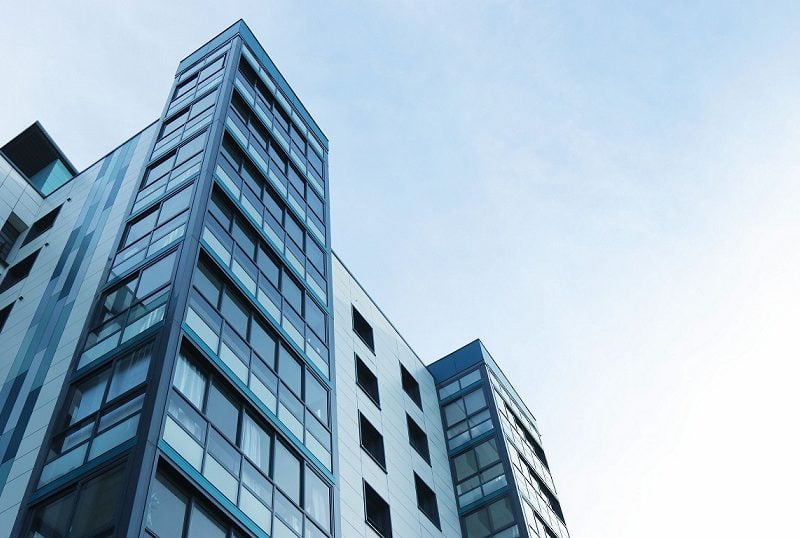 Settling Down
Must-Know for Parents! 10 Apartment Choices Near ACG School Jakarta
As one of the most favorite international schools, ACG School offers a world-class yet high-quality education. It also stands on a strategic location. Living in a housing or apartment near ACG School Jakarta will definitely give you much ease. Besides offering quick access to your children's school, the area is accessible from many offices and vital places in South Jakarta.
However, choosing the right one might still confusing you. If you're planning to register your kids at the ACG School soon or planning to move nearby, check out this article to find the best apartment to rent!
Located only 5 minutes away from the ACG School, this apartment is suitable for those who seek convenience at affordable prices. It consists of 22 floors with a total of 200 units. This residence has two towers, Catalonia Tower and Barcelona Tower, both built with colorful panels on every balcony. It reflects a beautiful display from the outside.
Apart from its majestic design, Pejaten Park Residence provides some great facilities to maximize your comfort. The tenants can enjoy the swimming pool, kids' playground, fitness center, sky terrace, vertical gardens, and jogging tracks. Plus, there is a spacious parking lot for your vehicles.
If you'd prefer to live in an exclusive apartment near ACG School, this recommendation is for you. From ACG School, you only need to drive for 13 minutes to be here. The apartment is a part of an integrated area with a shopping center, hotel, and country club.
The superblock provides hassle-free living, surrounded by many vital places like educational institutions, shopping centers, and health facilities. Moreover, there are plentiful amenities that you can use as a tenant.
This apartment is located in Cipete, South Jakarta, which can be reached from AGC School within 15 minutes of driving. The area is known as the 'center' of the expatriate's community. Here, you can find many entertainment centers and easily get to other places in South Jakarta.
Inside the apartment, you can find many high-class facilities like a large swimming pool, gym, sauna, courts, and jacuzzi. Each unit comes with complete furniture and has big size. Since it offers cozy living, the neighborhood is quite peaceful.
In Pejaten, you can find another apartment near AGC School Jakarta that you can rent at cheap prices. Gardenia Boulevard is a budget apartment that brings out resort-style in the middle of the city.
It is surrounded by many supporting facilities, such as hospitals and shopping centers. The nearest hospital here is the Jakarta Medical Center (JMC), only 1.5 km away from home. Gardenia Boulevard is also close to the Pejaten Village Mall which is only 300 m far. Plus, it only takes 8 minutes to go to AGC School Jakarta!
This apartment is a perfect choice for everyone who likes the mix of modern and comfortable living concepts. From this place, you only need to drive for 9 minutes to arrive at AGC School Jakarta. It is also close to some office centers and shopping malls.
In addition to the complete furniture and awesome interior, The Royal Olive Residence provides a high-speed internet connection and cable TV for every unit. You can also find an ATM center, grocery store, and laundry service in the building.
If you or your family love sports, don't worry, because this apartment has a basketball and tennis court, jogging track, and swimming pool. Need to unwind on the rooftop? Here, you can spend your time in the sky garden and sky lounge area.
Looking for a family-friendly apartment? You should consider Pejaten Indah Apartment, which is also located near AGC School Jakarta (4 minutes). This low-rise apartment has spacious rooms that are equipped with household necessities. It also has open areas so you can relax while enjoying the serene nature.
Every unit here comes with a flat-screen TV and a bathroom with free toiletries. There is a semi-cleaning service if you need to clean up your unit or laundry. In addition to unit facilities, Pejaten Indah Apartment provides a rooftop swimming pool, squash court, kids' playground, BBQ area, mini-golf driving range, and many more.
This place is known for its resort concept that offers cozy living. In the middle of this area is a large garden called Sanctum Garden, which is a shady relaxing area for the residents.
Besides its convenience, Vasaka Solterra Apartment is located near ACG School (1.11 km). It only takes 5 minutes of driving to get there.
This apartment is a great choice if you work in some business districts. You only have to drive for 15 minutes to Kuningan, 30 minutes to Sudirman, and 10 minutes to TB Simatupang. It is also close to shopping malls, like Gandaria City and Pondok Indah Mall.
Located really close to the toll roads, Kebagusan Apartment gives you quick access to commute especially in the South Jakarta area. It only takes 10 minutes of driving to get to the AGC School Jakarta from this apartment. Here, you can also find many shopping malls, restaurants, and public transportation options nearby.
Kebagusan City has numerous facilities for the residents. You can find minimarkets, ATM centers, and cafes inside. Plus, it also has a laundromat that will help you if are too busy to do your laundry.
The apartment is 5 km away from the AGC School Jakarta, making it one of the nearest residences to that school. It is situated on the main road of Pasar Minggu, so it will be easy for you to reach the southern part of Jakarta.
Apart from its location convenience, Nifarro Park offers comfortable units with many facilities that you can enjoy. You are hungry or want to have lunch quickly, there is a food court on the ground floor. The tenants are also allowed to use the gym and playground.
Located in Pasar Minggu, South Jakarta, this low-rise apartment is pretty close to everywhere. From the AGC School, you only need to drive for 10 minutes to get home. Plus, it is not too far from some shopping malls like Cilandak Townsquare, Pejaten Village, and Pondok Indah Mall.
Mutiara Executive Residence is suitable for every small family or businessman whose activities are based in South Jakarta. Despite its small building, this apartment won't disappoint you because it has plentiful facilities. You can enjoy working from home with internet access and watch your favorite TV show on cable TV that is provided in every unit.
---
So, that's all 10 apartment choices near AGC School. Are you thinking to rent another apartment? Go check out the Flokq homepage to find your favorite unit!