Staying In
4 Inexpensive Ideas to Make Your Apartment Look Expensive
Everybody wishes to live in a giant mansion or a huge airy apartment, just like Carrie Bradshaw had. But not everyone has the same privilege to have it. Transforming your apartment into your dream home might not happen overnight, but keep in mind that being creative can make it a lot easier. Giving your condo a new style isn't cheap, but it's not impossible either. Decorating an apartment, especially when you're on a budget, seems overwhelming and you could end up making purchases you don't have room for, or that end up not working with the rest of furniture. With these easy and inexpensive ways to decorate your apartment, you'll amaze your guest without spending a fortune.
1. Hang big mirrors to open up your space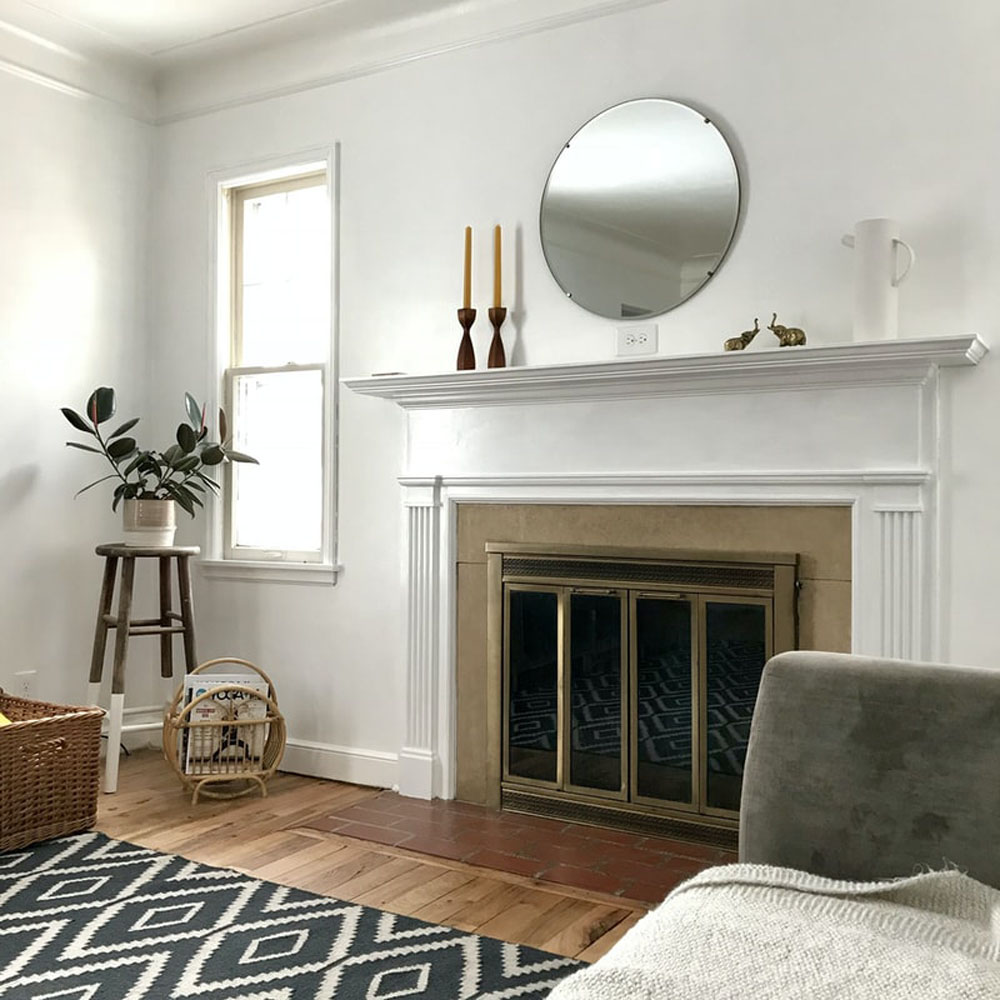 Besides hanging your picture frames or pricey painting, one way to decorate your room is to have a beautiful mirror on one of your walls. If you have a small apartment, then you should invest in a big or artsy mirror. A statement mirror is going to make your tiny room feel spacious and it works as a piece of wall art too. Don't pick the boring one, go for the unique one which you can find in the thrift shop or vintage shop. You can repaint it as well to change the look and match with the rest of your furniture. Place the mirror across from windows to reflect the outdoors and the natural light, which makes the room much bigger. Also, big mirrors are the key. The bigger your mirror, the bigger the room looks. You can shop for mirrors at these furniture and home appliances stores in Jakarta.
2. Rugs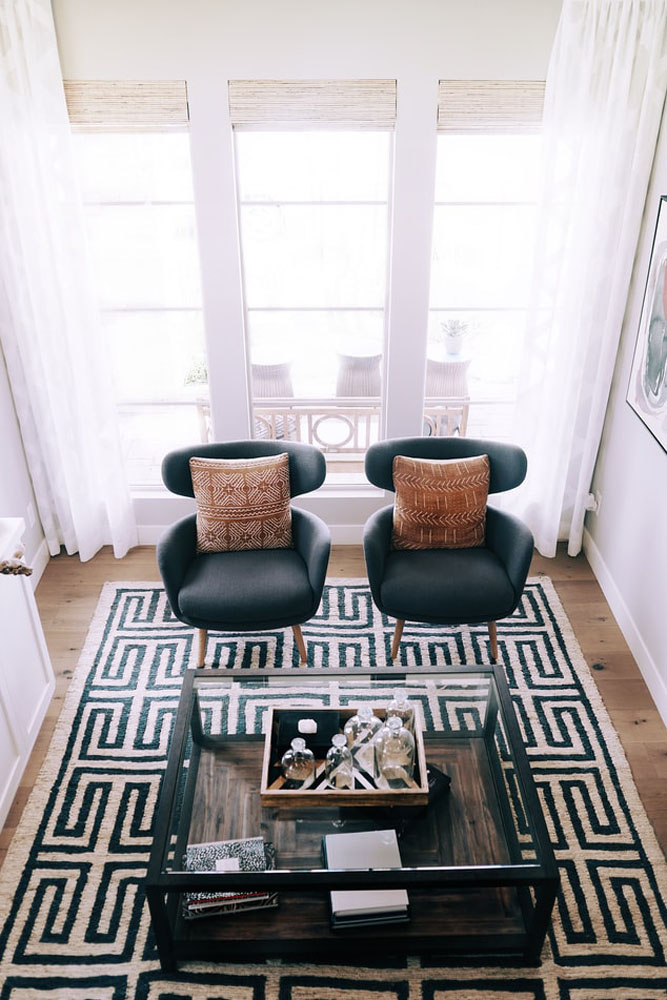 One of the easiest ways to decorate your apartment without breaking the bank is to invest in a beautiful and multi-function rug. Not only protect your floor from any damage (and your deposit), they also are a great way to add depth and character to your room. An eye-catching rug brings some much-needed color—and style—into your bland living room. Put a small rug under your sofa or coffee table to warm-up space. You can also find the anti-slip carpet and place them in your bathroom or kitchen.
3. Floating shelves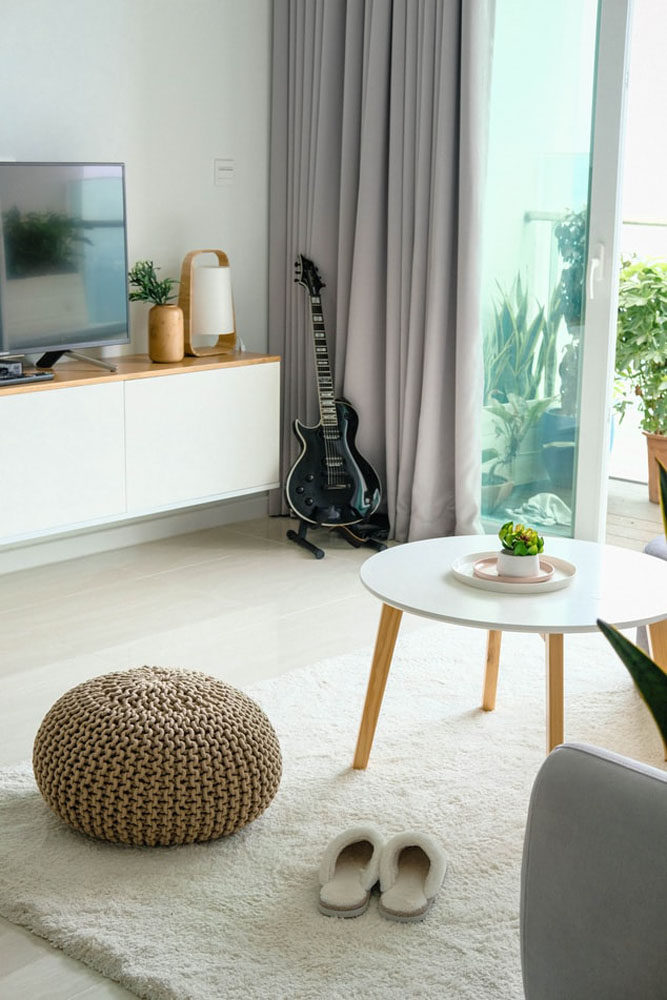 Instead of getting that big wooden bookshelf, get yourself a bunch of floating shelves and place them above your dresser, above your tv stand, or basically, anywhere you want. Besides cheap, floating shelves will straight-forward bump your apartment design up with no effort. You'll be saving so much space, and you can put pretty much anything from succulents to your collection of picture frames. There are tons of stylish floating shelves around the market or you can look at these great furniture stores in Jakarta. Get creative and choose floating shelves design that matches with your apartment.
4. Get a plant (or two)
Plants can be an easy and cheap way to decorate your room. Besides providing several health benefits, plants do also look pretty and live up any room. Fresh flowers also look great in a small apartment. Get yourself a bouquet of flowers and put it in the tall glass vase. Invest in low-maintenance plants, such as succulents, cacti, or aloe vera, and put them in a cute pot or new vase. Buy a bunch of succulents and place them on the floating shelves to create a tiny indoor garden. If you love to cook, plant some herbs like mint, basil, cilantro, or sage and put them on your kitchen window sill. Besides cute, you can also pick some fresh herbs without going to the store.
Step-By-Step Guide: Urban Gardening in Jakarta
Best Places to Buy Plants in Jakarta
Easy peasy, right? Now, if you are low on budget, there are still plenty of fun and simple ways to redecorate your apartment. We hope you would put some of the design ideas mentioned above to use so you can build up your dream home.