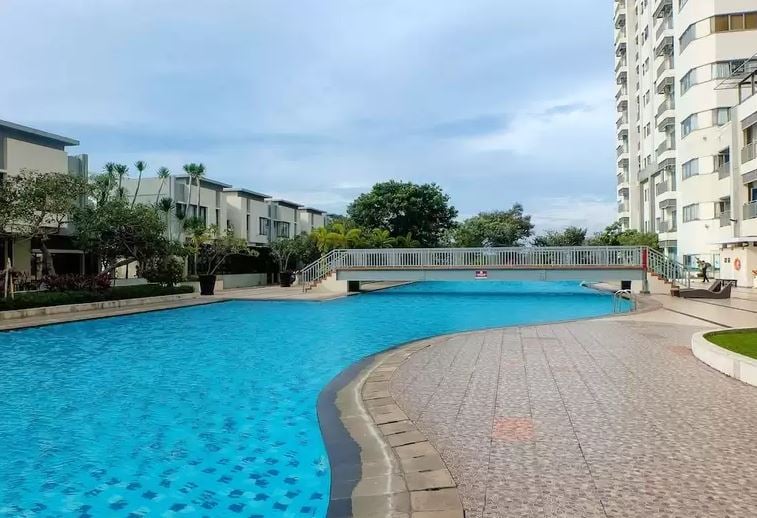 Many people have probably day-dreamed about living in Istana Sahid, some of them have maybe achieved it. Istana Sahid is an area located near Sudirman in Tanah Abang, Central Jakarta. But actually, the enticing thing about the idea is the area itself, not necessarily the residence. Then the key becomes finding other options in the same area. So, here are some of the best apartments near Istana Sahid, Tanah Abang area.
Read also: Best Apartments in Sudirman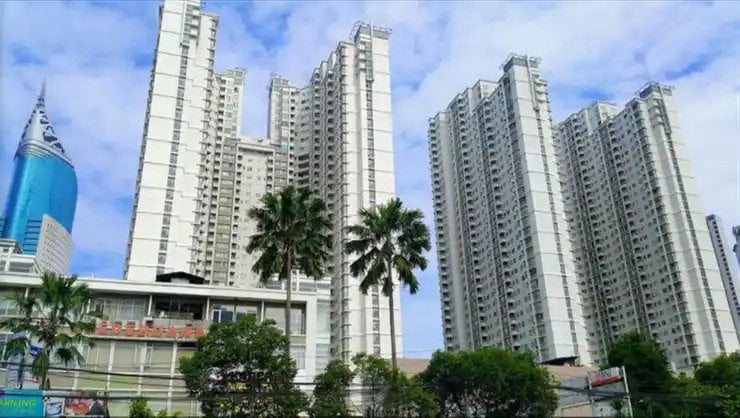 Firstly, we have Sudirman Park as an apartment that located near to Istana Sahid area. This apartment is a humble, high-quality residence that resides between Jakarta's golden triangle. Moreover, modern design and facilities will accommodate all residence to ensure a stress-free home in Jakarta's concrete jungle. Most importantly, each apartment is fully furnished. It is complete with a fully-equipped kitchen, also connected to cable TV and the internet. 
Location-wise, as long as your destination is within the golden triangle, travel from Sudirman Park typically takes only 10-15 minutes. Shoppers that live in Sudirman Park won't have any problems indulging in their hobbies as various shopping malls are within the area. These shopping malls include Lotte Shopping Avenue, FX Sudirman, Pacific Place, and Grand Indonesia.
Address: Jalan Kh. Mas Mansyur Kav. 35 RT.11/RW.09, Tanah Abang, Central Jakarta 10250, Indonesia
Price: Starting from Rp 11,000,000.00/month
Facilities:
Swimming pool
Gym
Tennis court
Playground
Salon
Convenience store
Cable TV
ATM center
24-hour security
For further information about apartments in Senayan, click here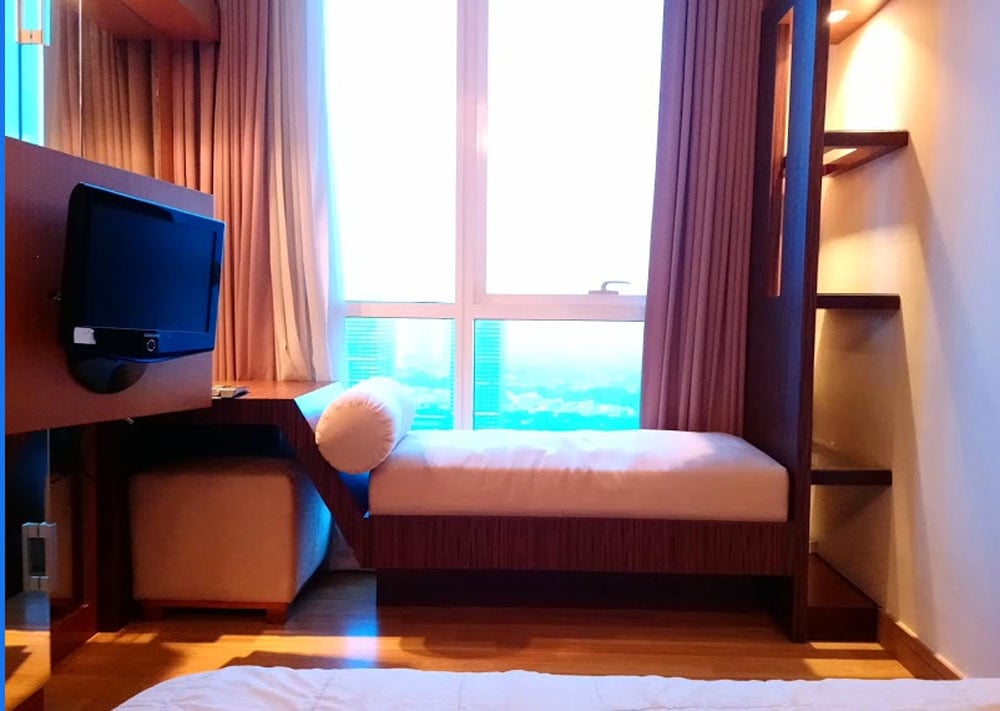 This one in the list is a residence that is aimed for professionals that wants an executive lifestyle that's near the business district. Because of its close proximity to many important buildings, both for Indonesians and foreigners, the area is diversely populated. The other perk is, of course, being so close to many shopping centers of Jakarta's various malls. In terms of cuisines, Vietnamese pho, Indian curry, and Indonesian spices are ready to diversify your diet. For evening fun, Basque is a favorite especially among ex-pats, so head down there to meet new faces from various backgrounds!
Address: Jl. Setia Budi Barat No.2, RT.2/RW.2, Kuningan, Setia Budi, Kecamatan Setiabudi, Kota Jakarta Selatan, Daerah Khusus Ibukota Jakarta 12910
Website: www.sudirmanresidence.com
Price: Starting from 3BR Rp 23,400,000.00/month
Facilities:
Gym
Jogging track
Swimming pool
Meeting room
Cable TV
24-hour security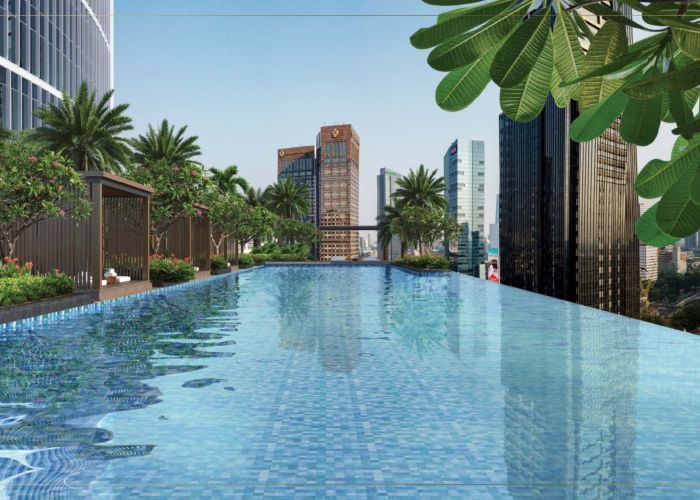 For those wanting to live high figuratively and literally, Abode at Sudirman Place may be the perfect pick for you. Every important business purpose should be catered easily since the residence is strategically located in the heart of Jakarta. Famous malls and delightful restaurants are all easily accessible for you to enjoy either at the weekend or after work.
Shopping is super easy since, from Senayan and Sudirman, a lot of options pop-up left and right of your journey. For foodies, searching for the right menu and having an international option for your taste buds can never become easier. Better yet, if you want a bit of culinary tourism, head to Jalan Pencenongan for some local taste such as porridge, fried rice, or pork.
Address: Jl. Jend. Sudirman No.Kav. 35, RW.2, Karet Tengsin, Tanahabang, Kota Jakarta Pusat, Daerah Khusus Ibukota Jakarta 10220
Website: abode-sudirmanplace.com
Price: Starting from Rp 30,000,000.00/month
Facilities:
Swimming pool
Gym
Health club
Spa
Children pool
Indoor playground
Outdoor playground
Library
For those wanting a bit more touch of luxury into their place of residence, Anandamaya Residences might be a suitable option. The interior design will provide you with glamour that feels like it's being taken from a textbook on modern design. Moreover, with its three towers, will give a bit of echo from the apartment design characteristic of Hong Kong.
The apartment is situated in Tanah Abang, a diverse location when it comes to residence types, both humble, and luxurious. By car, you can go to the Sudirman Central Business District within minutes, and there are also numerous public transportation options to get there.
Address: Jl. Jend. Sudirman No.Kav 5-6, RT.10/RW.11, Karet Tengsin, Tanahabang, Kota Jakarta Pusat, Daerah Khusus Ibukota Jakarta 10220
Website: http://www.anandamaya-residences.com/
Price: Starting from Rp 40,000,000.00/month
Facilities:
Jacuzzi
Garden
Lounge
Indoor pool
Sauna
Gym
Aerobic room
Yoga room
Tennis court
Badminton court
BBQ area
ATM center
Laundry
Billiard room
Private home theater
Also read Luxury Aparments in Thamrin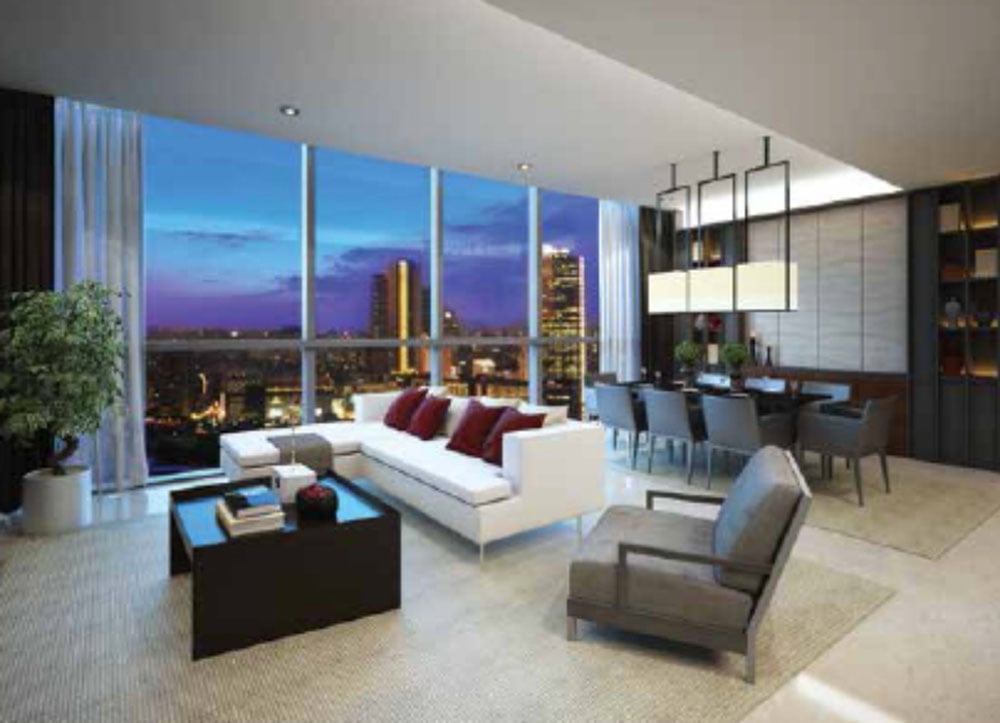 Located in strategic area, this apartment provides a breathtaking ambiance awaits your pleasure. Especially, Grand Indonesia, one of the largest upscale malls in Jakarta, is just 10 minutes away. It has pretty much anything you may need. If you're looking for a nice place to go for a drink after work or want to sing-a-long to some live music, Sudirman also has tons of options for you.
Address: Jalan Kh. Mas Mansyur Kav. 1 RT. 6 / RW. 8, Karet Tengsin, Tanah Abang, RT.6/RW.8, Karet Tengsin, Kota Jakarta Pusat, Daerah Khusus Ibukota Jakarta 10250
Website: casadomaine.co.id
Price: Starting from Rp 49,500,000.00/month
Facilities:
Swimming pool
Playground
Playroom
Gym
Yoga pavilion
BBQ area
Jogging track
Sauna
Spa
Garden
Read more about luxury apartments in menteng
Cosmo Mansion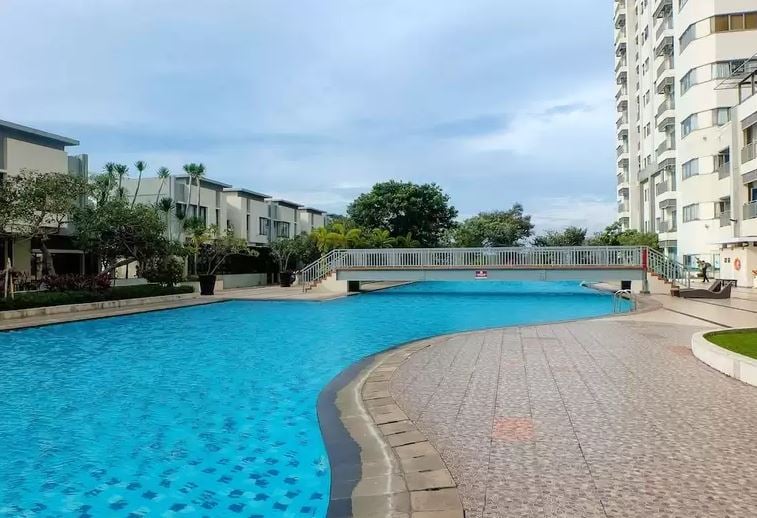 Last but not least, we have Cosmo Mansion. This is a midrange apartment situated in the central district of Jakarta, Tanah Abang. Besides, this area is occupied by a variety of shopping centers, from huge malls to traditional markets. Furthermore, Cosmo Mansion is located right above Thamrin City, a middle-class shopping center that sells affordable clothing. Not only that, you can also reach more sophisticated shopping centers only 5 minutes in walking distance, Grand Indonesia and Plaza Indonesia.  Therefore, this is an apartment near Istana Sahid that you'll want to consider!
Address: Jalan Teluk Betung Boulevard, Kebon Melati, Tanah Abang, Central Jakarta 10230
Price: Starting from Rp 11,000,000.00/month
Facilities:
Swimming pool
Non-heated jacuzzi
Gym
Tennis court
Minimarket
ATM center
Laundry
Finally, you have recommendation of the finest apartments near Istana Sahid in Tanah Abang area. Also, don't forget to check them by yourself to prove us right or wrong. Either way, help yourself out by putting this article on the bookmark, so that these pretty apartments can be viewed again anytime.