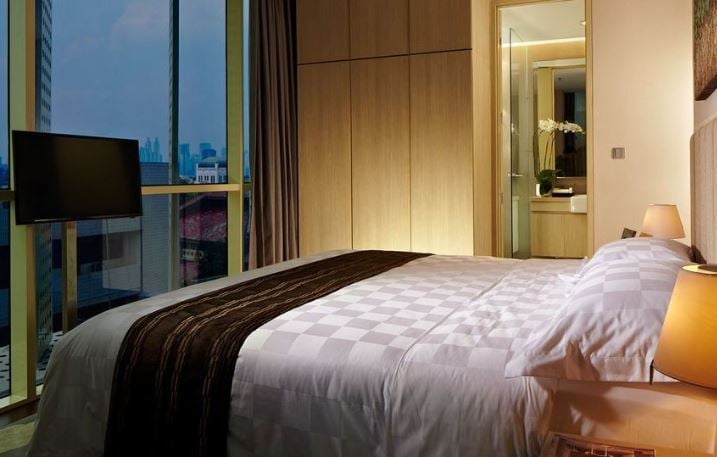 A lot of people imagine living in Jakarta in a near-immaculate residence, preferably something high-rise. While that might be the case, and your budget suits the idea, you still need to narrow down what you want. If it's within Jakarta's golden triangle, then we might have something for you here. So here are some of the best apartments near Rasuna Said.
This apartment is a mid-range low rise residential tower located in the prestigious area of Jakarta, Menteng near Rasuna Said. From the residence, it only takes a couple of minutes to arrive at Sudirman, Senayan, and Kuningan, which are the centers of business of Jakarta. Grand Indonesia and Plaza Indonesia are 15 minutes away from 1 @ Cik Ditiro. You can also come to one of these places according to your needs. If you are looking for high-end fashion brands such as Cartier, Chanel, and Louis Vuitton, you can find the stores in Plaza Indonesia. While Grand Indonesia offers a wider variety of tenants at a more affordable price; clothing stores such as ZARA, UNIQLO, and H&M.
Menteng is not famous for the nightlife. However, you can go to the Sudirman area to enjoy your nights at SKYE bar & restaurant at BCA Tower, Cork&Screw Plaza Indonesia, and Cloud Lounge & Dining at Altitude the Plaza Office Tower.
Address: Jl. Teuku Cik Ditiro,RT.1/RW.2, Gondangdia, Menteng, Central Jakarta City, Jakarta 10350
Price: Starting from 3BR Rp37,900,000.00/month
Facilities:
Fitness center
Swimming pool
Laundry
Function room
24-hour security
You might be interested to know about apartment recommendation near Benhil (Bendungan Hilir), click here.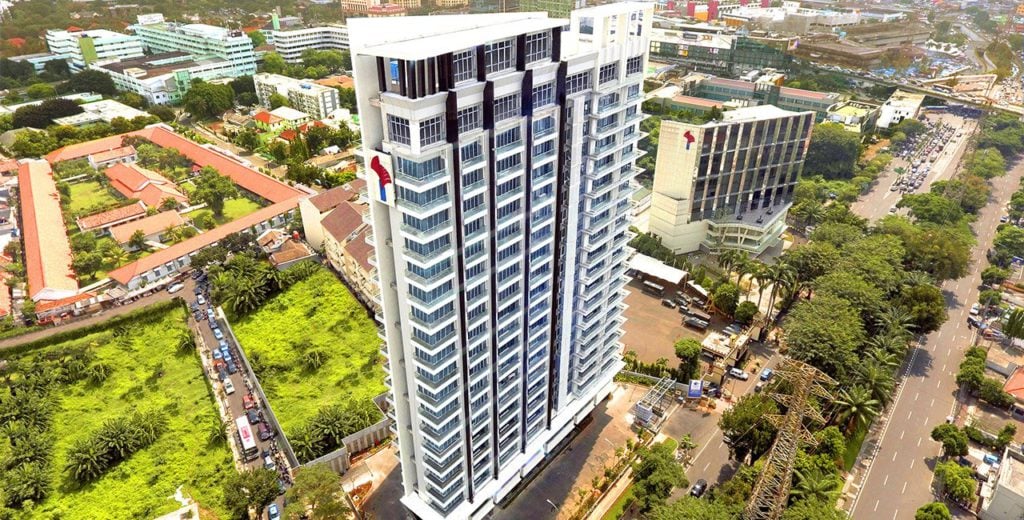 This is an opulent residential complex located in the Tugu Tani area, Menteng, Central Jakarta. Due to its prime location, Capitol Suites is perfect for anyone who wishes to live near Cikini or Menteng area. It's also an excellent choice for young professionals or government officials who want to live close to the center of the government.
This property is very close to the HI Roundabout and the Thamrin center business district. It's also near shopping centers such as Grand Indonesia and Plaza Indonesia, where you can practically find pretty much anything you may need. As one of the fanciest and most prestigious neighborhoods in Jakarta, Menteng also has various famous bars and nightclubs. Are you looking for a beautiful place to chill and have a beer with your friend? You can visit Paulaner Bräuhaus or Beer Garden Menteng, which only takes 10-15 minutes to ride from Capitol Suites.
Address: Jl. KKO Usman dan Harun kavling 22-24, RT.1/RW.5, Kwitang, Kec. Senen, Kota
Jakarta Pusat, Daerah Khusus Ibukota Jakarta 10410
Website: capitolsuites.co.id
Price: Starting price Rp 11,200,000.00/month
Facilities:
Infinity pool
Twin whirlpool
Kids' pool
Daycare
Meeting room
Fitness center
Library lounge
People also read Best Budget Apartments in Central Jakarta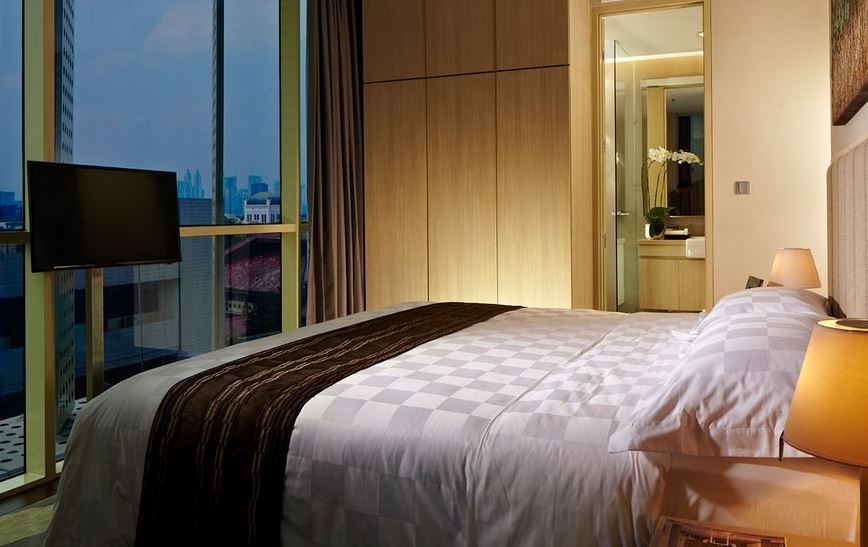 This apartment is a luxurious hotel residence located in the prime area of Jakarta. Other than that, it is also a luxurious apartment in disguise near Rasuna! Developed by Fraser Hospitality, this residence already has its chain across the globe. Being located in Jalan Menteng Raya, the residence is strategic. If you work in Thamrin, Rasuna Said, and the southern part of Sudirman, you will never have to worry about being late to work. You can also get your shopping done in the most luxurious shopping malls in Jakarta, Grand Indonesia, and Plaza Indonesia.
Shopping malls offer a hundred choices of foods to eat, and you can enjoy your meal after you've done shopping or you can take them home. If you are in the mood to have a luxury dining, you can try the famous Plataran Menteng. Plataran Menteng is the place to see and be seen for Jakarta's most discerning diners, as well as a must-visit for tourists staying in one of the many surrounding five-star hotels.
Address: Jl. Menteng Raya No. 60, Menteng, Jakarta 10340
Website: menteng-jakarta.frasershospitality.com
Price: Starting from 3BR Rp 80,000,000.00/month
Facilities:
Swimming pool
Playground
Kids' game room
Fitness center
Spa
Sauna
Meeting room
Relaxation room
People also read Best Luxury Apartments in Menteng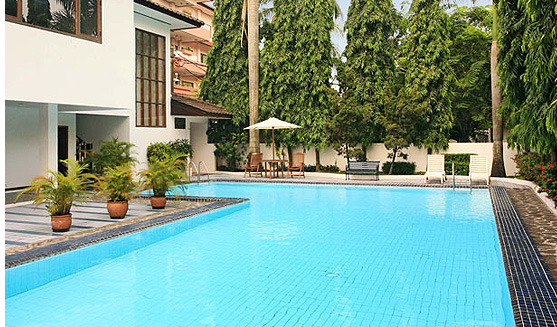 Conveniently located in Jakarta's golden triangle, an extensive area in which most business takes place, Galeria Court Condominium is accessible from all areas in the city. Featuring a vast and living space, this property offers a tranquil place to rest away from the daily hustle. Educational institutes such as Australian Independent School and Gonzaga are only 10 minutes away from the property. A nearby hospital, Jakarta Medical Center, will only take you 5 minutes.
Several shopping sports like Pondok Indah Mall, Blok M, ITC Fatmawati, and Gandaria City are a short drive away. This property is easily accessed by both private and public transportation. In addition, Pasar Minggu Station is only 12 minutes away from the property that eases residents who often commute to other places integration with the train.
Address: RT.16/RW.4, RT.16/RW.4, Kuningan, Karet Kuningan, Kecamatan Setiabudi, Kota Jakarta Selatan, Daerah Khusus Ibukota Jakarta 12940
Website: binamega.com/_galleria.htm
Price: Starting from 2BR Rp 20,000,000.00/month
Facilities:
Swimming pool
Sauna room
Jogging track
Golf putting ground
Playground
Laundry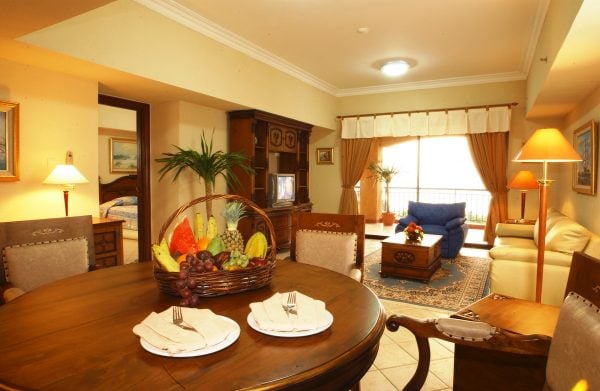 This apartment is an excellent vertical residential located strategically in Mampang Prapatan, South Jakarta. Although it's not located precisely in the Kemang area, the apartment is just 5 minutes away from Kemang's primary road and it is one of the apartments near Rasuna Said. From famous bars to local restaurants, you can find anything you want near your residence.
Besides being cheap, sometimes the only way to truly understand traditional cuisine is through street foods. Explore and try some of the best Indonesian street foods in Mampang Prapatan. Just 5 minutes away from the apartment, the Kemang area offers plenty of restaurants from upscale and modern Western food to comforting Asian food.
At Mampang Prapatan, there are multiple transportation modes available. The nearest MRT Station is Blok M Station, which only takes 7 minutes by car. Because Bangka Street is usually congested during peak hours, it's best to use ride-hailing apps such as Gojek or Grab as your primary transportation mode. It's cheap and offers a lot of discounts so that you can get around the city in no time.
Address: Jalan Bangka Raya No.45 A, Mampang Prapatan, South Jakarta 12720, Indonesia
Website: https://marbellaindonesia.com/
Price: Starting from Rp 19,900,000.00/month
Facilities:
Swimming pool
Jacuzzi
Fitness center
Outdoor playground
Indoor playground
ATM center
Laundry
Restaurant
Minimarket
There you go, some of the best apartments near Rasuna Said to live in. Be sure to check them by themselves either by virtual viewing or direct viewing. Sometimes, you need to have a feel of the apartment's atmosphere to truly be sure. Oh, and also do bookmark this page to help you out next time you need to check again!
Read also: Apartment near Semanggi and Apartment near Sarinah