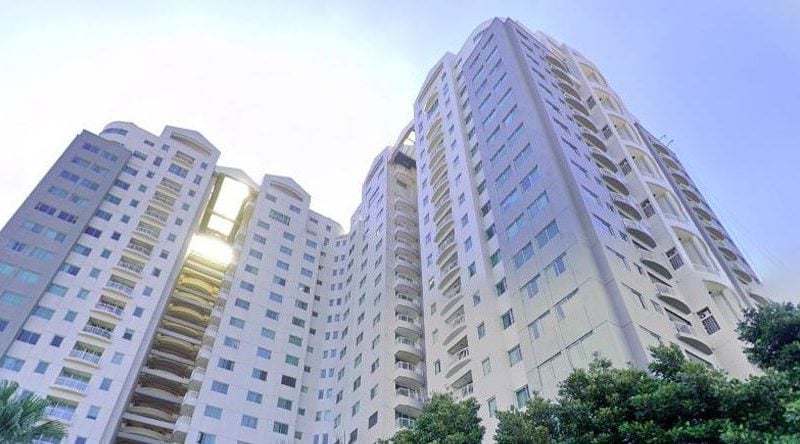 Others
5 Apartments with Soccer Fields: Suitable for Soccer Lovers
To many people, soccer is a familiar and a beloved sport. According to FIFA, the soccer we all know and love in this day and age was established in England all the way back in 1863. There are many reasons why since then, soccer has gained such popularity amongst people of all ages and genders across the world. Two of them being playing soccer is a "universally positive experience", and it also has an ability to bring people with different culture and background to come together. Are you a fan of soccer and looking for a place to stay with a soccer field? You're in luck! Flokq has 5 recommendations for apartments with soccer fields in Jakarta!
Also read: Top 4 Apartment with Tennis Court in South Jakarta: Flokq's Picks!
1. 1Park Avenue
Our first recommendation for apartments with a soccer field is none other than 1ParkAvenue. This apartment has 448 units, and it is one of the largest apartment complexes in Jakarta. Many middle-class citizens choose to live in Taman Rasuna Apartment for its warm and welcoming atmosphere. Not to mention, their high-quality facilities! In the midst of Gandaria's busy environment, this apartment is associated with lush greens surrounded by water landscapes. As for their facilities, they provide a field to play a game of mini soccer for those who are casual soccer players! Otherwise, they also provide tenants with a fully equipped gym, swimming pools, tennis court, jogging track, and even a reflexology walking path. Perfect for sport lovers, no?
Address: Kh, Jl. KH. M. Syafi'i Hadzami No.1, RT.3/RW.5, Kby. Lama Utara, Kec. Kby. Baru, Kota Jakarta Selatan, Daerah Khusus Ibukota Jakarta 12240
2. Bona Vista Apartment
At Lebak Bulus, you can easily spot our second recommendation for apartments with soccer fields in Jakarta. Meet Bona Vista, the apartment that was designed by world-renowned architects and surrounded by lush gardens! This apartment is perfect for all kinds of people; families, businessmen, and expatriates, everyone who seek a homey and comfy residence in Jakarta's downtown area. Otherwise, this apartment is also perfect for sport lovers. They have lavish facilities, from a 25 m lap pool, both basketball and volleyball courts, tennis courts, and yep, a soccer field! Those who have children don't need to worry, either. They also provide tenants with a children's playground and sandpits. We assure you; you won't regret living in Bona Vista!
Address: Jl. Bona Vista Raya No.10, RW.6, Lb. Bulus, Kec. Cilandak, Kota Jakarta Selatan, Daerah Khusus Ibukota Jakarta 12440
3. Parama Apartment
If you're looking for a strategic living space with lots of entertainment options and a space to play soccer, we have just the recommendation for you. Parama Apartment is another one of apartments with soccer field, albeit their soccer field is not exactly traditional. Amongst their many facilities, they have a swimming pool and also a tennis court. That very same tennis court can be used as a soccer field for a casual game of soccer for you and other tenants! Otherwise, we also recommend this apartment as they are surrounded by malls, museums, and even golf parks. Prasetiya Mulya students who go to its Cilandak campus will also benefit from living here; it'll only take them 2 minutes to walk there! Feeling under the weather? No worries! The Siloam TB Simatupang Hospital is only 5 minutes away from Parama Apartment.
Address: Jl. R.A. Kartini No.6, RW.6, Cilandak Bar., Kec. Cilandak, Kota Jakarta Selatan, Daerah Khusus Ibukota Jakarta 12430
4. Bumimas Apartment
Next one in our list of recommended apartments with soccer fields is an upscale residential. It's none other than Bumimas Apartment, the apartment located in Cilandak. This apartment is near the elusive Jakarta Intercultural School. Developed by PT Bumimas Megah Prima, it was completed back in 1997. In terms of entertainment, Bumimas Apartment is near both Pondok Indah Mall and Cilandak Town Square! Besides its convenient location, this residence also provides high-quality facilities and amenities. They have extra services such as supermarket, laundry, and salon so you won't even have to leave the residence to do a few errands! Plus, the guards are always on duty. A sport lover? Perfect! They have sport centers such as swimming pool, jacuzzi, gym, and sauna. If you have a child who loves soccer, this apartment might just be the one for you. Bumimas Apartment offer a mini soccer field just for the kids!
Address: Jl. Terogong Raya No.18, RT.3/RW.10, Cilandak Bar., Kec. Cilandak, Kota Jakarta Selatan, Daerah Khusus Ibukota Jakarta 12430
5. Kalibata City
Last but not least on our list of recommended apartments with soccer fields is none other Kalibata City! Like some of the previous apartments, we recommend Kalibata City for its strategic location in Kalibata. Plus, it has a relatively affordable price. This apartment is only a few minutes away from the Central Business District of Jakarta. Hence, this apartment is suited for businessmen and expats alike. They have a range of facilities to cater to the comfort of their tenants. Those facilities include a middle-class range shopping district with essential stores right on the basement floor. Otherwise, they also offer options for those of you who are sport lovers. Within the compound, you can access a swimming pool, a basketball court, and yes, a football court! Those facilities are free for their residents, so what are you waiting for? Go check Kalibata City out!
Address: Jl. Raya Kalibata No.1, RT.9/RW.4, Rawajati, Pancoran, South Jakarta City, Jakarta 12750
Have we given you enough recommendations for apartments with soccer fields in Jakarta? We certainly hope so! Check out any of these apartments for a living space that has the facilities to enable you to play your favourite sport whenever you want to. Good luck!