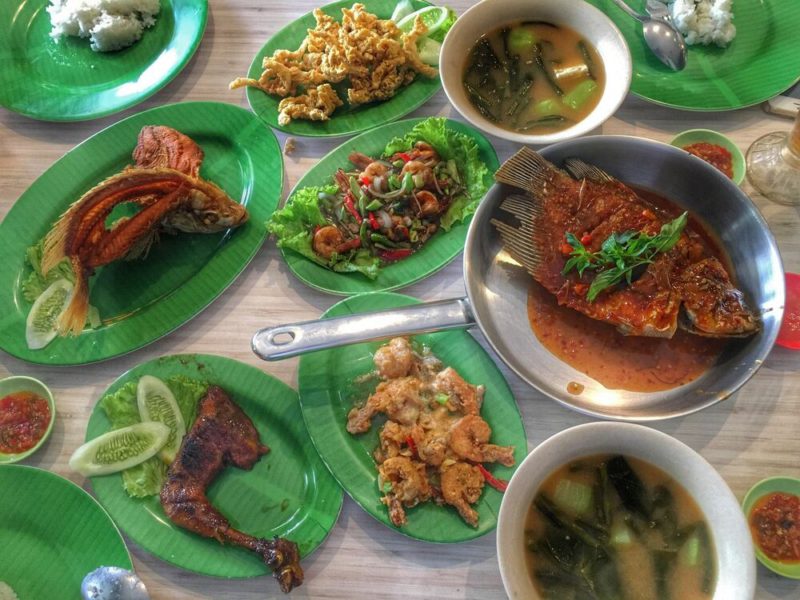 Others
5+ Authentic Jakarta Culinary Recommendations You Must Try!
It's not just buildings and monuments that are markers and an important part of the DKI Jakarta Province. But a variety of delicious culinary is also a characteristic of the capital city of the Republic of Indonesia. As one of the places with high diversity, the City of Jakarta offers a variety of delicious culinary places that serve special foods from all corners of the region in Indonesia. Some of these culinary offerings can be found in the Flokq article below.
Read also: List of Parks in Jakarta: Cheap Entertainment, Suitable for Healing!
1. Bakmi Gang Kelinci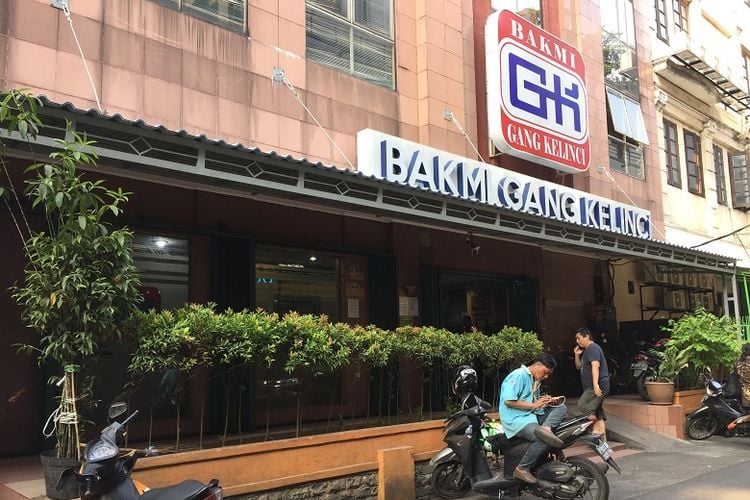 Noodle dishes are always tempting when you are hungry. In Jakarta, there is a famous noodle stall, namely Bakmi Gang Kelinci. This noodle shop is legendary and has now opened 11 branches in various areas in the capital. When it comes to taste, you don't need to doubt it anymore.
One of the recommended menus from Bakmi Gang Kelinci is a special noodle for IDR 27,000 which is served with chewy and soft noodles and the portion is enough to make your stomach full with the addition of abundant toppings.
If you are interested in visiting this place, then come early to avoid the long queues. Bakmi Gang Kelinci is located on Jl. Kelinci No. 1-3, Central Jakarta.
2. Bandar Djakarta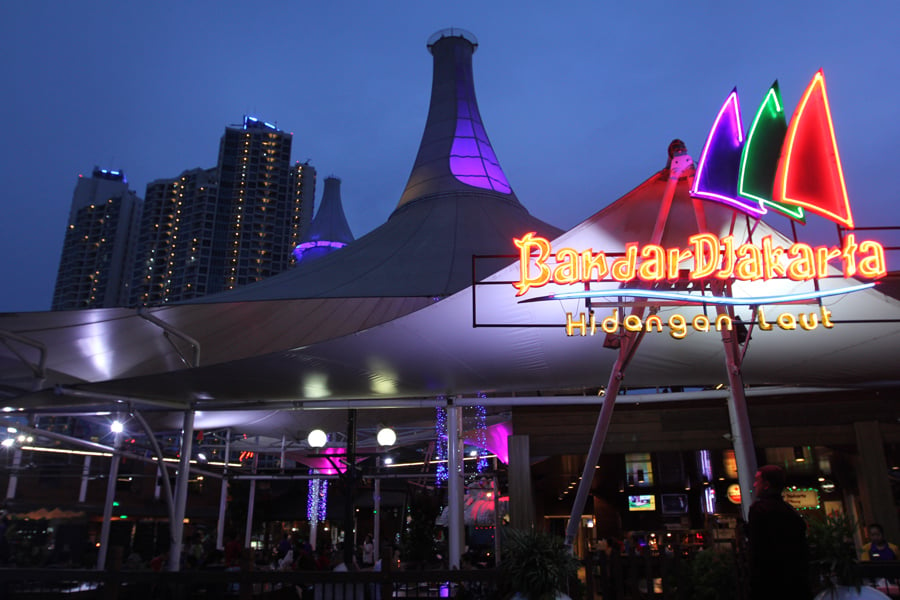 A comfortable place and a slick design will make you feel at home to eat at this place for a long time. The building, which has the capacity to accommodate up to 200 people, was built in 2001 and serves a variety of mainstay menus in the form of seafood dishes. Yes, Bandar Djakarta.
The view offered by this restaurant is also very beautiful and the main attraction. You can choose from the available seating options, either indoors, lesehan, or by the beach. Being precisely near the waters, makes Bandar Djakarta serves a variety of seafood with quality raw materials that are guaranteed to be fresh and also the prices are still quite affordable.
3. Mie Ayam Gondangdia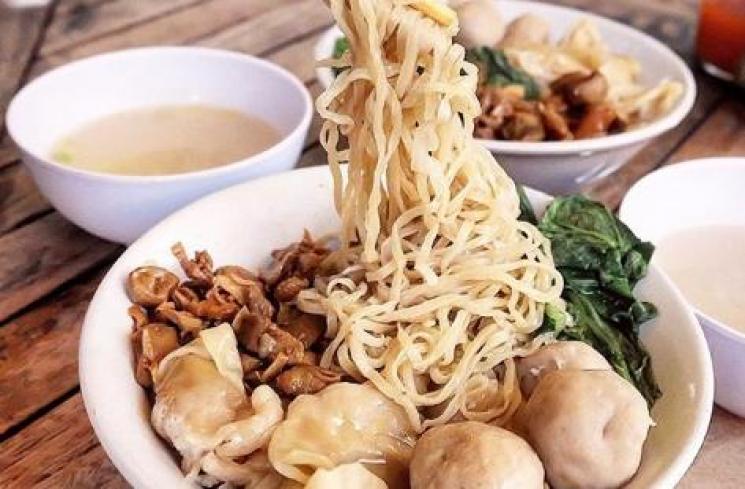 If you're looking for delicious food around the Central Jakarta area, don't miss this one place to eat. Yes, Mie Ayam Gondangdia which is located precisely on Jl. RP. Soeroso No. 36, Central Jakarta, of course, serves chicken noodle menu. However, what makes the chicken noodles here so special?
This is expressed by making noodles that are boiled until they pay attention to the right level of maturity with a sprinkling of chicken meat and soft boiled dumplings, which is the reason why this Gondangdia Chicken Noodle is famous for being special and still lasts for decades.
In addition to the famous chicken noodles, this place also provides Chinese specialties, such as fried seafood vermicelli, fuyunghai, chicken kuluyuk, and various other menus. A serving of chicken noodles in this place is priced from IDR 27,000 to IDR 45,000.
4. Gado-gado Cemara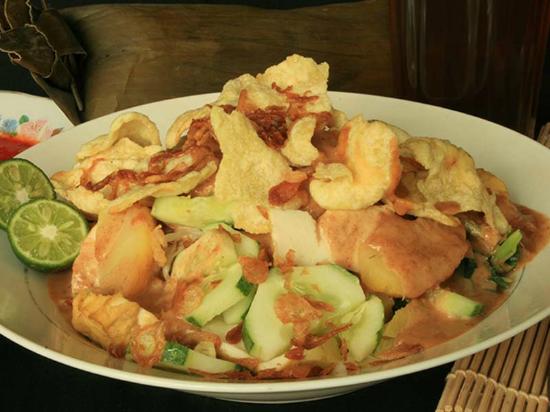 Not only western citizens who have a salad menu, but there is a typical Indonesian salad, namely gado-gado. This delicious cuisine is a mainstay of the menu at Gado-gado Cemara. If you may ask what is so special about the Gado-Gado dish at this place, the answer lies in the peanut sauce dish.
The original recipe that has been passed down from generation to generation, which has not changed since 1947, has made the Gado-gado Cemara dish always a winner, winning over the tastes of its visitors. Here, you can choose a medium or regular gado-gado dish.
For a portion of this Cemara Gado-gado, you can enjoy it for only IDR 30,000 which not only satisfies the stomach but can also satisfy your tongue. So, don't forget to come visit this place around the Tanah Abang area, Central Jakarta.
5. Soto Betawi H. Ma'ruf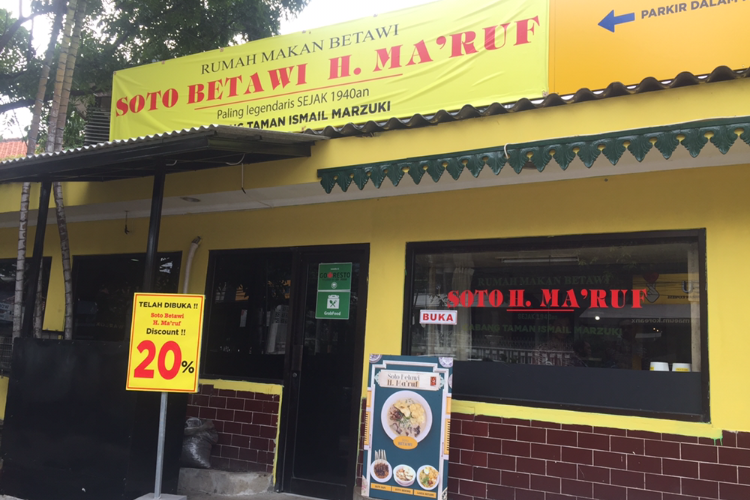 This restaurant has been around since 1940 until now. This is proof that the dishes served by Soto Betawi H. Ma'ruf are very special and delicious.
To enjoy a serving of this delicious Jakarta-style Soto Betawi, priced at IDR 45,000, it is certainly very affordable for a place to eat that has succeeded in satisfying the tastes of its customers. Don't forget to stop by Soto Betawi H. Ma'ruf which is located at Jl. RP Soeroso No. 36A, Central Jakarta.
6. Joni Steak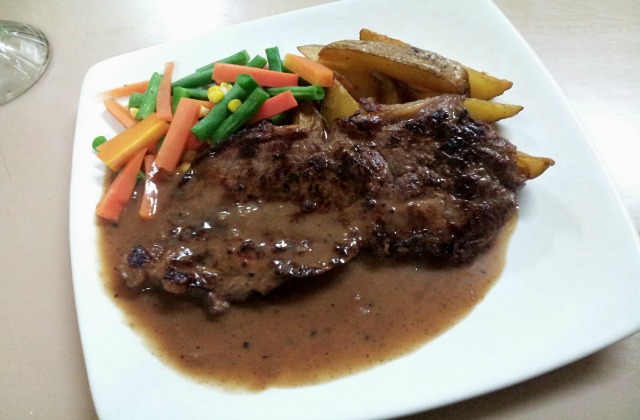 At this Joni Steak restaurant, you can enjoy the delicacy of the tender steak in every bite. Only by spending IDR 50,000 to IDR 100,000, you can enjoy the delicious steak offered with various choices of sauces, either black pepper or mushroom sauce.
Not just steak, but Joni Steak also serves other popular menus such as spaghetti bolognese, chicken schnitzel, grilled salmon, and others. You can visit Joni Steak which is on Jl. KH. Samanhudi No. 65, Jakarta.
7. Ragusa Es Italia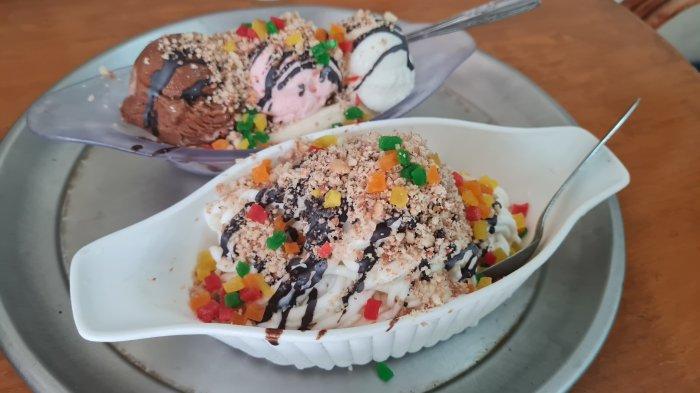 In Jakarta, there is an ice cream shop that is quite popular, namely Ragusa Es Italia. This ice cream shop has been around since the Dutch era, so don't be surprised if when you visit this ice cream shop, you will feel the classic feel of old Batavia.
The ice cream recipe has not changed much with the basic ingredients derived from pure cow's milk. The various variants of ice cream offered at this shop consist of four flavors, namely regular flavored, premium flavored, mixed flavored, and fancy flavored.
The favorite menu available at Ragusa is spaghetti ice cream, vanilla ice cream shaped like spaghetti served with chocolate and nuts sprinkles. It tastes sweet and fresh, perfect for eating on hot days. Besides spaghetti ice cream, there is also durian ice cream, tutti frutti, banana split, cassata siciliana, and others.
In addition, in front of Ragusa, there are many other traditional food vendors lined up, such as satay, asinan, gado-gado, rujak, and kue cubit. If you are not satisfied because you only eat ice cream, you can order these other food menus.
8. Bubur Ayam Barito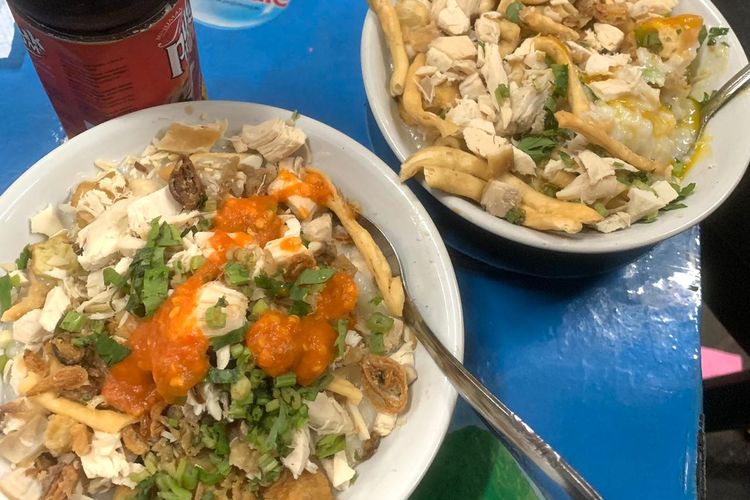 Easy-to-digest foods such as chicken porridge certainly have many fans. One that is quite popular in Jakarta is Barito Chicken Porridge. Because of its popularity, the dining table at this place is always full and even many customers are forced to eat their food in the car.
Barito Chicken Porridge is different from other chicken porridge because this chicken porridge is sprinkled with cheese sticks which adds to the savory taste of a serving of porridge. In addition, there is a sprinkle of chopped chicken, green onions, and if you like it can be added with a half-cooked egg topping.
Barito Chicken Porridge is located at Jl. Central Gandaria III No. 46, South Jakarta. A portion of chicken porridge at this place is priced at IDR 13,000 to IDR 30,000 for each bowl.
You can visit all culinary tourism destinations in Jakarta that are listed in the recommendations above when you come to the capital city of DKI Jakarta. Hopefully this article is useful for you.