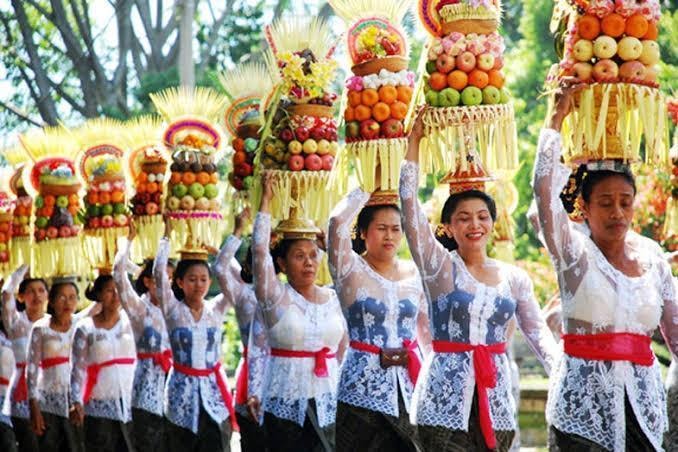 Local Guide
Don't Miss! 15 Most Anticipated Annual Festivals in Bali 2021
Bali as a famous tourist destination for foreigners and Indonesian offer a variety of things to enjoy while in Bali. Beaches, temples, water sports, and tattoos are some of the characteristics of Bali that attract tourists to visit Bali. But do you know that Bali also has various kinds of festivals to enjoy?
Starting from festivals related to religion and tradition, culture, art and various other festivals available in Bali. Generally, these festivals are held annually. If you visit Bali, take the time to visit one of the festivals in Bali to feel the excitement of Balinese traditions.
To prepare your trip to Bali even better, take a closer look at which festivals are attractive to you and make time to visit Bali at the same time as the festival held. Here is some most-anticipated Bali's festival in 2021 for you.
1. Bali Arts Festival—June 2021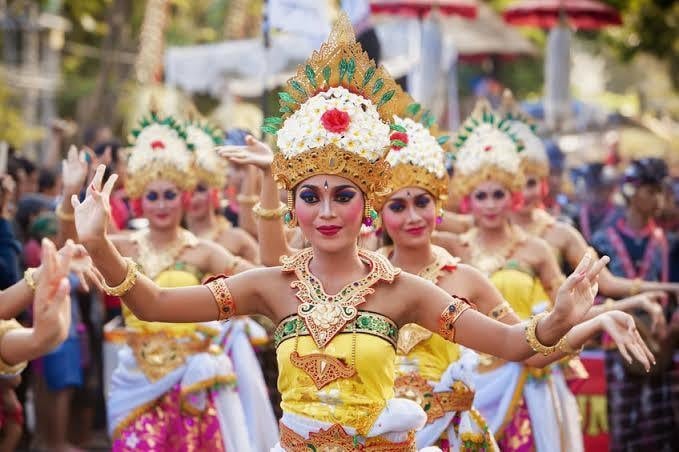 The Bali Arts Festival is a daily exhibition, performances and other art-related activities that are held to celebrate arts in Bali. This festival offers you to experience many kinds of performances all day long, such as music and classic dance performances.
Areas in Bali are usually participated by decorating their neighborhood with bamboo and coconut decorations. In order to make this festival enjoyed by lots of people, they usually built lots of outdoor stages and pavilions as a place for the artists to perform their art.
2. Sanur Village Festival—August 2021
The Sanur Village Festival is one of the most colorful Indonesian festivals. This festival is filled with vibrant art and dance performances, local cuisines, and other Bali's cultures and heritage. This festival is for promoting Sanur as a safe, attractive, and beautiful travel destination.
During the Sanur Village Festival, you will get the chance to see lots of art-related activities such as fashion shows, culinary displays, sports competitions, photography exhibitions, and yoga demonstrations. This festival is a family-friendly festival since it has many options for fun activities for kids such as body painting and kite flying.
3. Bali Spirit Festival—March to April 2021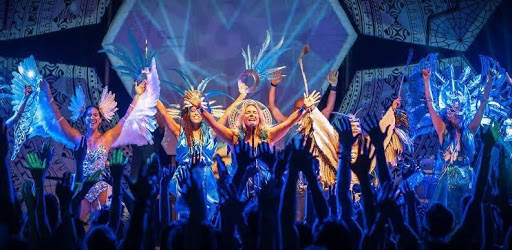 Bali Spirit Festival is one of the biggest Yoga Festivals in Asia. This festival is usually held for seven days and eight nights, filled with more than 300 workshops in yoga, dance, personal development, healing, and martial arts. This is not just a festival, but a space of exploration, healing, transformation and connection.
To make the festival even better, there are also events by day and night music, organic foods, sharing sessions with world-class spiritual gurus, and even small stalls in the market area. Those stalls are a good place for you to shop for yoga clothes and properties.
4. Nusa Dua Light Festival—July 2021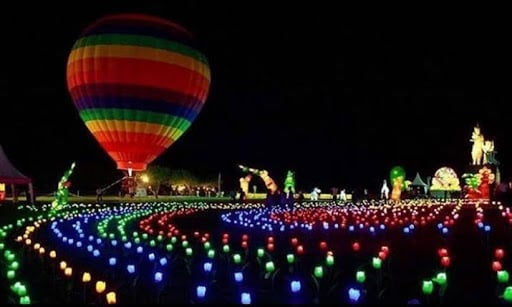 Nusa Dua Light Festival is the biggest lantern festival in Bali. Apart from enjoying the lanterns, this festival also offers other fun activities like trampoline, live music, foods expo, and hot air balloon rides. It is a perfect opportunity for families and friends to spend quality time with each other and take part in all the fun activities.
If you visit Nusa Dua Light Festival, you will get a chance to see lots of lanterns, coming in all shapes, sizes and colours float around in the night sky. You can sit on the grass and watch the beautiful lights from the lanterns fill the dark.
5. Bali Kite Festival—August 2021
Locals say that Bali Kite Festival is a way for locals to thank the gods for bountiful harvests and fertility. Along the way, this festival became one of the popular festivals in Bali. Beautiful long-tailed kites used in this festival make the scenery of kites flying around the bright Bali sky remain remarkable.
Apart from the festival, there is a competition in this. The festival welcomes teams from domestic and foreign origins to come and participate. The major task of this competition is to assemble their kite during the final event and successfully launch it along with its colourful tail.
6. Balinale (Bali Film Festival)—May 2021
Balinale is the largest and the oldest Indonesian film festival. This festival is a place for you if you want to experience a movie screening from various genres—mostly independent movies, since Balinale provides a chance for local filmmakers to showcase their work to international audiences.
Balinale film festival also hosted workshops and informative seminars for aspiring student filmmakers. This festival also participated to increase Bali's value for the international stage. It is because producers that come to this festival, usually looking for film locations too. This is a great way of impacting the Indonesian economy.
7. Ubud Food Festival—April 2021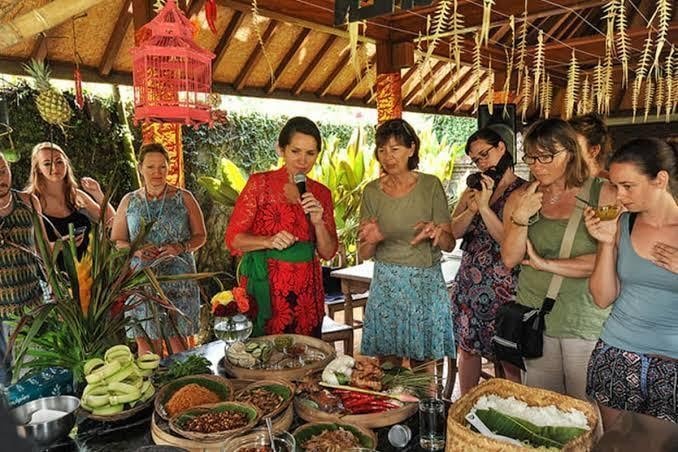 The Ubud Food Festival is a festival that is held to celebrate and promote Indonesia's local cuisine. This festival aims to spread food culture in Indonesia as well as support community and local producers through a meaningful event. Ubud Food Festival is a great chance for aspiring Indonesian chefs to show their skills.
Ubud Food Festival is a platform for chefs, entrepreneurs, activists, food photographers, and more to enjoy an event about diverse cuisines. Apart from the food festival, this event also hosted various activities to attract the interests of audiences.
8. Ubud Writers and Readers Festival—November 2021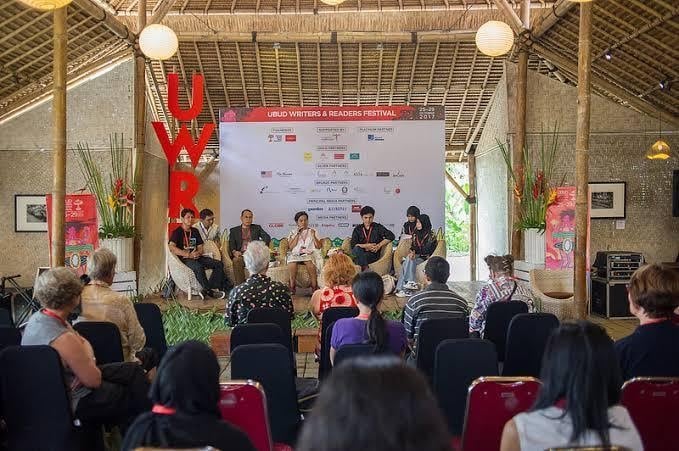 Ubud Writers & Readers Festival is an event that celebrates all things about literature, reading, writing, film, and culture. In this festival, you will get to see various workshops and classes for aspiring writers and allow them to get feedback from the experts. There are also other special events, live music, and film screenings at this festival.
9. Ubud Jazz Festival—August 2021
Another festival that takes place in Ubud is Ubud Village Jazz Festival. A festival special designed for jazz lovers, which promises every jazz genre. If you come to see this festival, you will get the chance to experience one of the most important cultural and community events in Bali. This festival offers you the charm of jazz music, performed by local and international casts from around the world.
You can also read about Annual Music Festivals in Jakarta
10. Bali International Choir Festival—July 2021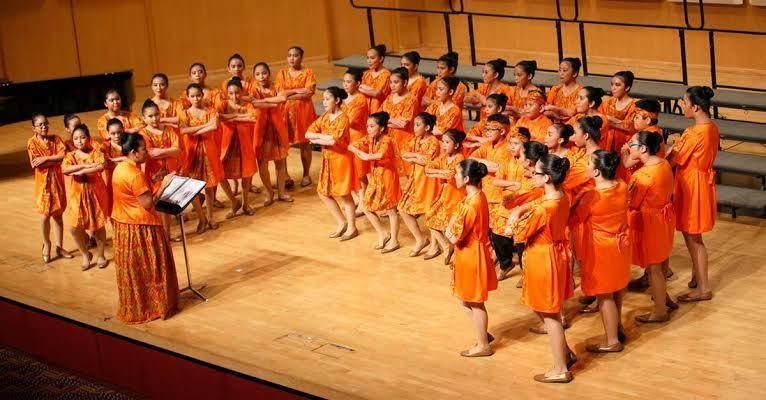 Bali International Choir Festival is an event that brings together the best of choir performances for concerts and workshops. This festival is held to allow singers and conductors to gain experience, to build their skills and knowledge in workshops, formal rehearsal spaces, and concert settings.
Bali International Choir Festival is a must-attend event for lovers of music and choral performances. There are also a number of workshops during this event as well as practice sessions, clinics, and competitions.
11. Galungan—April 2021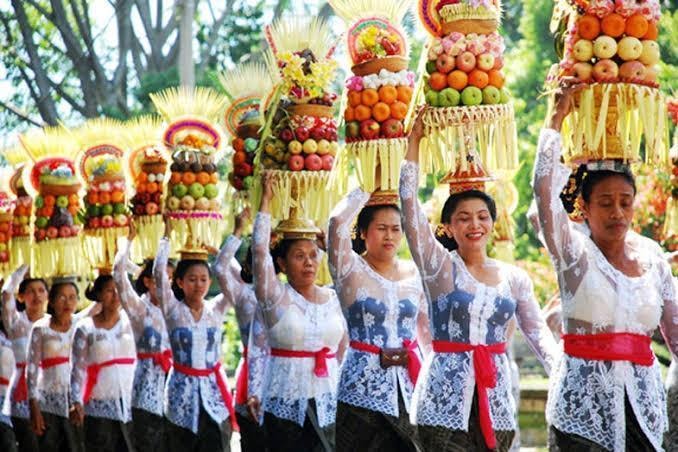 Galungan is one of the most important Balinese festivals that is the culmination of celebrations in honor of the creator and ancestral spirits. During this festival, the spirit of the ancestors are returned to the earth, and the locals are expected to deliver kindness through offerings and chanting prayers.
Come to see this festival will bring you the experience of witnessing Bali's traditional culture and religion-related. At the end of the celebrations, the ancestral spirits go back to their home. The end of Galungan is when locals making offerings from yellow rice.
12. Tumpek Landep—February 2021
Tumpek Landep was a ceremony to pay homage to items of ancestral heritage such as daggers and spears. Over time, the meaning of this ceremony has changed and locals bless all items made of metal including cars, motorcycles, computers and even refrigerators.
This festival is a platform for local artists to ask for inspiration that will make their art relevant to society. One of the fundamental rituals during Tumpek Landep is the act of cleansing to ensure that devotees are pure to partake of the celebrations, and to express honour of different ancestral spirits and to the departed.
13. Tumpek Uduh—March 2021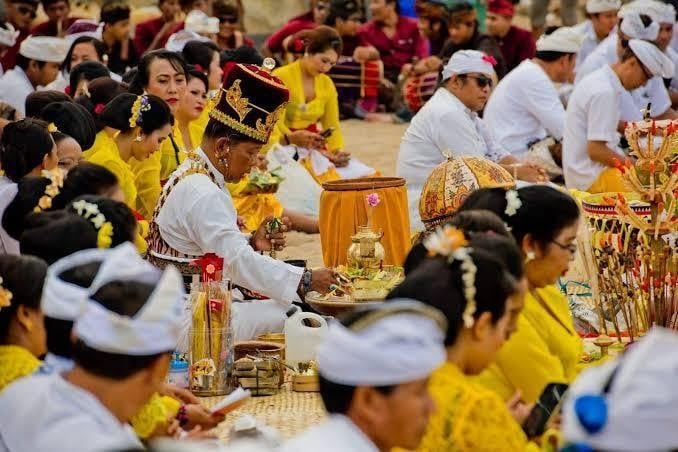 Tumpek Uduh is a festival that is held as a celebration of gratitude towards nature for plantations and a fruitful harvest. During the Tumpek Uduh festival, locals dedicate their day to offering respect to nature, trees, and plants. Coconut palms take a significant part in this festival as they are highly dependent on Bali's economy sector.
14. Purnama Kedasa—March 2021
Purnama Kedasa is a festival that is a Balinese celebration following the appearance of the full moon that marks a special day for various traditional festivities. It is because the locals believe this is the day that God comes down on earth in order to bless its inhabitants.
To celebrate this festival, locals usually make offerings consisting of fresh foods, fruits and colourful flowers. That is often accompanied by various rituals, such as bathing in holy waters as an act of cleansing, burning incense in order to chase away evil spirits.
15. Soma Ribek Festival—August 2021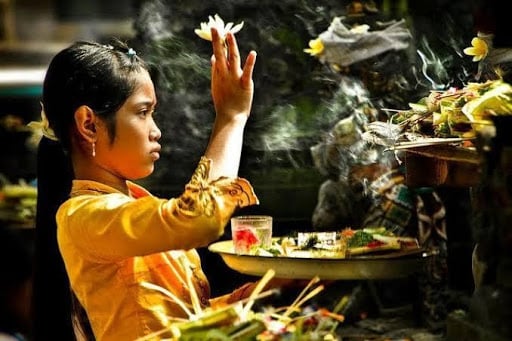 Soma Ribek is a festival in Bali as a way of locals appreciating food and occurs every 210 days. The start of Soma Ribek is marked as locals will stop grinding, pounding, or selling rice. This festival has teachings to involve knowledge about sustaining life with rice and rice products.
That is all for 15 most-anticipated Bali's festivals. Some of them might be canceled or postponed due to the current situation, but those festivals are definitely worth seeing to complete your trip to Bali!
---
You can also stay in Bali during your vacation with accommodation from Flokq! The accommodation offered by Flokq has a co-living concept that you can rent and it's definitely fun for new experiences!
Want to know more? Contact Flokq at +62 813-1490-5690 or click the button below, OK!
Click To See Apartments From Flokq