Local Guide
10 Pilates Studio in Bali: The Best, Lovely and Advanced!
Traveling to Bali, especially exploring nature will make you exhausted. You might not feel it while doing some exciting activity, but once you lay down and take a rest at your accommodation, you probably gonna feel that all your muscles are in trouble. But there is no need to be worry! You can always work those core muscles and improve your flexibility by doing some pilates in Bali.
Whenever you feel tired during your trip, pilates can be the answer because it is great for improving flexibility, building strength, and developing the endurance of the entire body, but won't be as tiring as other workouts. Keen enough to try pilates while in Bali? Drop in to one of our best picks of pilates studios in Bali here, and get the best experience as these studios offer you great services.
People also read: The 25 Best and Most Recommended Bali Yoga Studios
1. Sunset Pilates Bali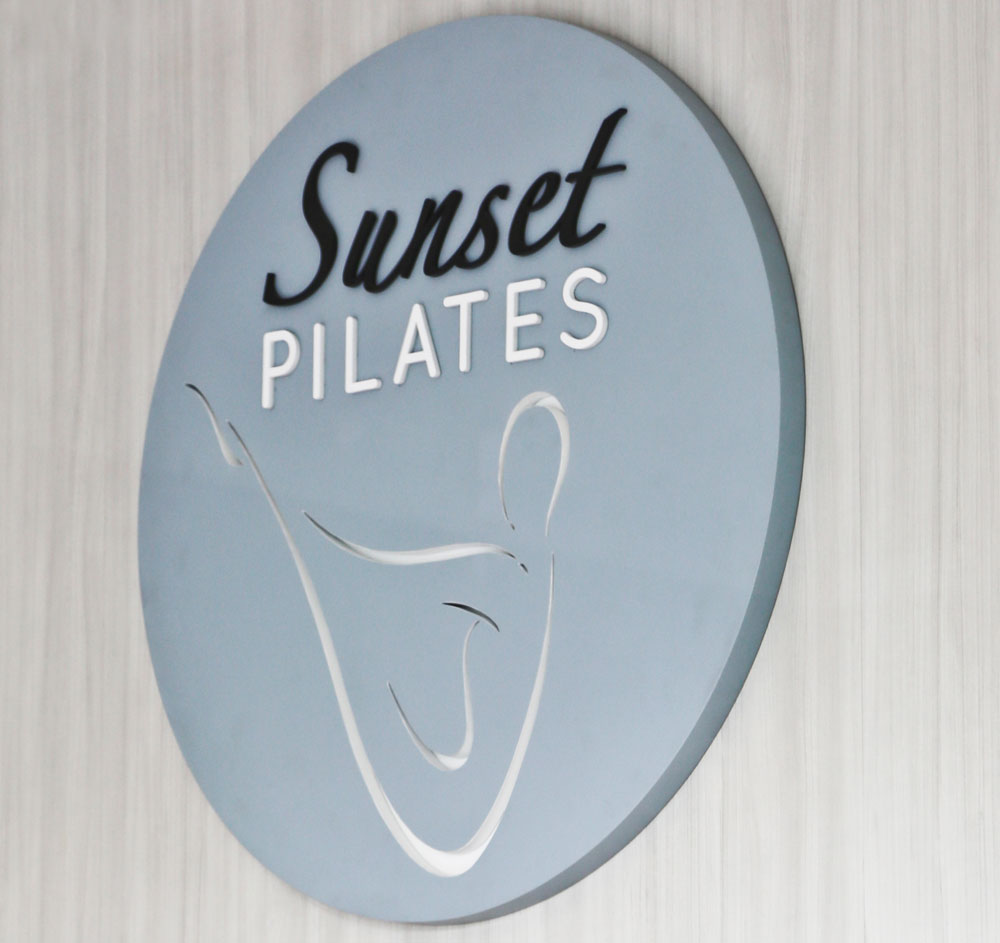 Sunset Pilates Bali aims to reshape, rebalance and reform your body by offering pilates sessions with a strict program and trained by professional and experienced instructors. They are currently running 2 studios located in the Legian area and Canggu area. Their studio are bright and airy which will make your workout session feel more enjoyable.
At this place, you have options of all types of classes including private, studio, couples, mat, rehab, and pregnancy pilates sessions. The instructors will design the programs that meet your needs and expertise based on the contemporary pilates methods.
Address: Jl. Dewi Sri No.98, Legian, Kuta, Kabupaten Badung, Bali 80361
Contact: 0822-4735-7237
2. Body Pilates
Body Pilates is a popular pilates studio in the Denpasar area. Taking place in a neat and spacious studio, Body Pilates provide highly skilled instructors to help you overcome your muscle problems with the help of pilates sessions. Surrounded by a comfortable and quiet atmosphere, having a pilates session at this studio is definitely a perfect time.
Address: Pemecutan, Kec. Denpasar Bar., Kota Denpasar, Bali 80112
Contact: 0812-4637-1906
3. The Canggu Studio
As one of the best gyms in Bali, The Canggu Studio also provides pilates sessions apart from their specialized yoga, boxing and Muay Thai. One of the best things about pilates at this studio is they are coming at affordable prices, and even offered some discounts, but they classes remain amazing. Such a win-win solution, right?
Address: Jl. Nelayan No.32, Canggu, Kec. Kuta Utara, Kabupaten Badung, Bali
Contact: 0819-9957-0612
4. Ubud Pilates
Located in the midst of lush green rice paddies, Ubud Pilates offer you a relaxing pilates session. At this studio, you will be taught by certified instructors and be able to experience a marvelous pilates session. Ubud Pilates offers many services, from consultation, fundamentals, group classes, semi-private as well as private classes. All come at different prices but totally worth the money!
Address: Jl. Cemp. Putih Jl. Banjar Penestanan Kaja No.13, Sayan, Kecamatan Ubud, Kabupaten Gianyar, Bali 80571
Contact: 0813-5334-9900
5. Umalas Pilates Studio Bali
Another option of quiet and peaceful pilates studio, it is called Umalas Pilates Studio which is located in the famous Kuta area. This lovely little studio has beautiful tropical greenery surroundings which create a perfect ambience for a meditative and core-strengthening workout.
Umala Pilates Studio provides you an intimate pilates session as their class options are mostly coming in small numbers of participants, thus you will get more individual attention and be able to learn more effectively. It is open for all age groups and will eagerly help overcome all your muscle problems.
Address: Jl. Umalas Klecung No.33/I, Kerobokan Kelod, Kec. Kuta Utara, Kabupaten Badung, Bali 80361
Contact: 0815-1918-0630
6. The Art of Body Studio Pilates
The Art of Body Studio has a lovely studio that provides a variety of pilates classes for beginner to advanced sessions using the best equipment. This studio also caters for injury rehabilitation and pregnancy pilates sessions.
Aiming to give you a holistic pilates experience that will not only train your body but also your mind and your soul, this studio offers professional initial consultations, private pilates, couple pilates, semi-private pilates, group mat pilates, and 50/50 customized training.
Address: No.22xx, Jl. Mertanadi, Kerobokan Kelod, Kec. Kuta Utara, Kabupaten Badung, Bali 80361
Contact: 0878-3911-2400
7. SAIA Pilates Renon
Relaxing during a pilates session with a beautiful view sounds amazing, right? You definitely can get it with SAIA Pilates which is located in the Denpasar area. This studio offers one-on-one packages for single sessions to 24 sessions. What makes SAIA even better is they often throw a trivial quiz on their Instagram account and propose a free pilates session for the winner.
Address: Jl. Tukad Gangga No.8, Panjer, Kec. Denpasar Bar., Kota Denpasar, Bali 80234
Contact: 0812-3933-3842
8. Royal Pilates Bali
Royal Pilates Bali is a studio that is completed by best equipment such as the Long Spine on Reformer Machine which has light springs, making it harder to lift your body. Their pilates session also comes in various options to help you get rid of muscle problems. Other than pilates, this studio also offers ballet classes.
Address: Jl. Tantular Bar. No.41, Dangin Puri Klod, Kec. Denpasar Timur., Kota Denpasar, Bali 80234
9. Movement Matters Bali Pilates
Movement Matters Bali Pilates can be found in the Ubud area or Seminyak area. This studio offers pilates session which uses the new Gyrotonic method, where using movement sequences performed on hand-crafted pieces of equipment, in conjunction with breath work, to create balance, efficiency, strength and flexibility whilst allowing the joints to move through a natural range of motion without jarring or compression.
Address: No.5, Banjar Nyuh Kuning, Jalan Nyuh Bulan, MAS, Kabupaten Gianyar, Bali 80571
Contact: 0822-6608-6611
10. COMO Shambhala Estate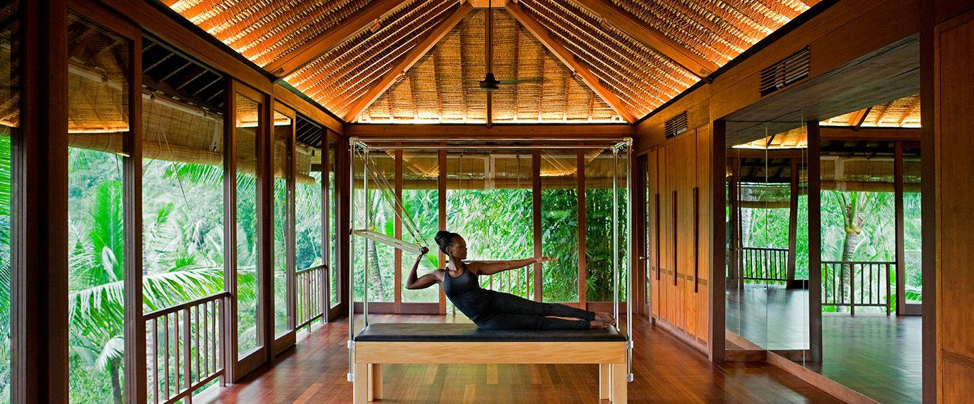 COMO Shambhala Estate is a Bali health spa retreat which also offers pilates sessions in their modern and stylish studio. They use high quality and advanced equipment such as Reformer Machine, Cadillac and Wunda Chair to bring you the best experience of pilates. Surrounded by rice paddies and rural landscape, workouts here won't be too exhausting and can be done in pleasant time.
Address: COMO Shambhala Estate, Banjar Begawan, Desa, Melinggih Kelod, Payangan, Kabupaten Gianyar, Bali 80571
Contact: (0361) 978888
And there you go! That is all for our recommendations of the best pilates studio in Bali to help you choose the best one, and get the finest pilates experience.
Read also: 10 Best Family Destinations In Bali For A Fun Family Vacation
---
Want to explore more rental options in Bali before the next trip there? Flokq has several listings for a more affordable option from their offers. Head up to Flokq to find out more!
CLICK HERE TO EXPLORE RENTAL OPTIONS IN BALI