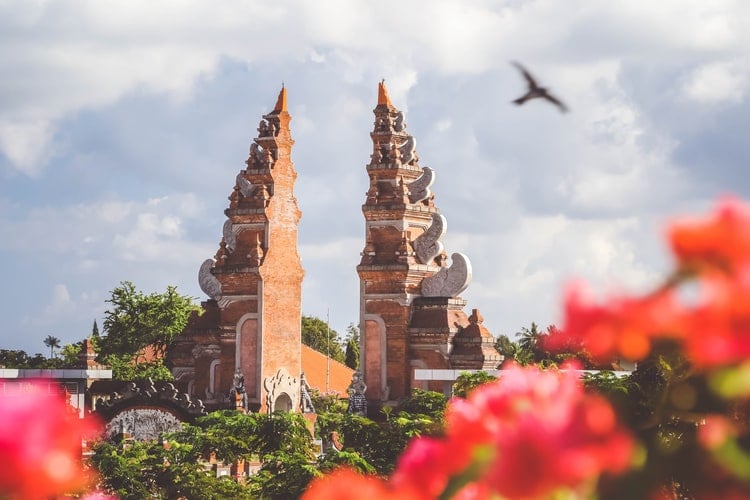 Bali
7 Must-Follow Rules (and Whys) When Visiting Temples in Bali
Bali as a world tourist destination has a variety of beautiful charms. In addition to its well-known nature and culture, Bali also has a lot of beautiful and extraordinary temples. Thus, Bali is also named Pulau Seribu Pura (Island with Thousand Temples). Not only because of the beauty of the architecture, but also the serenity and peace that can be felt while in the temple.
However, the temple is still a place of worship like any other, we must still respect and follow the rules that apply in the temple and the area around it. Surely you don't want to miss the opportunity to visit Balinese temples. And here are rules you should pay attention to if you want to visit temples in Bali.
7 Common Rules in Bali Temple
1. Dress Properly
Many temples are opened for local and international tourists to visit. Even though it is permissible for tourists, you must still dress properly. For tourists, at least use a kemben (cloth to cover the waist to the ankles) and a scarf to tie the waist. If you are a male, you can also wear udeng (headgear in Balinese traditional clothes) to be more polite.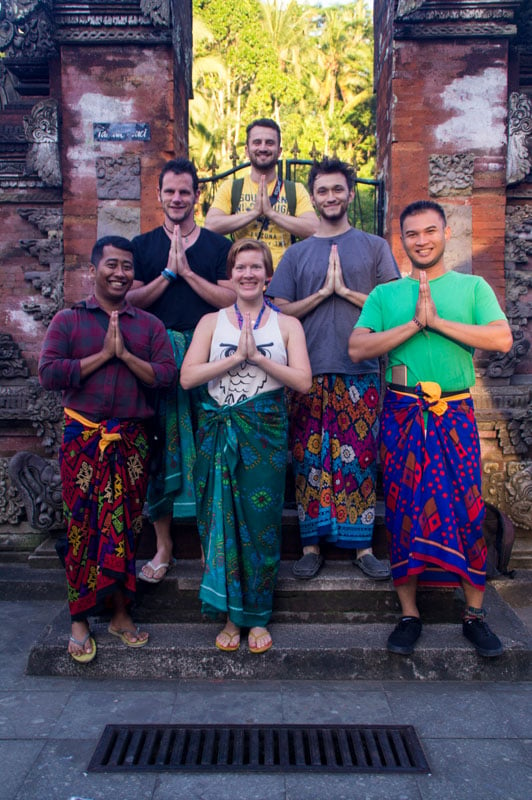 Make sure you wear the kemben and scarf properly, don't think of this as just a formality. If you don't know how to wear those, you can ask for help from a Balinese guide, or someone who rents cloth and scarves around the temple attractions.
2. Physically and Mentally 'Clean'
Like entering other places of worship, even if you are a tourist, you still have to be clean physically and mentally when you enter the temple. In that sense, physically clean means that you have bathed and dressed neatly.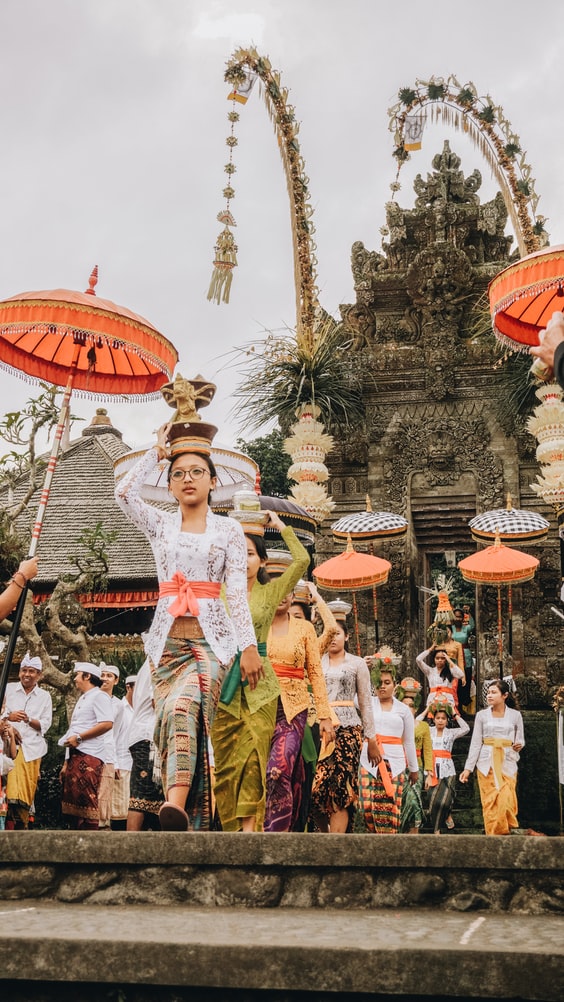 Meanwhile, mentally clean, that is, you have to enter the temple with good intentions, clear thoughts, and have no desire to do negative things.
3. Behave
Tourists must also be able to maintain their attitude while inside the temple and the area around it. Don't say harsh words, curse, make trouble, especially drunk. If you're drunk, just don't enter the temple, or even just don't go near the temple.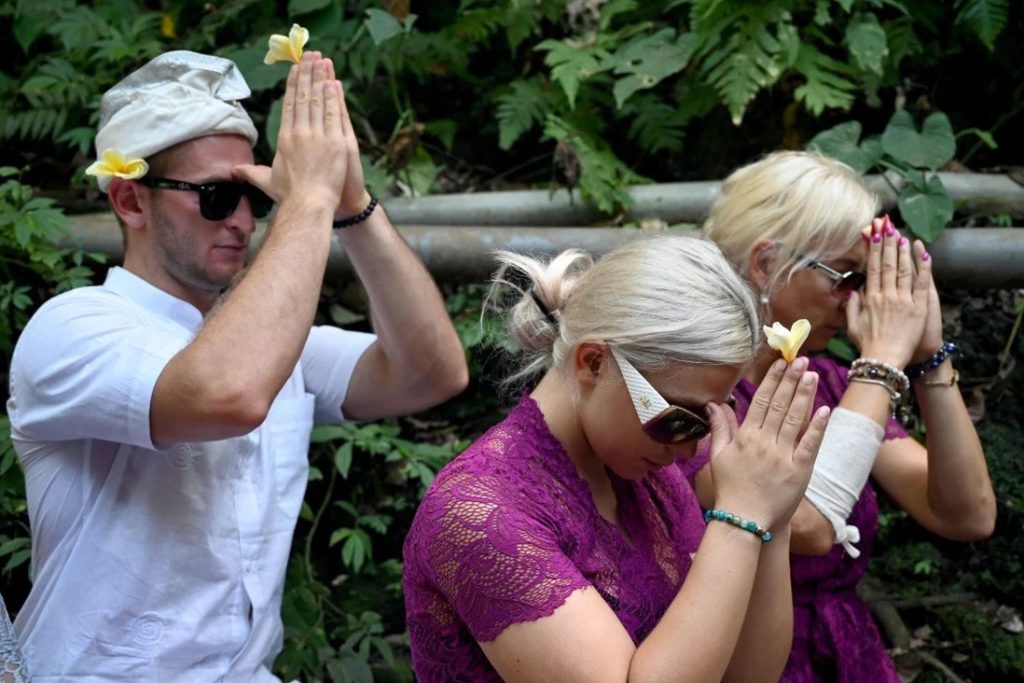 In addition, it is prohibited to engage in inappropriate activities in places of worship such as making out. Don't fight either. Remember, a temple is a place where Balinese pray, so you need to respect them and the temple.
4. Don't 'Harass' the Temple
This part is the most important. You should equip yourself with some information related to the temple you want to visit. Tourists must respect the sanctity of buildings that are considered sacred by Balinese. So far, there have been several cases of tourists carelessly climbing sacred buildings in temples.
This falls under the category of temple harassment. If so, the ceremony must be carried out as an act of apology for the mistake of the tourist.
5. Menstruating = Don't Enter
Women who are menstruating are considered 'dirty'. In the custom of entering the temple, no blood should come out, let alone dripping on the temple. Except for the blood from animals that are made into sacred offerings. Moreover, it has been previously explained that we must be physically and mentally clean when entering a temple.
Apart from menstruation, women who have just given birth, including babies who have not performed the three monthly ceremonies are also not allowed to enter the temple. Likewise, people who are grieving because of the death of their family are not allowed to enter the temple for a certain period of time.
6. Use Your Right Hand When Giving and Receiving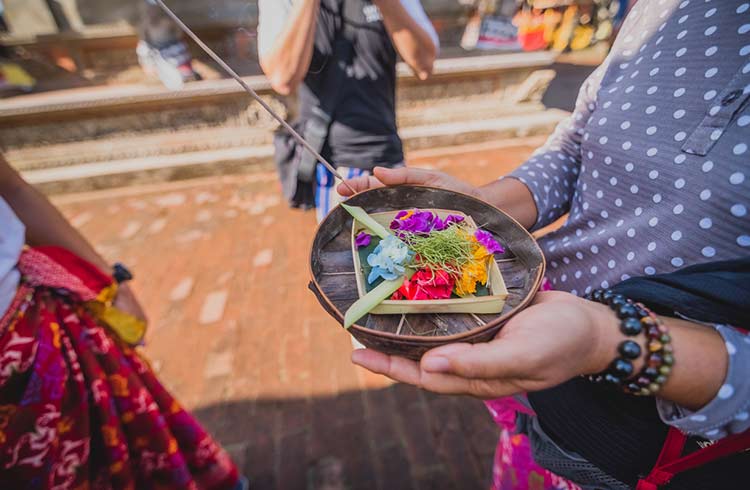 In Indonesia, Bali included, using your left hand when passing something to somebody (for example, money) is generally considered disrespectful. It is preferred that you use your right hand or, even better, both hands. It sounds easy enough, but this is a simple gesture many Westerners forget. Indonesians are very aware of this custom and will notice – and appreciate – if you abide by it.
7. Be Careful What You Step
As you walk down the Balinese streets you'll notice tiny fragrant parcels made from palm leaves everywhere, those are called sajen. The streets will smell of them, especially in the morning.

Sajen are gifts designed to appease the Gods and are often adorned with flowers and incense. Sajen are normally placed in front of doorways and often directly on the pavement. Be careful where you tread: there's nothing more disrespectful than stepping on something meant for the Gods.
4 Messages From Balinese Elders
In order to understand more why there are such strict rules when you want to visit temples in Bali, here are some wise messages from Balinese elders that you should know.
These wise messages are the way our ancestors taught how humans live their lives. There are at least four memorable messages from Balinese elders. Here are four of these wise messages:
1. "Eda ngaden awak bisa, depang anake ngadanin"
This message means "don't feel like you are the best, let other people judge you."
In essence, every human being must be able to control himself. Do not be arrogant. Someone more intelligent, even powerful, should be wiser in behaving. Hence people need to behave especially when in a temple.
2. "Tong ngelah karang sawah, karang awake tandurin"
This message means that if you don't have rice fields, then it is the land within (the soul) that must be planted.
Through this message, humans are invited to look deep within themselves. We should cultivate ourselves with knowledge, seeds of good qualities, live a simple and modest life.
So, don't plant seeds of hatred in yourself, Flokqers! Also, this is one the whys you need to be mentally "clean" when visiting a temple.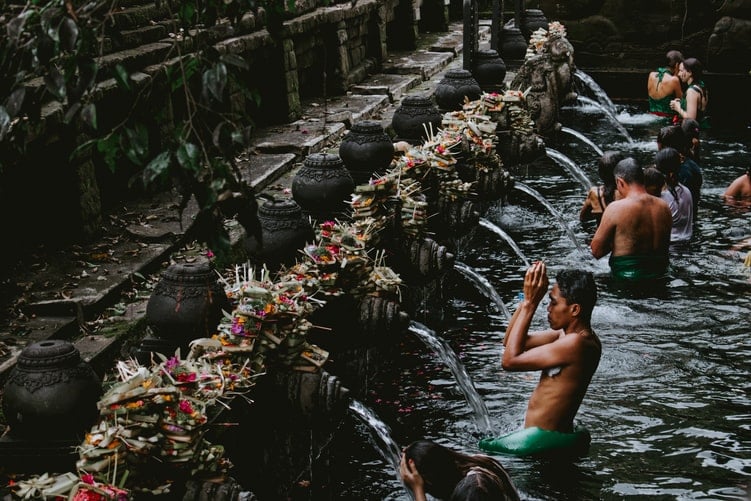 3. "Raket sekadi sampat lidi"
This message means sticky like a broomstick. This message emphasizes that in unity there is strength.
Don't hesitate to ask for help, especially from locals who know Bali very well than any tourist. Everybody needs everybody, so don't forget to also pay respect to others around you.
4. "Sagilik Saguluk, Salunglung Sabayantaka, Paras Paros Sarpanaya, Saling Asah Asih Asuh"
This term is very often heard in the conversation of the Balinese people. Not only at the coffee shop, but also in the speeches of the regional heads. The message is a Balinese way of life that emphasizes togetherness and unity.
This message means to unite, respect other people's opinions, decide something by deliberation, consensus, remind each other, love, and help.
Similar to "Raket sekadi sampat lidi", unity and togetherness are the strengths to deal with the ups and downs of life. This message can start to be applied from a small environment such as a household, as well as in a larger environment such as a village, or even a city, country, and the world.
On the other hand, it can also be applied to strengthen togetherness concerning state ideology, faith, or religion.
---
A temple is a holy place to perform worship and is considered a sacred place. Therefore, tourists who come to visit Balinese temples must always obey and respect all existing customs and rules.
Hopefully from here, you know and understand more about the rules when entering temples in Bali. Always have respect for the locals and their culture, or as they say – when in Bali, do as the Balinese do! See you in Bali, Flokqers!
Ready for your temple-trip? Visit these 30 beautiful temples in Bali!