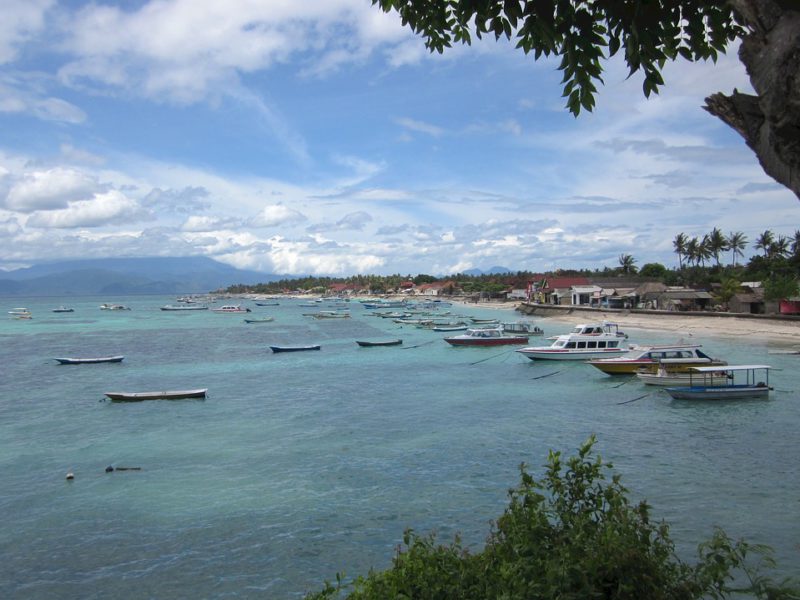 If you are visiting or staying long term in Bali, your experience will not be complete without going to nearby Islands. For one, there are Nusa Lembongan and Nusa Ceningan, two small islands compared to Bali that have lots of activities for you to engage in. Now, we move on a bit to the east and see an island that is comparatively similar inside. That island is Lombok. If you like new places and experiences, and we bet you do, you should try visiting this amazing island. In today's article, Flokq will be focusing on alternative transportation methods from Bali to Lombok. 
Things to Bring Before going from Bali to Lombok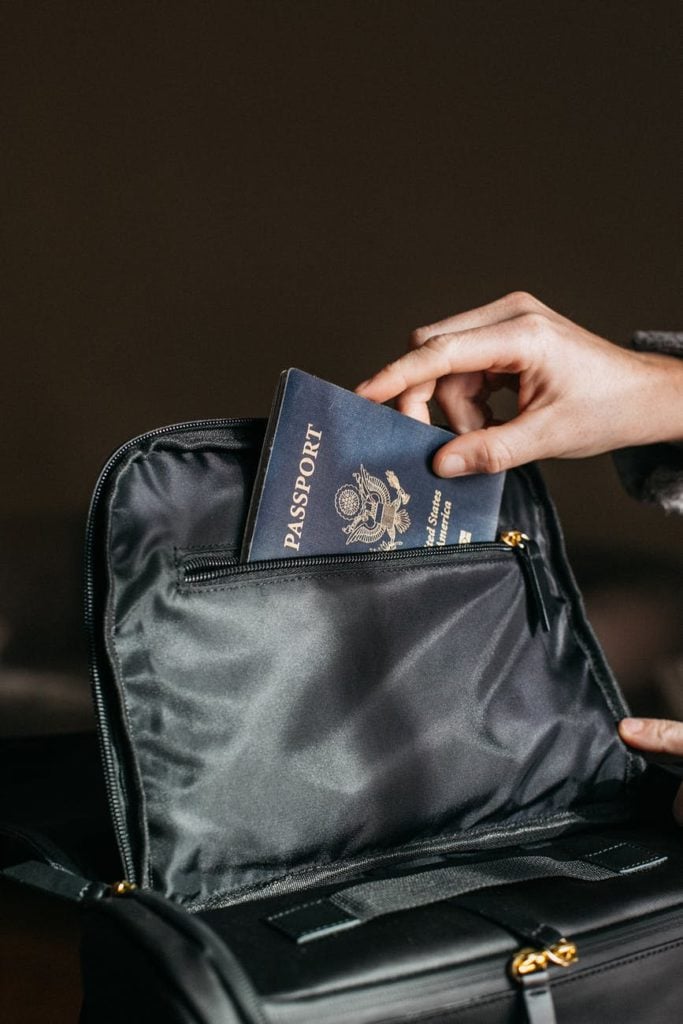 Before we talk about what to use when going from Bali to Lombok, let's see what we need to prepare.

1. Passports and IDs
For one, Passports and IDs are a no-brainer, especially if you are an expat. Not only they will help you when you want to ride an airplane when going to Lombok, they will also prove handy in emergency situations. So we really recommend not leaving your passports and IDs before going to Lombok. 
2. Seasickness Medications
Secondly, you will probably need seasickness medications. In Lombok, the main way to get around between the Islands is by boat. Some routes like Gili Islands to Lombok or Lombok to Komodo Islands can only be traversed by boat. It might be a short boat ride, but it might be enough to make you feel dizzy. If you're easily sick, then bringing seasickness medications might help you while travelling in Lombok.
3. International Driver's License
In Lombok, there are a lot of car rentals from which you can rent a car from. With a car, going around Lombok will be more convenient. If you can drive, it's best to test for an international driver's license before going to Bali or Lombok. We highly recommend to refrain from driving a car without an international driver's license, as it will make you much more susceptible to legal hurdles. 
Now, let's see the different kinds of transportations from Bali to Lombok and their pros and cons!
1. Ferries

The first option that you can go to from Bali to Lombok is ferries. These big boats are very much affordable, but they are also uncomfortable depending on how many people are going with you. Ferry services are available for a few ports in the eastside shoreline facing Lombok. You can flexibly book your ticket online or go there by yourself (don't expect them to always have a room for you, though. You might have to go the next day). Another advantage that ferries do have is the ability to carry transports. However, tickets for vehicles can be comparatively expensive compared to a simple ride.
Ferry Cost:
Motorcycle (IDR 150k – IDR 300k)
Sedan or multipurpose vehicle (IDR 700k -900k)
Ferries usually operate 24 hours with one arriving every hour. It takes 4-5 hours for a ferry from Bali to Lombok. The four ports you can access Lombok from are Amed, Padang Bai, Sanur, and Serangan, with Amed located at the far northeast side of Bali and Serangan and Sanur being located somewhere nearer to the usual places that you would go to in Bali. The four ports that will be your destinations are Lembar, Bangsal, Teluk Nare/Kode (Nare/Kode Bay), and Sengigi. Out of all the ports, we really recommend Padang Bai because of the relative flexibility in transportation options compared to other ports.
Disadvantage of Travelling by Ferry
Going from Bali to Lombok, ferries might be an option if you are looking for an inexpensive ride that also covers vehicles to the Lombok's ports. However, it can get uncomfortable inside the ferry with many people on board. Not to mention, this is obviously not a good way to go from Bali to Lombok if you fell into sea sickness easily. Also, it's better for you to rent your vehicle in Lombok rather than to bring one from Bali, as rates for cars and motorbikes can be expensive.
Lastly, they are sometimes known for haggling and price jacking if you don't choose the right place to book. We recommend having a guide or a local help you with booking, as some guesthouses or other accommodations do help you with things like this. We also recommend to skip online booking and directly go to the ports yourself if you'd like to try riding a ferry.
2. Fast Boats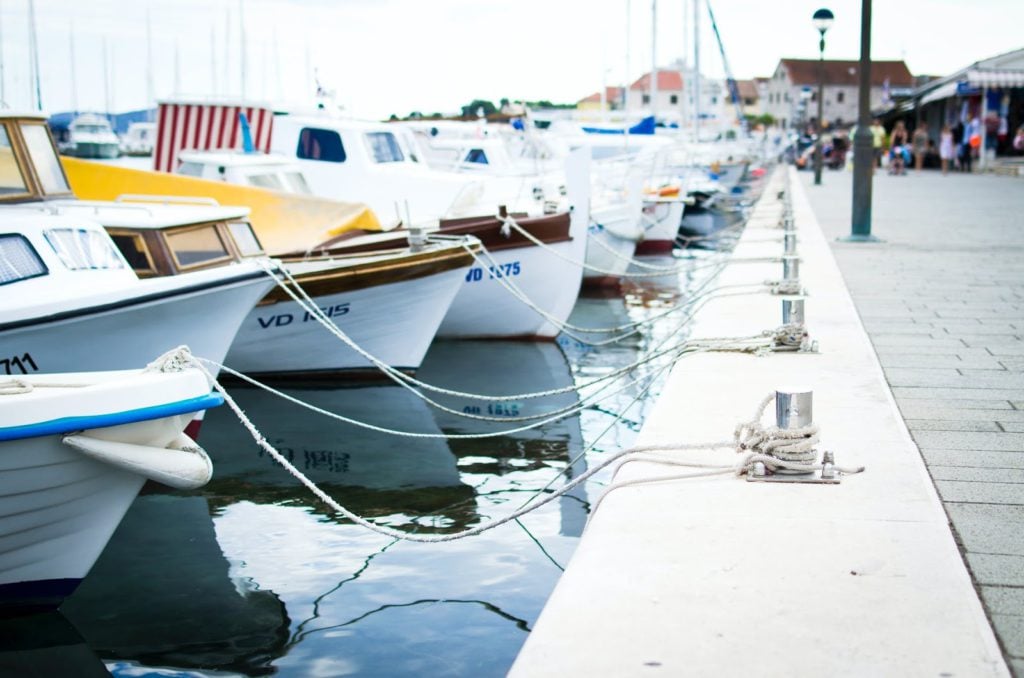 Moving on from Ferries, we have another alternative from Bali to Lombok which are fast boats. These boats are smaller in size but are way more comfortable than ferries. They also allow travelling to other smaller islands, such as the Gili Islands and Nusa Lembongan/Nusa Penida. So if you're not planning to go from Bali to Lombok, maybe you'll be interested in going to the Gili Islands or Nusa Lembongan/Nusa Penida. Either way, fast boats are way more exclusive and leisurely compared to ferries.
Route Options
Route options are also various, with fast boat services being available within the ports of Bali that we mentioned earlier. However, we do recommend Serangan and Sanur ports because of their distance to Denpasar and also their relative time to reach Lombok in comparison to other ports. This also depends on what part of Lombok are you planning to go to. For example, say if you are going to Mount Rinjani. This means it would be preferable for you to arrive in Bangsal port because of its distance to the mountain. This also depends on available mountaineering services near Bangsal or other ports. So, the gist of it is to choose your port carefully based on what you're planning to do there.
Fast Boat Prices
Lastly, let's talk about the price! The price of fast boats from Bali is somewhat expensive, but understandable given the better facilities provided. Prices range from 450k-900k IDR depending on which travel group are you going with. For providers, we recommend Gili bookings and eka jaya. The former has a larger variety of options in regards to routs, but the latter is comparatively cheaper. Enjoy your search!
3. Flights/Planes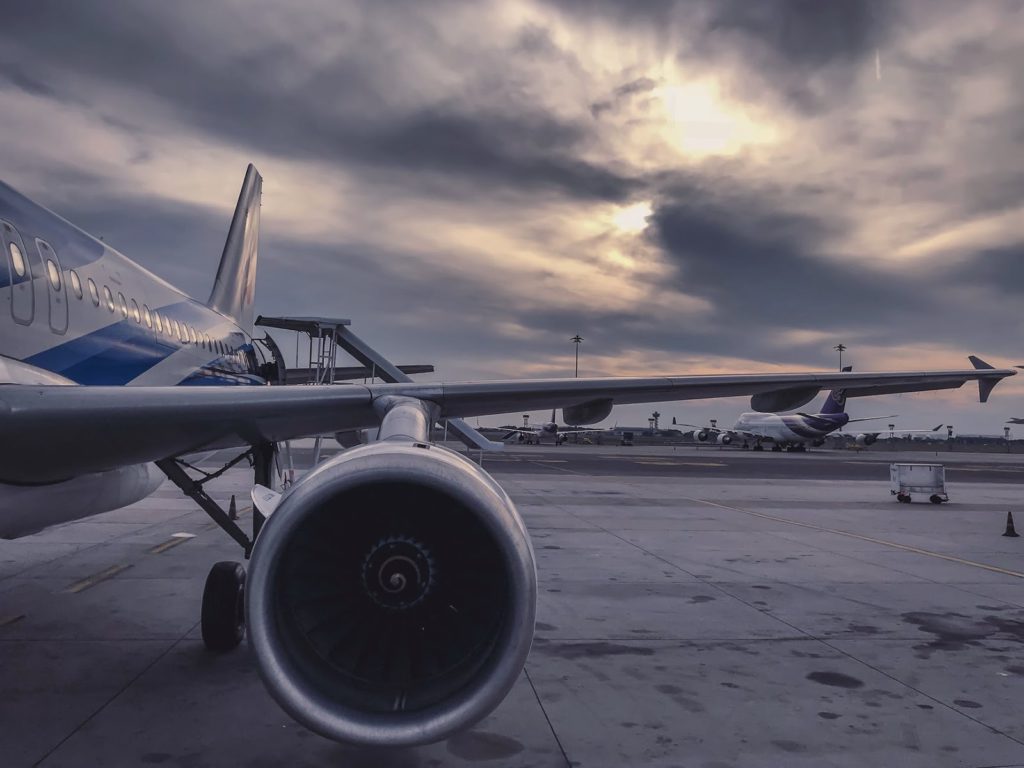 Out of all the options, we have to say that flights are the least risky and time-consuming when it comes to alternative transportations from Bali to Lombok. Prices can range from 300k IDR-600k IDR (although this is COVID-19 prices, so we would expect to see the price increase again in the long term) The three reliable providers of flights from Bali to Lombok are Lion Air, Wings Air (although they are under the same company as Lion), and Citilink (low-cost branch of Garuda Indonesia).
In comparison to each other, Lion air tends to take the cake when it comes to being the most affordable, with Wings air being in the middle and Citilink being the most expensive. Their facilities are more or less the same, yet the different flights offer different packages and bundles for you to enjoy. Lion Air has both economy and business classes, but this is because it's designated to not be a Low-Cost Carrier (LCC). Wings air is Lion Air's LCC branch and is the direct competitor to Citilink and does not have a business class, but both offer flights from Bali to Lombok. Citilink also doesn't have a business class, but they do offer promos such as green premium bundles, from which you can have in-flight meals and the ability to choose seats to your liking.
Read also: 9 Trusted and Credible Places For You to Rent a Car in Bali
And those are some alternative transportation methods from Bali to Lombok! We hope you find it helpful!
---
Want to try a new experience of living in accommodation with Flokq? Flokq offers new comfortable accommodation with the co-living concept that you can rent during your stay.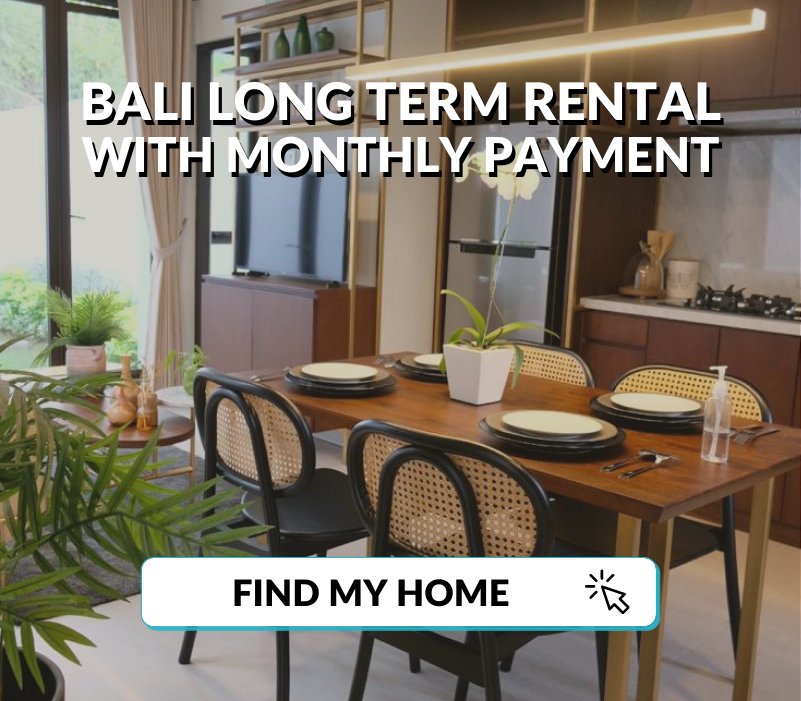 Want to know more? Reach us at +62 813-1490-5690 or click the button down below!
CLICK HERE TO FIND COLIVING BALI OPTIONS