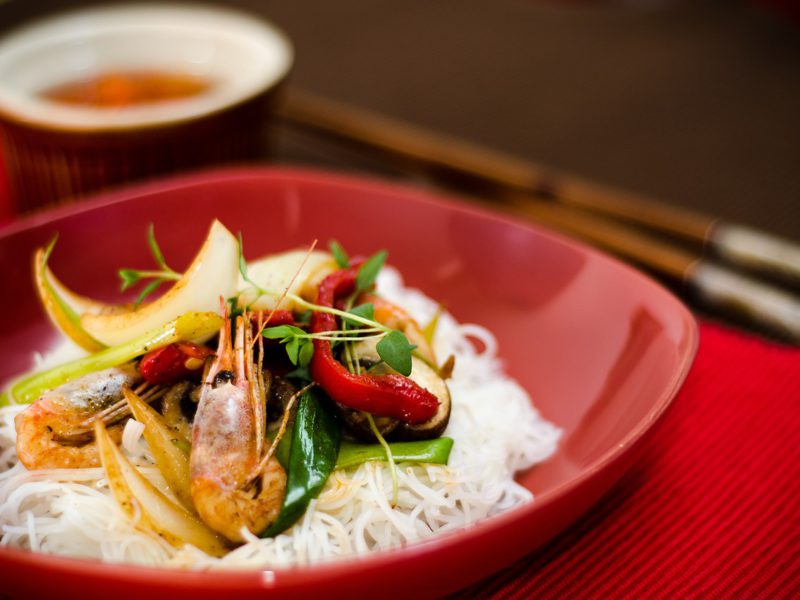 Bali
|
Local Guide
5 Best Restaurants Near Bali Zoo: From Traditional to Western Cuisine!
Bali Zoo is the first zoo in Bali. This iconic zoo opened in 2002. Suitable for family outings, Bali Zoo is home to 350 reptiles, various mammals, birds. The atmosphere itself is very natural, almost as natural as a habitat for forest animals to live. Interestingly, Bali Zoo is a tourist place and a means of education or research for the development of science. Bali Zoo is one of the second largest zoos after Bali Safari and Marine Park. Making it one of the tourist targets for tourist destinations in Bali. The location is on Jalan Raya Singapadu, Batuan, Sukawati, Gianyar. It is pretty close to Ubud tourism sites, and you can schedule a tour with the aim of tourist attractions in the same direction or area.
There are plenty of things to do at Bali Zoo. For example, you can visit the petting zoo or take pictures with animals. After a great adventure in Bali Zoo, you need a way to recharge your energy. One of the things to do is to eat delicious meals! Here we have 5 best restaurants near Bali Zoo.
1. Batubara Wood Fire
Specializing in steak, this is one of the best restaurants near Bali Zoo. Batubara Wood Fire serves wood-fired cuisine with a Mediterranean influence and using traditional methods with carefully selected ingredients. The interior of the restaurant has homey vibes, not too big but not too small. Menus include appetizer, salad, seafood, meat, wine, side dishes, and dessert. The chefs will cook the steak on a grill with coals. Price ranges from IDR 100.000-300.000.
2. Sacred Rice
This restaurant has a boutique-style outdoor serving southeast Asian dishes. The dishes served here use local Indonesian produce with southeast Asian flavors. Sacred Rice adopts Asia's traditional way of eating. Experienced chefs will craft a variety of dishes for your table to enjoy. Ingredients are directly sourced from local farmers. A unique characteristic of Sacred Rice is the limited number of allocated seats in the restaurant for only 26 people. This allows chefs to focus on detail and quality control. You will enjoy cuisine with traditional simple Balinese Bale (bamboo and thatching), capturing traditional Bali with a modern twist.
3. UNAME by Pramana
This is a choice for you with a healthy lifestyle. UNAME Restaurant offers a more nutritious life solution to be able to maintain their healthy diet. The name UNAME (pronounced "You Name") comes from the idea of treating each customer as a Chef who can give a name to the food. Chefs use unique cooking methods with carefully selected ingredients and spices. This place is suitable for a couple seeking an intimate setting while enjoying the natural scenery. It also provides an air-conditioned room with complimentary high-speed internet access, perfect for executives to have a casual meeting. UNAME is only 10 minutes drive from Ubud. The estimated price is IDR 65.000 – 120.000.
4. Kayun Restaurant and Lounge
The meaning of "Kayun" itself is "Heart" in Balinese. The atmosphere and vibes are also warm, with an open-air interior and some outdoor settings surrounded by trees and a traditional Balinese garden. The location of this restaurant is Mas Ubud village. Kayun Restaurant and Lounge serve exceptional cuisine with the finest sustainably sourced, organic, and seasonal ingredients. From a variety of vegetables, seafood to poultries. An interesting part is an organic garden behind the restaurant to grow organic ingredients for cooking. You can visit the organic herb garden and find out more about organic cultivation. The estimated price of this restaurant as one of the best restaurants near Bali Zoo is around IDR 29.000 – 214.000.
5. Hongalia
This noodle restaurant is established in 1950. The location is in Jalan Made Bee, Ubud, Bali. A restaurant specializing in homemade noodles, it provides culinary delights to customers. The food here doesn't contain MSG, coloring, borax, preservatives. It is ensured that the food is always fresh every day. Menus include Chicken Noodles charsiu, rice kwetiau, fried vermicelli, dim sum, gyoza, dumplings all with delicious noodles, and a flood of toppings. The food recipes have been passed down for generations to guarantee excellent taste. The place is cozy for hangouts with friendly staffs.
So, that was the list of the best restaurants near Bali Zoo. You can have a great day by visiting Bali Zoo and eat at one of the restaurants mentioned above with your family and friends.