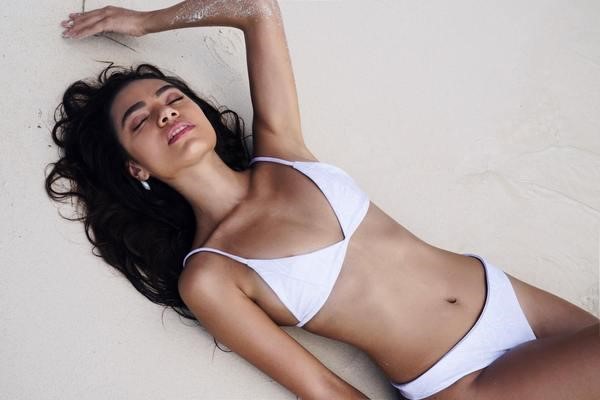 Bali
The 11 Most Famous Places for You to Buy Bikini in Bali
Do you have any plans to spend your short or long holiday in Bali? If so, then you come to the right page. When you spend your holiday in Bali, go to the beach or beach club must be the first plan that comes up to your mind. The perfect suit for you to enjoy the summer holiday in Bali is to wearing swimwear or a bikini and you can chill for a day. You don't have to bring along your bikini to Bali because from now on, Bali has provided a lot of shopping centers for you to shop and most of them are having customers from another big country. These are our recommendations for you to shop the cute and classy bikini in Bali:
1. 69Slam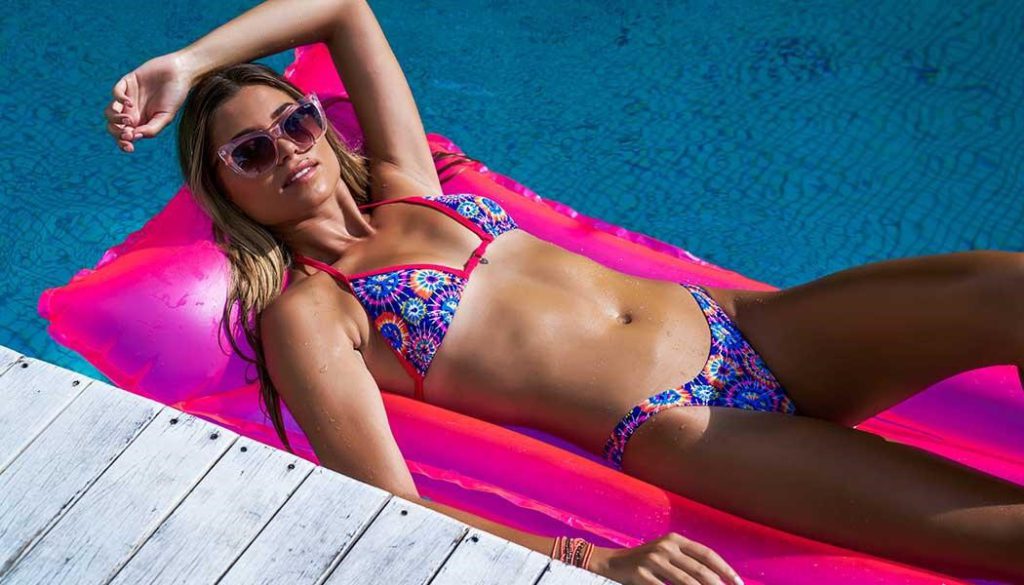 The first stop for you is 69slam. It is well-known and worth to buy bikini there because they always provide you a good quality of bikinis or swimwear in Bali. 69slam was built in 2006 and they have few offline stores in all around Bali.
The characteristics of 69slam in all of their bikinis are colorful prints and also bold because they combined the art, design, and color in a bikini. This is the perfect one because you'll be the center of people's attention.
Address: Jl. Sunset Road No.123, Seminyak, Kuta, Kabupaten Badung, Bali 80361
Opening hours: 9AM – 10PM
Contact: 0819-3438-4939
2. Cantik Swimwear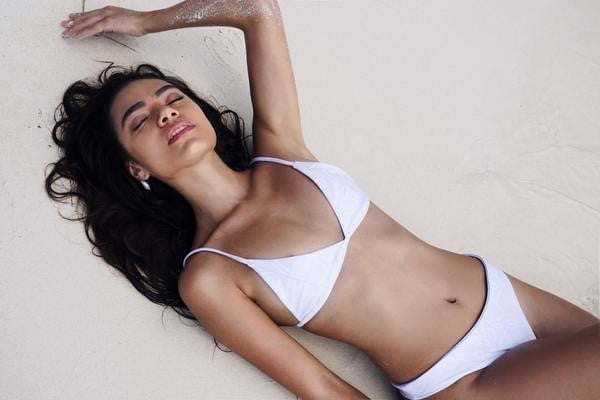 The next bikini shop in Bali that you should take a look is Cantik Swimwear. Based on Indonesian, cantik means beautiful.
Cantik is working out with the designer named Catherine Heenan since 2013 and it started to get the Australian customers first. Day by day, it was found out that people actually loves the classic vintage style that Cantik's working on. Another signature of Cantik's itself is they have minimal coverage to features female body and it will makes your body looks sexier.
Contact: www.cantikswimwear.com
3. Salty Swimwear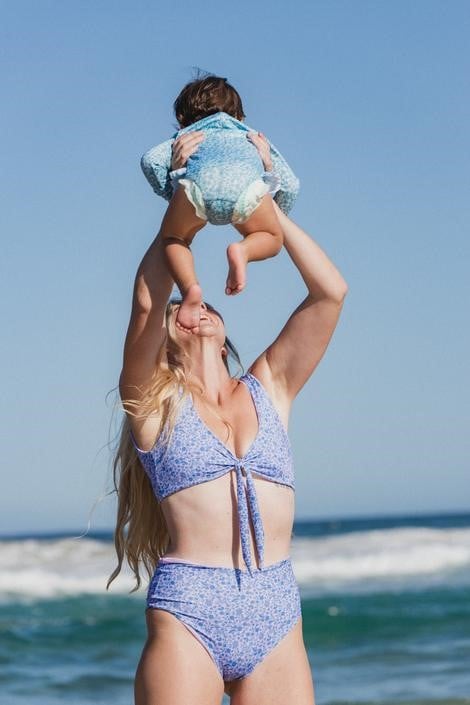 The next stop for the top bikini store in Bali is Salty Swimwear, which has started since 2014. Salty is using only from recyclable fabric such as recycled plastic bottles and they turned it into the most soft fiber that you can feel. Beside that, Salty also known as the vibrant and fun prints with every season in a year and they provide the bikini collections for kids and adults.
Address: Available online only
Contact: saltyswimwear@outlook.com
4. Gooseberry Intimates Seaside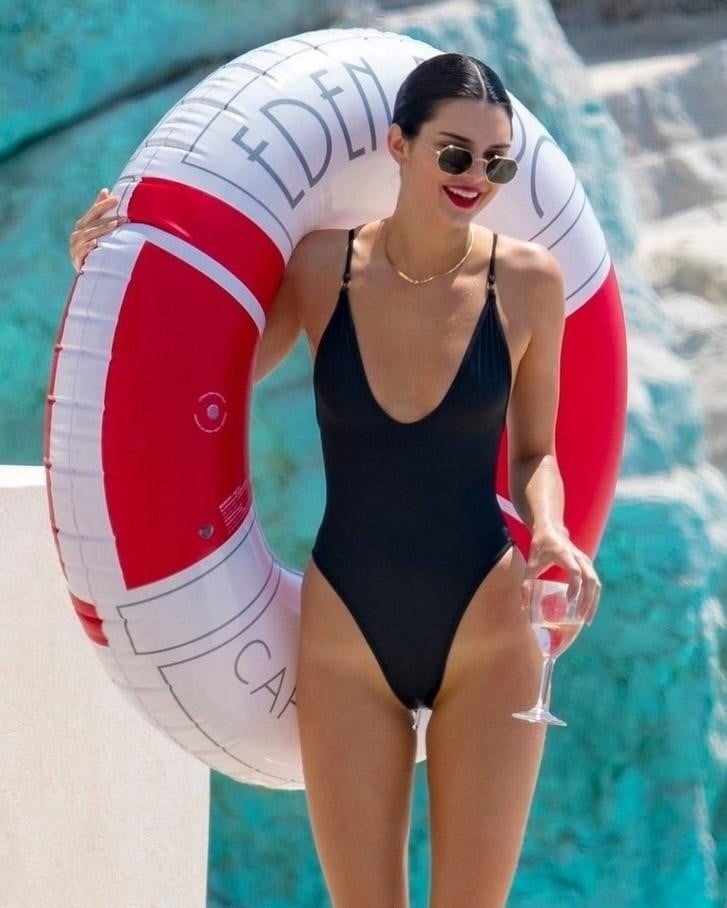 Gooseberry is a French lingerie label for you with a lot of options that you can choose. Gooseberry was built in 2012 and loved by many customers. The signature of Gooseberry is the chic style with soft laces and delicate lines makes you look effortlessly sexy and pretty at the same time.
Address: No. Kuta Utara, Jl. Kayu Aya No.117, Seminyak, Kuta, Badung Regency, Bali 80361
Opening hours: 10AM – 6PM
Contact: (0361) 736693
5. Thaikila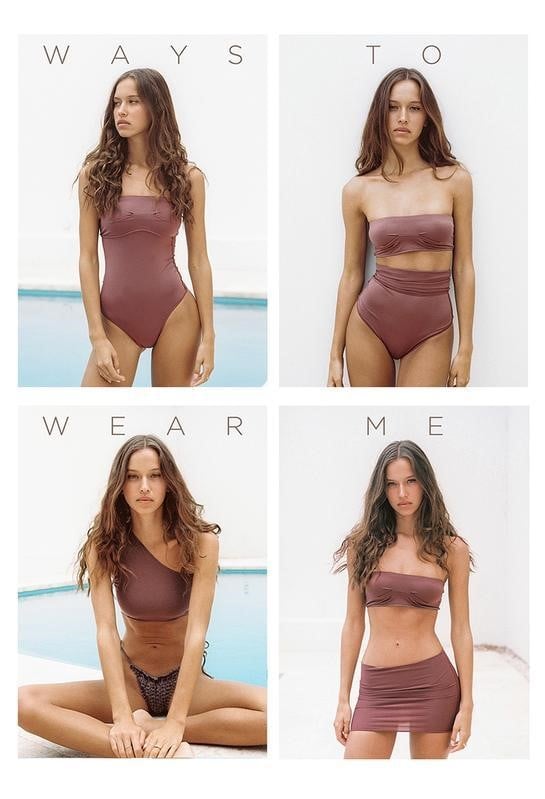 Thaikila was started in 1989 and based in Paris, but they expanded the business in 2002 to the Island of the Gods, Bali. All the materials are made from the recycled plastic bottles and turn out to be luscious fabric like ultra soft and stretchy vegan faux suede that people love.
Thaikila designs and creates clothes such as Bikini in Bali and made by local hand craftsmanship. Thaikila's collections are various with Brazillian inspired cuts to modest one pieces with the exact shapes and sizes for every woman.
Address: Jl. Sawira No.1, Kerobokan, Kec. Kuta Utara, Kabupaten Badung, Bali 80361
Opening hours: 8AM – 12AM (only open on Monday and Thursday)
Contact: (0361) 8445956
6. Seafolly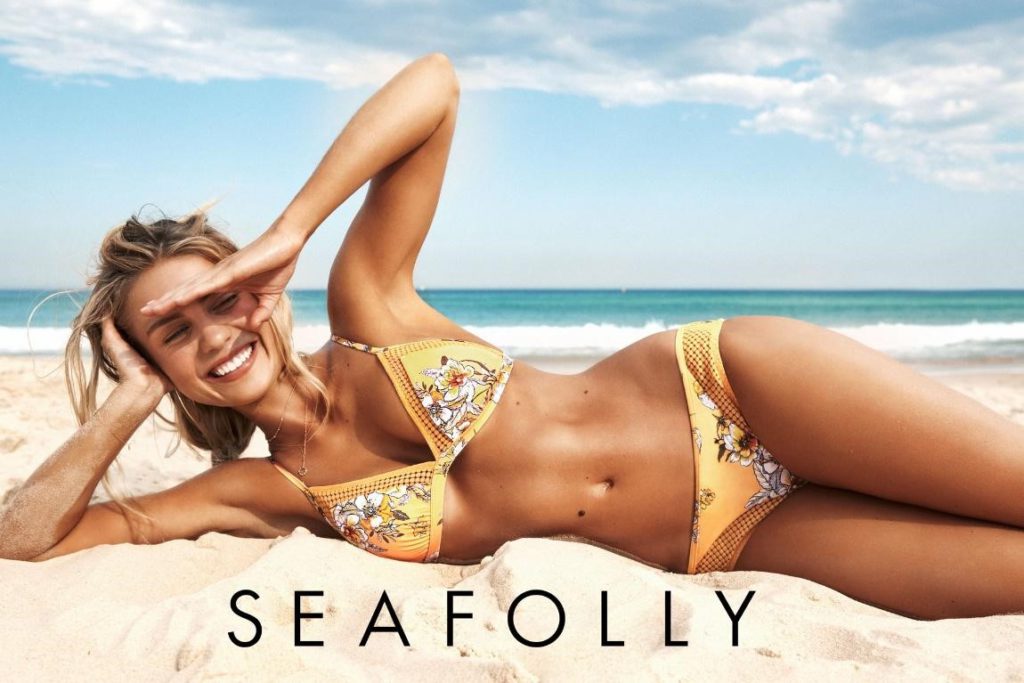 Seafolly was built in 1975 and based in Sydney, Australia. They have a collection of clothes, swimwear, beachwear that suits everyone's shapes and sizes. The signatures of Seafolly are bold statement prints, contrasting textures, and beautiful lines in it.
Address: Jl.Pantai Kuta, Beachwalk Mall lt 2, Kuta, Kabupaten Badung, Bali 80361
Opening hours: 10AM – 10PM
Contact: (0361) 815407
7. Olenka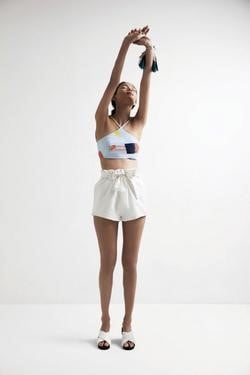 Olenka was born in 2011 and based in Bali. Olenka is Indonesian local brand to design and offer you high quality swimwear as part of its collections. Also, Olenka is giving you a modern well-rounded wardrobe, one that exudes effortless elegance, and each attention to detail.
Address: Jl. Kayu Aya, Seminyak, Kuta, Kabupaten Badung, Bali 80361
Opening hours: 9AM – 9PM
Contact: 0819-9488-8881
8. Mrs Sippy Bazaar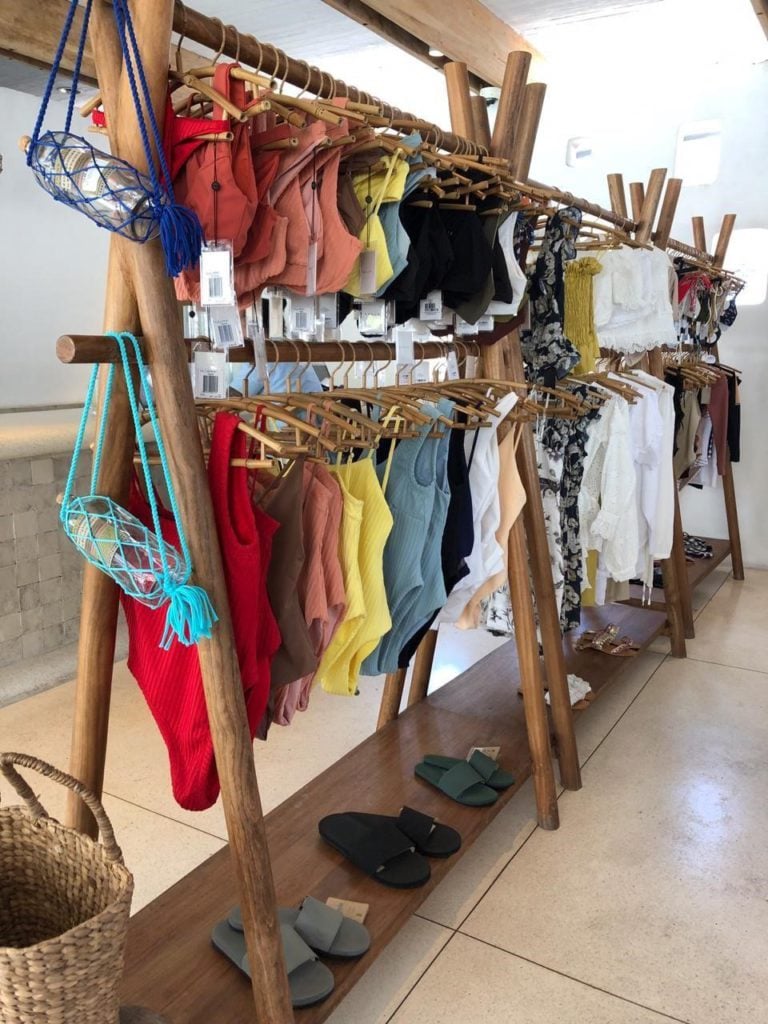 Located exactly in the Mrs Sippy beach club, Mrs Soppy Bazaar is one of the famous places for you to buy a bikini in Bali. They provide bikinis with a large selection of famous high-end luxury brands and they are also environmentally conscious. You can pick for the easy to wear linens with a touch of femininity in your bikini on Mrs Sippy Bazaar, and you're ready to go.
Address: Jl. Taman Ganesha, Gang Gagak 8 Kerobokan Kelod Kuta Utara Kerobokan Kelod, Seminyak, Kec. Kuta Utara, Kabupaten Badung, Bali 80361
Opening hours: Thursday and Friday on 12AM – 9PM, Saturday and Sunday on 10AM – 9PM
Contact: 0811-3960-3196
9. Niconico Mare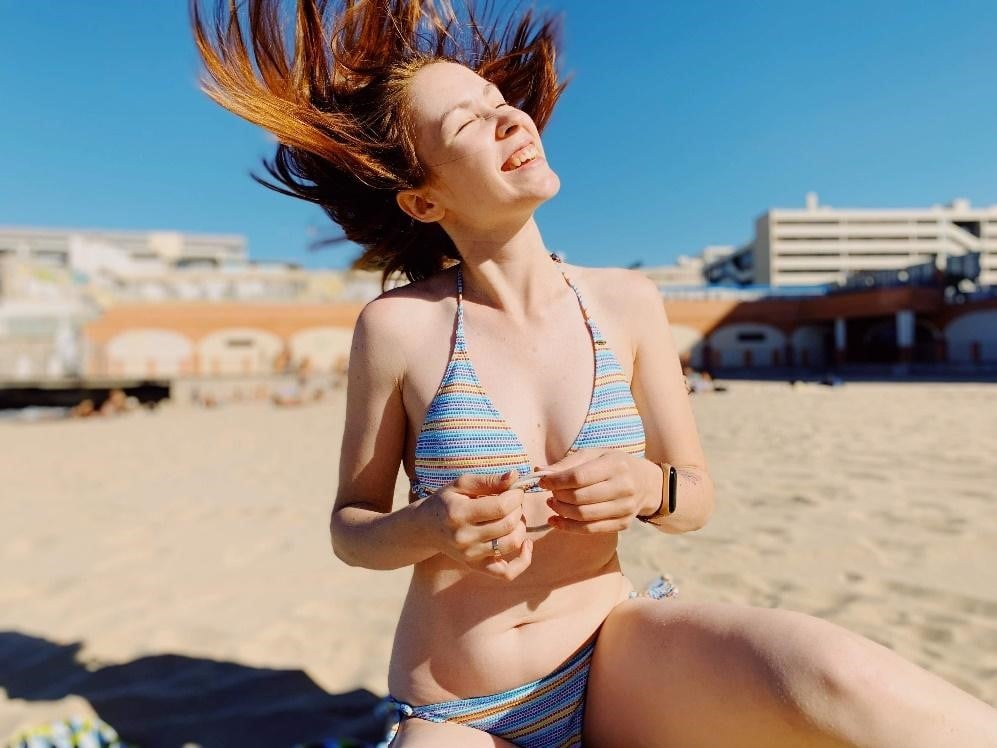 Niconico is a local swimwear brand since 2004 in Seminyak. In 2020, they will expand their business and have an offline store in Dharmawangsa, Jakarta. Niconico has a strong brand identity with a perfect color that fits every woman, even more so for their Bikini for people to wear in Bali.
Address: Jl. Raya Seminyak No.13, Seminyak, Kuta, Kabupaten Badung, Bali 80361
Opening hours: 8AM – 10PM
Contact: (0361) 730805
10. Wanderlust Swim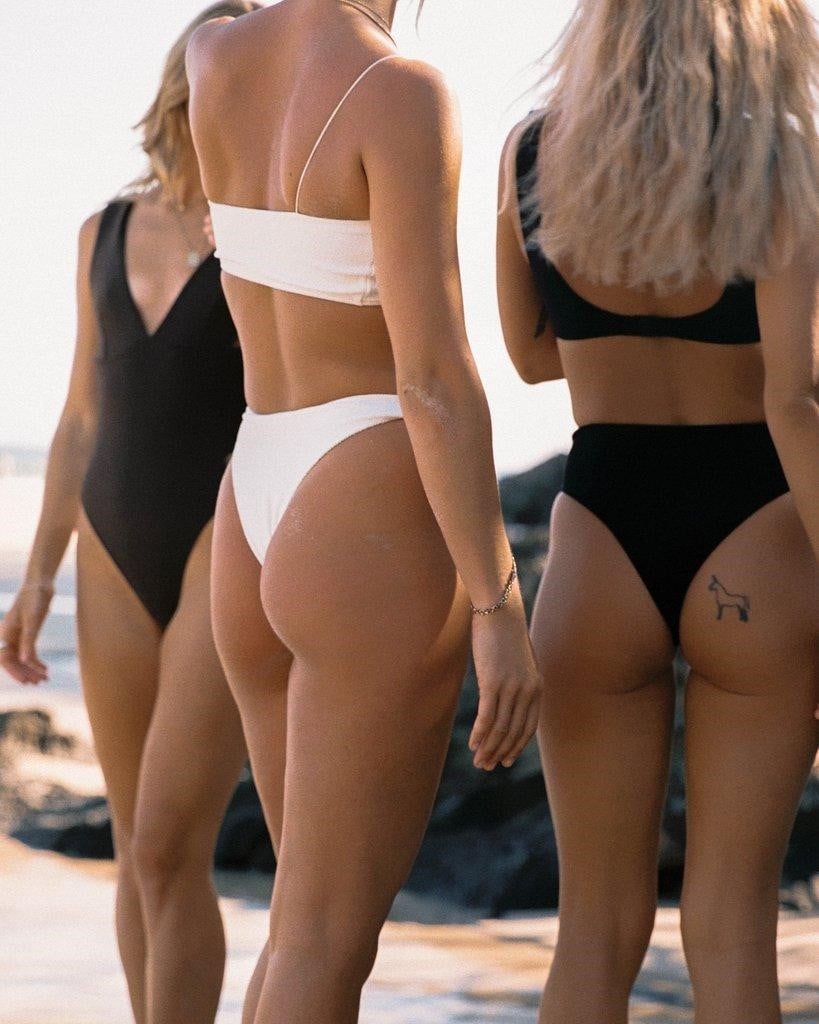 Wanderlust is having more than one offline Bikini store in Bali. The variety of bikini that they offer is quite unique because their designs are inspired by exotic summer spent abroad. Beside their brand, they also provide some other bikini brands on their offline store.
Address: Pantai Batu Bolong St No.76, Canggu, North Kuta, Badung Regency, Bali 80351
Opening hours: 9AM – 9PM
Contact: 0857-9239-5717
11. Beequeenies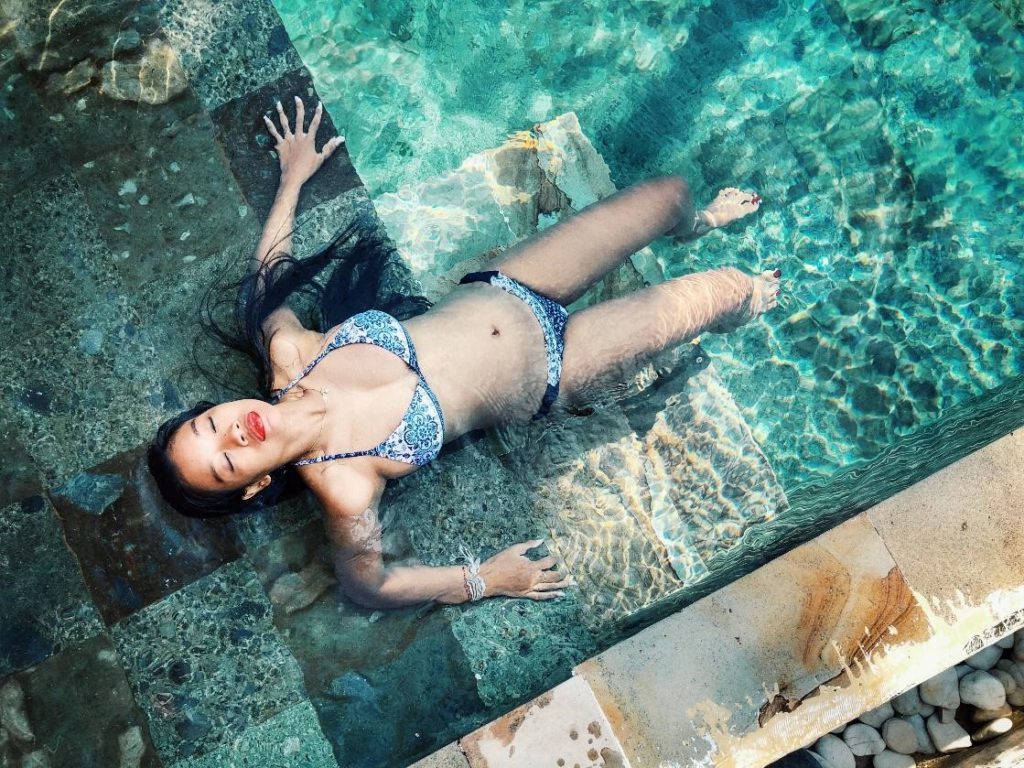 Last but not least, Beequeenies Bali. You can find both a sassy and classy bikini look in here with their limited stocks. Beequeenies provide you a creative and unique bikini design that is locally crafted in Bali to match with all of the body types and shapes. Beside that, they also use the unique colors and good materials for their bikini brand.
Address: Puri Shahana Satya Jl Nyuh Gading No 4, Tibubeneng Canggu Badung, Kuta, Tibubeneng, Kec. Kuta Utara, Kabupaten Badung, Bali 80361
Opening hours: Open 24 hours
Contact: 0831-1994-7994
That's all! Those are the shopping stores for you to buy a bikini for your summer holiday on the beach. Have you ever visited one of them or do you have any plans to visit one of them? Which brand that makes you want to buy the most?
Want to explore more rental options in Bali before the next trip there? Flokq has several listings for a more affordable option from their offers. Head up to Flokq to find out more!
CLICK HERE TO EXPLORE RENTAL OPTIONS IN BALI