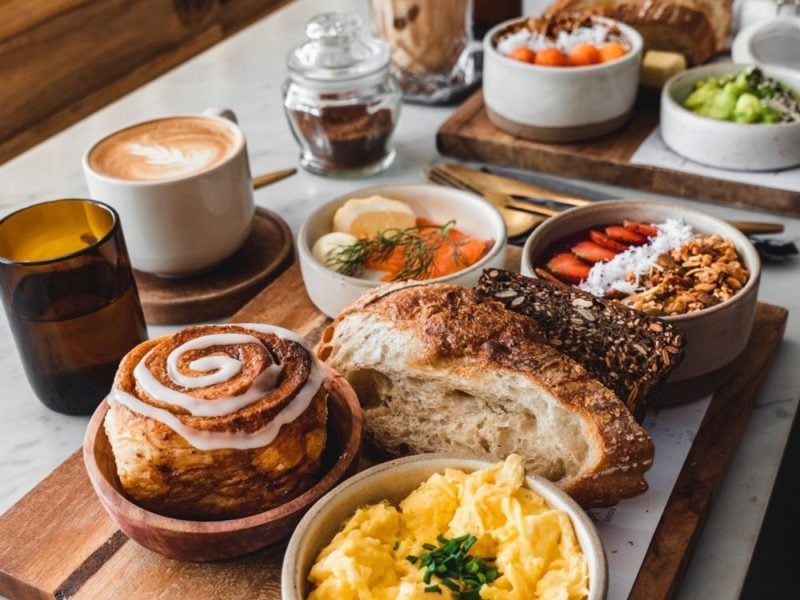 Bali
|
Local Guide
17 Best Places To Have Brunch In Bali: Our Recommendation
Brunch is honestly the new fine in Bali, as there are many restaurants offering brunch with costs rivaling the best fine dining restaurants around. But this doesn't mean all brunch experiences have to be expensive in Bali, as there are much affordable yet still delectable options around. Here are 17 best places to have brunch in Bali. Some of them are friendly to your pocket, and others offer a special and unforgettable experience!
Read also: 5 Most Romantic Seaside Restaurants in Bali

1. Stones Kitchen Legian @ The Stones Hotel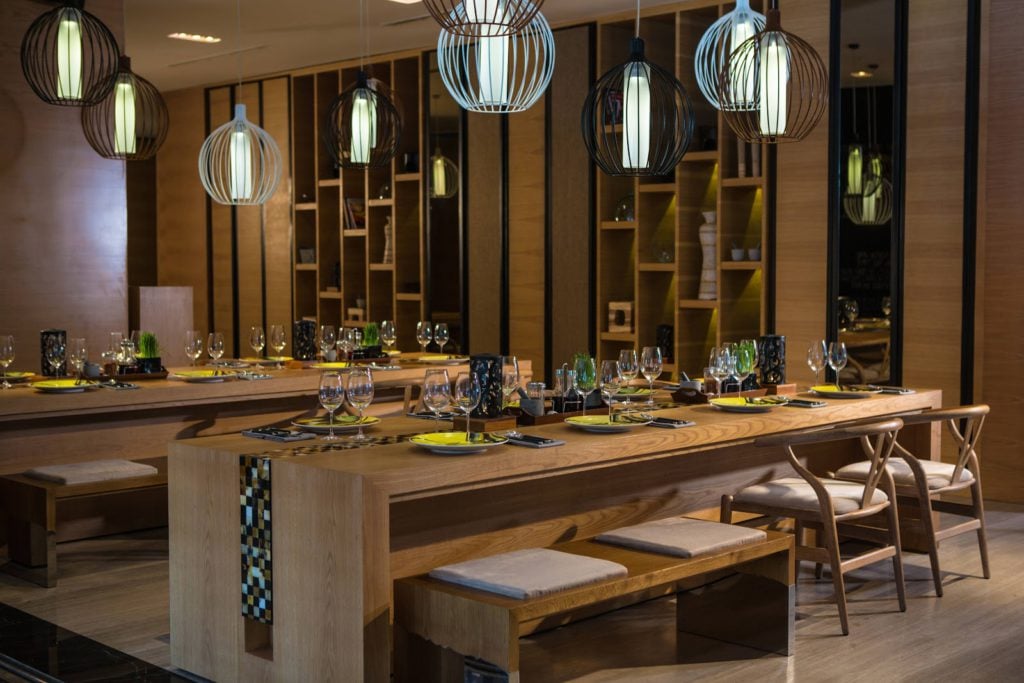 If you want to treat yourself to a fancy brunch, try calling and reserving a seat at Stones Kitchen. This restaurant is located inside the Stones Hotel. They offer Western, Indian, Asian, and even some Latin American delicacies for the ultimate brunch experience. Firstly, they have live cooking stations which means you can watch them handle their ingredients and your food beautifully.
For the menu, they are very sensitive towards their customers as Vegetarian and gluten-free options are available. From the menu, how about you enjoy a nice brunch with the reliable delicacy of hummus and aubergine dip with warm pita bread? Or you can eat lavish and eat black Angus beef rendang, which is something you don't get every day. Lastly, you can drink a long list of signature cocktails. Rum and Vodka at 10 am? Why not? It's your brunch holiday, anyways!
Address: Jl. Raya Pantai Kuta Banjar Legian Kelod, Legian, Kuta, Kabupaten Badung, Bali
Open hours: 6.30 AM – 11 PM
Reservation: +62 361 3021133
2. Kilo Bali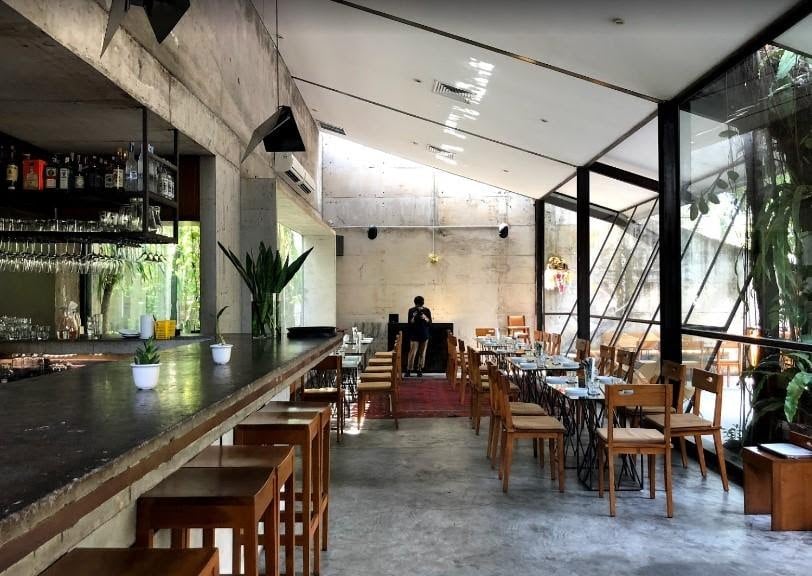 In Kilo Bali, you can eat good food without adding a kilogram of weight (not guaranteed). They are the perfect go-to for brunch as their menus are very simple and yet offer enough variety from both breakfast and lunch options. You can choose a wide range of delis to put into your kilo bowl, including pork belly, acai, smoked ahi tuna donburi, bulgogi chicken and more.
You can also do the same with their sandwiches, with fillings and wraps like duck tacos, BBQ pork sandwiches, and their signature Kilo's Smash Burger! For drinks, they offer both healthy and fun options to complement your brunch. Try out their fresh and zesty Morning Vibes drink, which is a blend of orange, apple, celery, and carrot, or their Kombuchas and Tepaches for a more soothing taste.
Address: Jl. Drupadi No.22, Seminyak, Kuta, Kabupaten Badung, Bali 80361
Open hours: 12 PM – 9 PM
Reservation: +62 812 4616 7618
3. The Slow Kitchen and Bar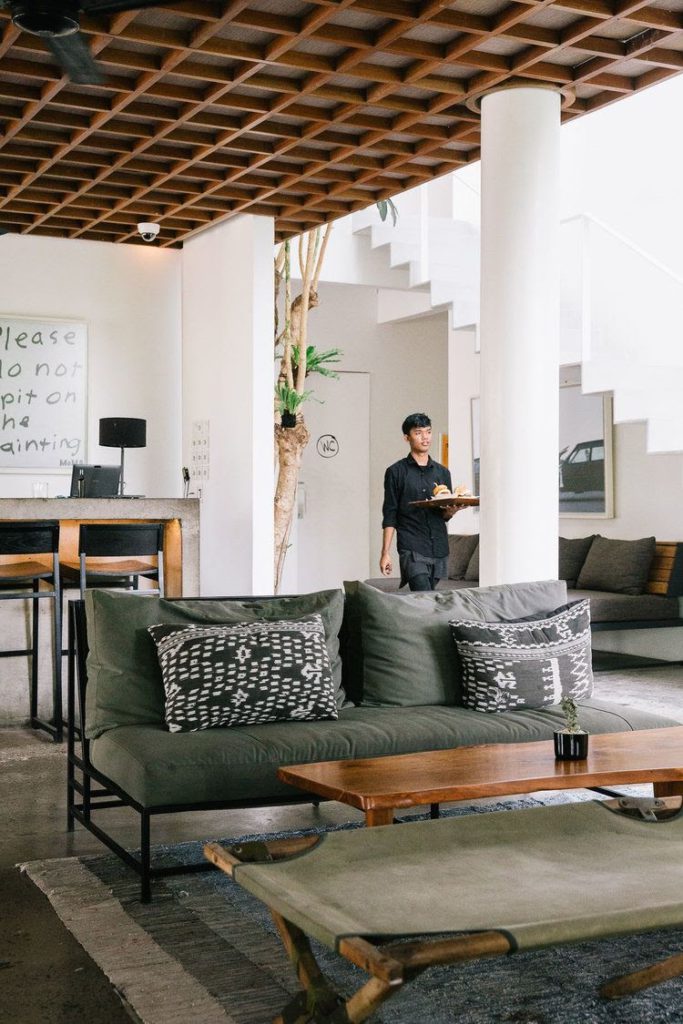 If you're gushing for a good brunch, slow down and don't rush. The slow will serve you dishes that you can savor nice and slow for sure. So, what's so mind blowing about the slow? Well, they serve well-known foods with their own twists. Try their beef kebab. It's no ordinary kebab, as it's filled with mouthwatering angus short rib, pickled mushrooms, and mustard seed oil. Or how about their Tokyo Hummus? They added soybean-sesame drip, puffed rice, and seaweed crackers to the old well known dip.
How about drinks? Well they got both awesome menus for both coffee and tea, with a variety of Jing tea selection and specialty coffee made by expat roasters coffee.
Address: Pantai Batu Bolong St No.97, Canggu, North Kuta, Badung Regency, Bali 80361
Open hours: 7 AM – 11 PM
Reservation: +62 811-3899-009
4. Sunday Brunch @ Pala Restaurant Apurva Kempinski Bali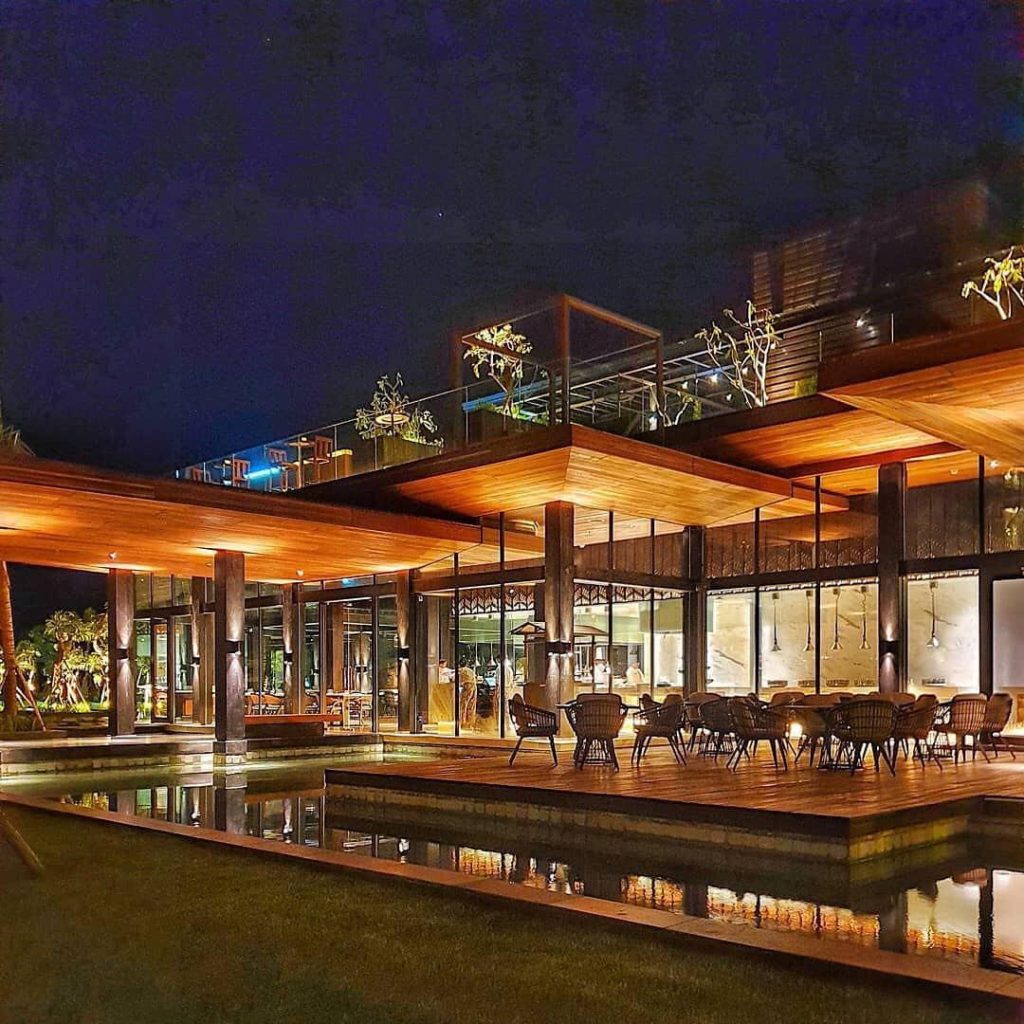 Named after a historical lucrative spice that was sought after by locals and explorers alike, Pala Restaurant under Apurva Kempinski Bali provides a special sunday brunch. They offer a nice spread of good food, ranging from Southeast asian, indonesian/local food, western, and even some Japanese. If nibbling is your habit, try their signature Lumpia Bumbu Kacang that is both addictive and delicious.
If you want something a bit more heavier, then feast upon their beef options such as signature Pandan Buntut Sapi and Australian Beef Tenderloin. They also have a wide range of options for your satay, from chicken, lamb, beef or pork. Last but not least, spoil your taste buds with their amazing variety of desserts! Truly a blessed sunday for you who love food.
Address: lot 4, Jl. Raya Nusa Dua Selatan, Benoa, Kec. Kuta Sel., Kabupaten Badung, Bali
Open hours:
6.30 AM – 10 PM (every day)
12 PM – 3.30 PM (for Sunday brunch)
Reservation: +62 361 209 2288
5. Parachute Bali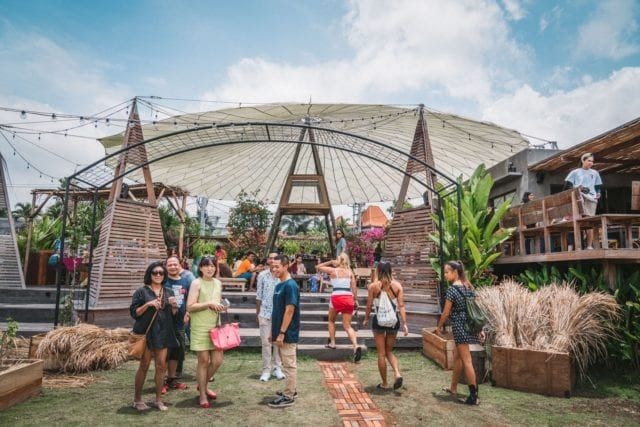 Parachute Bali is firstly known for its cozy and spacious ambience. You can enjoy brunch here under a big, and we're talking about BIG, umbrella structure. In addition to that, they offer a nice variety of brunch options. Here is a place where you can eat staple breakfast foods such as baby potatoes and pancakes, or maybe something a bit unique and Balinese like Pork Belly. This is very much geared towards tourists and expats alike, as most of their options are Western. So, why not start your day with a nice brunch at Parachute?
Address: Jl. Subak Sari 13 No. 4, Kerobokan, Bali 80361
Open hours: 8 AM – 12 AM (temporarily closed)
Reservation: +6281337423010
6. Milk and Madu Ubud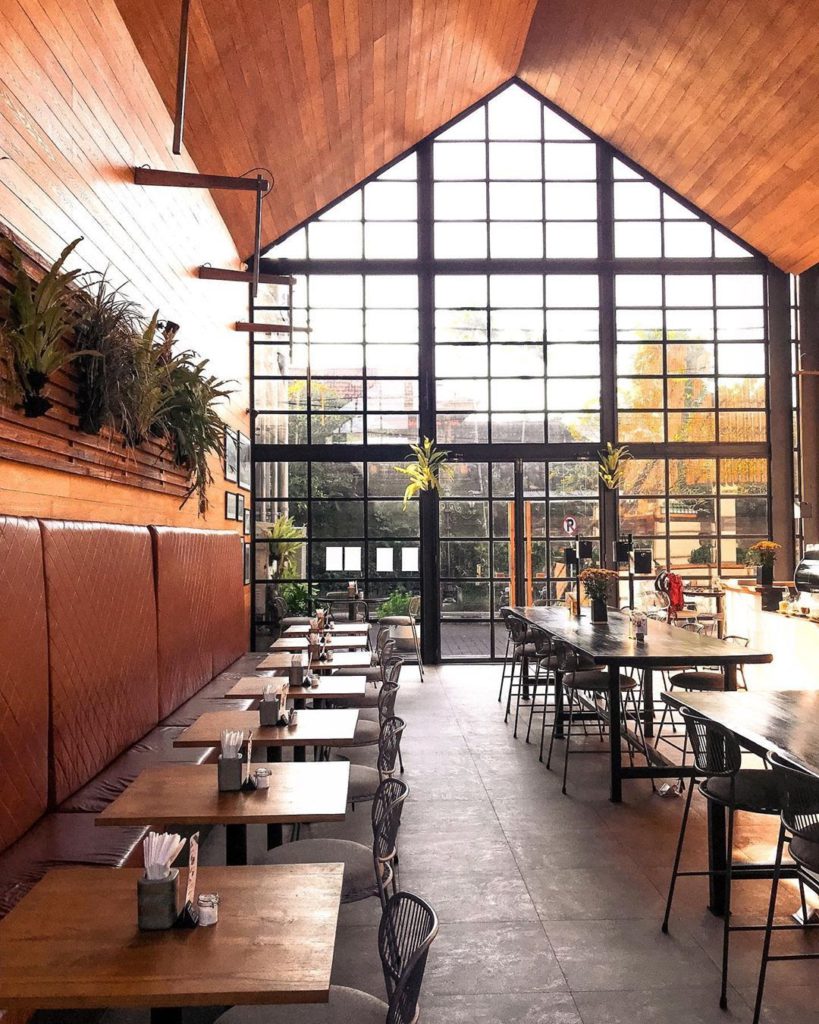 Part of the Good Food Brotherhood, Milk and Madu Ubud should be one of the places you have to visit for some good brunch. You can eat big with their Big brekky, consisting of Jono's heritage pork sausage, crispy bacon, avo sauteed spinach, some hash browns, and more!
If that's not making you full, then we don't know what is! If you're really that hungry, you could also try out their Cubano Sandwich with pulled pork filling or Boss Omelette 2.0. If you're looking for more healthy and light options, you can try out their Muesli or Smoothie bowls. For drinks, they have quality coffee provided by the brotherhood and loose leaf teas.
Address: Jl. Suweta No.3, Ubud, Kecamatan Ubud, Kabupaten Gianyar, Bali 80571
Open hours: 8 AM – 8 PM
Reservation: +62 813-2975-6708
7. Milk and Madu Cafe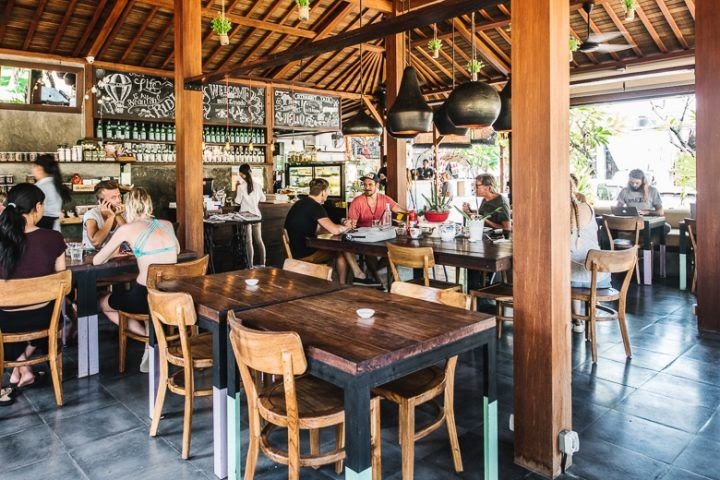 Hold on, you think we're done with Milk and Madu? They actually have another location in Berawa! They still offer the same brunch goodness, only with a little twist here and there. For one, their big brekky also consists of a vegetarian option. So you don't have to worry to miss something as big and as delicious as the big brekky if you're vegetarian.
They also have Berawa Milk and Madu specialities like Chia Pudding, Monster Muffins, and B.L.A.T all-day Sandwich to name a few. Want to start your day at the beach, go to Milk and Madu Berawa for some good brunch that'll keep you boosted all day.
Address: +62 85102781872
Open hours: 8 AM – 8 PM
Reservation: +62 85102781872
8. Sunday Brunch @ Soleil Mulia Bali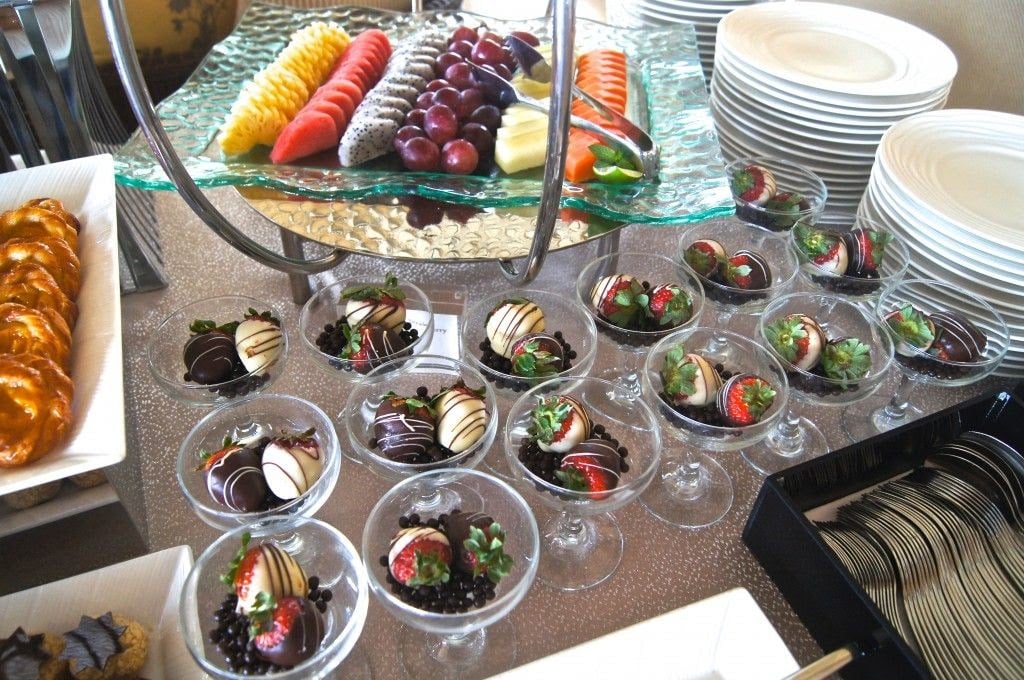 Here is a place that is known for their dedication towards the recent tradition (or trend, however you want to see it) of Sunday Brunch. While their name might connotate a french based food and culinary experience, Soleil actually serves many other foods for your ideal Sunday Brunch. If you reserve a seat, be prepared for an unforgettable luncheon as you will be served appetizers and main course delicacies rich in taste and presentation.
To start, they offer you pan-asian and Italian traditional foods in small bites. After that, you are spoiled with options to continue your meal. For one, you can enjoy your steak and seafood being cooked live by innovative chefs. Alternatively, you can enjoy nice a la carte breakfast options. Either way, you can complement them with Some sweets like tiramisu or frozen fruit sabayon and drinks like cocktails, mimosa, and bubbles. c'est magnifique!
Address: Kawasan Sawangan, Jl. Raya Nusa Dua Selatan, Nusa Dua, Kec. Kuta Sel., Kabupaten Badung, Bali 80363
Open hours:
12 PM – 3 PM (Monday to Saturday)
11 AM – 3 PM (Sunday)
Reservation: +62 361 3017777 Ext. 6888
9. Sunday Seafood Brunch @ Seasalt Seminyak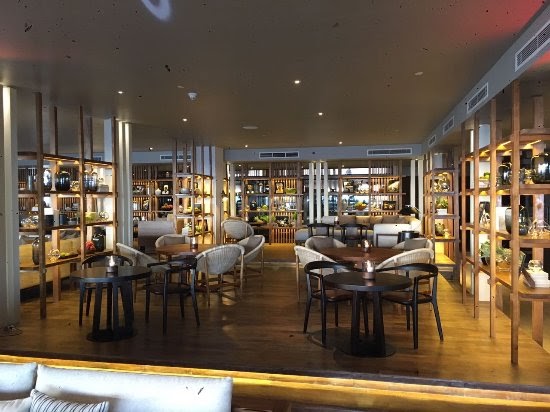 Blessed Sunday with Sunday brunch! Here is another brunch experience that you cannot miss! Seasalt offers some of the best seafood experiences in Bali. Once you enter, you will be greeted by relaxing live music that will make you giddy and excited about the upcoming sunday seafood brunch.
Once you sit down, enjoy a delicious course meal starting from a crunchy bread basket. Then, start your main course with some seafood or other options like juicy beef tender wagyu. Top it off with some free flow of drinks and a bloody mary promo that you can't miss out.
Address: Jalan Taman Ganesha, Jl. Petitenget No.9, Seminyak, Kec. Kuta Utara, Kabupaten Badung, Bali 80361
Open hours: 12 PM – 9 PM
Reservation: +62 361 3021889
10. Sunday Lobster Brunch @ Layang-Layang at Fairmont Sanur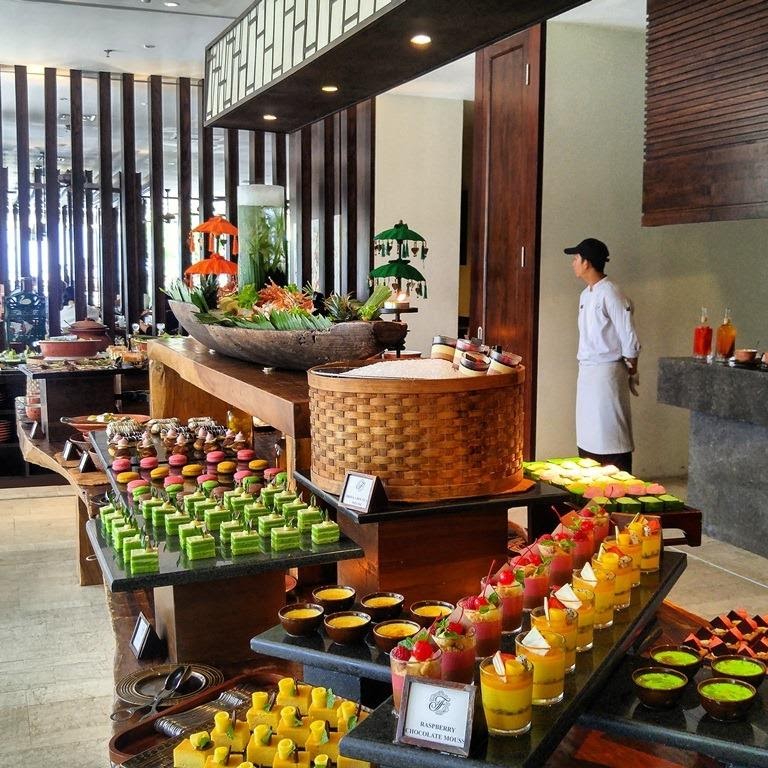 As their name means kites in Indonesian, Layang-layang serve dishes that make you fly away with their food and beverages. If you love the crustacean culinary delight, then this brunch will offer you a unique experience that showcases innovation one should not miss. Other than lobsters, they also offer a range of sweet and savory buffet dishes to elevate your brunch.
Address: Jl. Kusuma Sari No.8, Sanur, Beach, Kota Denpasar, Bali 80227
Open hours: 12 PM – 3 PM
Reservation: +62 361 3011 888
11. Uma Cucina/Como Ubud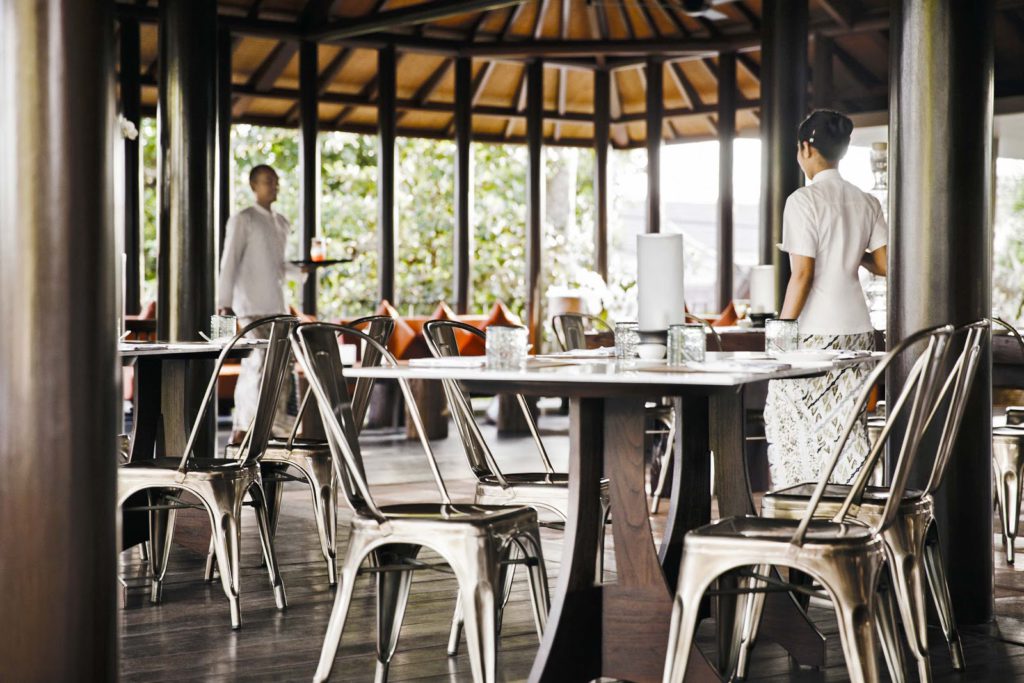 Out of all the things you expect in Ubud, an Italian restaurant is not one of them. Uma Cucina is quite unique as it serves some well-known Italian delicacies in addition to a nice range of breakfast options. Their breakfast menus consist of breads whose ingredients are made in-house and some exotic, yet healthy juice blends named waterfall, pink delight, and green clean.
Other than that, they also have prepared to order foods for a quick and delightful brunch experience with menus like coconut palm sugar pancakes, eggs (your way, of course), omelet, and nasi goreng. If you stick long enough, though, you might be able to taste the foods that make this restaurant an Italian restaurant. They make a generous variety of pizzas ranging from margherita, prosciutto, fungi, zucchini, and salsiccia.
Address: Jl. Raya Sanggingan No.21, Kedewatan, Kecamatan Ubud, Kabupaten Gianyar, Bali 80561
Open hours: 6 AM – 10.30 PM
Reservation: +62 361 972448
12. Copenhagen Canggu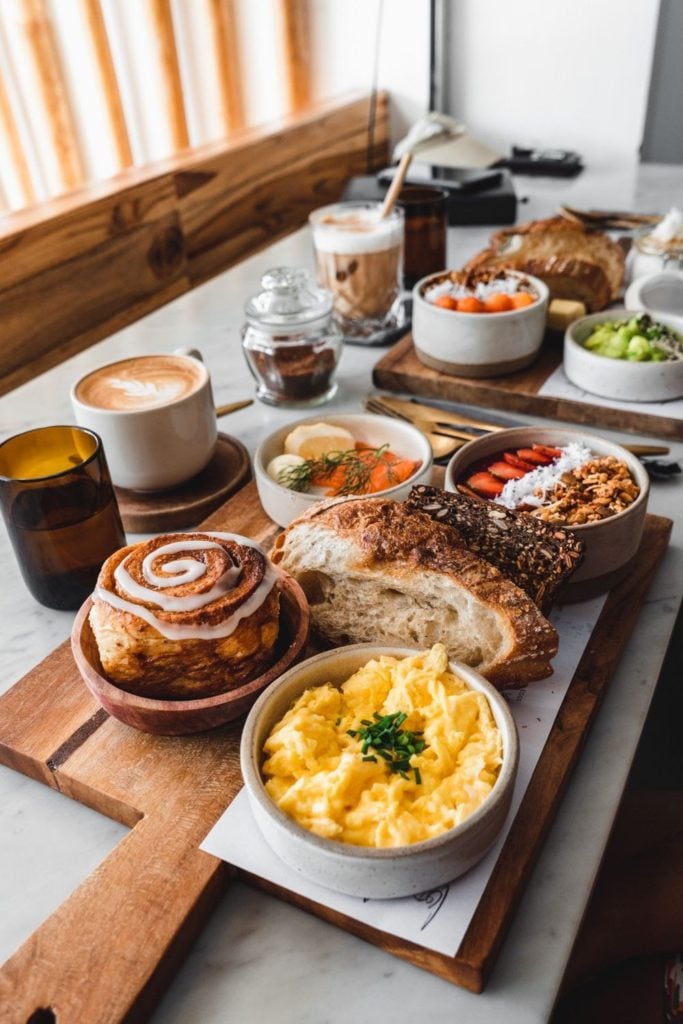 Copenhagen is one of the more unique places around. And that is saying something in an area as hip and instagrammable as Canggu. Firstly, they are a Danish restaurants and are owned by Danes wanting to share a taste of Copenhagen to Bali (you don't get that everyday). Secondly, they have a unique way of taking orders. This mainly involves the customer being given a short list of foods from which they can pick a minimum of three kinds.
There are six types of foods, from meat & fish, dairy, fruits & greens, sweets, eggs, and last but not least Bakery. The menu also includes pointers for which menu are gluten-free, lactose-free, or vegetarian. This restaurant is perfect for you who is looking for a light and picturesque brunch experience in Canggu.
Address: Jl. Canggu Padang Linjong No.71a, Canggu, Kec. Kuta Utara, Kabupaten Badung, Bali 80361
Open hours: 6.30 AM – 10 PM
Reservation: +62 812-8197-8268
13. Suka Espresso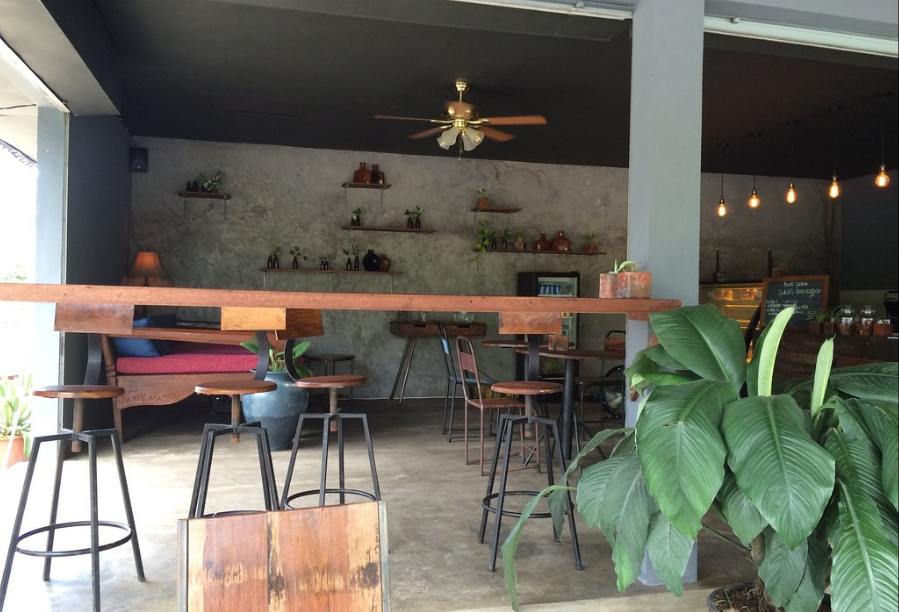 If you love coffee for your brunch meal, then you'll definitely love Suka Espresso. Featuring a generous spread of menus ranging from pancakes to their signature Buddha bowls. Other menus that we can recommend for brunch are brekkie bbq burger with crispy bacon, scrambled eggs, and green tomato.
Another one would be piggy benny for a simple yet saucy pulled pork goodness. If you like it green and light, then you should definitely go for morning veggies or their assortment of smoothie bowls. All in all, a great variety of options for everyone to enjoy their perfect brunch!
Address: Jl. Labuansait No.10, Pecatu, Kec. Kuta Sel., Kabupaten Badung, Bali 80361
Open hours: 7.30 AM – 9 PM
14. Azul Beach Club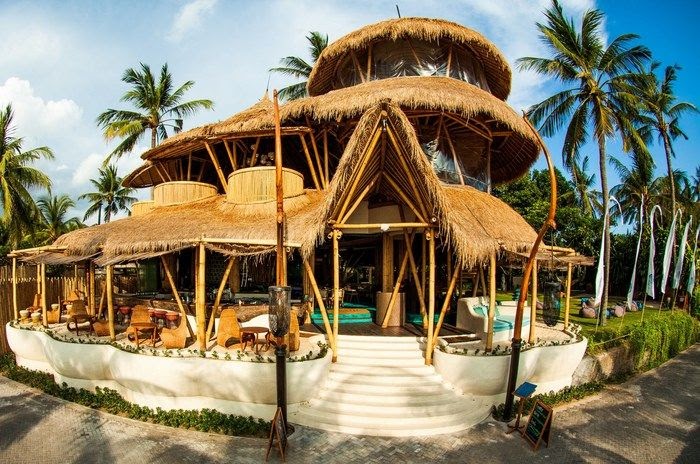 Azul beach club is a sensational seaside eating experience, perfect to tune up your brunching. They have some very interesting menus that are refreshing and delicious. Try out their dragon bowl, made out of red dragon fruit with banana, honey and other sweet and savory additions.
If you want to go ham and fill your stomach, try their options on the sunrise or egg specialities. Try out their take on the Balinese breakfast to taste and enjoy elevated staple foods in Bali. For egg specialites, you are pampered by a long list of varieties, with foods such as steak and egg, breakfast burrito, the American, Eggs royale, and more. For drinks, enjoy a nice range of drinks at their Tiki Bar. If you're lucky you can also enjoy Djs performing live music here.
Address: Jl. Padma No.2, Legian, Kuta, Kabupaten Badung, Bali 80361
Open hours: 7 AM – 8 PM
Reservation: azulbali.com
15. Sunday Family Jazz Brunch Anarasa @ Mövenpick Resort & Spa Jimbaran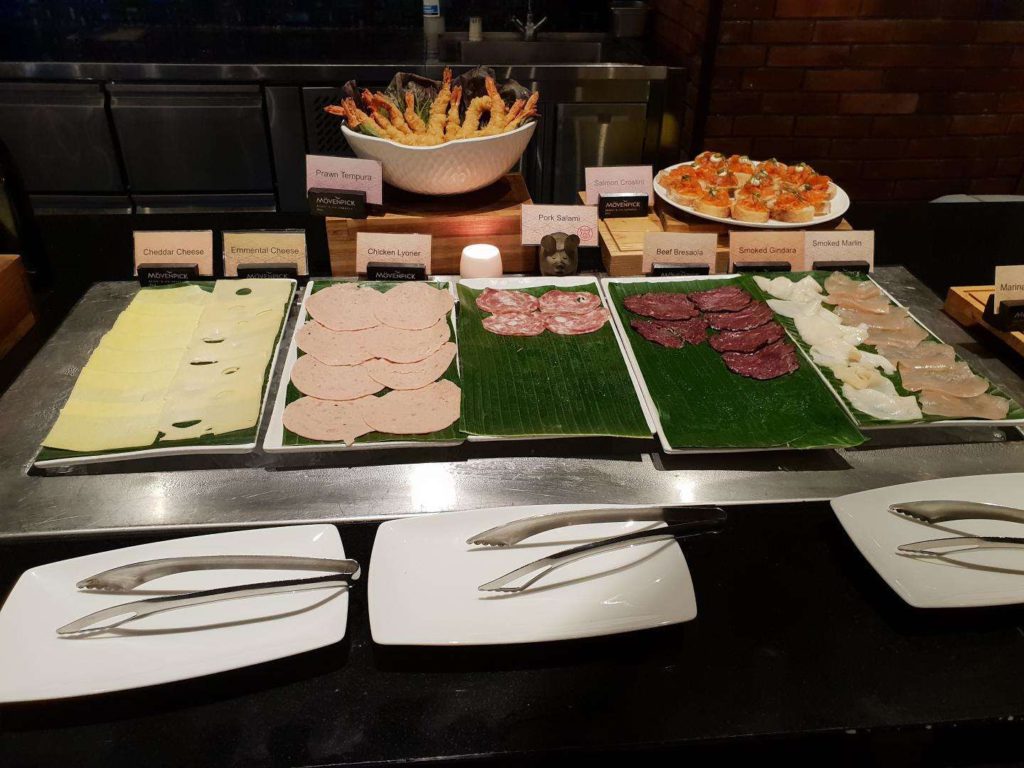 Other than spas and resorts, Movenpick also dabbles in the culinary world with their restaurant, Anarasa. A particular brunch experience here is one to be experienced by a family or a group named 'Sunday Family Jazz Brunch'. Enjoy a delectable variety of foods and drinks, ranging from exotic to close to home.
Some notable ones include the bold and groovy Peruvian food with its often opposing tastes to create a whole brunching experience. Not to forget, there is also live cooking being displayed for meals such as tandoori chicken. All in all, you and your group are in for a fascinating and definitely delish dining experience at Anarasa.
Address: Jl. Wanagiri No.1, Jimbaran, Kec. Kuta Sel., Kabupaten Badung, Bali 80362
Open hours: 7 AM – 7 PM
Reservation: + 62 361 4725777
16. Canvas Cafe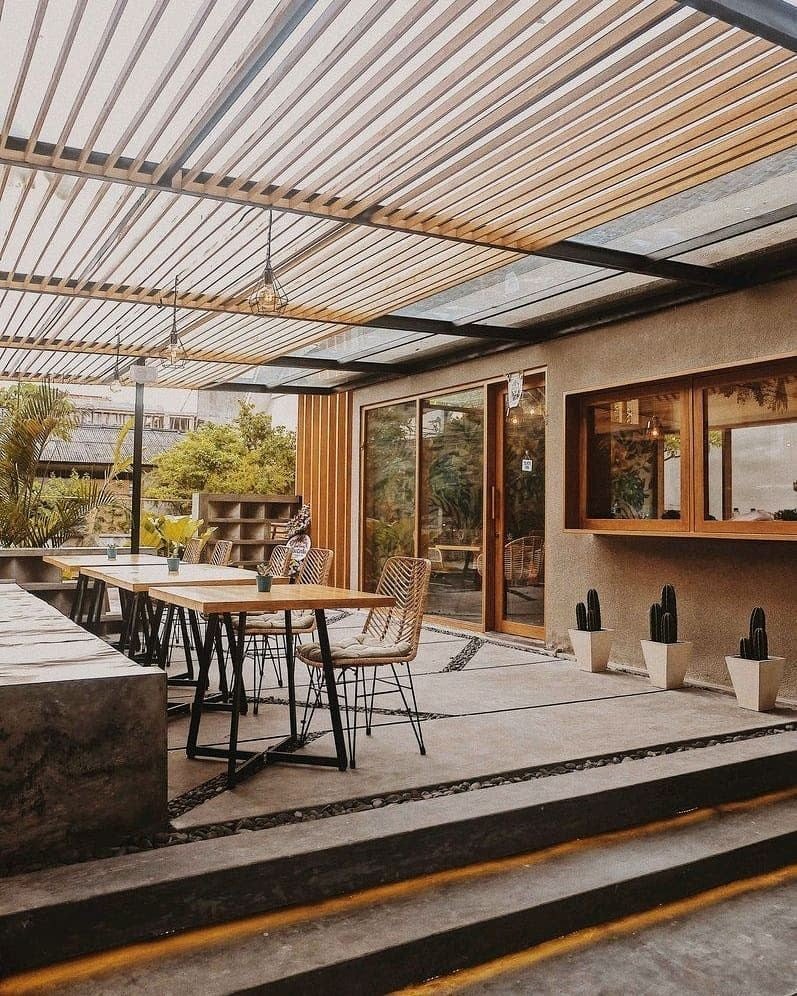 Often when it comes to brunch, simplicity is best. If you are given too many menus to choose from you're just going to give yourself a headache. Canvas Cafe understands this, and so they try to create your brunch experience as simple and as delectable as possible. For starters their breakfast options are available all day so don't worry about missing out. Try out their simple and delicious bites, including avo on toast and acai smoothie bowl.
You could also choose a full english breakfast set with sausages, tofu scramble, mushrooms, hash browns, homemade beans, tomato, and sourdough. If you came after noon, don't worry because it actually gets better. You can try out all those breakfast menus in addition to their lunch delicacies such as falafel bowl or bean burger! Try out their ravishing Asian platter as well!
Address: Jl. Hang Tuah No.45, Sanur Kaja, Kec. Denpasar Sel., Kota Denpasar, Bali 80227
Open hours: 8 AM – 7 PM
Reservation: 0813-5385-7878
17. Sundara Four seasons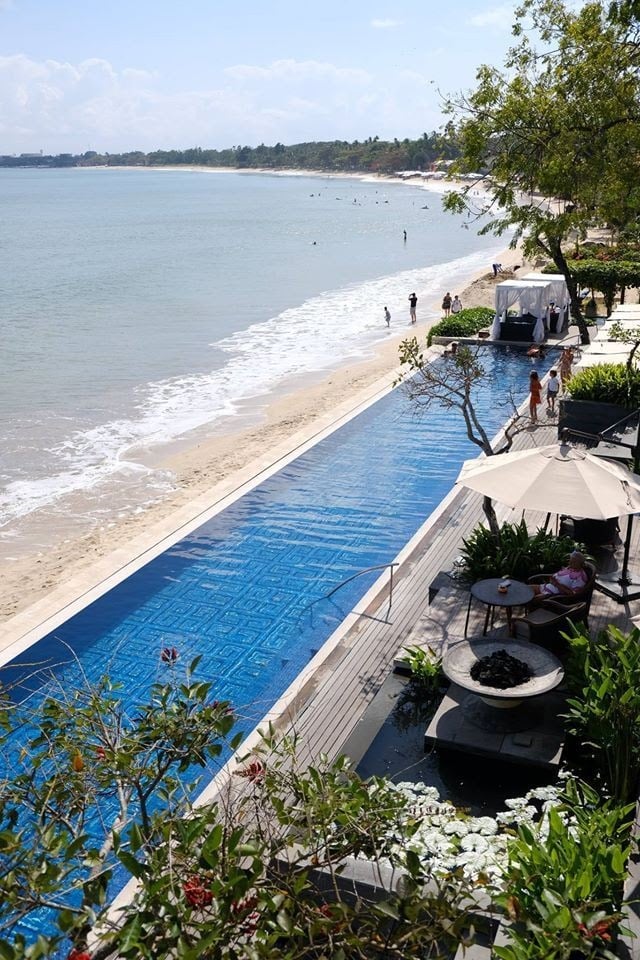 Are you ready for one of the best brunch experiences in your life? Sundara does not mess around when it comes to service, and so you cannot go wrong by reserving a seat here. Firstly, you are under the hands of renowned and experienced chefs from opening to end. We are talking about 'master playwrights enticing you with their capabilities to write a narrative and making compelling stories' level of expertise here.
The food they make is luxury and craftsmanship symbolized. Enjoy their signature seafood-on-ice-platter alongside other fancy delicacies such as roast duck and angus beef. After that, you can also please your sweet tooth by feasting on world-class desserts or complementing a good meal with a nice cocktail. Oh, did we also mention that there is a long beachfront pool you can dip in after your world-class brunch? It doesn't get more royal than this!
Address: Bay, Jimbaran, South Kuta, Badung Regency, Bali 80361
Open hours: +62 361 708333
Reservation: 11 AM – 3 PM
Read also: 15 Vegan Restaurants in Bali For You To Try
And those are the 17 best places for you to enjoy a nice brunch in Bali! Some of them offer normal simple brunches, while others are very focused on making the event as special as possible. Particularly, those Sunday brunches sure make an exquisite experience. Make sure to know your budget and what you want from a dining experience before jumping to one. Thanks for reading our blog! Be sure to catch on with our other posts to know more about lifestyle and living in Bali!