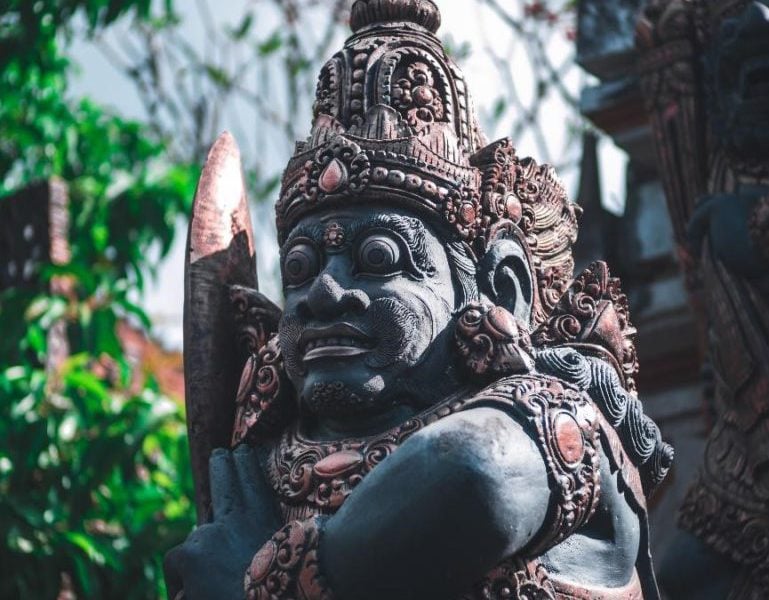 Bali
East Bali Ultimate Guide for Maximum Convenience
A holiday in Bali would never complete if you never try the pure cultural vibes and the fresh air of Bali. You can find those kinds of things by visiting East Bali which is less-crowded but will be your unforgettable holiday. So, let's discuss the East Bali area.
About East Bali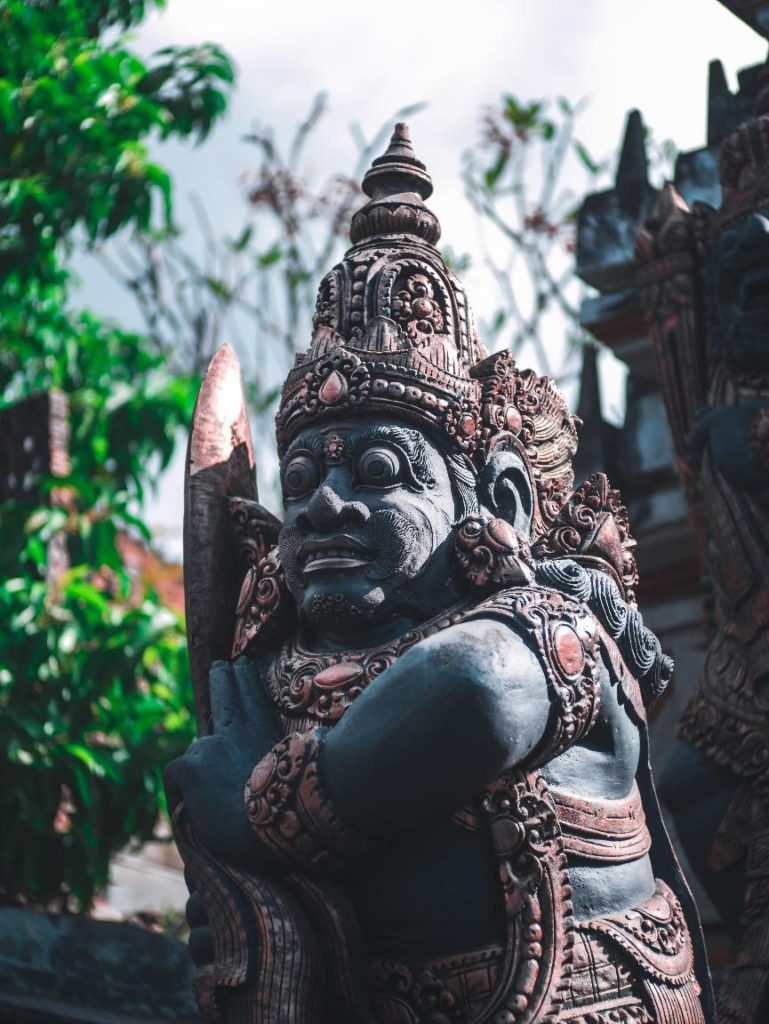 East Bali is infamous than South Bali, which always attracts people's attention. But if you like to have a holiday with pure cultural vibes, the East Bali area is the answer. It is fulfilled with lush forests, rice terraces on the hillside, beaches with those surfers, an active volcano, and not-so traditional villages. The cities in East Bali that you can enjoy are Candidasa, Klungkung, and Padang Bai. You can feel the hot and warm weather in the East Bali area, and feel the cold weather in Kintamani and around Mount Agung area.
Things to Do in East Bali
If you consider staying in East Bali, you can find a lot of things here. The attractions in Klungkung and Karangasem provide you nature and cultural friendly pursuits. You can go hiking, diving, visiting the holy temple, and many more. Let's discuss those interesting places and activities that you can do in East Bali.
Beaches near East Bali
Whenever you go to Bali, going to the beach must be your first choice. In East Bali, you will find the laid-back beach vibes with super fresh air without pollution. The best beaches that you have to visit in East Bali are:
1. Virgin Beach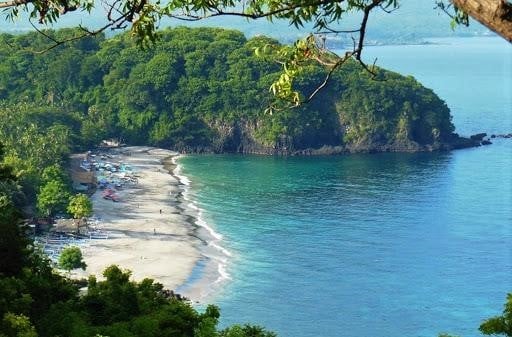 If you are looking for the quiet beach, Virgin Beach should be your first list! Here, you can chill for a day on a sun deck while drinking a fresh coconut and hearing the sound of the waves, you can also read a book while sunbathing because the beach is rarely visited by tourists and local people there.
Address: Jl. Raya Bukit Asah No.Desa, Adat Bugbug, Kec. Karangasem, Kabupaten Karangasem, Bali 80851
2. Blue Lagoon Beach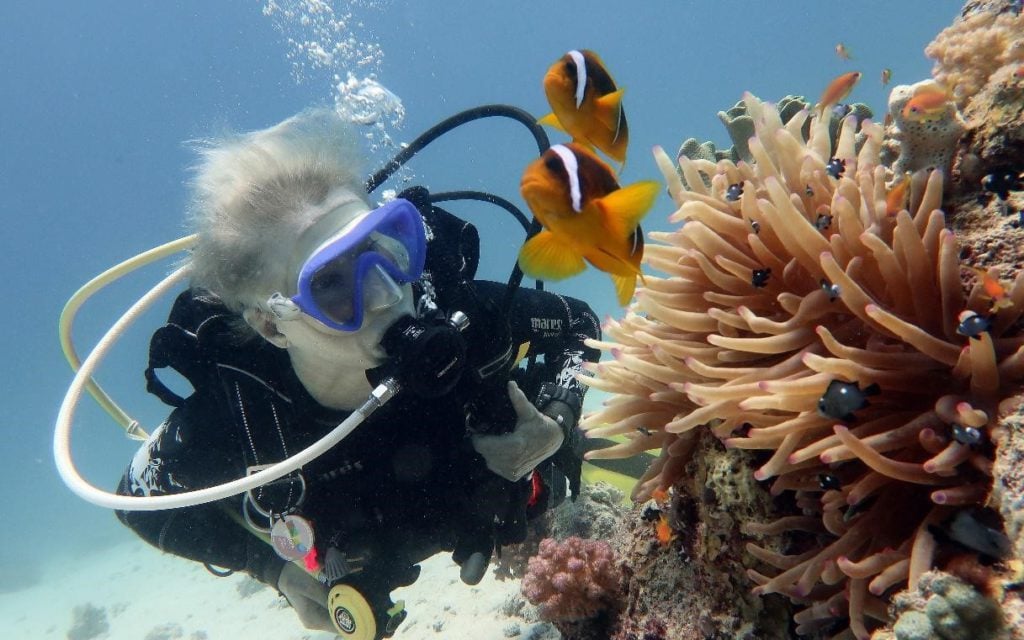 Blue Lagoon Beach is fit for you who wants to do watersports in the East Bali area. It has a mix of golden and black volcanic sand. The beach is quite shallow and there's no flow. Around 5 meters of depth, you can see the corals, starfish, octopus, and other underwater animals. That is why Blue Lagoon Beach is fit for those who want to try diving.
Address: Padangbai, Manggis, Karangasem Regency, Bali 80871
3. Bias Tugel Beach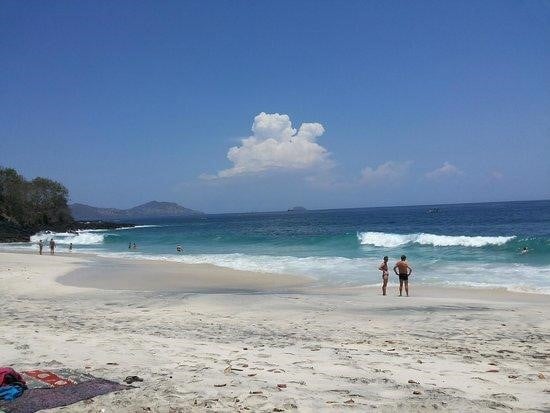 Bias Tugel Beach is famous as a secret beach or hidden beach in Bali. You can expect to see golden sand and visibility calming water. This beach is really fit for you to enjoy a clean beach that is less crowded. You can rent a sun lounger or umbrella to enjoy the beach and there are some bars in the beachside area.
Address: Padangbai, Manggis, Karangasem Regency, Bali 80871
Temples in East Bali
Your holiday in the East Bali area will never be complete if you don't have any time to visit the temples. You can find the most famous temple in Bali that is located exactly in the East Bali area.
1. Besakih Temple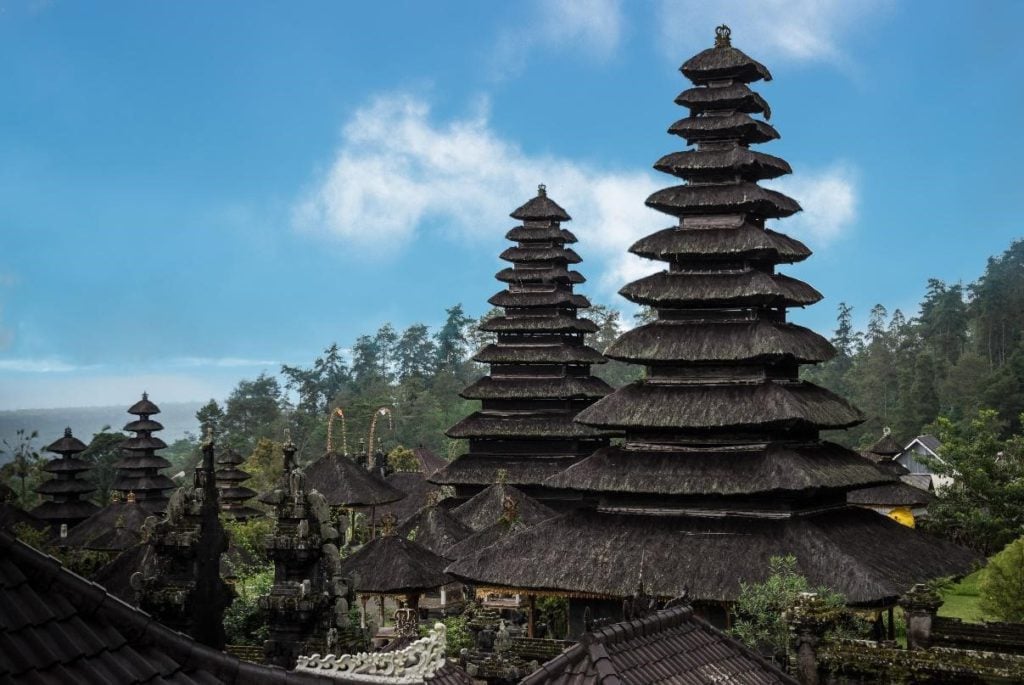 Alt-text: Besakih Temple
Besakih Temple is the oldest and largest Hindunese temple in Bali and it is known as the Mother's Temple of Bali. The temples are located at the tops so you can have a view of hills, mountains, rice paddies, and streams. A thing that makes Besakih famous is there are at least 70 ceremonies for a year that is celebrated here, so the tourists will be very excited to see the celebrations.
Address: Jl. Gunung Mas No.Ds, Besakih, Rendang, Kabupaten Karangasem, Bali 80863
3. Lempuyang Temple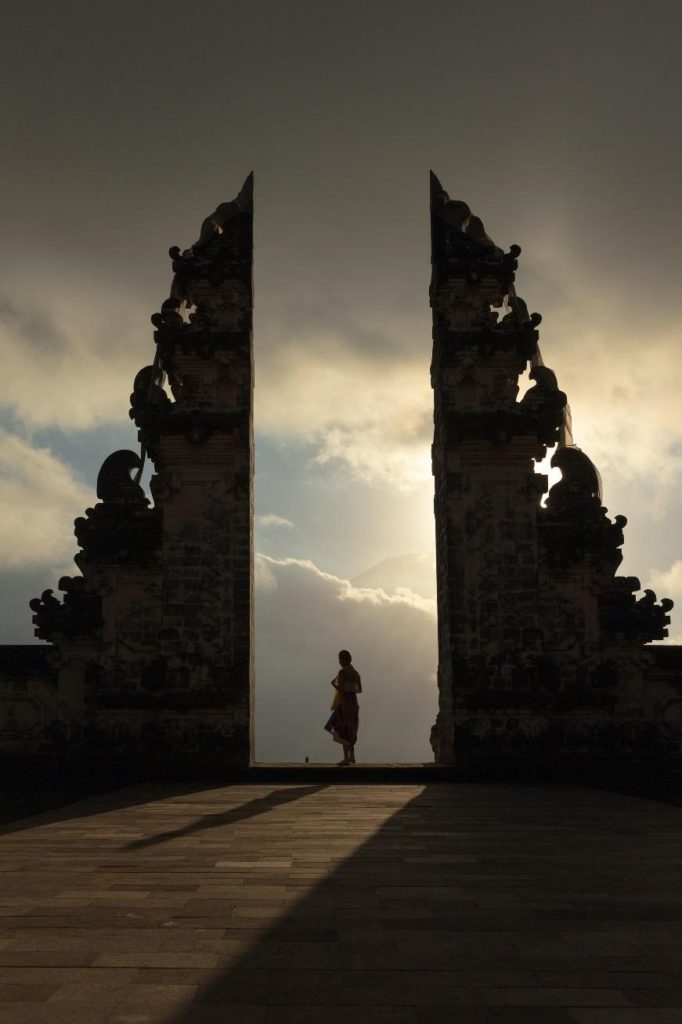 'The Gate of Heaven' must sound familiar to you. Yes, you right! It is located in Lempuyang Temple. It offers the visitors breathtaking views from any other temple in Bali and you'll probably love the photo-session here. Above all that, this temple is one of the oldest and most highly regarded temples.
Address: Bunutan, Abang, Seraya Bar., Kec. Karangasem, Kabupaten Karangasem, Bali 80852
3. Goa Lawah Temple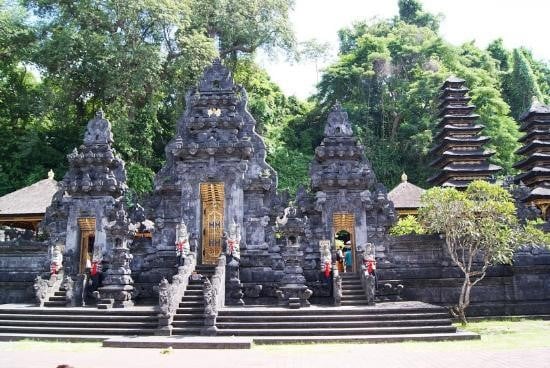 Last but not least, Goa Lawah Temple is famous for being built around a cave inhabited by bats. The design itself is a traditional Balinese style featuring three sanctums. You have to visit Goa Lawah Temple because it is one of the first pioneers of Hinduism in Bali.
Address: Jl. Raya Goa Lawah, Pesinggahan, Kec. Dawan, Kabupaten Klungkung, Bali 80761
Shopping in East Bali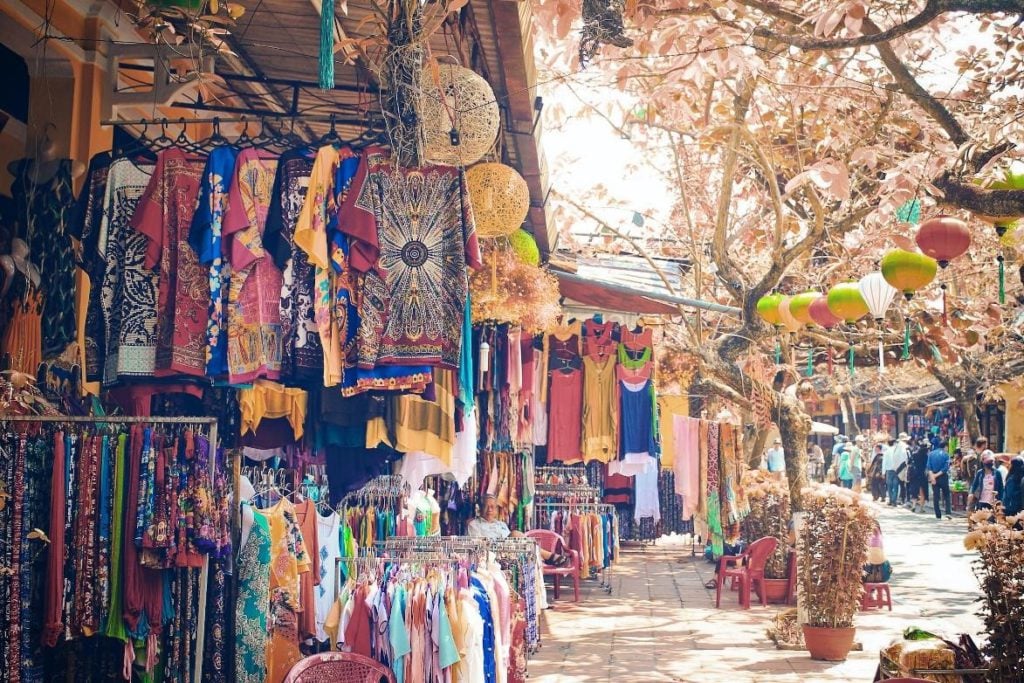 Shopping in the area might be harder to find the perfect thing that you're looking for. But, don't worry! There are some shopping places in East Bali that you have to visit. You can consider the Tenganan Village Art Shop which sells Bali's rare and ancient fabrics, you can find the famous 'double ikat' fabric here.
If you're looking for something unique such as handicrafts and souvenirs, you can consider visiting Segara Wangi Art Shop and Gallery, and Nusantara Archipelago Handicrafts. Sounds intriguing, right?
Getting Around East Bali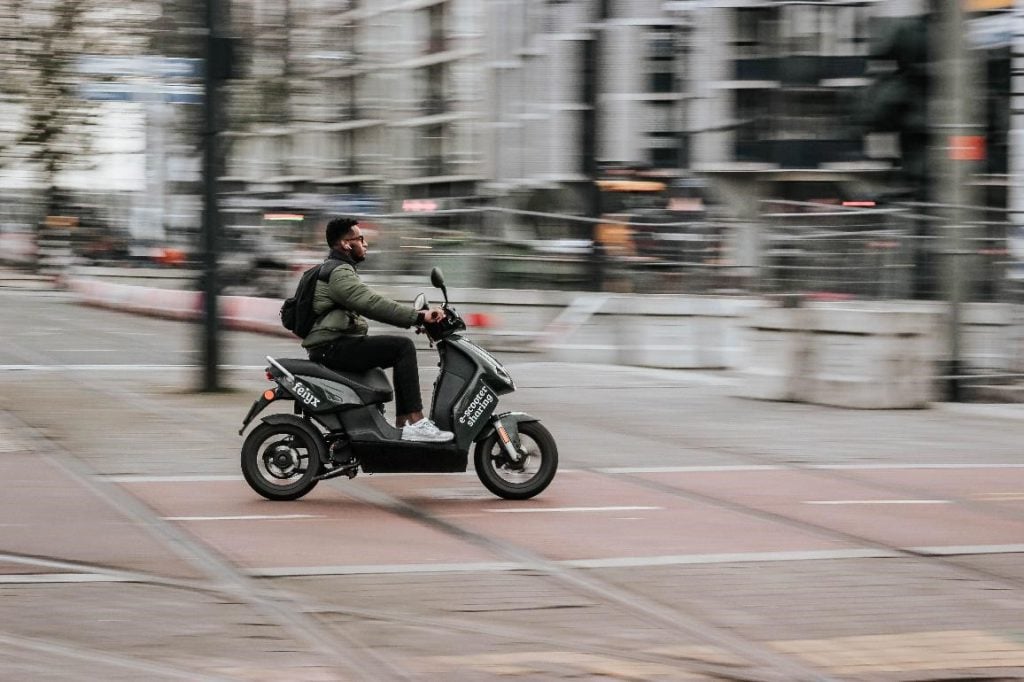 Walking through the area is a great idea for you to start the day. You can find a lot of rental places in East Bali that provide motorbikes, cycle, and cars. So, you can consider first which type of transportation you want to drive around in the area.
Expat Living in East Bali
Moving to East Bali is a super great idea for you who likes to live in a quiet yet beautiful place. You can find a lot of villas, houses, guest houses, and other housing types that you want. There's no need to worry about the cost of living in East Bali isn't that high like the Southern Bali area, so you'll never regret your decision to move to East Bali.
That's all! Have you ever visited one of those tourist attractions in the area? Tell us about your experience!
Want to explore more rental options in Bali before the next trip to East Bali? Flokq has several listings for a more affordable option from their offers. Head up to Flokq to find out more!
CLICK HERE TO EXPLORE RENTAL OPTIONS IN BALI