Bali
5 Recommended Fine Dining Restaurants in the Seminyak Area
If you hear a restaurant that carries the concept of fine dining, you may have the perception that the restaurant is a fine dining place that serves a variety of expensive foods, a neat and formal ambiance, so that everyone who visits applies table manners when eating the food. Now, fine dining restaurants have turned into a place to eat that provides a more comfortable service for every visitor. Besides, you can also wear casual clothes but still neat when visiting. In Bali, especially the Seminyak area, there are various fine dining restaurants which is very special. The food menu offered from each fine dining restaurant also varied, from Western, Indonesian, Japanese, and Mediterranean cuisine.
Dining at the fine dining restaurants does require a lot of money, but it will be commensurate with the quality of the food, the comfortable ambiance, and the service you receive. Here are 5 recommended fine dining restaurants in the Seminyak area that you can visit!

Read also: A List of Top Fine Dining Restaurants in Bali For Your Fine Dining Experience
1. Métis Restaurant, Lounge and Gallery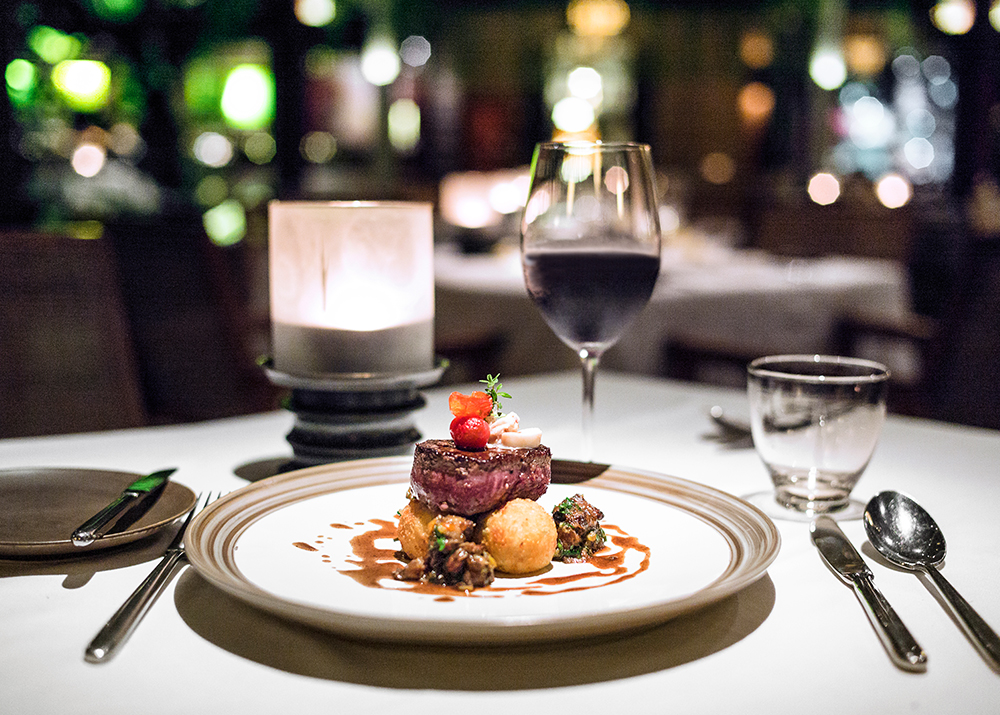 Enjoying fine dining at Metis Restaurant, Lounge and Gallery will give you a special and unforgettable experience. These recommended fine dining restaurants in the Seminyak area the first is located at Jalan Petitenget No. 6, Kerobokan Kelod, Bali.
This restaurant combines legendary French and Mediterranean cuisine with delicious taste and a beautiful appearance. You can enjoy food while looking at the surrounding rice fields. The combination of restaurants, bars, lounges, galleries, and boutiques under one roof makes this restaurant very suitable for those of you who like French and Mediterranean cuisine, live music, art and wine, and cocktail connoisseurs.
2. Teatro Gastroteque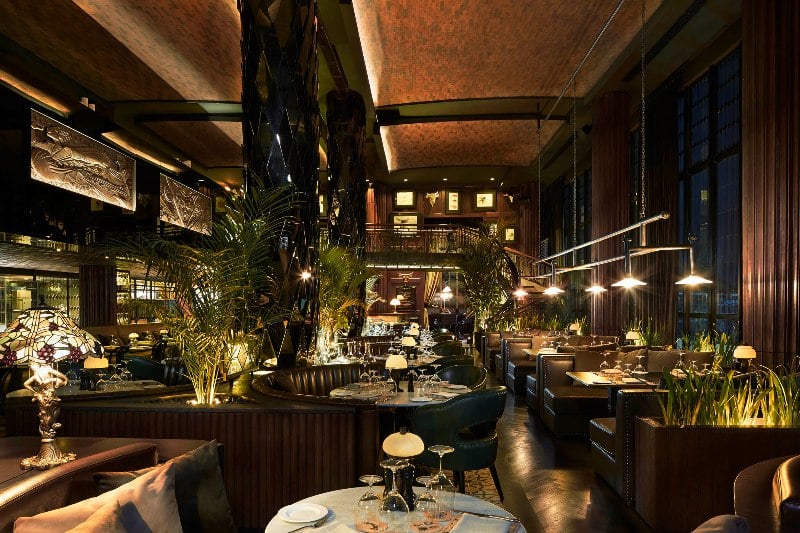 Do you want to eat at the fine dining restaurants with a beautiful and artful presentation of the dish? Teatro Gastroteque is a fine dining restaurant in Seminyak for the answer! Teatro Gastroteque is a fine dining restaurants boutique, which is a small-scale restaurant but offers the taste quality of a large restaurant.
The menu offered has a mixed concept of Asian, modern European, French, and even vegetarian. Each dish always has a beautiful and very artistic look. The freshest and best local ingredients are processed into delicious food, have an authentic taste, and have a unique and beautiful presentation. You can visit these fine dining restaurants on Jalan Kayu Aya Blok C No. 1-2, North Kuta, Seminyak, Bali to enjoy food and beverages at this restaurant.
3. Merah Putih

Merah Putih Restaurant is the next recommended fine dining restaurant in Seminyak, this restaurant serves traditional Indonesian and Fusion cuisine. The combination of Indonesian spices with quality ingredients produces a very special dish with a taste that you don't need to doubt anymore.
The architecture and interior of the restaurant located at Petitenget No. 100x, Kerobokan, Bali look very majestic and elegant. With high ceilings and all-glass barriers, this restaurant is attractive with natural lighting from the sun during the day and a beautiful view at night.
4. Sarong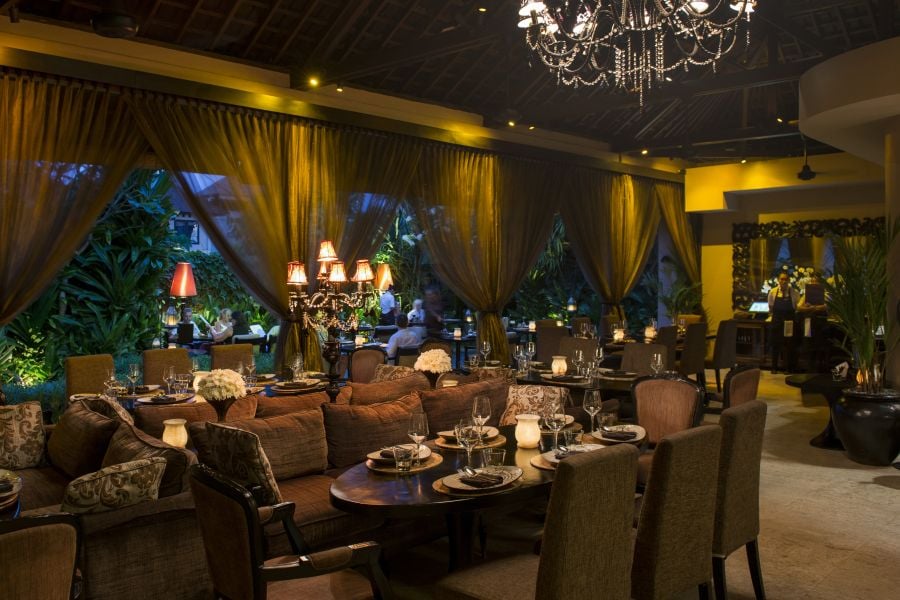 One of the fine dining restaurants, Sarong is an award-winning restaurant for the creativity, innovation, and authenticity of Asian cuisine. Local ingredients are processed into special and high-quality dishes with an artistic touch that sometimes it's a shame to eat because they are too beautiful.
The restaurant is located on Jalan Petitenget No. 19X, Kerobokan, Bali is only open at night and offers two dining areas, namely indoor (for formal events) and outdoor (for casual events). The interior design of this restaurant also looks very beautiful and elegant, so it will make you feel comfortable sitting for a long time and enjoying the food at this restaurant. Sarong also provides a special menu for vegetarians and foods that are gluten-free, however, you can get this food menu upon request to this restaurant.
5. Chez Gado Gado Restaurant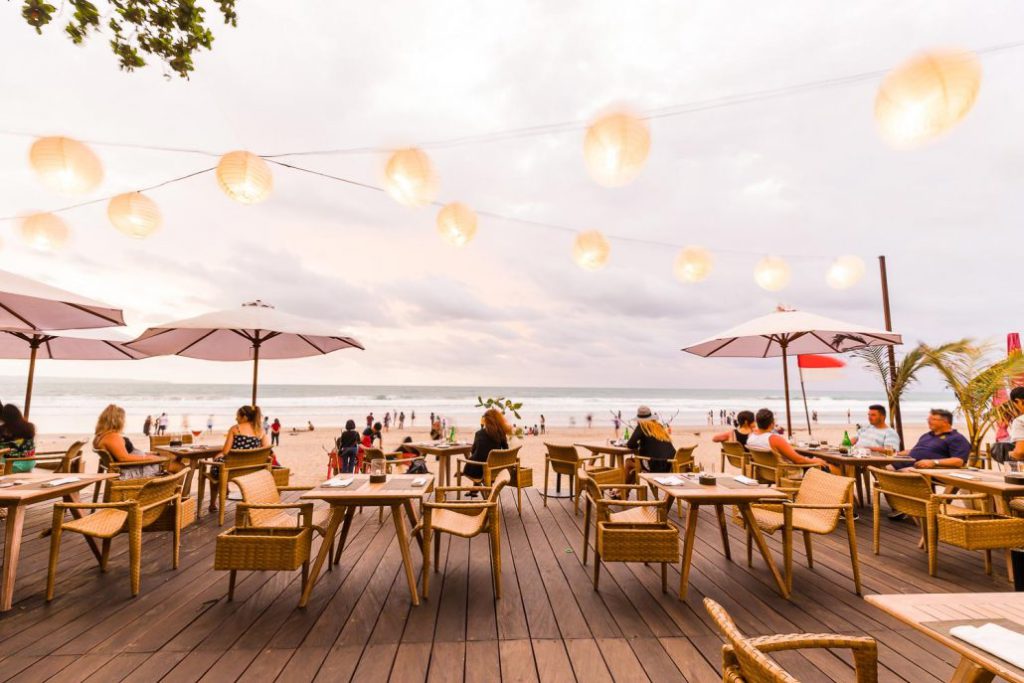 Chez Gado Gado restaurant is the last recommended fine dining restaurant in Seminyak. This restaurant became one of the pioneers of the concept of fine dining luxury on the island of the gods. Located in a beachfront location offering a charming classic interior, this restaurant is perfect for dining with your partner, family, or loved ones while enjoying the sunset. Chez Gado Gado is located at Jalan Camplung Tanduk (Dhyana Pura) 99, Seminyak, Bali.
Based on 5 recommendations for fine dining restaurants in the Seminyak area in the article above, which restaurant are you looking forward to visiting?