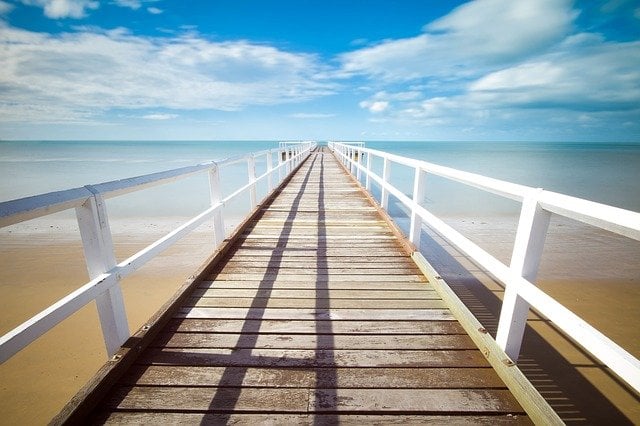 Bali
|
Local Guide
7 Fun Activities in Sanur Beach: From Chasing Sunrise to Culinary Wonders!
Sanur Beach is a popular destination in Bali. Precisely in South Denpasar, this beach is popular for its clean sands and calm waves. Sanur Beach is a beautiful beach that attracts tourists both weekdays and weekends. You can reach Sanur Beach by private transportation, taxi, or bus. "Sunrise Beach" is the nickname of Sanur Beach, and yes, it is because of the beautiful sunrise setting in Sanur Beach. Other than watching the sunrise, you can enjoy other fun activities. Here we have 7 fun activities in Sanur Beach you can try!
1. Watch the Sunrise
The main attraction of Sanur Beach is the sunrise. It is a famous attraction among tourists. Not only will you enjoy the beautiful view of the sunrise rising slowly, but you will also see fisherman activities ready for the day. Another interesting part is the cultural experience of witnessing the spiritual activities of the community around the beach. People who have been to Sanur Beach would definitely say that watching the sunrise is one of the must-do activities in Sanur Beach.
2. Swimming
Swim at Sanur Beach with its calm waves. For the people of Denpasar City, Sanur Beach is the main destination to swim with the family. The waves are relatively calmer than other beaches at Denpasar, so it is safe and comfortable to take younger kids. Another reason why swimming is a great option in Sanur Beach is because of the clean water and white sands with no corals or sharp rocks. Local residents use Sanur Beach waters for bathing. Sanur Beach is also the place for religious and cultural ceremonies such as the Banyupinaruh ceremony.
3. Canoe
Feeling a little bit sporty? Challenge yourself for the canoe! You can rent a canoe for around IDR 20.000. With that price and a little bit of courage, you can enjoy Sanur Beach in a different way. Don't worry; the currents and waves at Sanur Beach are not that big and safe for canoeing. While paddling, you can look below the surface of the clear water to get a glimpse of the beautiful view of underwater life.
Read also: 10 Recommended Places to Stay in Denpasar, Bali with The Best Facilities
4. Biking
Sanur Beach itself is a place wide enough to explore around together with your family and friends. Other than taking a nice walk, you can also get around Sanur Beach by bike. No need to bring your own bike because you can rent it for IDR 10.000-20.000 per hour. There is no special bikeway but, you can still cycle along the beautiful horizon from north to south of Sanur Beach.
5. Culinary
Culinary in Sanur Beach is one of the activities in Sanur Beach that you can't skip! You can rest while enjoying a variety of Balinese culinary along the beach. Warung Mak Beng and Made Weti are the two most legendary stalls. For snacks, the spring rolls (lumpia) are very famous and easy to find on Sanur Beach. For a portion of spring rolls, you only need to spend IDR 3.000-5.000. Affordable and delicious!
6. Souvenir Shopping
Want to take a token of memory or give a souvenir to your loved ones? You can also shop for souvenirs in Sanur Beach. There are plenty of souvenir options to choose from. Souvenir stalls are lined up on Sanur Beach, each selling clothes, beach hats, keychains, and many more! The price is also affordable as you can freely offer for the perfect price.
7. Staycation around Sanur Beach

If you can't get enough of Sanur Beach, you can book a staycation around the area. Around the Sanur Beach area, there are many hotels and inns that can be your choice for a staycation place. It is also strategic near Denpasar city, so you'll have even more fun places and activities to do!
Sanur Beach is one of the favorite destinations in Bali. The management ensures comfort by providing complete facilities in this place. You will be comfortable doing activities in Sanur Beach as the facilities include; spacious vehicle parking area, restaurants, bathrooms, rest area. So, already decided to do something yet? Maybe you want to do all of the fun activities in Sanur Beach mentioned above? Whatever you choose to do, you will have a great time with your family and friends in Sanur Beach!
---
Want to find a rental option for your vacation in Bali? Flokq has several rental options in Bali at an affordable price. Head to Flokq or click the button below to find out more. 
CLICK HERE TO FIND RENTAL OPTIONS IN BALI