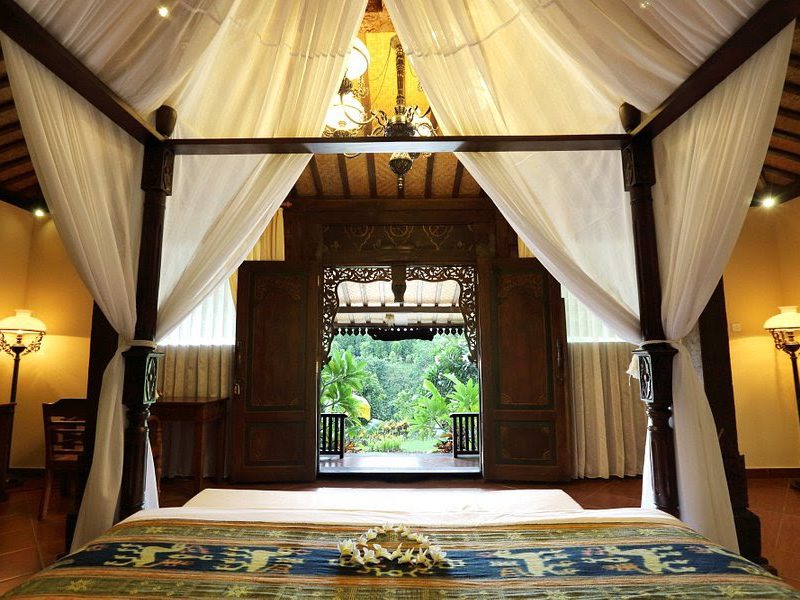 Staying in a guesthouse in North Bali can be quite a romantic getaway. Have you ever seen that one Julia Roberts movie? Bali has anything for everyone, so the island can accommodate all kinds of spots for your date or couple's escape. Some romantic areas include Uluwatu with its unique cliffside beaches, Seminyak with its various fine dining options, or Ubud for its cultural richness.
If you've been here with the love of your life for a while, though, you might find all three to be boring. What's love without a little bit of adventure? How about going somewhere that you, your partner, or people in general have never gone before? There is more to Bali than the southern areas. We really recommend you to visit other areas in Bali as well while being there. We've written extensively about West and East Bali in our other blogs, so if you're interested in those other areas you might as well check them out first.
But today, we're going up and heading North. We'll tell you the sweetest and most endearing places to stay in for your private getaway. This can either be just a place to stay or a place to stay to visit other destinations. Either way, you and your darling will definitely have a great time. Here are 14 guesthouses in North Bali for your romantic escape.
Read also: A Complete Guide on Vacation in North Bali
Why North Bali?
Why North Bali, you ask? Firstly it's very thematic for a romantic getaway. One of the most famous places in all of North Bali would be Lovina Beach. See, quite fitting right? It's also a very quiet part of the Island with a lot of historical and cultural heritages, in addition to some amazing spots with your partner or lover that will definitely bring back memories. Secondly, North Bali offers privacy with an affordable price. Their accommodations are budget, but not cheap. There are a lot of hidden private getaways with only one or two rooms, where the staff are focused only on serving you and your partner only.
When it comes to the list of things you can do in North Bali, we can name a few. Firstly, we have Lovina beach where you can do some beach activities such as diving, fishing, or snorkeling. Secondly, you also have some awesome canyoning opportunities with natural spots like Aling-Aling Waterfall. Thirdly, mountains of Bali are surrounding the North so trekking or hiking is always an option. Lastly, there are also hot springs for you to rejuvenate and relax together with spots such as Air Panas Banjar.
Here are some recommended guesthouse if you are planning to go to North Bali
1. Binaria Museum Hotel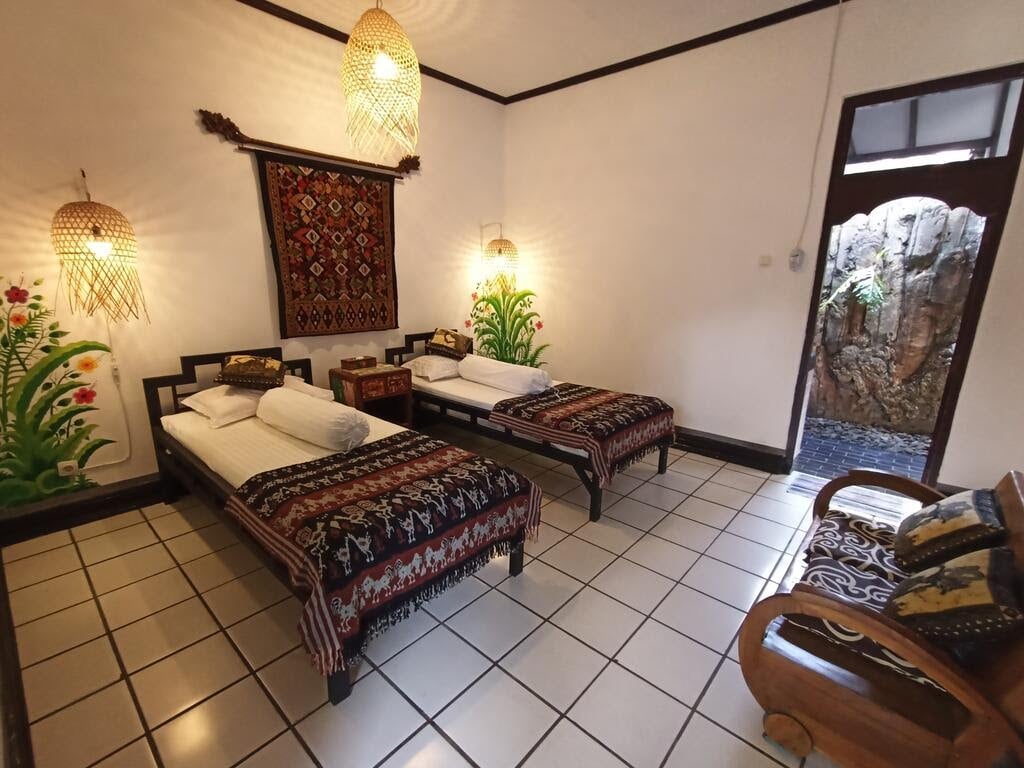 Located only 40 meters away from Lovina Beach, we will start off our list with this rustic accommodation. Binaria Museum Hotel offers rooms with private bedroom+amenities, Wi-Fi, and sitting areas. Outside, there is also a garden, a spa, and a restaurant that offers a great breakfast for you to start your day. If you want to find a nice accommodation with meager fees to rest before a fun whole day at Lovina beach with your partner, this place is for you. If you would like to know all the things you can do in Lovina or other places in North Bali you can visit their tourist information center for inquiries. They also offer airport shuttles for your convenience. To make a reservation, you'll have to go through your trusted accommodation finder
Location: Jl. Binaria, Anturan, Lovina, Kabupaten Buleleng, Bali 81152
Price: starts at around 210k IDR per night
2. Summer Lovina/Summer Guesthouse & Dormitory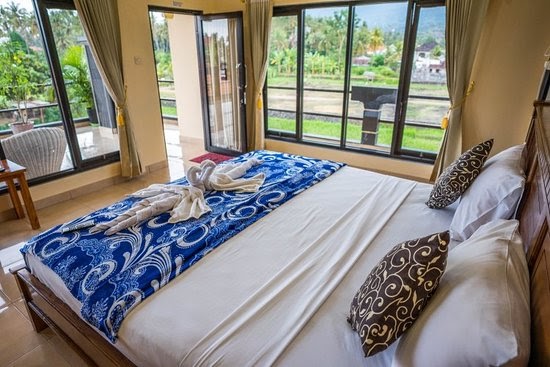 Another accommodation near Lovina beach is Summer Lovina. This guesthouse is perfect for you who's a bit picky about your accommodation because of connection issues. They have great Wi-Fi in addition to a well-furnished room with terraces and private bathrooms. Oh, did we mention that the rooms are actually soundproof? It is also adorned with great views of the pool or the countryside, depending on which room you choose. They also have a garden and a lounge room for you to meet other guests. Last but not least, services such as airport shuttles, car rentals, and breakfast are provided in this guesthouse.
Location: Jl. Pura Subak, Bale Bandung, Kalibukbuk, 81151 Lovina, Indonesia
Contact number: +62 877-6275-9158
Price: starts at 280k IDR per night
3. Taman Lily's Hotel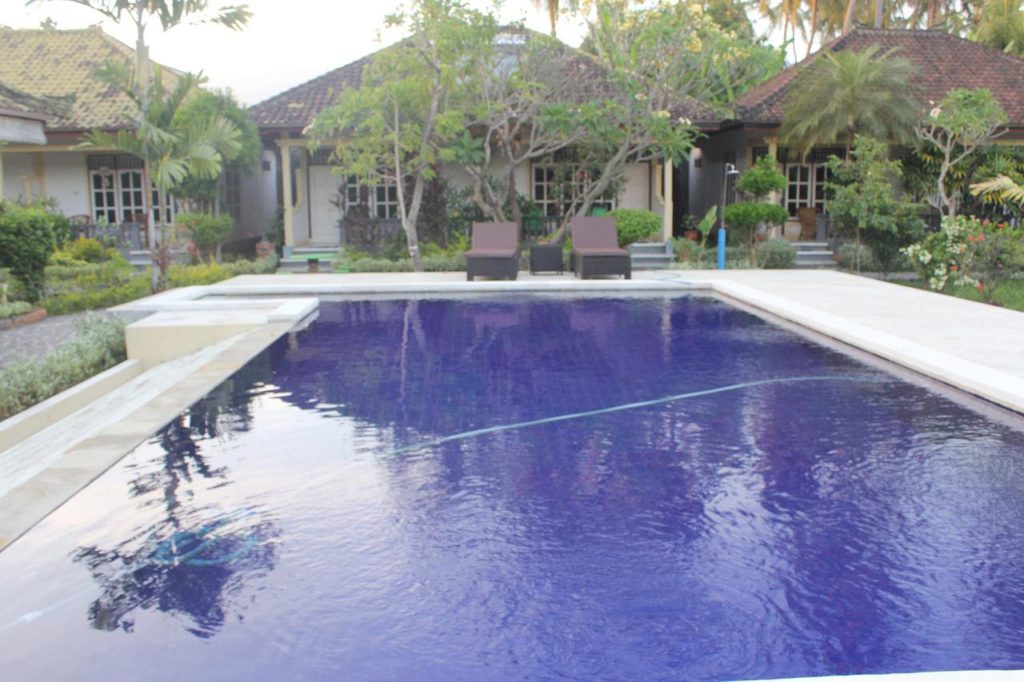 Another proximate guesthouse to Lovina Beach, Taman Lily's rooms are accommodated with Wi-Fi, private bathroom+amenities, and a sitting area. They also have a garden and a pool outside the rooms. The best part about Taman Lily's is its wide range of services. They serve breakfasts, provides information regarding tourist spots and destinations for guests and also provides airport shuttles. This small, yet wonderful place is certainly a top choice to spend an evening for two.
Location: Jl. Mawar Jl. Desa Kalibukbuk-Anturan, Anturan, Kec. Buleleng, Kabupaten Buleleng, Bali 81116
Contact number: +62 857-3844-6653
Price: starts at 200k IDR per night
4. Rini Hotel Lovina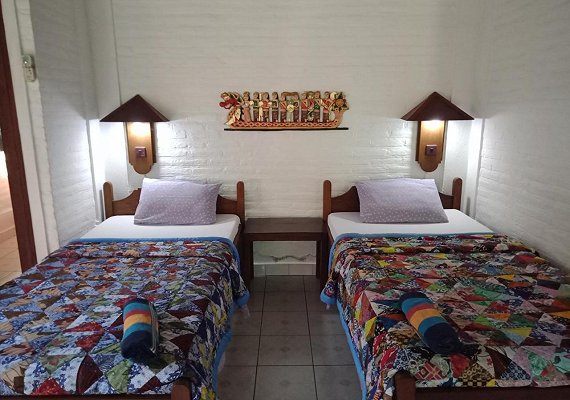 Located only 150 meters from Lovina Beach. Rini hotel offers very good services and accommodations for a guesthouse. All of their rooms have private bathrooms with a bathtub and a shower. Outside you can find a garden, two pools, a restaurant, and a free parking space if you brought a ride with you. Rini hotel's staff can help you with room service, airport shuttles, and cooking good breakfasts. One of the best around Lovina Beach! You can email rinihotel@gmail.com for inquiries and reservations.
Location: Jl. Ketapang Kalibukbuk, Anturan, Buleleng, Buleleng Regency, Bali 81152
Contact number: +62 362 41386
Price: start range is between 250k-350k IDR per night
5. Pondok Wisata Grya Sari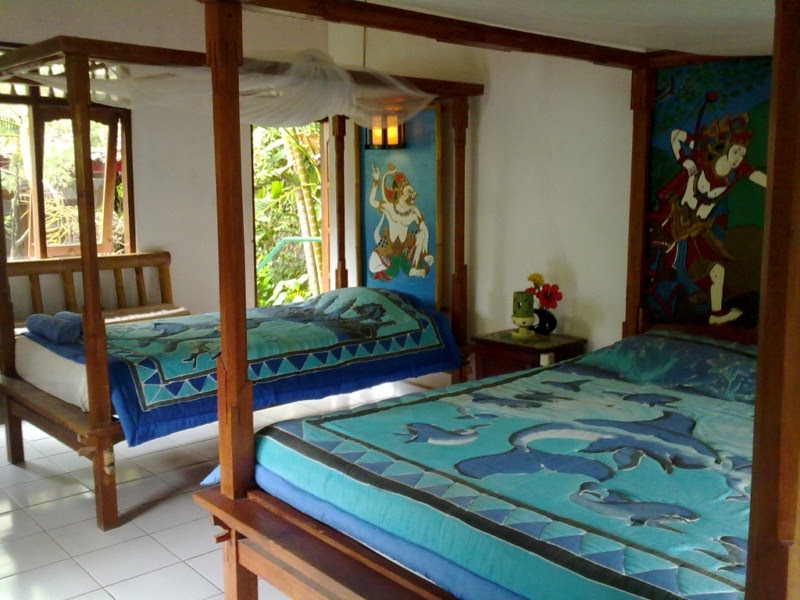 Moving on from Lovina, now we are arriving at Air Panas Banjar or Banjar hot springs for your romantic getaway. If you like rustic old buildings with greater than expected functionality and comfort, Pondok Wisata Grya Sari is your go-to guesthouse. The owners have also provided Wi-Fi for all rooms in addition to a great choice of services. For you and your partner, they can drive you back and forth from and to the airport and provide food for breakfast or dining. Their facilities also include a hot spring bath to prepare you for the real deal at Banjar hot spring. A perfect couple getaway with the backdrop of tropical forests. To make a reservation, you can visit your trusted hotel or accommodation finder.
Location: Banjar, Kec. Banjar, Kabupaten Buleleng, Bali 81152
Price: starts at around 230k IDR per night
6. Girimana Guesthouse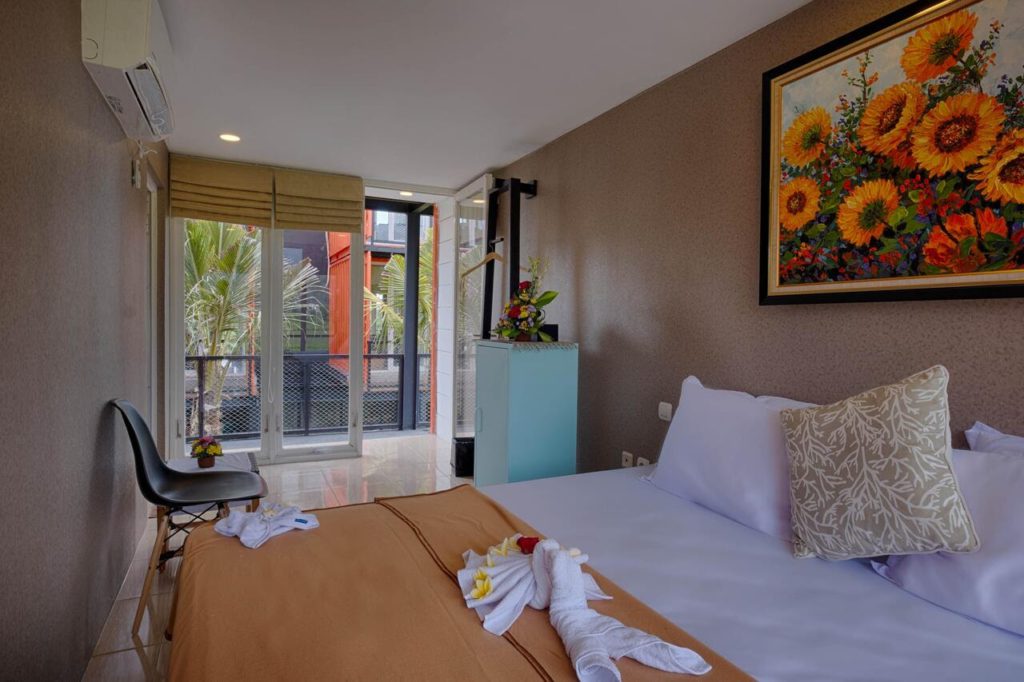 Want something new and adventurous? Try this place! Located only 3-5 minutes away from Celuk Agung Beach, Girimana Guesthouse is the new kid in town that will give you a unique guesthouse experience. Firstly, their building is made from shipping containers, making the place more picturesque as it's in the middle of a large garden area. It's not desolate, as it is located a few minutes from Seririt-Singaraja Road.
Their facilities are also great, as their rooms and bathrooms are completely decked out (save for bath amenities). They also have a sauna, which is not something you see everyday in an average guesthouse. For services, they provide delightful massages at their spa. If you're curious about what kind of activities are there in the area, water sports or activities in Celuk Agung Beach and Lovina Beach would probably take most of your time there. All in all definitely worth the try! To make a reservation or further inquiries, you can visit girimanaguesthouse.com.
Location: Jalan I Gede Made Taman Lovina Residence No 87, 80000 Singaraja, Indonesia
Price: starts at 274k IDR-300k IDR
7. Lafyu Bali House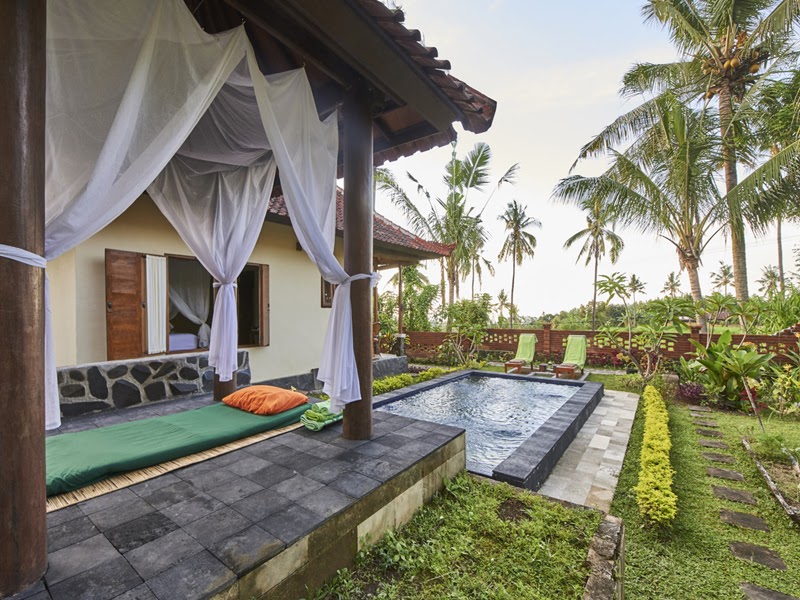 Nearby Aling-Aling waterfall, Lafyu Bali House will give you one of the best guesthouse experiences in North Bali. Their rooms are decked out with all your needs, from private bathrooms to free Wi-Fi access. Their terraces and patios will let you experience a russian roulette of breathtaking views, for you might get the ocean, the mountain, the lush tropical forests, or the poolside. They provide services such as breakfast and airport shuttle for your convenience. Here, you can also rent a bike and a car to look around the beautiful area.
Location: Jalan I Gusti Ketut Jejer, Sambangan, Kec. Sukasada, Kabupaten Buleleng, Bali 81161
Contact number: +62 817-568-736
Price: starts at 270k-300k IDR per night
8. Tara Hotel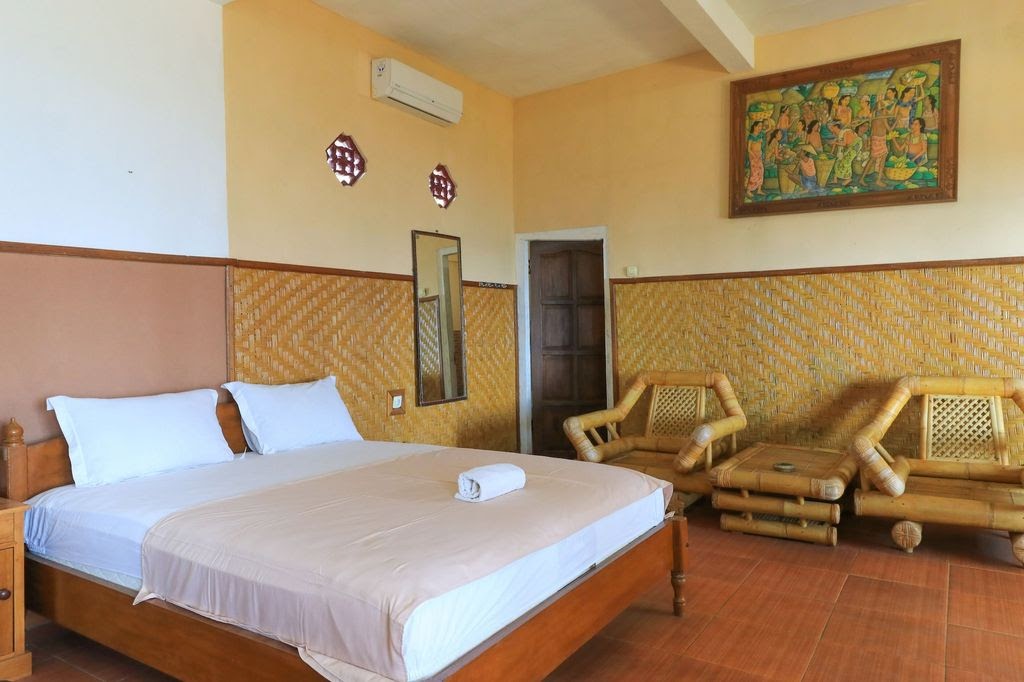 Located in a spot within the long coastline of North Bali, Tara Hotel is your ideal private retreat with your loved one. Their service and rooms are nothing fancy, but you can at least be sure of good standards. If you wanted to visit Air Sanih, then this is your best go-to
Location: JL. Air Sanih, Kubutambahan, Buleleng, Bukti, Singaraja, Kabupaten Buleleng, Bali 81172
Contact number: +62 812-3760-254
Price: starts at 170k-250k IDR per night
9. OYO De Loran Hotel
De Loran Hotel is a perfect place for you and your couple to designate as a 'base camp'. Located near the main road, De Loran Hotel offers plenty of services and accommodations. For one, their rooms are decked with private bathrooms, desks, flatscreen TV, and Wi-Fi. They have a swimming pool and a garden if you'd like to take a stroll around.
Location: Jl. Seririt- Singaraja, Kalianget, Kec. Seririt, Kabupaten Buleleng, Bali 81152
Contact number: +62 21 29707600
Price: 260k-330k IDR per night
10. Ekommunity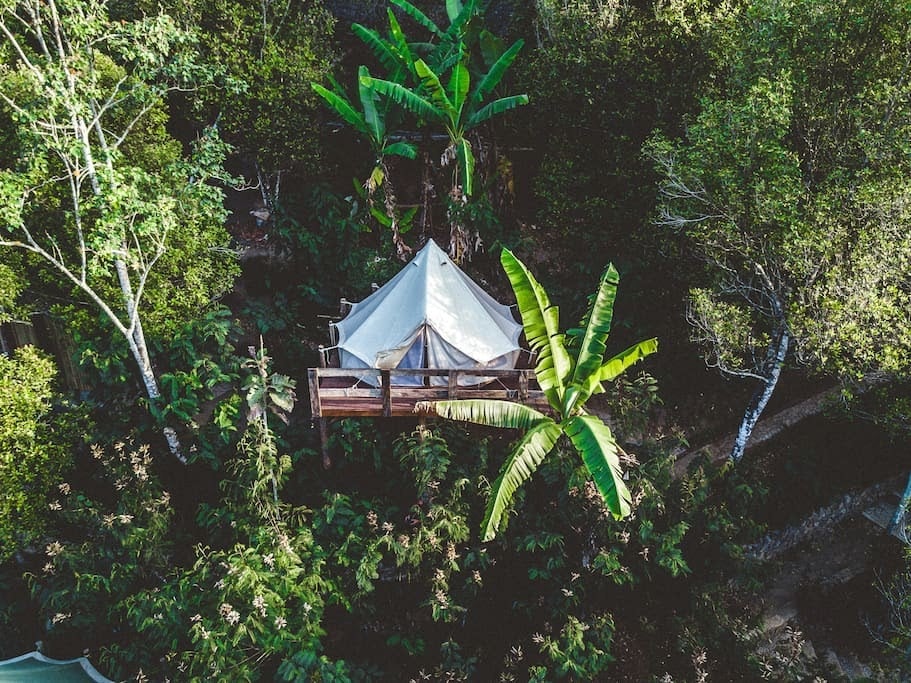 Located in Munduk, Ekommunity is branding themselves to be more than just a hotel. They are also a group of likeminded people who care about healthy and sustainable living. This is an amazing tropical retreat for you and your couple. Their rooms consist of Glamping tents that will let you breathe and feel the air and atmosphere of a one hectare permaculture food forest. Be prepared to be amazed and rejuvenated, as they offer many things to try. From their health-focused restaurant, their yoga classes, workshops, and shops, you'll be sure to have a memorable romantic getaway with your partner.
Location: Jl. Kayu Putih – Munduk, Munduk, Kec. Banjar, Kabupaten Buleleng, Bali 81152
Contact number: +62 821-4795-1615
Price: start ranges at 270k IDR-430k IDR per night
11. Shanti Natural Panorama North Bali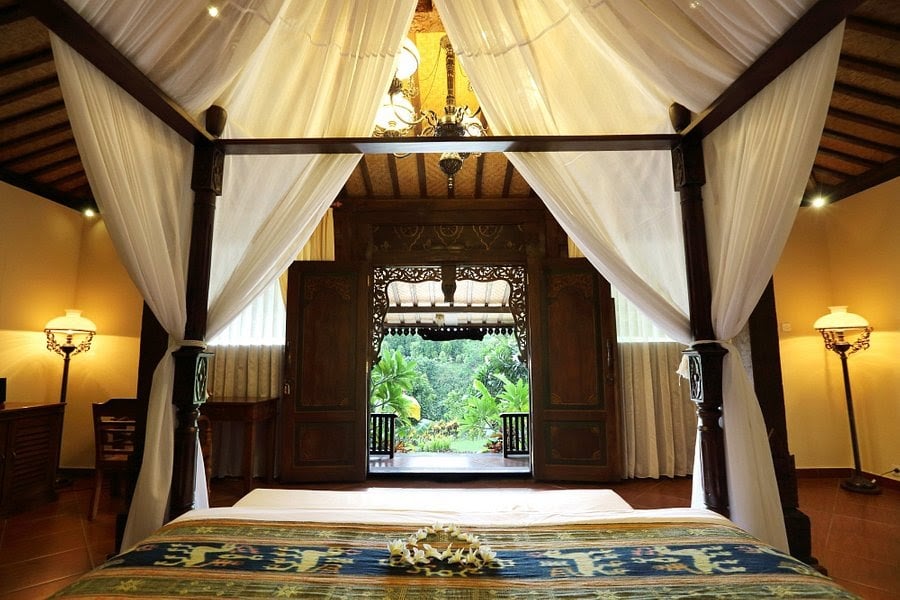 Located in the heart of Munduk, Shanti Natural Panorama North Bali will not only help you and your partner freshen up, but also to engage in a spiritual journey if you would like to do so. They offer different sets of houses whose architecture are based upon Javanese and Balinese traditional values. They offer a variety of services, such as airport shuttles, laundry, and even medical assistance.
For activities, they will take you to the beautiful countryside of Munduk where you can enjoy things from farming, cooking, and exploring local natural sights. If you want a romantic private getaway that gives you the opportunity of knowing local Balinese culture a bit better, then book a room at Shanti! Visit shanti-northbali.com for a reservation or inquiries.
Location: Jl. Raya Desa Sambangan, Sambangan, Kec. Sukasada, Kabupaten Buleleng, Bali 81161
Contact number: +62 812-3824-800
Price: starts currently from 470k IDR per night
12. Sunrise lodge & lounge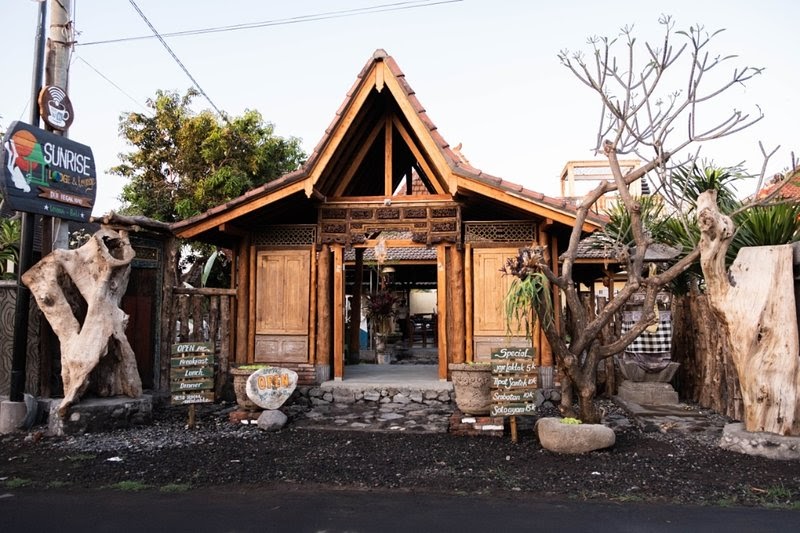 If you think beachfront is the way to go when it comes to enjoying a romantic getaway, Sunrise lodge & lounge will be a good fit for your trip. Located only 100 meters away from happy Tukad Mungga beach, this place will give you the best views, accommodations and services affordably. Their rooms are pretty much decked out with all sorts of necessities you will need for your stay.
Location: Jl. Pantai Happy, Tukadmungga, Kec. Buleleng, Kabupaten Buleleng, Bali 81119
Contact number: +62 819-3630-0377
Price: starts from 250k IDR per night.
13. Funky Place Lovina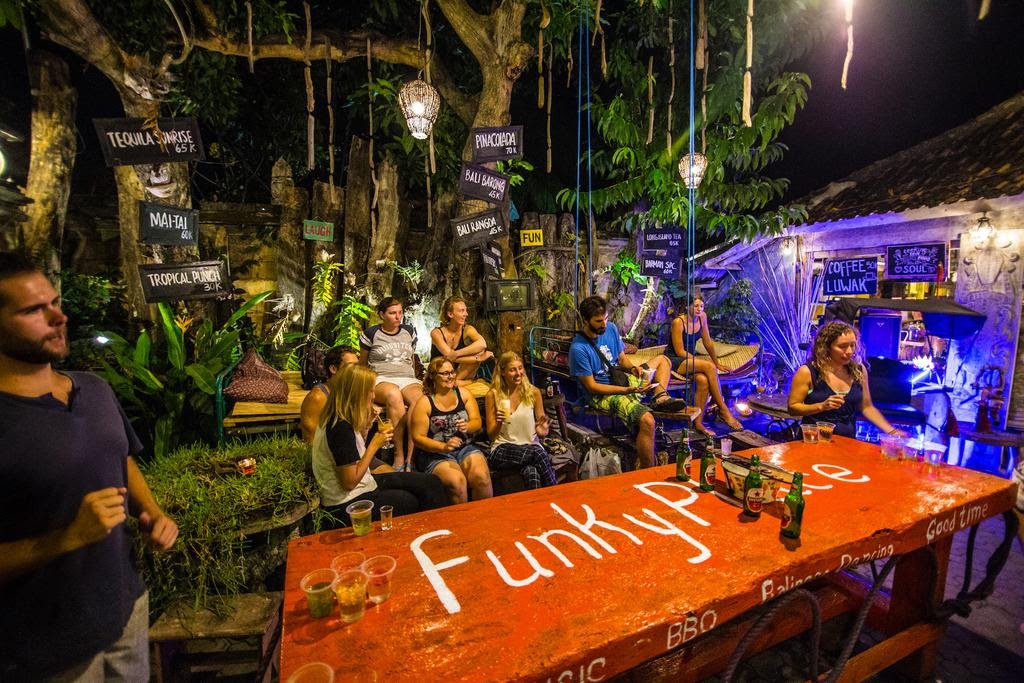 Put some funk into your romantic getaway with Funky Place Lovina! Their rooms are nothing special, yet the facilities that they provide are so much more. BBQ, dance parties, spas, and souvenir shops are some of the facilities that awaits you when you are staying in Funky Place. Make sure to also ask the staff if you need help with itineraries or plans in North Bali.
Location: Lovina, Bali, Jl. Seririt- Singaraja, Kaliasem, Lovina, FunkyPlace, Bali 81152
Contact number: +62 878-6325-3156
Price: start at a range of 85k-150k IDR per night.
14. Bali De Pardis Cottages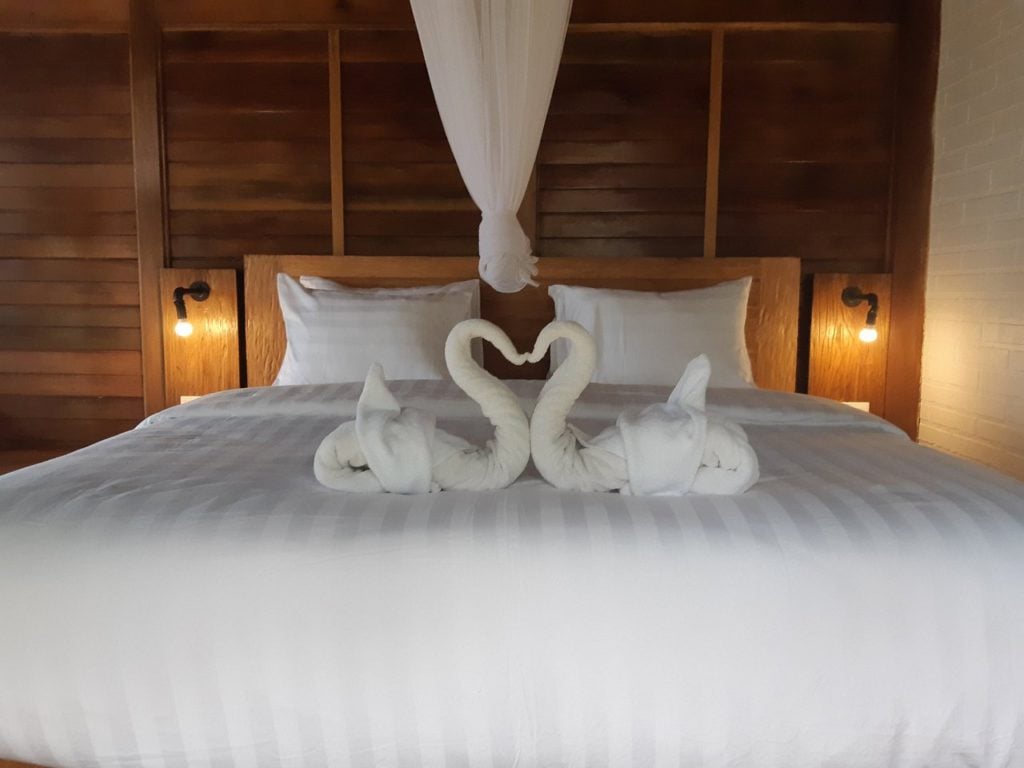 Last but not least, we have Bali De Pardis Cottages. They offer you and your partner a simple romantic stay, with facilities including free private parking, shared lounge, a restaurant and a garden. Wi-Fi is available across the property so you won't need to worry about not being able to look for fun things to do with your lover. When it comes to their rooms, they have a private bathroom and desk for you to put your things on. They provide continental or a la carte breakfasts.
Location: Jl. Desa Bengkel, Banyuatis, Busungbiu, Kabupaten Buleleng, Bali 81154
Contact number: +62 877-5819-1783
Price: starts at 220k-430k IDR per night
Read also: 5 Beautiful Lakes in Bali with Stunning Panoramas
And finished! We hoped you liked our take on 14 guesthouses in North Bali for a romantic stay with your lover. Keep an eye out for more of our posts surrounding lifestyle and living in Bali!