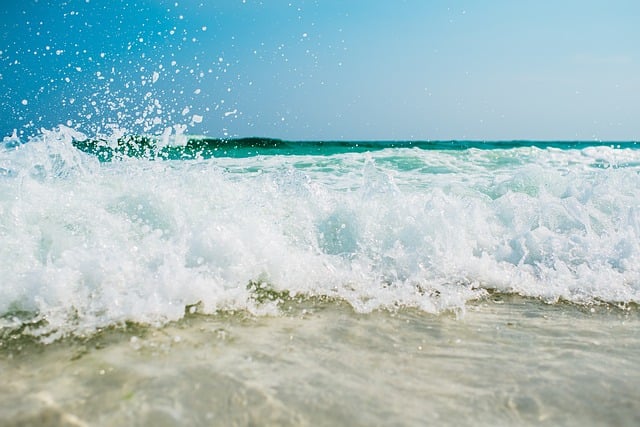 Bali
7 Guesthouses near Petitenget Beach, Bali with Complete Facilities
You can't talk about Bali without mentioning beautiful beaches. Bali's beaches and fantastic nature attract domestic and international tourists as well. Each beach in Bali has its own charm. Petitenget Beach is one of Bali's beaches that is rising in popularity. Among the buildings and busy street life of Kuta, Petitenget Beach is a refreshing oasis. Petitenget Beach has mesmerizing gold sands and is a perfect place to watch the sunset. There are plenty of things you can do at Petitenget Beach. Mainly, people come to unwind and relax while enjoying the view or taking some stunning pictures.
Here are 7 guesthouses near Petitenget Beach with complete facilities for a comfortable stay in Bali!
---
Read Also: Guesthouses Near Echo Beach, Bali
---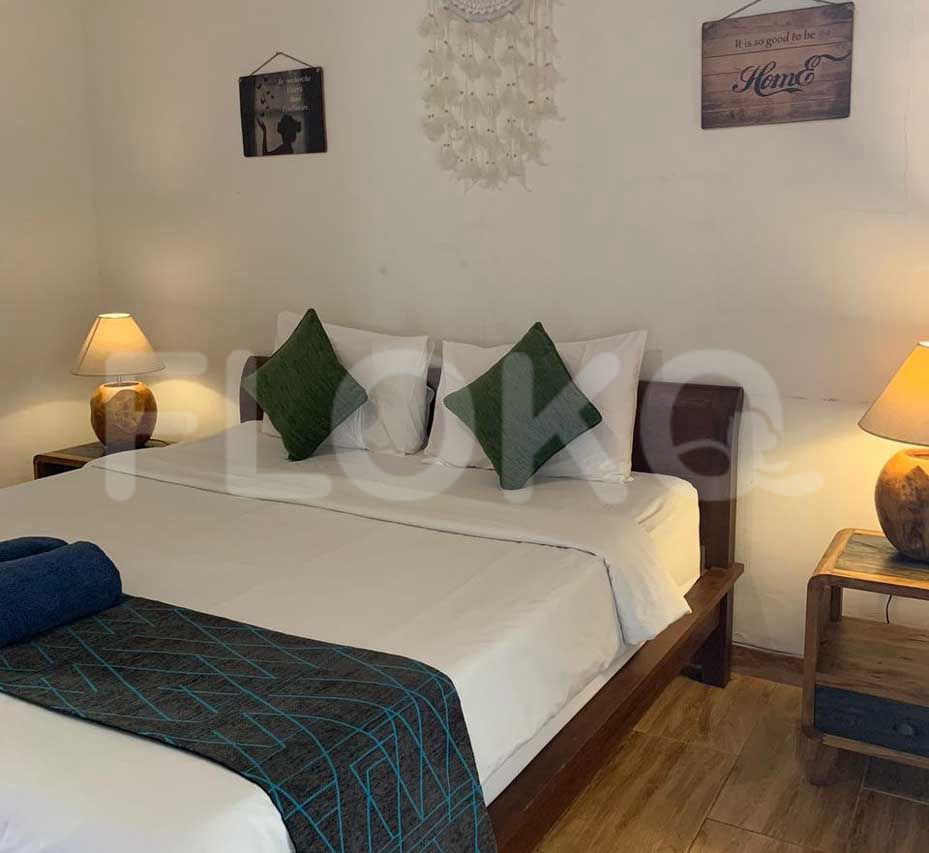 This guesthouse is homey with a tropical Balinese aesthetic and warm sunshine. Moreover, Kubu Guest House has spacious rooms. Convenient communal areas are also available. An advantage of Kubu Guest House is the strategic location. It is nearby beaches, restaurants, and bars. You will save time by going from one place to another. You only need 6 minutes to go to Petitenget Beach from Kubu Guest House.
Facilities:
Fully furnished
AC
Private bathroom
Wi-fi
Shared kitchen
Amazing swimming pool
Simple yet elegant, MD Guesthouse has a great design and comfortable facilities. Rooms are cozy with a private bathroom. It is one of the guesthouses near Petitenget Beach that is high in demand. Moreover, Other beaches near MD Guesthouse are Petitenget Beach and Double Six Beach. Nearby are also restaurants and bars. You only need 5 minutes to go to Petitenget Beach!
Facilities:
Swimming pool
Wi-fi
Shared Kitchen
AC
This guesthouse has a calming view of tropical Balinese rice paddies. The Wina Seminyak is a comfortable place to stay with its well-equipped rooms. You can also enjoy local delicacies at Bambu and Sarong Restaurant. Other activities nearby The Winya Seminyak you can try are; La Plancha Bali, Bali Boat Shed, and Shooters Bali. It only needs 6 minutes to go to Petitenget Beach from The Wina Seminyak.
Facilities:
High-speed WiFi
Parking lot
Ironing facility
Designated smoking area
Private jacuzzi
Air-conditioned rooms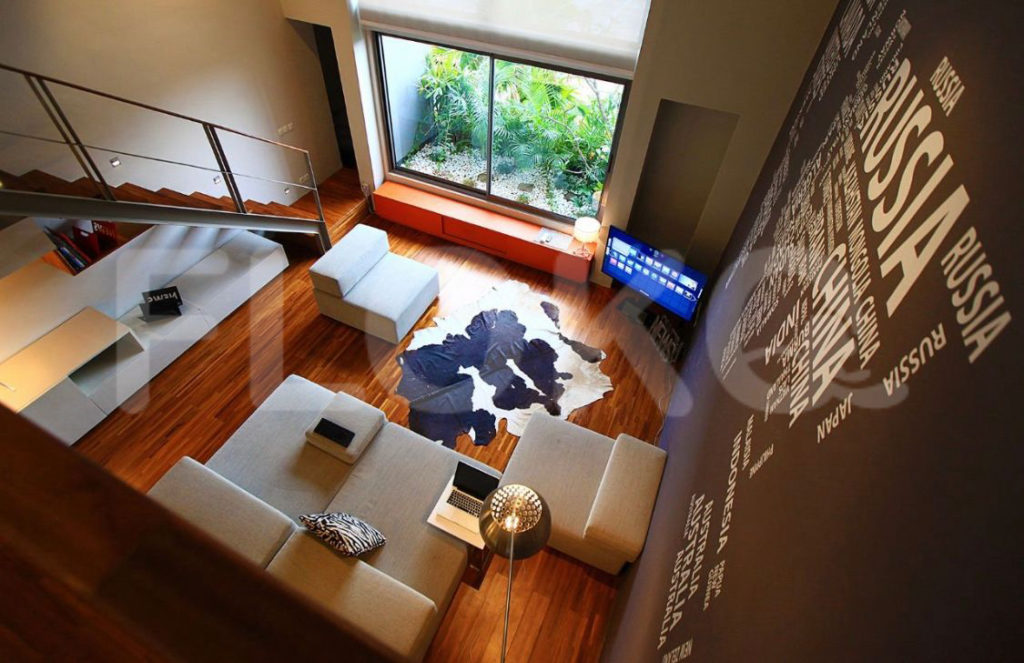 A unique guesthouse with a loft concept, Petitenget 501 is one of the guesthouses near Petitenget Beach. It only needs 2 minutes from this guesthouse to the beach! You will feel comfortable with the lovely and cozy atmosphere. The furniture and interior design of Petitenget 501 are modern and chic. Other beaches nearby Petitenget 501 are Batu Belig Beach and Seminyak Beach.
Facilities:
Air-conditioned room
TV with Netflix streaming service
Dining space
Living room
Swimming pool
WiFi
Private bathroom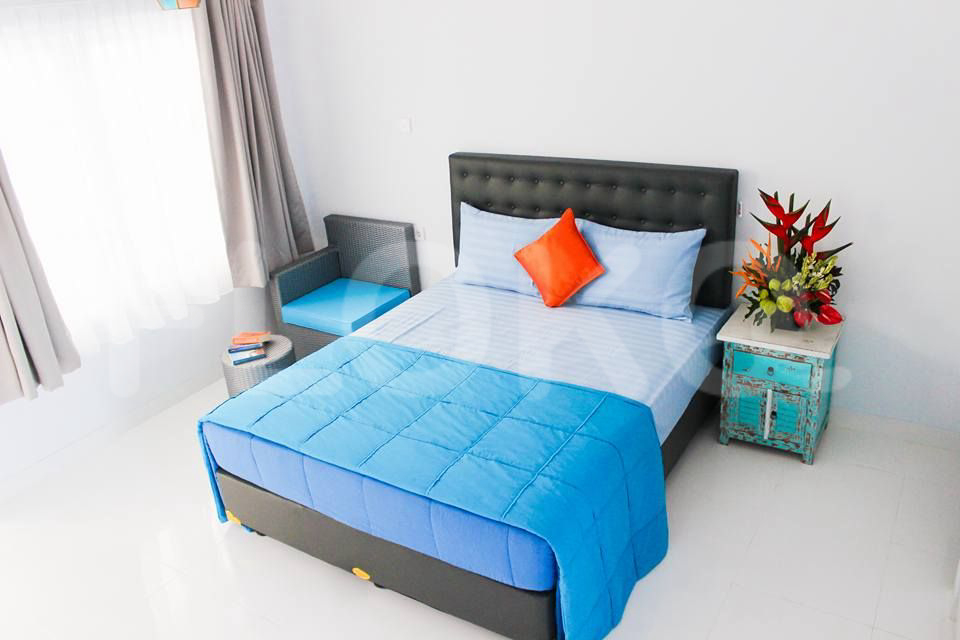 This guesthouse has a white, blue, and green color scheme. The vibes of Kumpi Rooms are cozy and calm. Staying in Kumpi Rooms will make it easy to fulfill your daily needs during your stay. You can enjoy the terrace and garden area to share moments to chill outdoors. Kumpi rooms is only 8 minutes away from Petitenget Beach.
Facilities:
High-speed WiFi
Parking lot
AC
Hot water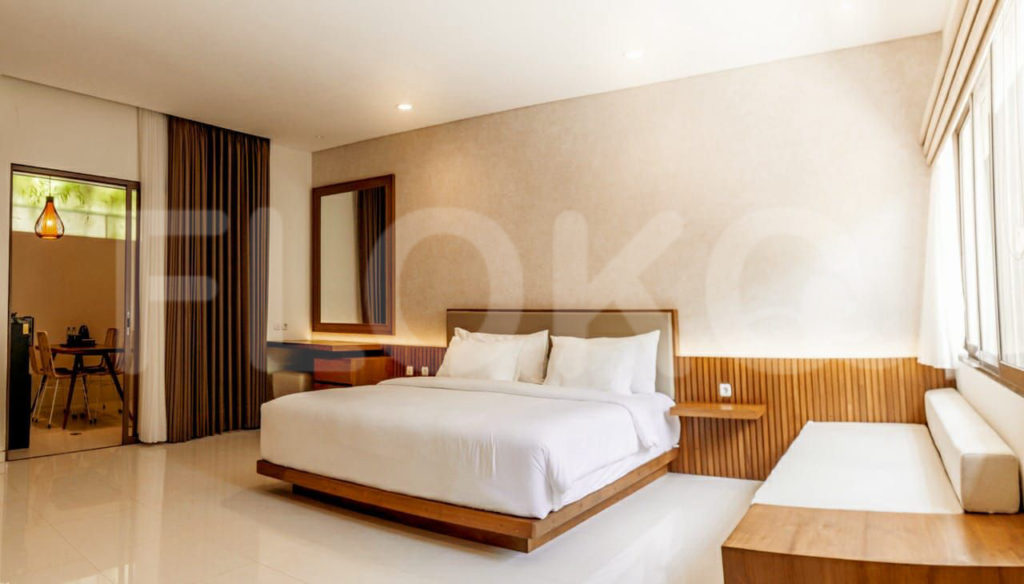 Modern and luxurious are what describe D'Green Kuta best. This guesthouse has a spacious room with daily life necessities. You can also find the neighborhood around the guesthouse being beautiful and serene. D'Green Kuta is also nearby beaches, restaurants, and bars. Petitenget beach is less than 15 minutes from D'Green Kuta.
Facilities:
King-size bed
AC
Cable TV
Minibar
High-speed internet
Spacious living area
Kitchen
Pool
This is a perfect choice for a tropical Bali stay. The Studio Seminyak is surrounded by green rice paddies. You can relax and chill in the busy city of Denpasar. Other than natural destinations, there are also numerous temples and museums to visit and restaurants to try! The Studio Seminyak also has a spacious communal area. Petitenget beach is less than 15 minutes from The Studio Seminyak
Facilities:
Communal kitchen
Dining room
Swimming pool
Garden area
High-speed Wi-Fi
Parking lot
Air-conditioned rooms
So, those are guesthouses nearby Petitenget Beach. Ready to plan your next vacation in Bali and visit beautiful beaches? You can book every guesthouse on the list above with Flokq! Pay without the hassle and enjoy every facility provided. Visit Flokq's website now!