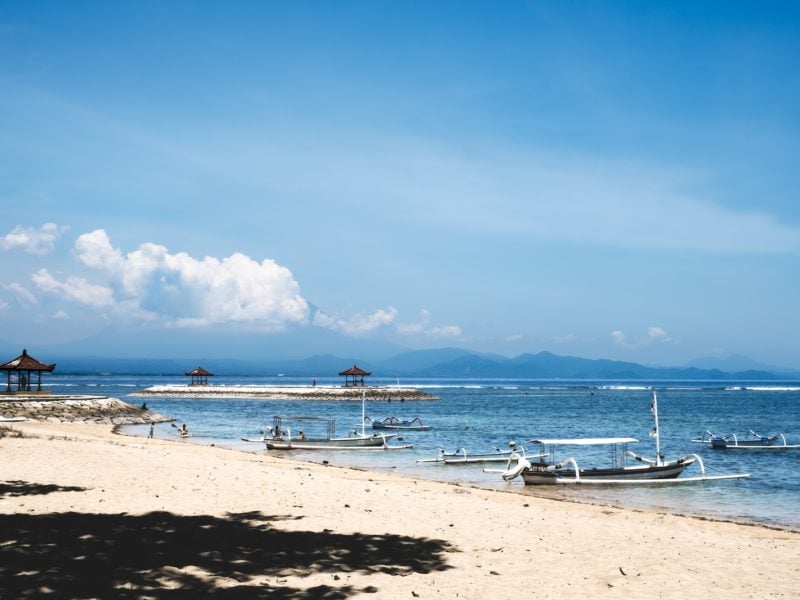 Bali
An Ultimate Neighborhood Guide to Sanur, Bali
Sanur is located in South Denpasar, 13.5 km away from Kuta, Bali. Travel from Kuta to Sanur usually takes around 30 minutes. If you think Kuta is too crowded for you, then Sanur is more worthy to visit. Lots of beaches with amazing views and beautiful sands, temples with calm atmosphere and even a quiet nightlife are available in Sanur.
About Sanur
Sanur is a place where Bali tourism first flourished. But way before that, Sanur has already taken a great part in some historical events in Bali. Many places in Sanur counted as historic places, and now became a must-visit spot while in Bali. Just like the other part of Bali, there are a lot of restaurants and cafes along the coastline in Sanur.
Speaking of Sanur, there is no way that we could forget to mention the famous temples, beaches as well as water-sport activity all around Sanur. The waters of Sanur are perfectly clear and excellent for swimming, snorkelling or any other water sports. Now, are you keen enough to follow these guidelines and learn deeper about Sanur?
Things to do in Sanur, Bali
If you think that Sanur only offers you temples, beaches and water-sport activities, then you are obviously wrong. There are still so many places to visit and activities that are worth to try in Sanur. Here are some recommendations about things to do in Sanur.
1. Walking around the Streets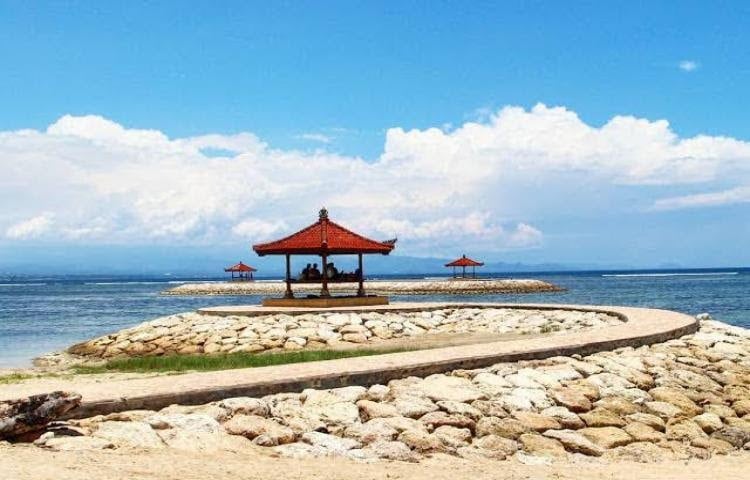 Beaches in Sanur indeed have their own charm, but still offer other things to be enjoyed. Most of the coastline in Sanur is flanked by paved roads and surrounds the waterfront, making it the perfect place for an evening walk. This will bring you the joy of seeing beautiful scenery and the city views of Sanur which is surrounded by beautiful restaurants and cafes.
2. Pasar Sindhu Night Market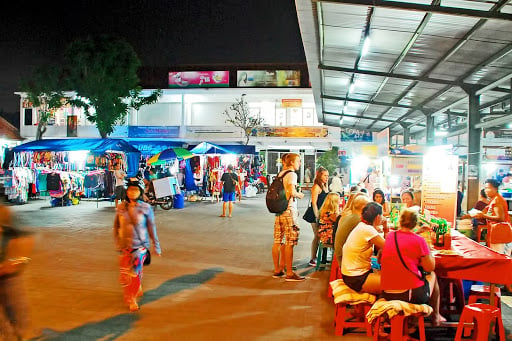 Pasar Sindhu Night Market is a best place if you are looking for a place to fulfill your cravings. This place is considered as a top spot for late night shopping especially when it comes to snacks. Pasar Sindhu night market will give you a chance to try lots of local street food while enjoying the nightlife of Sanur.
3. Kitesurfing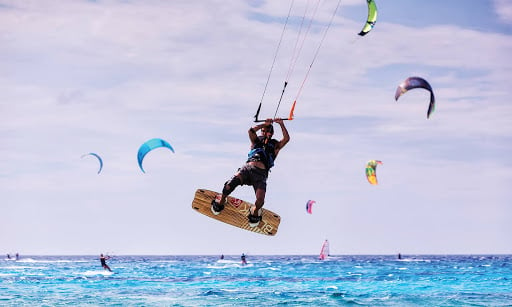 Many of the beaches in Sanur have kitesurfing services, and even provide the instructor in order to give you the best experience without fear. This activity offers you a chance to enjoy Sanur from above while flying through the area.
You cal also read about Best Coliving Spaces in Bali
Beaches around Sanur
Not like beaches in other parts of Bali were famously known as the best place to see the sunset, most beaches in Sanur is also a perfect spot to enjoy the view of the sunrise, especially in Matahari Terbit beach. Here are some of the beaches in Sanur for you to visit.
1. Sanur Beach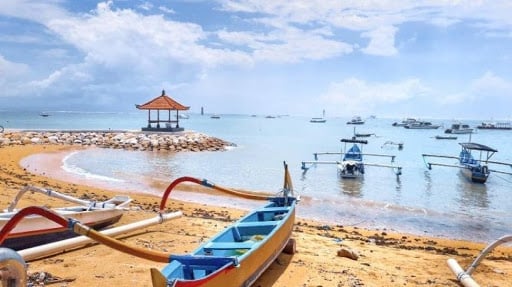 The famous Sanur beach is one of the beaches in Sanur that always drag tourist attention. Here, you can also see the beautiful sunset and feel a peaceful wave-sound. If you are looking for some local culture activity, make time to visit Sanur in July or August, and you will get the chance to witness the Annual Bali Kites Festival.
2. Padang Galak Beach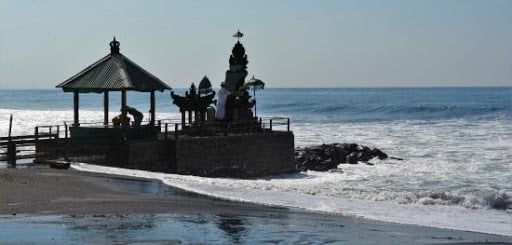 Padang Galak Beach is one of the most fantastic beaches in Denpasar. It is famously known with lovely views of the islands in the distance that can be seen from Padang Galak beach. Here is also a place of Kite Festival events that you definitely should not miss out.
3. Pandawa Beach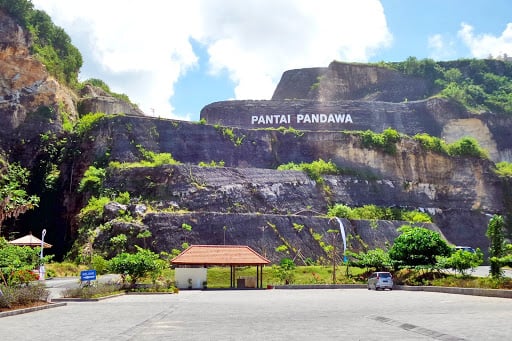 Pandawa beach is located hidden behind cliffs made of limestone. By visiting Pandawa beach, you will be able to see the amazing views of the horizon with your eyes. In this beach, there are cliffs that face the oceans, it is said that those cliffs depict a hero belonging to the great epic Mahabharata, hence the beach is called 'Five Pandawas'.
Read also about A Guide To Local Indonesian Liquor
Temples in Sanur
Sanur as a place that took a great part in the historic events has many temples. Beside being historically related, those temples are also filled with spiritual, religious and traditional cultures that hold in Sanur.
1. Taman Ayun Temple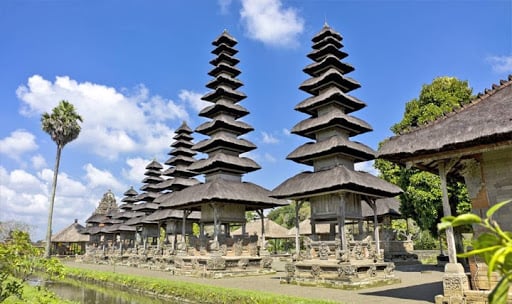 Taman Ayun temple was built in the year 1634 and located in Mengwi district of Bali. After years, this temple was renovated around 1937. Taman Ayun temple is a place that offers you a calm and relaxing environment. Here you can enjoy a peaceful world and step away from a tiring tourist tour. As it is a temple, a sense of spirituality also can be felt here.
2. Jagatnatha Temple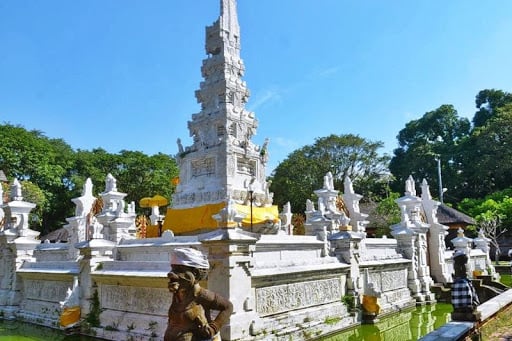 Jagatnatha Temple is located near the Bali Provincial Museum and the city square. This temple is definitely an attention catcher around the area. It is because the temple has been going through a few renovations and now is able to stand still despite the fact that Jaganatha temple is surrounded by an old sense.
3. Sakenan Temple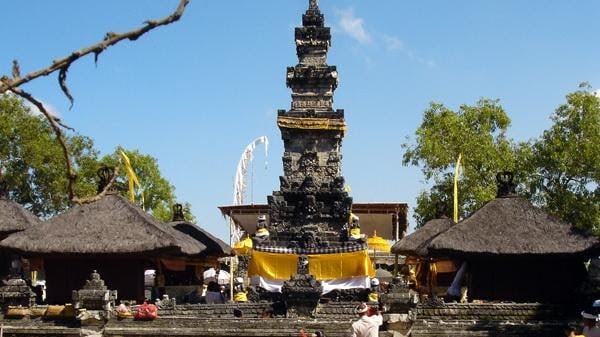 Sakenan temple is considered as one of the greatest places in Bali. This place took part in the history of Bali traditional culture. After being renovated and reconstructed from time to time, Sakenan temple still holds a strong spirit of the ancient Balinese culture.
Shopping in Sanur, Bali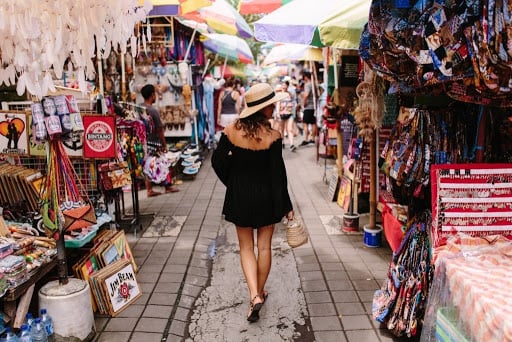 There are many shopping options available in Sanur. Although shopping is a fun activity, in order to save your time and energy, check out this recommendation of shopping places in Sanur.
1. Jalan Danau Tamblingan Shopping Street
As Sanur's main street, Jalan Danau Tamblingan is a must-visit shopping spot in Sanur. Here you will be offered by various brand boutiques and locally run art shops. The art shops mostly sell handicraft items with affordable prices and good quality which is suitable for souvenirs.
2.Nogo Bali Ikat Centre
Nogo Bali focuses on a Balinese heritage textile called Ikat. Special thing about Nogo is the collections here are handmade. Nogo provides you with gifts and souvenirs, also offering regular sale items.
3. A-Krea Sanur
A-Krea is a little boutique of artisanal products that are original and elegant. Here in A-Krea, you can find so many things such as traditional batiks for living room backdrops or table runners to bamboo vases dyed in rich colours. This place is filled with art sense.
Yoga in Sanur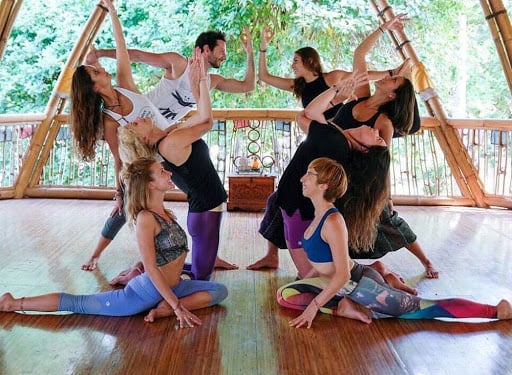 Do you want to spend quality time while on tour? You can go try yoga. Sanur has so many options of yoga class to maximize your experience while in Bali. There are also available yoga retreats that come with other activities such as yoga and diving, yoga and massage, as well as yoga and pilates. Book your spot on a Sanur yoga retreat and get ready to discover this amazing part of Bali.
Nightlife in Sanur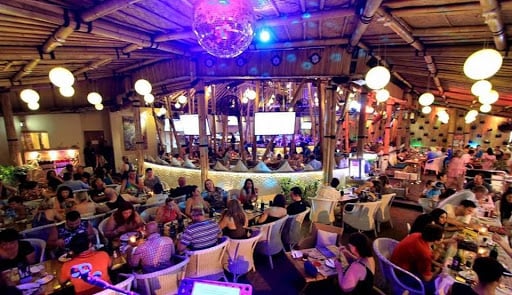 Nightlife in Sanur is quite different from the other parts of Bali. One of the reasons is because local rules in Sanur require some venues in certain areas to close after midnight. But there is still a place that you can visit to experience nightlife in Sanur.
1. Sector Bar & Restaurant at Bali Beach Golf Course
Sector Bar is a golf club restaurant and bar that's attached to the Bali Beach Golf Course in Sanur. This place is open till midnight, together with live jazz tunes, it offers you a luxurious bar with beautiful surroundings.
2. Casablanca
Best place to spend the night and have quality time with friends in Sanur is Casablanca. Located on the Sanur's main street, this spot features live music nightly. The music is good and not too loud so you can still have a comfortable conversation.
3. Beatles Cavern Bar
Beatles Cavern Bar is considered a unique music spot in Sanur. This bar is also inspired by the original rock and roll Cavern Club in Liverpool. Just like the name, this is a best place for Beatles lovers to enjoy retro rock with a fun atmosphere.
Working in Sanur
Surrounded by a romantic scene, nice environment and lots of great places to try, Sanur became one of the best places to work. Also, so many relaxing spots here will help you have a sweet escape from your tiring day.
Getting around in Sanur
Getting around in Sanur will always be easy as there are many options of outlets to rent a car, motorbike or bicycle. You can easily find taxis and any other conventional transportation options. Want to take a walk? Sanur is also a pedestrian-friendly place where the streets are relatively quiet. Sanur's atmosphere just makes for a lovely scenic bike ride, especially in the early morning.
Expat Living in Sanur
Considering to live in Sanur? Then you can obviously go for it. Sanur is a classic and classy destination that makes it the favourite choice of foreigners – especially Europeans. The atmosphere of Sanur is quite calm and relax, suitable for foreigners couple and looking for supportive places for kids.
That is everything you need to know about Sanur. Now you can wander around Sanur and enjoy the complete experience!
---
You can also try a new experience of living in accommodation with Flokq! Flokq offers new comfortable accommodation with the co-living concept that you can rent during your stay.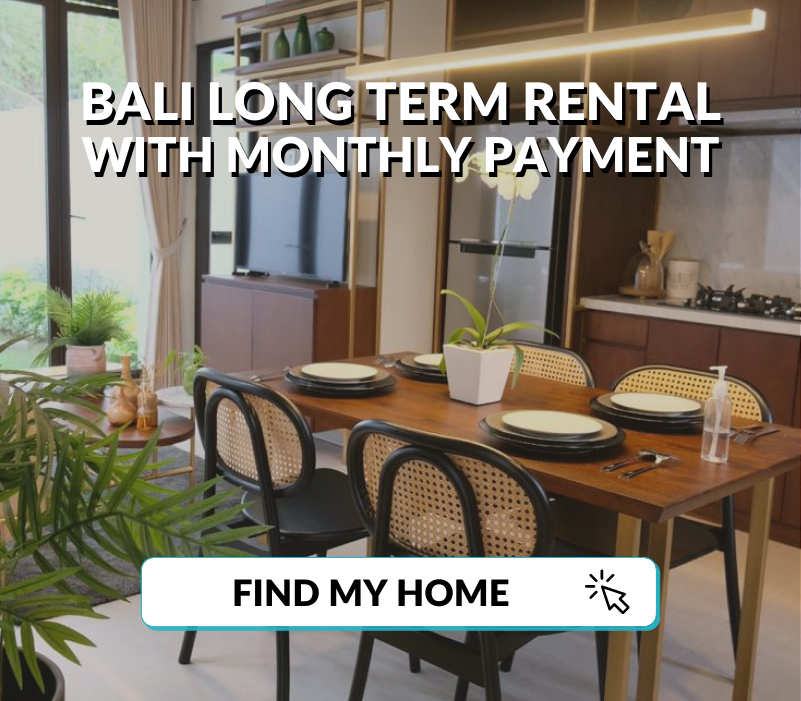 Want to know more? Reach us at +62 813-1490-5690 or click the button down below!
Click here to check out Flokq's Units in Bali