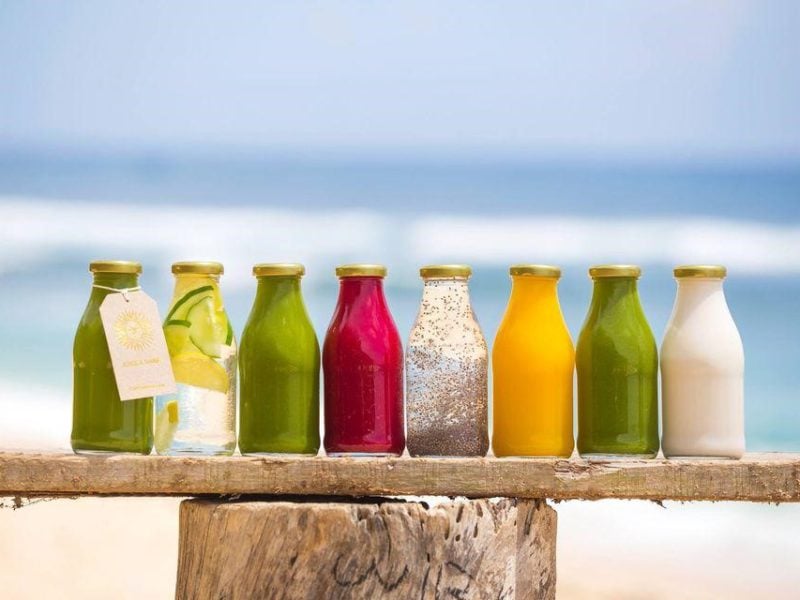 Bali
9 Juice Bars in Bali: Healthiest and Most Recommended
Drinking juice is one of the best options if you want delicious yet healthy drinks. Besides that, the juice is also used for weight loss, sustaining vitality, removing the toxic substance in our body, and also recharge our body. If you are worrying about getting inflammation, you shouldn't if you drink these juices. These are the best healthy juice bars in Bali that serve you healthy ingredients at a competitive price. Instead of getting inflammation, you will be healthier if you drink these juices every day. So, you can count on these juice bars in Bali.
People also read: Spoil Yourself with Delicious and Healthy Foods from 8 Best Salad Bar in Bali!
1. Jiva Juice

Jiva Juice is the first juice cleanse brand in Bali that you can buy through an online store only on their official website. It is a cold-pressed juice that is 100% vegan and halal for daily consumption. They are supporting local organic and pesticide-free farms by growing some produce organically by themselves. Besides that, Jiva isn't using any preservatives or pasteurization so that these juices are good for you to keep in a refrigerator for 2 to 4 days. They have some types of juice that you can choose such as cold-pressed juice, emergency ward, raw smoothie, and booster shot that you can choose based on your needs.
Address: Jl. Raya Sempidi No.123, Lukluk, Kec. Mengwi, Kabupaten Badung, Bali 80351
Opening hours: 6.30 AM – 2.30 PM (closed on Sunday)
Contact: +62 813 3841 1119
2. Remix Juice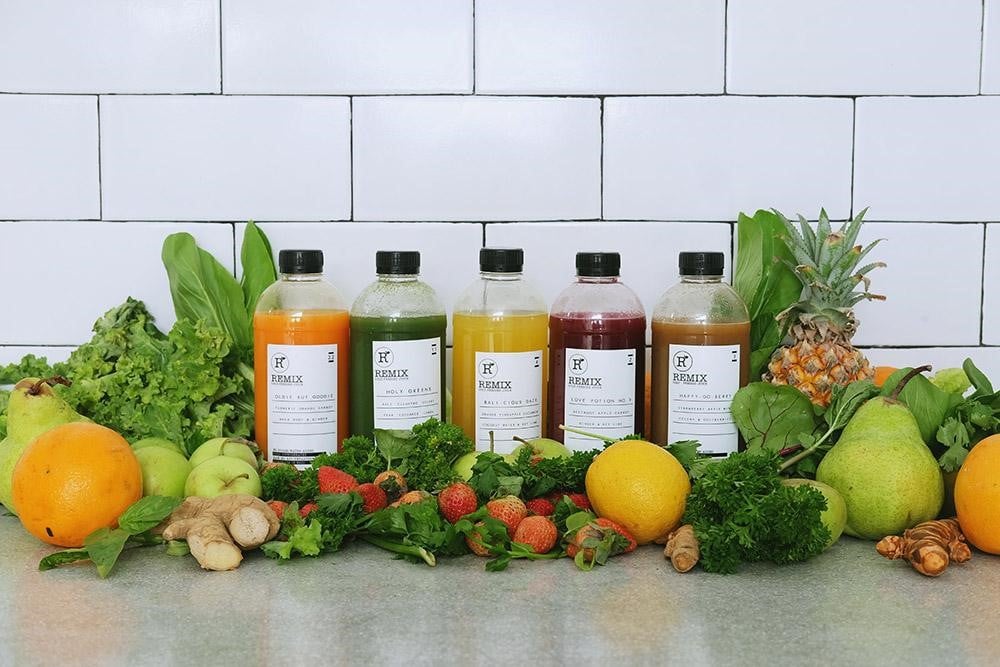 For the next one, you can count on Remix Juice Bali. They are making those healthy juices from a careful selection of only high-quality fresh produce with standard fruit and vegetables cleaning & handling. Besides that, they also mix the vitamins and anti-oxidants inside the juice so that you can get a healthy feeling after tasting Remix Juice. They have a wide selection of cold-pressed juices starting from young coco flavor, holy greens, and 20+ other flavors. They also served some options for juice cleanses that are divided into light juice cleanse, intermediate cleanse, beginner, and detox juice.
Address: Jl. Umalas II No.16A, Kerobokan Kelod, Kec. Kuta Utara, Kabupaten Badung, Bali 80361
Opening hours: 7 AM – 5 PM
Contact: +62 361 8974005
3. Juice Time Dalung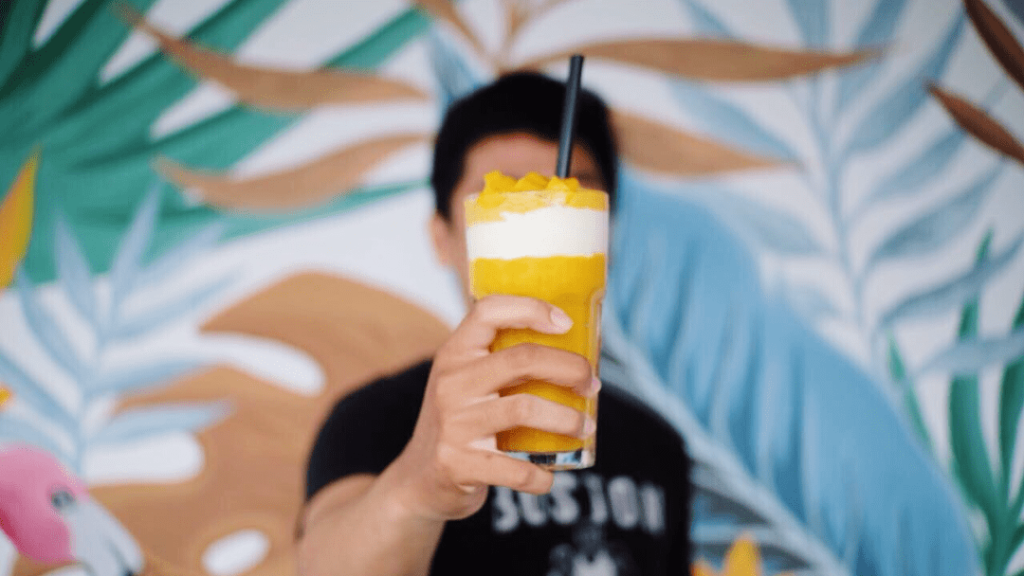 Juice Time is well-known for its healthy ingredient juice for the customers. They serve you with some selections of healthy juice at a competitive price. You don't have to worry when you try it because they always make the juices from the freshest fruits and there are no preservatives that they use. So, you can stay here to hang out and try their healthy juices.
Address: Jl. Letda Tantular, Dangin Puri Klod, Kec. Denpasar Tim., Kota Denpasar, Bali 80226
Opening hours: 11 AM – 11 PM
Contact: +62 811 3994 800
4. Fruit in Bottle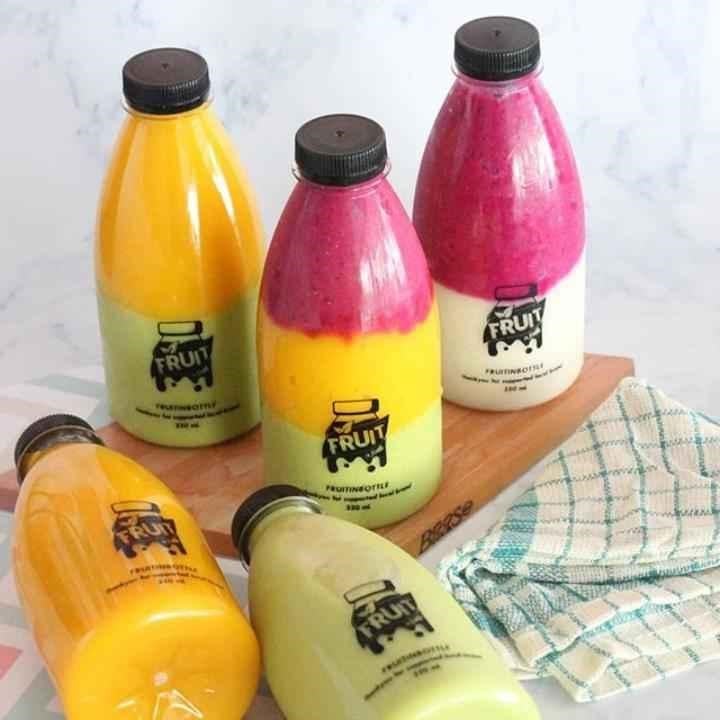 Alt-text: Juices in Fruit in Bottle
Another juice bar in Bali that serves fresh fruits is Fruit in Bottle. They have several branches located in Bali. If you think to try some of the healthy fruits in one bottle, you have to visit and buy Fruit in Bottle juice. They sell different menus for juices and also rainbow juice for you to try.
Address: Panjer, Jl. Tukad Pancoran No.4X, Dauh Puri Klod, Kec. Denpasar Sel., Kota Denpasar, Bali 80225
Opening hours: 9 AM – 9 PM on Monday to Friday, 9 AM – 7.30 PM on Saturday and Sunday
Contact: +62 812 3816 5453
5. Rejuve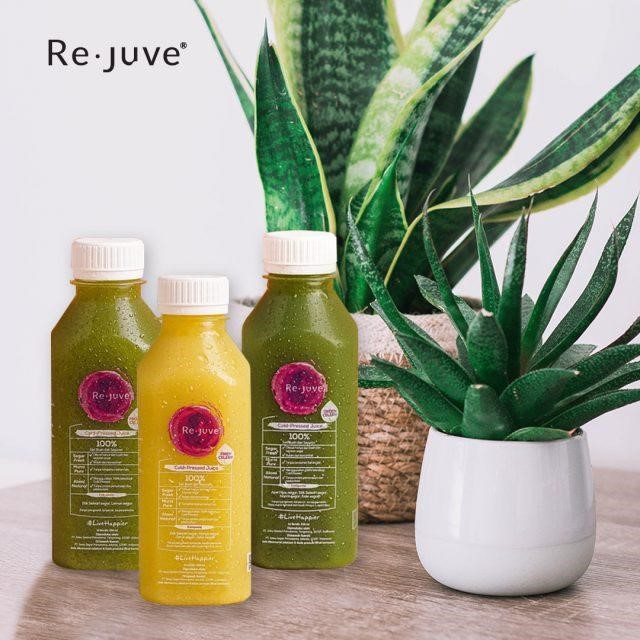 The next juice bar in Bali is the famous Rejuve juice. They have 71 stores in Indonesia's big cities like Jakarta, Bogor, Bali, Surabaya, and any other cities. Some of their juices that you can choose from are the cold-pressed juice classic line, cold-pressed juice signature line, and also smoothies. You could order it online or by visiting their official store in Seminyak.
Address: Jl. Raya Seminyak No.14, Seminyak, Kuta, Kabupaten Badung, Bali 80361
Opening hours: 9 AM – 10 PM
Contact: +62 818 168 175
6. Heyy Juice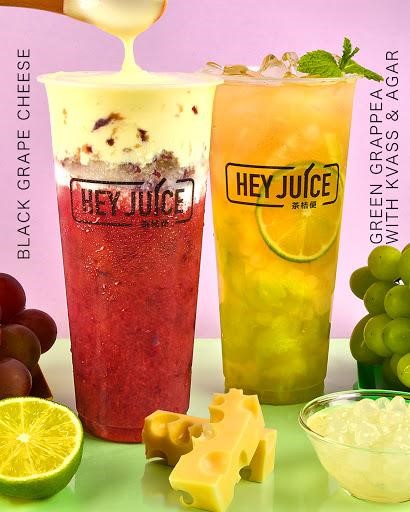 Heyy Juice is located in a strategic place, it is in Bali's Kuta. They are famous for their modern-day convenience and healthy living. So, you will get healthy yet delicious juice. The cold-pressed juices that they made are based on fresh ingredients and there is no sugar or water added. Their signature juices here are divided into some menus such as orange fushion, menta paradise, menta vege for the vegan, urban green, carra blast, sunrise mocktail, and any other menus.
Address: Jl. Mertanadi No.40, Kerobokan Kelod, Kec. Kuta Utara, Kabupaten Badung, Bali 80361
Opening hours: 8 AM – 9 PM
Contact: +62 361 9346749
7. Juice and Shine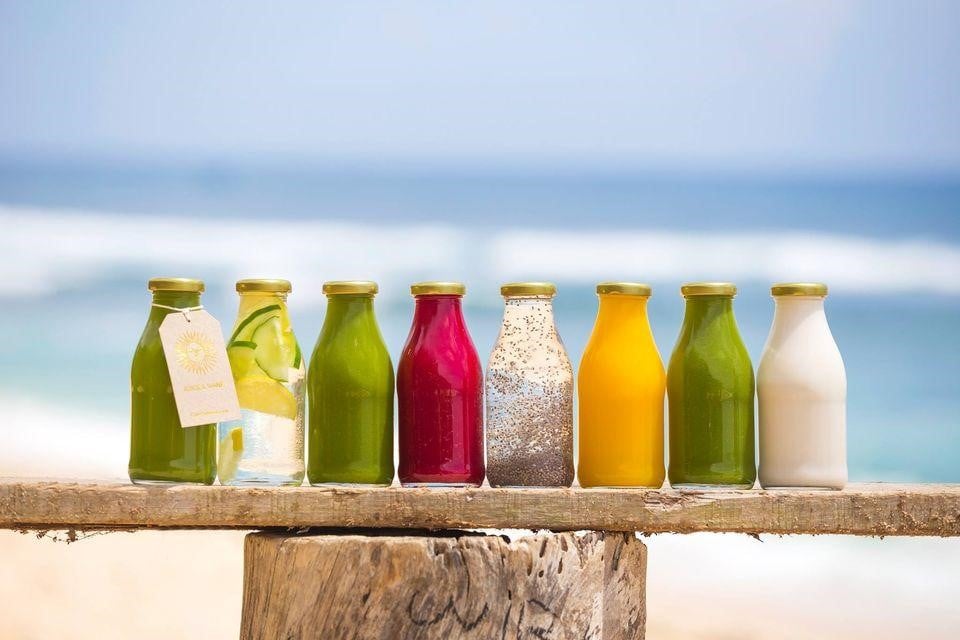 Juice and Shine provide the cold-pressed juices that will help you to boost your detoxification systems, flush out toxins, hydrate your cells, and nourish your body while in Bali. They divide their juices into 3 types, it is laugh cleanse, love cleanse, and live cleanse. Each type has around 8 juices that are safe to consume for you every day. You can order their juices via the official website only.
Contact: juiceandshine.com
8. In the Raw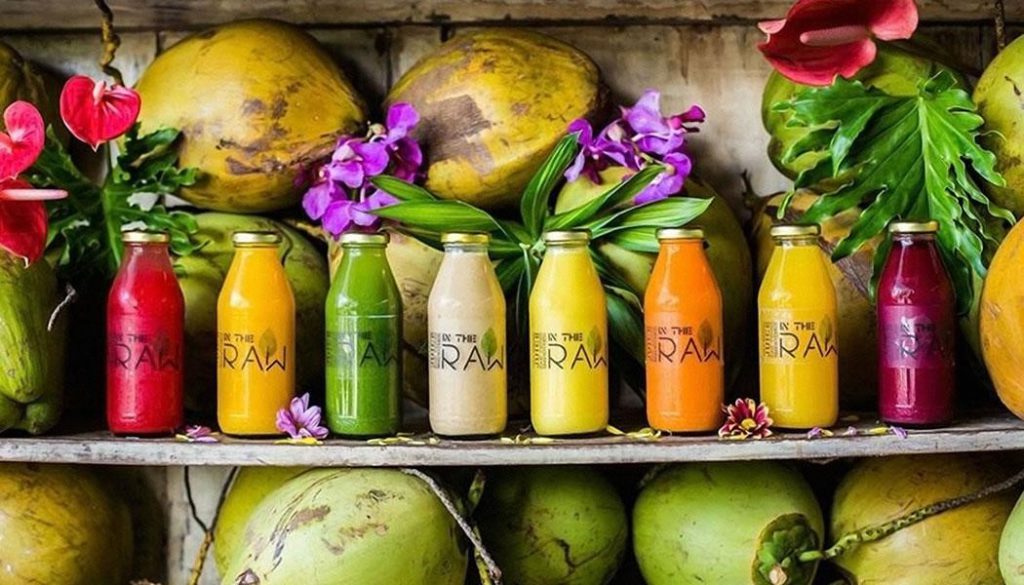 Another juice bar or juice delivery that you can take a look at in Bali is In the Raw. They provide organic fresh pressed-juices that are safe to be consumed every day. You can choose your juice based on your goal such as the clean & green: x-fat challenge, detox: original greens, anti-oxidant, and also recovery juice.
Address: Pantai Batu Bolong St No.103, Canggu, North Kuta, Badung Regency, Bali 80351
Opening hours: 9 AM – 9 PM
Contact: +62 813 3815 1526
9. The Inside Counts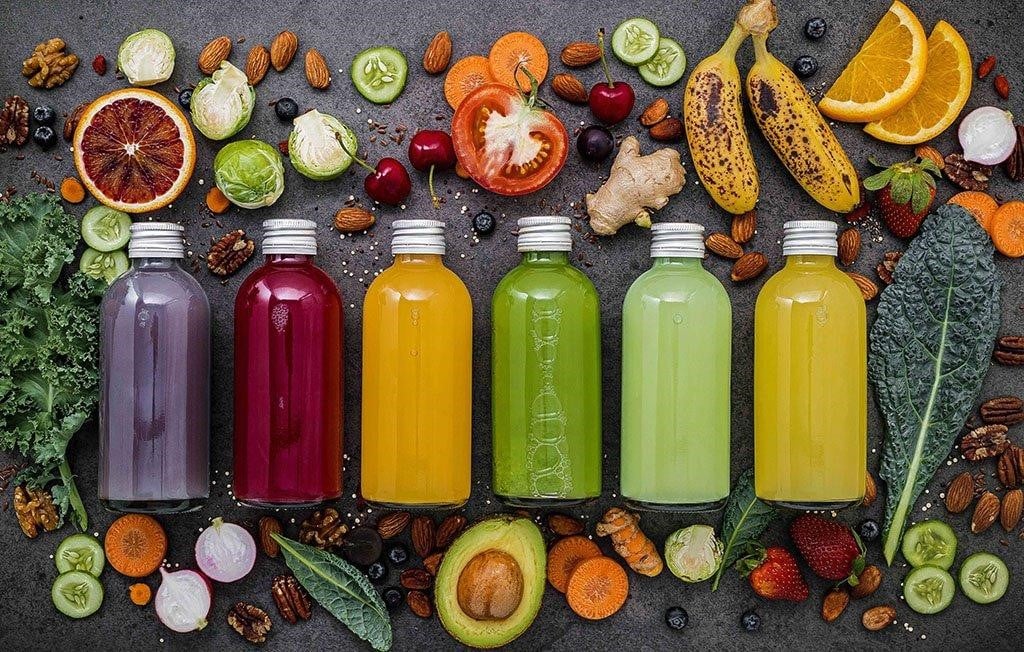 And last but not least, the juice delivery in Bali that you can count on in The Inside Counts. Their cold-pressed juices are designed from the best raw, organic, and locally sourced fruit and vegetables to allow the customer's body to do a complete detox. You can have a 7-day intensive detox package here by book and order the juices via their official website.
Contact: +62 821 4629 2331
That's all! You will taste the fresh yet healthy juices to refresh or detox your body. Hope you choose the best ones for yourself.
Want to explore more rental options in Bali before the next trip there? Flokq has several listings for a more affordable option from their offers. Head up to Flokq to find out more!
CLICK HERE TO EXPLORE RENTAL OPTIONS IN BALI