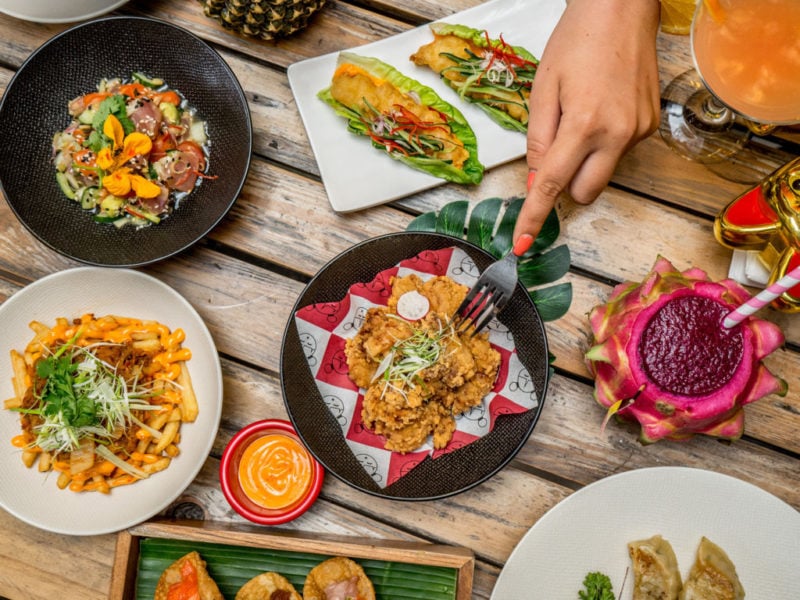 Bali
|
Local Guide
Top 7 Korean Restaurants in Seminyak to Go to on Your Bali Trip
Korea has dominated pop culture around the world. Not just famous K-pop acts like BTS and BLACKPINK and hit K-dramas like Netflix's recent Squid Game and Hometown Cha Cha Cha, Korean delicacies has become a popular cuisine amongst youngsters who are a fan of South Korea and its culture. In Bali, there are various options for you to sate your curiosity and try famous Korean foods like bibimbap and bulgogi. Staying in Seminyak and craving Korean food? No worries! Here are some of the best Korean restaurants in Seminyak and their nearby areas for you to visit.
Read more: 8 Top-Rated and Tasy Korean Restaurants in Bali
1. Bro Grill and Chill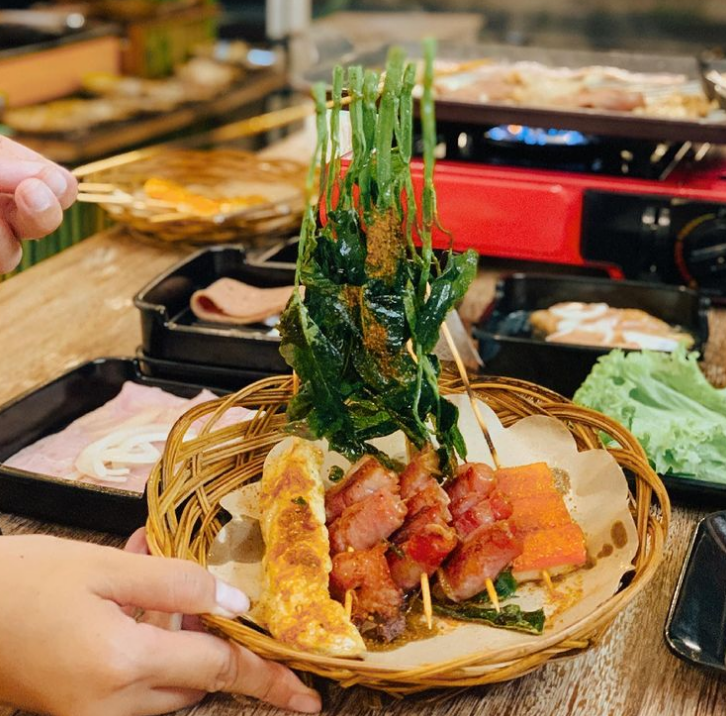 Known also as Warung Bro Grill and Chill, Bro Grill and Chill is the picture of a casual Korean barbeque place. They offer an affordable menu, including a Rp130.000 all-you-can-eat package, and signature sets starting only from Rp100.000! Craving some drinks, too? Don't worry; they also offer beer promos on their beverages menu. With their mouth-watering choice of meat, it is the perfect place for you and your friends to have dinner at after a long day of exploring Bali and its wonders.
Price: Rp100.000 for two people
Address: Jl. Kunti II No. 5, Seminyak, Bali
Opening hours: 6pm – 11pm (Mon-Sun)
Contact: +6282226551384
2. Ling Ling's
Ling Ling's offers contemporary Asian fusion, basing their core ideals on Japanese and Korean styles. Striving for customers' satisfaction, they have an endless supply of Asian tapas and the most delectable drinks menu. Located in the heart of Seminyak, Ling Ling's stands out with its quirky Harajuku vibes, and has become a hit for both locals and tourists. Craving Korean chicken, sushi plates, and some cocktails? Come have a visit to Ling Ling's!
Price: Rp300.000 for two people
Address: Jl. Petitenget No. 43B, Kerobokan Kelod, Bali 80361
Opening hours: 11am – 12midnight (Mon-Sun)
Contact: +6281916417867
3. Tendan Korean BBQ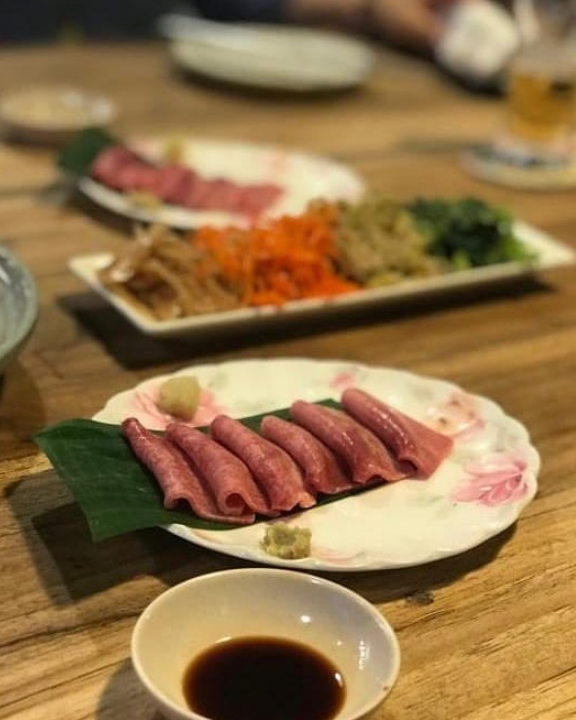 With two branches open in Bali, one in Seminyak and one in Denbar, Tendan Korean BBQ is a well-known Korean restaurant for meat lovers. Their welcoming and casual atmosphere is perfect for those of you who are in the lookout for a relaxed lunch or dinner. Have a taste of their kimchi and their various choices of meat on your next meal! Feel like staying in? Don't you fret, because Tendan Korean BBQ also offers a home barbeque menu; just give them a call!
Price: Rp200.000 for two people
Address: Jl. Batu Belig, Kerobokan Kelod, Bali
Opening hours: 7am – 11pm (Mon-Sun)
Contact: +62361735085
4. Magal Korean BBQ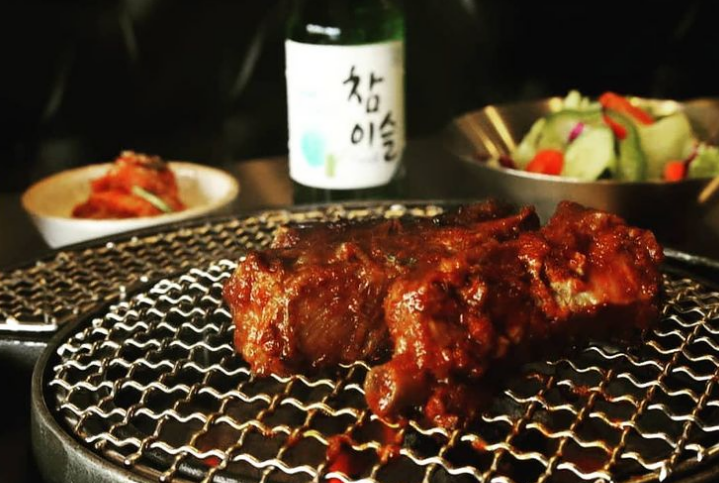 Magal Korean BBQ is no stranger to those who are avid fans of Korean barberque. Serving a variety of meat from beef to pork at an affordable price, this restaurant allows you to grill your own meat at your table. If you're overwhelmed by the choices of meat, Magal also offers bulgogi and budae jjigae sets and other Korean delicacies you see on the screen. Be sure to give it a visit so you won't miss out on this famous Korean BBQ place!
Price: Rp300.000 for two people
Address: Jl. Raya Kuta No. 105, Kuta, Bali
Opening hours: 10am – 10pm (Mon-Sun)
Contact: +62361752505
5. Si Jin Steakhouse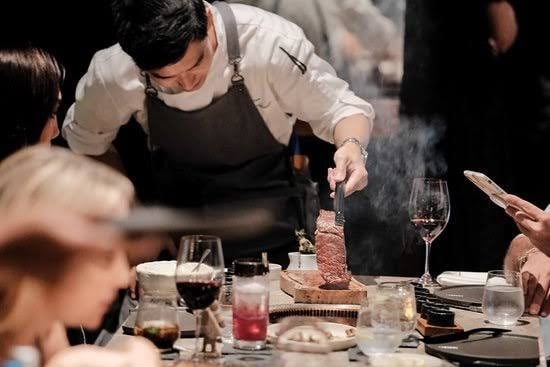 Describing themselves as a modern steakhouse with Korean flair, Si Jin Steakhouse is a fine dining Korean restaurant, perfect for those who are out on a date and looking for a fancier option. Their menu includes delectable options such as wagyu katsu sando, seolleongtang, wagyu butter, naengmyeon, and not to mention their dry-aged cuts and their world-class selection of wines! Be sure to make a reservation on your Bali trip, and taste a night of luxury at Si Jin Steakhouse!
Price: Rp1.300.000 for two people
Address: Jl. Lebak Sari No. 18, Kerobokan Kelod, Bali
Opening hours: 5pm-9pm (Mon-Sun)
Contact: +6281238713964
6. Seoul Galby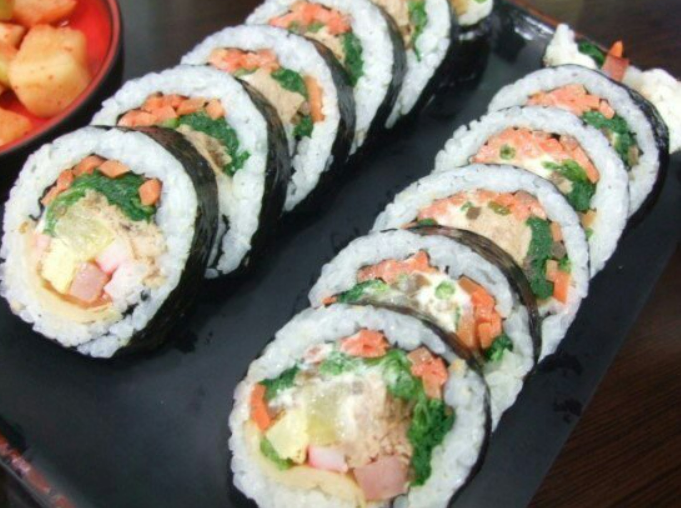 Located just 0.4 miles away from Seminyak, Seol Galby is a Korean barbeque restaurant, offering a variety of meat with the best quality and fresh vegetables. Still a hidden gem in Legian, it is the perfect place to have lunch if you're craving authentic, juicy Korean barbeque with good pickled vegetables. If you're on the last few days of your trip and you're on a budget, no worries! Seoul Galby also offers affordable options in their menu, starting from Rp15.000.
Price: Rp400.000 for two people
Address: Jl. Benesari, Legian
Opening hours: 11am-11pm (Mon-Sun)
Contact: +6281246924383
7. Korea Chicken Bali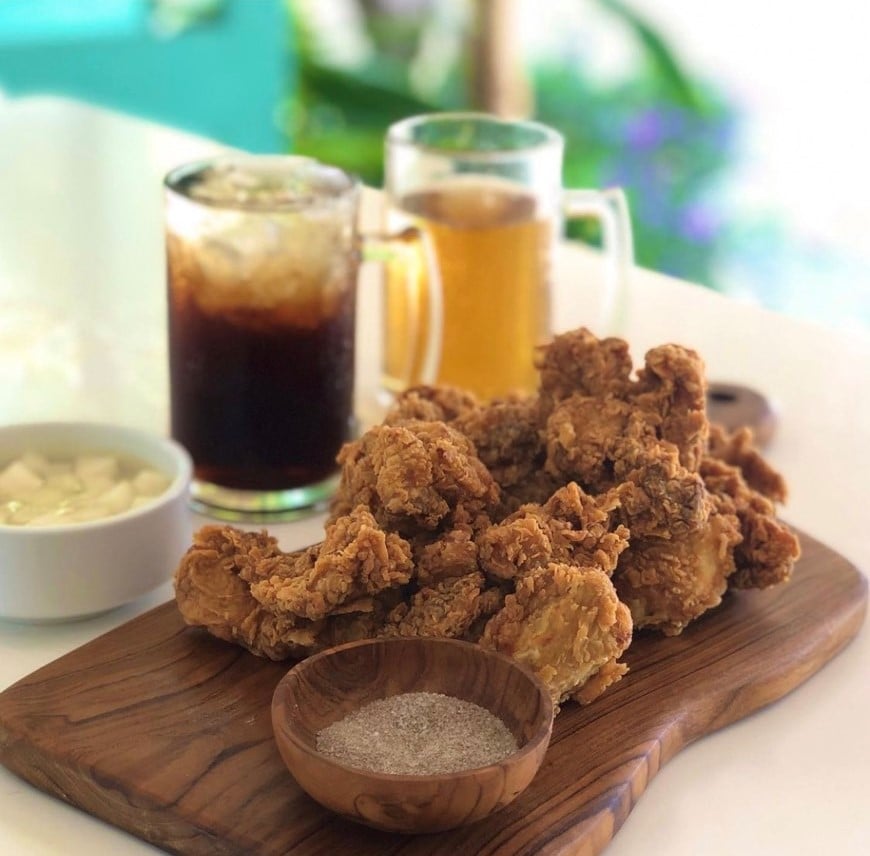 Just launched in November of 2020, Korea Chicken Bali is an up-and-coming Korean restaurant, only 0.7 miles from Seminyak. True to their name, Korea Chicken Bali specializes in Korean fried chicken while still offering a variety of Korean dish in their menu, from jap chae, jjambbong, jjajangmyeon, and many more. You can manage the level of spiciness of your chicken and even order Soju, the famous Korean alcohol, from their beverages menu. With their casual and bright ambiance, a lunch with friends at Korea Chicken Bali will surely be enjoyable!
Price: Rp200.000 for two people
Address: Jl. Majapahit No.18b
Opening hours: 11am-9pm (Mon-Sun)
Contact: +6281238428357