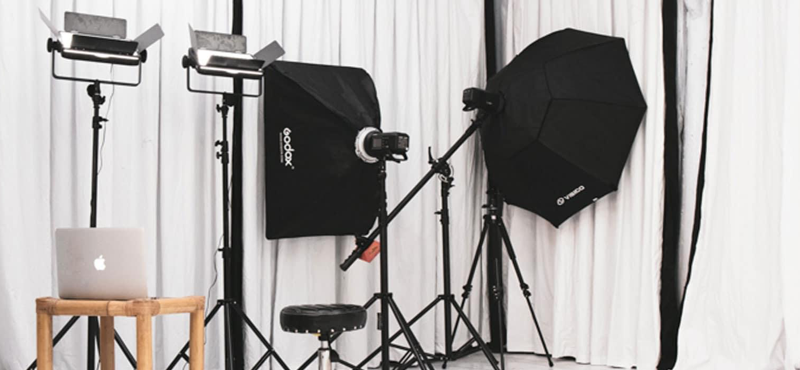 Bali
7 Photo Studio in Bali: The Most Spacious and Professional
The photo results in the photo studio are never bad, right? They always come up with good results and amazed us in many ways. That's why people never stop visiting the photo studios for formal or casual content. You don't need to find good lighting or professional equipment because, in the photo studio, they have provided you all the things that you will need during the shooting sessions. If you prefer to go to the photo studio, you are coming to the right page. These are the photo studios in Bali that you could consider, let's check these out!
People also read: 13 Photographers in Bali: The Most Amazing and Professional Ones
1. Love Anchor Canggu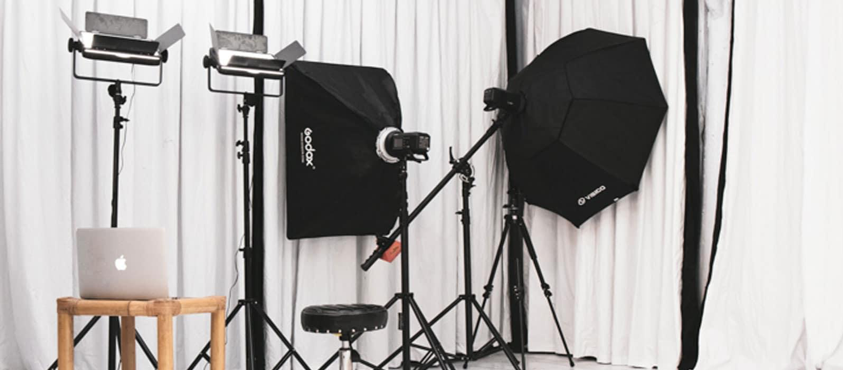 The first stop that you can consider is Love Anchor Canggu studio. You will get the complete sets of equipment for your shoots like the excellent lighting, makeup, dressing rooms, also the lounge area for relaxing or waiting. Besides that, you can enjoy the free WiFi connection and a spacious parking area outside. If you want to rent the studio, they have options that you can choose such as hourly, half-day, or full-day rental studio. Interesting, right?
Address: Pantai Batu Bolong St No.56c, Canggu, North Kuta, Badung Regency, Bali 80361
Opening hours: 9 AM – 6 PM
Contact: +62 853 3399 9917
2. Analog Studio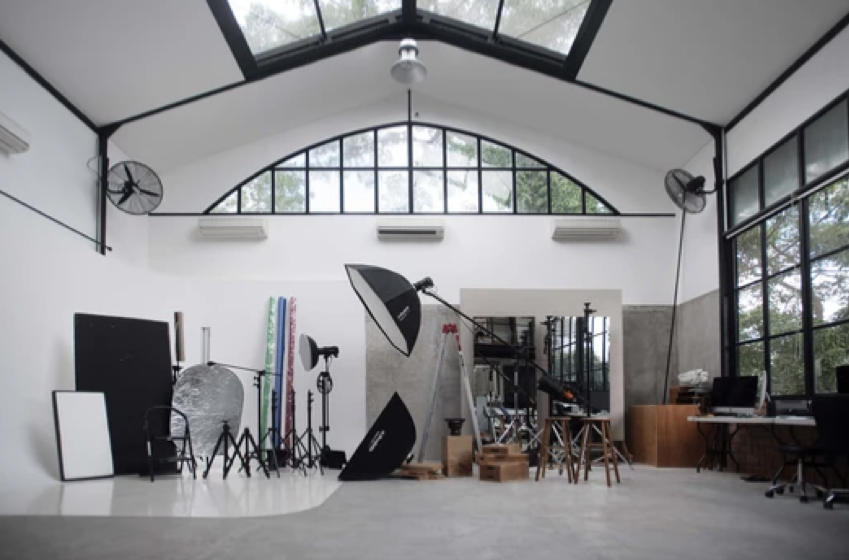 If you are looking for another photo studio, go check Analog Studio that is located in Umalas, Bali. The design inside the studio is having a balance of lighting from both the natural and studio lights and complete with cyclorama inside the studio. You will enjoy the spacious studio that is having 8m x 8m large, with a toilet, shower, and also pantry.
Address: Jl. Dewi Sri No.5-7, Kuta, Kabupaten Badung, Bali 80361
Opening hours: 11 AM – 7 PM
Contact: +62 361 766998
3. Project X Studio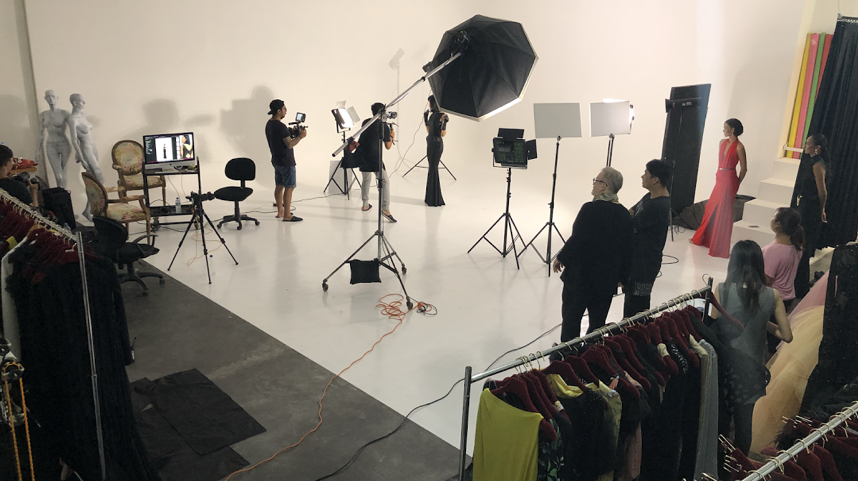 The next photo studio in Bali is Project X Studio. You can have a spacious clean space here with a full set of equipment that you need for your shoots. The studio is offered all of the rig types and diffusers for your production needs. This is the one-stop photography service that provides the photographer, videographer, make-up artist, fashion stylist, and models. So, you can rent the studio and request to get those services at the same time.
Address: No.96, Jl. Raya Padonan, Tibubeneng, Kec. Kuta Utara, Kabupaten Badung, Bali 80361
Opening hours: Not listed
Contact: +62 896 7777 9999
4. Kinship Studio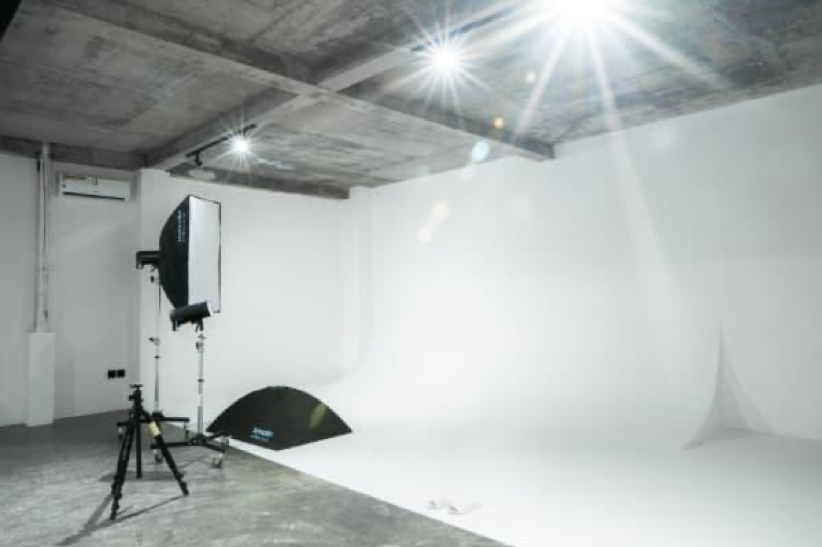 Kinship Studio is a creative workspace for the creators, doers, and makers. They offer to rent some spaces that they have such as the office or studios, communal spaces, photo studio, and they provide café for the visitors. The photo studio that they have is complete with the Broncolor studio lighting and a cyclorama wall. So, what are you waiting for? You could book the Kinship Studio now.
Address: Gg. Jalak VIB No.4, Tibubeneng, Kec. Kuta Utara, Kabupaten Badung, Bali 80361
Opening hours: 8 AM – 8 PM
Contact: +62 812 3866 2897
5. NICONICO Studio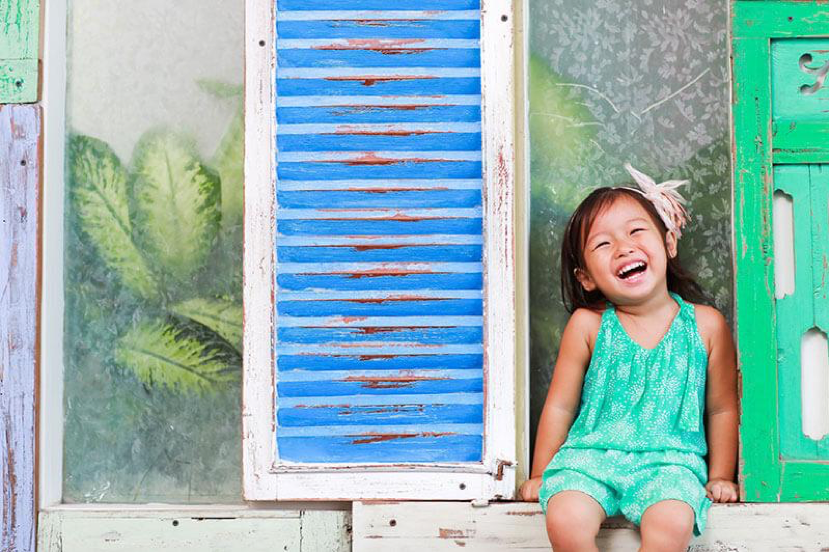 Located in Bali's Jimbaran and near Udayana University, you could consider NICONICO photo studio. They have some packages for you to take. Those packages are the studio basic photo, studio casual photo, studio gorgeous photo & video, wedding dress studio, and many more. Those are with different prices and varied based on the time limit. You could see the difference of studio settings in every packages and they also provide you with the properties inside.
Address: Jl. Raya Kampus Unud No.23 A, Jimbaran, Kec. Kuta Sel., Kabupaten Badung, Bali 80361
Opening hours: 10 AM – 6 PM (closed on Sunday)
Contact: +62 821 4444 9050
6. Supercool Studio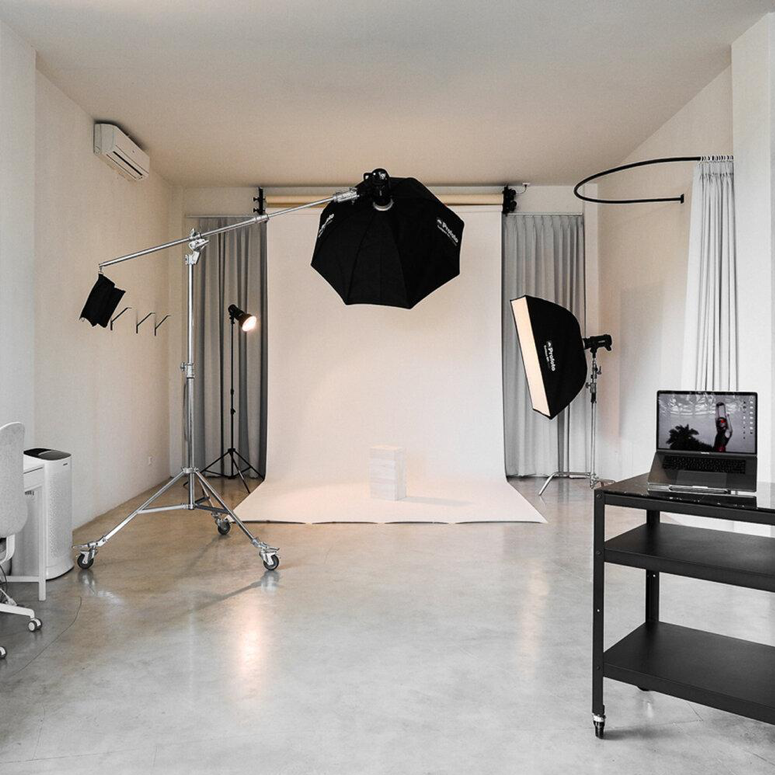 Another photo studio that is located in Bali's Canggu is the Supercool Studio. It is perfect for fashion, portrait, and also video. The space is 650 square feet with natural light studio and minimalism yet the modern interior of the design. Besides that, Supercool has a private outdoor terrace and catering facilities to support your shooting day. You will get a bright space with a white backdrop for elegant photos, and professional photo lighting equipment from PROFOTO. Above all that, the studio is offering you complete services for photo production, video production, retouching, professional photographers, videographers, make-up artist, stylist, and studio assistant based on your request. So, how is it? One-stop for all your needs.
Address: Jl. Karang Suwung No.89, Tibubeneng, Kec. Kuta Utara, Kabupaten Badung, Bali 80361
Opening hours: 8 AM – 5 PM (closed on Sunday)
Contact: +62 821 4705 3969
7. Genesis Creative Centre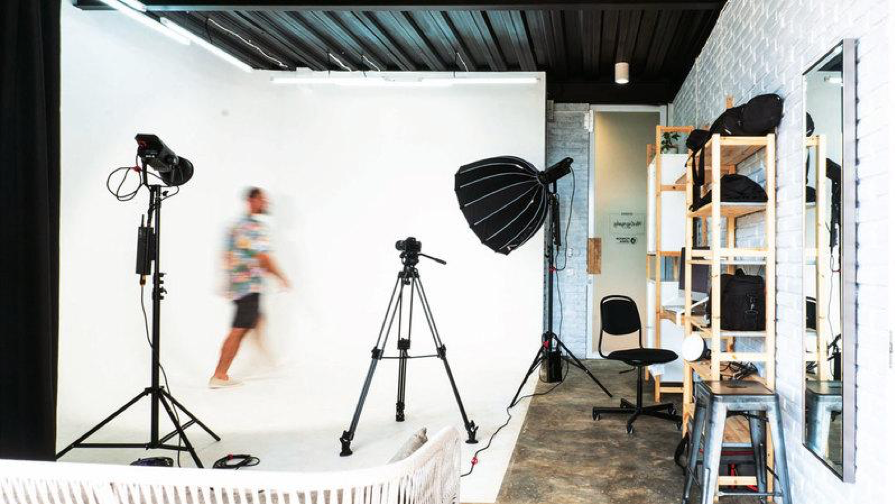 Last but not least, you should try to book the photo studio in Bali's Genesis Creative Centre. It has the studios for everything and incubating workspaces for both private and shared studio. The studio that you can book here are varied, start from the photography studio, fashion, music, and also art. You will get the complete equipment such as cyclorama wall, color backdrops, Sony camera and lens system, lighting set with its reflector, audio capture system, and Manfrotto tripod. How cool, right? You don't need to bring anything because they have provided you with all the things that you need.
Address: Jl. Pantai Berawa No.99, Tibubeneng, Kec. Kuta Utara, Kabupaten Badung, Bali 80361
Opening hours: 9 AM – 7 PM (closed on Sunday)
Contact: +62 813 3805 1930
That's it! Have you looked at those photo studios one by one? Which one interests you the most to be your photoshoot studio?
Want to explore more rental options in Bali before the next trip there? Flokq has several listings for a more affordable option from their offers. Head up to Flokq to find out more!
CLICK HERE TO EXPLORE RENTAL OPTIONS IN BALI