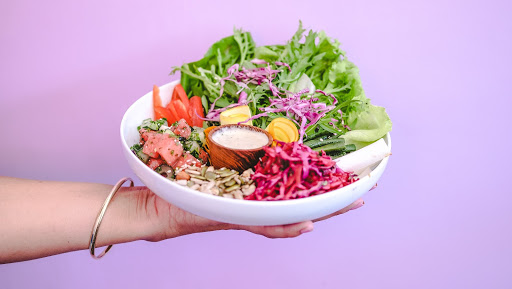 Bali
|
Local Guide
Spoil Yourself with Delicious and Healthy Foods from 8 Best Salad Bar in Bali!
Bali somehow can be a supportive place to live a healthy life. Not only because Bali is friendly for any kind of sports ranging from water sports, gyms, jogging to the mental spirit yoga, but also because the fast establishment of Bali has turned Bali into a city with wide options of restaurants that provide healthy food, one of them is a salad bar.
A salad bar is basically a place where you can enjoy a healthy yet delicious salad or any kind of dish made of fresh veggies and fruits. As it is important that you need to eat healthy food while you are trying to live healthier, we will give you recommendations for the best salad bar in Bali.
1. OHO Salad Bar & Coffee Shop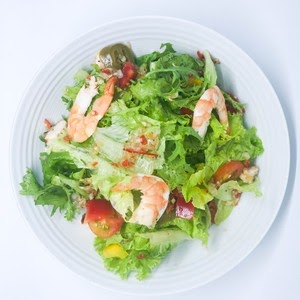 First we have OHO Salad Bar & Coffee Shop which is located in the Denpasar area. This place has almost every kind of healthy food, ranging from the classic one like juices to the appealing smoothie bowl. Other than that, you can find chicken rice bowls, pasta, and sandwiches here.
As for salad, you can find the all-time favourite Caesar Salad and their other unique creations such as OHO Morning Glory Salad and Mamma Mia Salad. They also provide salad wrap which can be a good choice for a quick healthy meal.
Address: Jl. Teuku Umar No.33, Dauh Puri Klod, Kec. Denpasar Barat, Bali
Open: Daily 10am – 8pm
2. Bali Daily Salad Bar and Juicery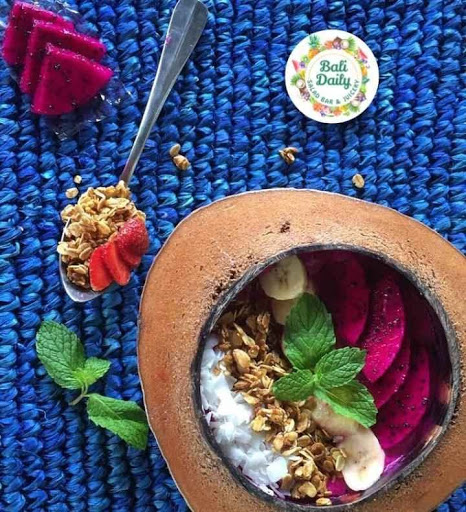 Bali Daily Salad Bar and Juicery is another place that is worth visiting for having salad as they serve healthy food alongside with juice and ice cream. Many visitors said that their foods are yummy and healthy at the same time. Not to mention that they serve the foods in a good looking and mouth-watering appearance.
Their place is suitable for both vegetarians and non-vegetarian. Foods served here ranging from toasts, drinks and smoothies are all homemade. Even the owner created his own recipe for the salad dressings. Some of their must try menus are veggies salad, prawn fusilli salad, and the toasts.
Address: Jl. Tukad Unda No.3C, Panjer, Kec. Denpasar Selatan, Bali
Open: Daily 8am – 10pm
3. GoFresh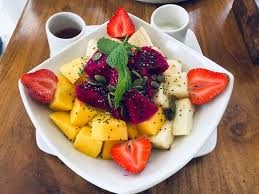 Whenever you are craving for healthy food while in Bali, head out to the famous and aesthetically pleasing salad place called GoFresh. They aim to be a healthy restaurant that will satisfy their customers anytime with their specialization menus such as cold-pressed juice, sandwiches, and obviously salad which are ready to fill your stomach for breakfast, lunch or even dinner.
Address: Jl. Petitenget, Kerobokan Kelod, Kec. Kuta Utara, Kabupaten Badung, Bali
Phone: 0811-436-736
4. Watercress Café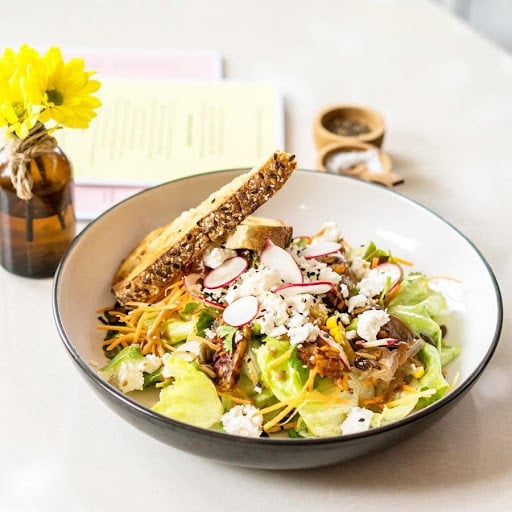 Watercress Café is a western restaurant with a wide range of foods available, and one of them is salad. Features a minimalist rustic and tropical design, also a great hospitality by their staff, Watercress Café is indeed a perfect place. They serve several types of salad such as crunchy salad, mixed grain and their signature watercress salad.
Address: 21A, Jalan Batu Belig, Kerobokan, Bali
Phone: +62 85102808030
Open: 7am – 9.30pm
5. Debbie Does Salad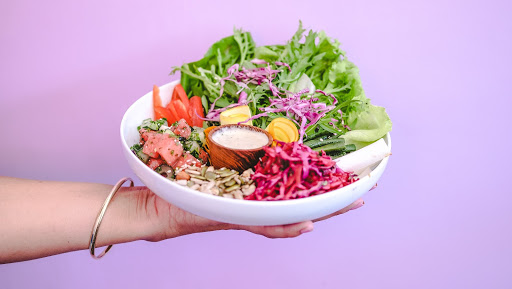 Debbie Does Salad provides an epic salad bear alongside with coffee, cakes, and smoothie bowls. Such a nice way to recharge your energy by sweetness, right? At this place, you can custom your own salad bowl with any veggies, fruits until the sauces based on your own preference. The healthy and delicious food at this place comes in appealing shapes and affordable prices.
If you happen to stay in Kuta during your trip to Bali, Debbie Does Salad is a perfect place to go for having healthy food. Other than that, you can always find them whenever, as they also open for breakfast and lunch. Debbie Does Salad is indeed a place for some fresh, healthy and delicious food.
Address: Jl. Batu Mejan Canggu, Canggu, Kec. Kuta Utara, Kabupaten Badung, Bali 80361
Phone: 0813-3771-5580
6. GMT Pressed Juice and Salad Bar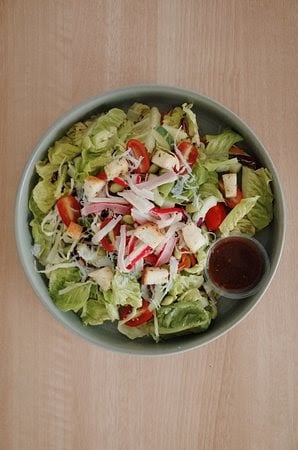 A simple decoration will welcome you as soon as you enter GMT Pressed Juice and Salad Bar. This place literally provides a wide range of dishes such as American, European and Asian. But most importantly, they also have healthy food. Here, you can try their delicious salad alongside with their special pressed juice in various flavours such as lemon and cinnamon.
Address: Jl. Raya Pengosekan, Lodtunduh, Kecamatan Ubud, Kabupaten Gianyar, Bali 80571
Phone: 0822-3635-2395
Read also about Best Coliving Space in Bali
7. Alchemy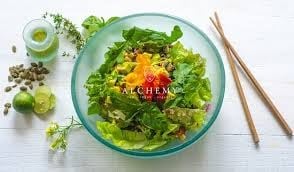 Alchemy is a luxurious restaurant in Ubud, and of the perfect choice for a salad bar in Bali. At Alchemy, you are free to create your own salad bowl consisting of leafy greens, four toppings and any dressing that you like with a budget-friendly price. Other than salad, this place also serves cold pressed juices and smoothies bowl to make your healthy food even tastier!
Address: Jl. Penestanan Kelod No.75, Sayan, Kecamatan Ubud, Kabupaten Gianyar, Bali
Open: Daily 7am – 9pm
Phone: 0813-3945-7432
8. Tropical Rimba Cafe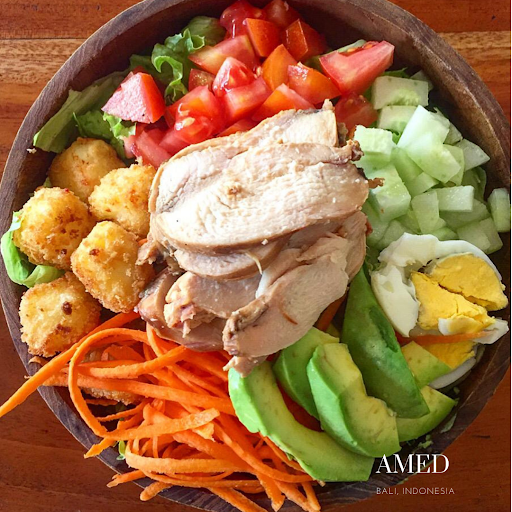 Lastly, we have Tropikal Rimba Café which is located in Karangasem area in Bali. This place is a little hidden, that is why the atmosphere is peaceful and relaxing. Once you get in, you will be welcomed by wood decoration and beautiful plants to freshen up the air.
This place is a vegan-friendly restaurant and they specialize their menu with gluten-free. You have two options of salad which is a small or large size. Their food is tasty and obviously healthy. After having a salad, you can also recharge your blood sugars level with their gluten-free dessert which looks wonderful.
Address: Purwakerti, Abang, Karangasem Regency, Bali 80852
Open: Daily 9am – 9pm
Phone: 0859-4285-9248
There you go! With these 8 best salad bars in Bali, you definitely can enjoy delicious foods without worrying about the nutrition 'cause is guaranteed healthy! Which one is already your next go-to place? Share with us by commenting down below!
---
You can also try a new experience of living in accommodation with Flokq! Flokq offers new comfortable accommodation with the co-living concept that you can rent during your stay.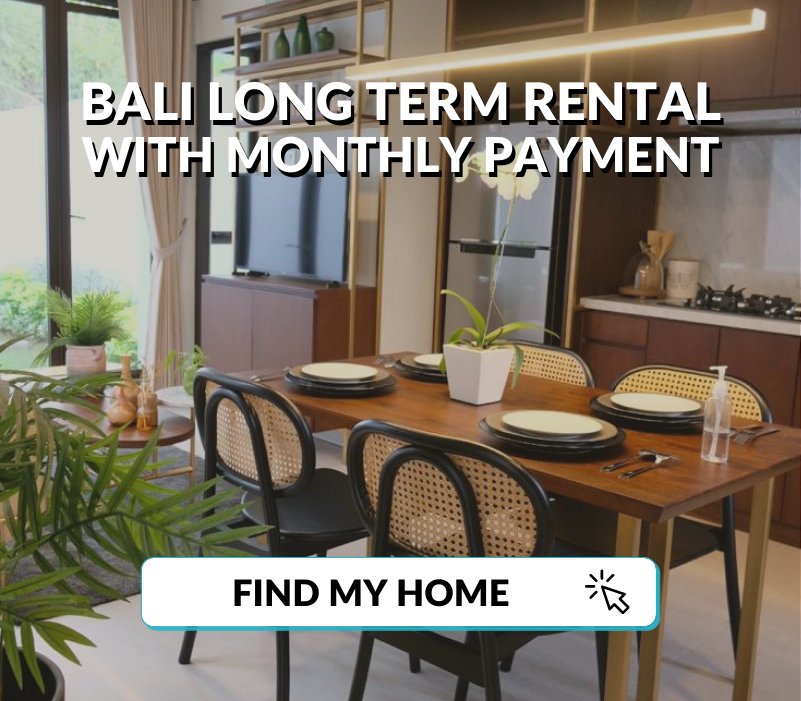 Want to know more? Reach us at +62 813-1490-5690 or click the button down below!
Click here to check out Flokq's Units in Bali