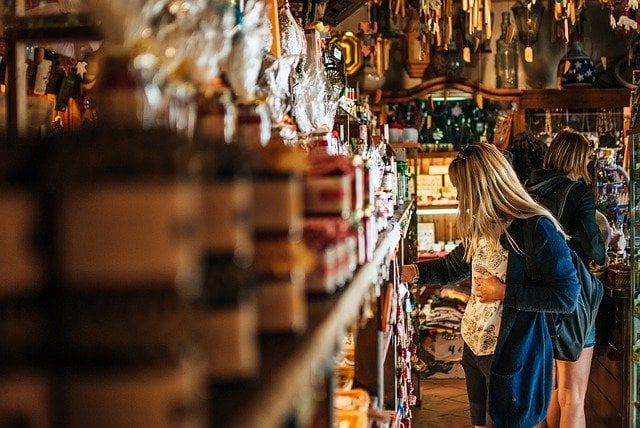 Bali
|
Local Guide
7 Things You Need To Know About Sukawati Traditional Market, Bali
Vacation in Bali doesn't feel complete without hunting for Balinese souvenirs. Experiencing tourist attractions is memorable, but buying souvenirs for your loved ones is also a fun memory. One of the famous places for Balinese souvenirs is in the Sukawati Traditional Market in the Sukawati Village area, Gianyar Regency. Sukawati Traditional Market is also a renowned art market known worldwide. Here, you can find beach clothes, T-shirts, and batik clothes. There are also extensive art collections such as sculptures, various accessories, sandals, key chains, paintings, and more! Curious enough? Here we have 7 things you need to know about Sukawati Traditional Market.
1. Location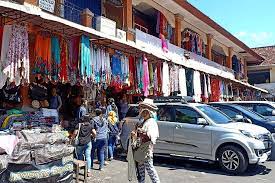 source: balipost.com
This traditional market location is in Sukawati Main Street, Sukawati Village, Gianyar Regency. Sukawati traditional market has many visitors both by domestic and foreign tourists. From the Bali Ngurah Rai International Airport to Sukawati art market, it will take approximately 50 minutes. Suppose you are around the tourist area of ​​​​Kuta Bali, like Kuta beach; it will take you 46 minutes to reach the market. Seminyak is also a popular tourist area, and it will take 50 minutes to get to the market. The market itself consists of 3 different places, namely Sukawati Market one, two, and three. The markets are nearby from each other.
2. Types of Souvenirs
Sukawati traditional market is known for various forms of clothing. Items of clothing include; clothes, sarongs, and traditional Balinese crafts at very affordable prices. Traditional Balinese Batik is also available as a characteristic of Bali. The price of clothes will adjust to the quality of the fabric and screen printing. Other than clothing, this market also provides many kinds of souvenirs suitable for every age! You can find traditional kites with various patterns and colors, Balinese painting, anyaman bag, accessories primarily for women, Balinese Hindu ceremonial equipment, bed cover with various designs and colors.
3. Sellers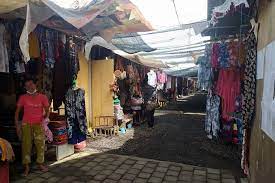 source: balipost.com
As buyers, we need to be friendly to the sellers. Building close relationships by being friendly with sellers can also help you get discounts. It also adds to the atmosphere of the market itself, which is warm and familiar. You can be friendly to the seller by using greetings or nicknames that Balinese people usually use, such as calling "bli" for boys and "mbok" for girls. That way, sellers will feel an amicable relationship, and they will be happy to give you local prices.
4. Price Survey
You will find similar stalls selling similar products in the market. Before you decide to shop, it is better if you set a budget for your spending. If you want a lower price, take the time to look around from one store to another. That way, you can compare prices with other sellers selling similar items.
5. Bulk Shopping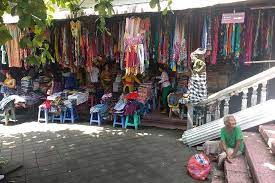 source: balipost.com
Another way to minimize your spending is bulk shopping. Shopping in units sometimes will be difficult to get a lower price. You can ask the seller if you'll get a discount if you buy more than one piece. They will be happy to help you. For example, if you buy three pieces of the same item, you will get a lower price.
6. Price Bargain

This tip is also for getting a lower price. One of the advantages of shopping at the Sukawati Traditional Unit is that you can bargain for the items you want to buy. However, to get lower prices on the market, you must have the ability to bargain. Sometimes, you have to bid at a discount of up to 85% of the price offered. As long as you are still polite and patient, it is acceptable to bargain with the seller. Another tip is you should come in the morning when the market just opens. It is related to Balinese beliefs. If you are the first customer when they open, they will be happy to give you a lower price since they believe it will also open up to other customers.
7. Tourism Sites Nearby

Another advantage of the Sukawati Traditional Market is that it is very near to Bali's famous tourism sites. Bali Zoo Park is just 15 minutes away. You can take your family on an adventure to see various animals. Suppose you are looking for a natural space. In that case, you can go to Terjun Tegenungan Kemenuh waterfall that is only 15 minutes away. Find peace and be immersed in the beauty of nature at the hidden canyon Beji Guwang Sukawati that is only 10 minutes away.
Since Sukawati Traditional Market is very famous, most tourists who visit Bali will take the time to explore Sukawati Traditional Market. Therefore, many Bali tour package service providers schedule tour routes to the Sukawati Traditional Market. What about you? Ready to explore the culture by hunting souvenirs in Sukawati Traditional Market?