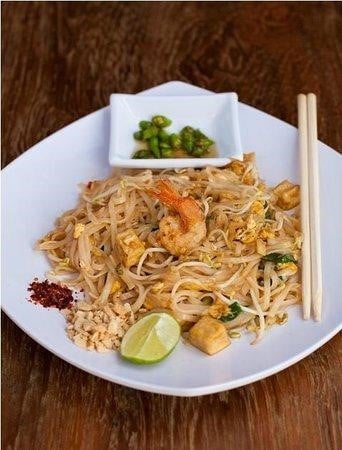 For those of you who like spicy foods, you must be feeling happy when you taste Thai foods. When you taste it, your tongue will be sweet, salty, spicy, and sour at the same time because almost all of Thai foods are using herbs and spices. What is your favorite Thai dish? Pad Thai, Tom Yum, Thai curries, or maybe Som Tam salad? Well, you can find those dishes in these favorite Thai Restaurants that are located in Bali. Here we go!
People also read: 7 Best Flavorful Seafood Restaurants in Bali
1. Lemongrass Thai Restaurant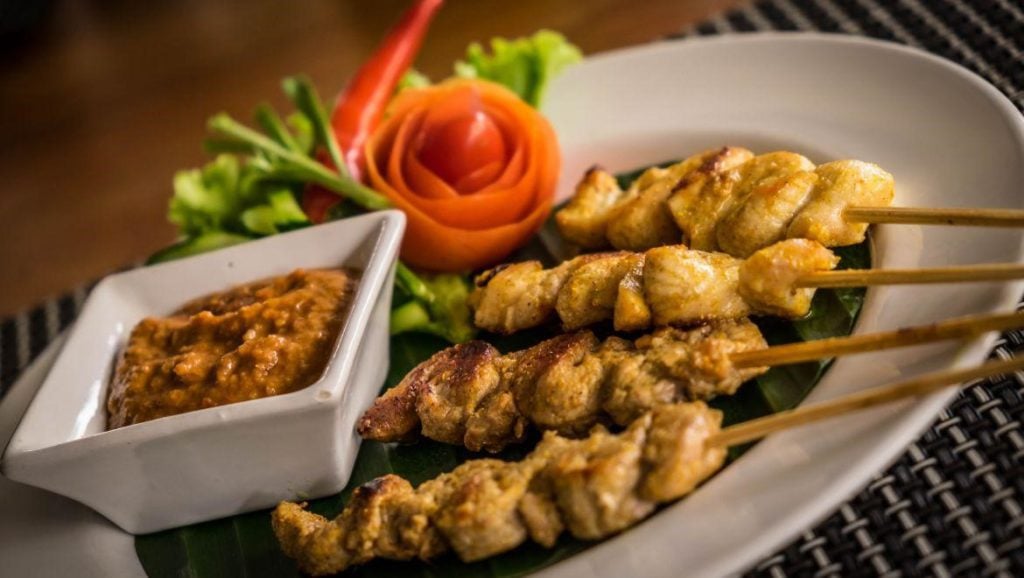 In Lemongrass, there are over 60 Thai dishes that are made with authentic herbs and flavorings in this restaurant in Bali. Don't worry if you eat a lot here because Ibu Wayan Sadi, as the owner and chef itself, is using no MSG at all in the dishes and she is always using fresh ingredients with hand-blended spices and curry pastes.
Address: Jl. Melasti, Legian, Kuta, Kabupaten Badung, Bali 80361
Opening hours: 7 AM – 11 PM
Contact: +62 361 751070
2. Warung Bho Bho Thai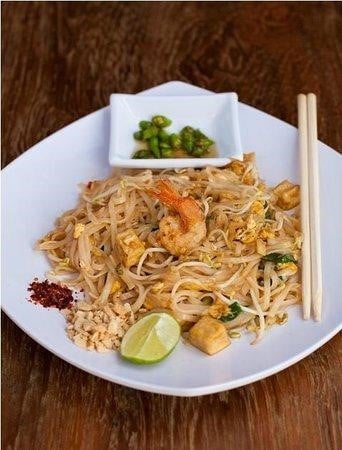 Bho Bho Thai was established in 2012 and always be the favorite place of Thai foods from the tourist due to its cheap price in this Bali restaurant. Yeah, if you want to try Thai foods at an affordable price, you should visit Bho Bho Thai. The owner, Mary as the chef too here is has worked for a couple of years in the Thai restaurant back then. So, you don't have to doubt about the original taste of Thai foods here.
Address: Jl. Dewi Sri I No.7, Legian, Kuta, Kabupaten Badung, Bali 80361
Opening hours: 11 AM – 10 PM (closed on Monday)
Contact: +62 812 3875 200
3. Dining Corner Restaurant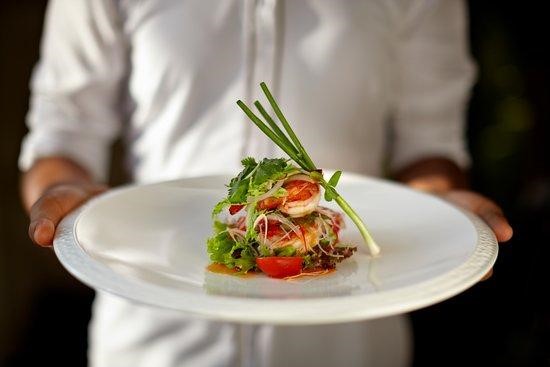 Dining corner restaurant is a modern Thai restaurant located in a river valley that has a woodland view in Bali. The interior of Dining Corner itself is quite interesting because they have all-white walls and design to make it look classy. Not only about the interior, but the Thai dishes here are perfectly made with fresh ingredients.
Address: Jl. Raya Sayan, Sayan, Kecamatan Ubud, Kabupaten Gianyar, Bali 80571
Opening hours: 10 AM – 9 PM
Contact: +62 361 972777
4. Thai Spice
Another Thai restaurant in Bali that you can consider is Thai Spice. They have several traditional and modern Thai meals, Thai drinks, and this place is suitable for you who are coming here with your family.
Address: Jl. Bumbak Dauh No.41 Umalas, Kerobokan, Kec. Kuta Utara, Kabupaten Badung, Bali 80361
Opening hours: 11 AM – 11 PM
Contact: +62 813 3920 0572
5. Lantern Bali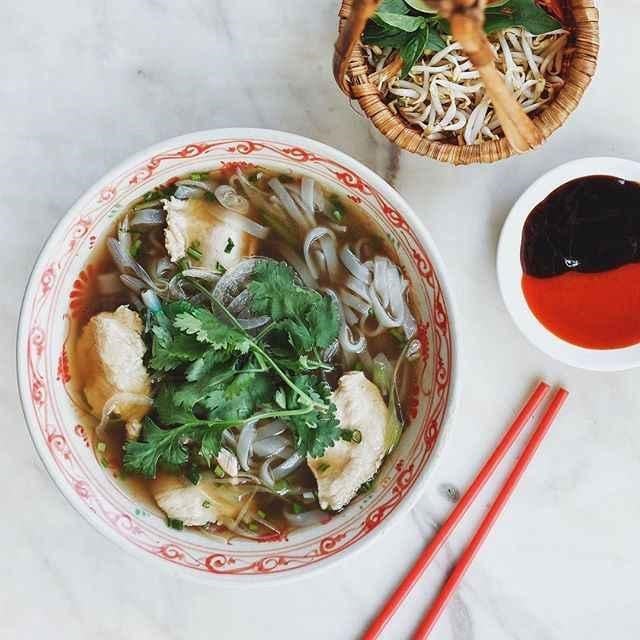 Located in Kerobokan, you can easily find this Thai restaurant of Lantern Bali. The ingredients here are sourced locally and hand-selected by their farmers with a high-quality level. The sauces that they have are also made by them, so you can taste the Thai foods originally made by their skillful hands. In Lantern, there is a vegetarian option, so this restaurant is fit for you who are on a diet.
Address: Petitenget St No.17, Kerobokan, North Kuta, Badung Regency, Bali 80361
Opening hours: 10 AM – 11 PM
Contact: +62 361 733912
People also read: 8 Top-rated and Tasty Korean Restaurant in Bali
6. BATIK Restaurant Bar
Batik Restaurant is perfectly a Thai restaurant that is located in a strategic place, Bali's Seminyak. People who passed through Seminyak must realize where the exact place of Batik Restaurant is. It is a casual restaurant that has delicious Thai meals. If you come here, you can see the Indonesian Batik art installations, craft, and history about Batik itself. So, it's not only about your meals, but you can also enjoy and learn about the Batik heritage.
Address: Jalan Kayu Aya, Seminyak, Kerobokan Kelod, Kec. Kuta Utara, Bali, 80361
Opening hours: 11 AM – 9 PM on Friday until Monday, 12 AM – 10.30 PM on Tuesday until Thursday
Contact: +62 361 735171
7. Fat Chow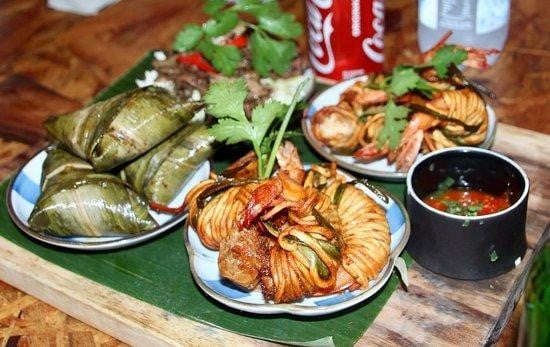 Fat Chow is a Thai Restaurant located in 2 different places in Bali, it is in Jimbaran and Kuta. The concept of both locations is totally different. But in Kuta, you can find the unique yet vintage style of restaurant that has a cool design. The dishes here have come from the family recipes that always developed years by years and with a touch of modern taste. Well, you should try to eat the delicious foods here while enjoying the unique vibes.
Address: Jl. Poppies II No.7C, Kuta, Kabupaten Badung, Bali 80361
Opening hours: 9 AM – 11 PM
Contact: +62 361 753516
8. Warung Asia Thai Food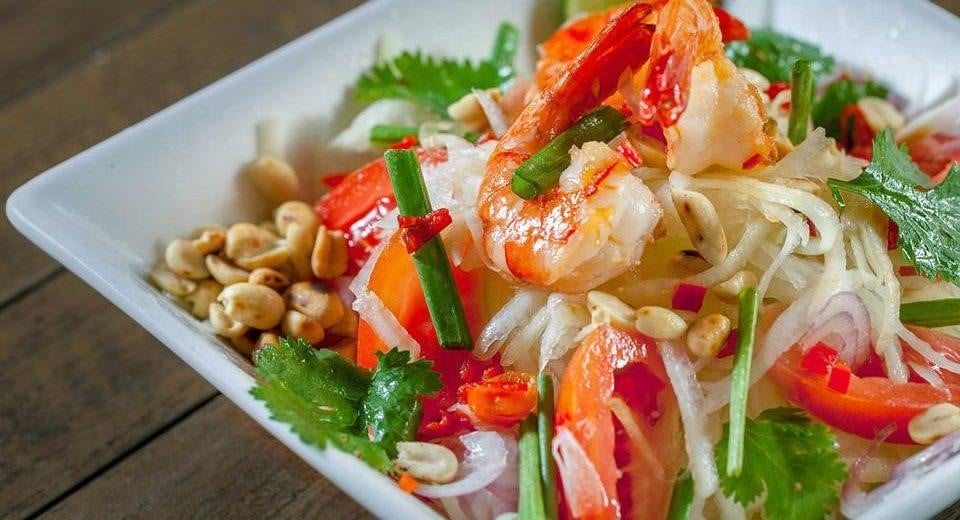 Located strategically perfect in Legian, Warung Asia is the first Thai restaurant in the area. The dishes here are always made of the freshest ingredients and you can find the best salad, curries, fries, grilled, soups, or the main Thai courses with no doubt.
Address: JL. Werkudara No 5, Double Six, Legian, Legian, Kuta, Legian, Kuta, Kabupaten Badung, Bali 80361
Opening hours: 11 AM – 11.30 PM
Contact: +62 361 739237
9. 555 Thai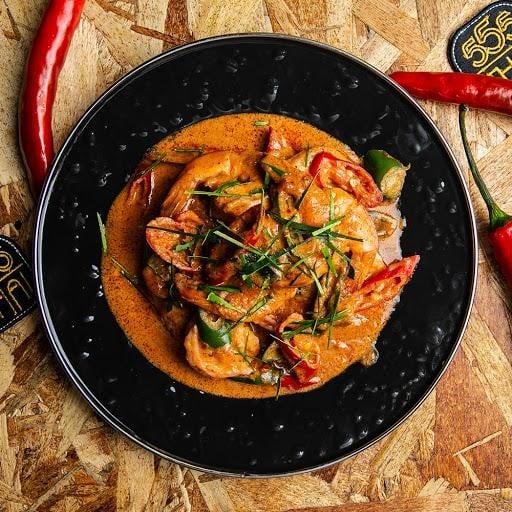 Number 5 in Thailand is pronounced 'Ha' and that's why the Thai restaurant in Bali names itself can be pronounced as 'Hahaha'. Cute, right? The menus that they offer to the customers are varied, starting from the Thai appetizers, curries, soups, stir-fries, fried rice, and noodle dishes. Not only that, but you can also try the famous-dessert from Thailand, it is Mango Sticky Rice. You probably wouldn't disappoint when you try the cuisines here.
Address: Taman Tamora, Jl. Raya Semat, Canggu, Kec. Kuta Utara, Kabupaten Badung, Bali 80361
Opening hours: 12 AM – 10.30 PM
Contact: +62 878 8778 7555
That's all. So, which Thai dishes are your favorite? Or which restaurants interest you the most of all?
Want to explore more rental options in Bali before going there? Flokq has several listings for a more affordable option from their offers. Head up to Flokq to find out more!
CLICK HERE TO EXPLORE RENTAL OPTIONS IN BALI