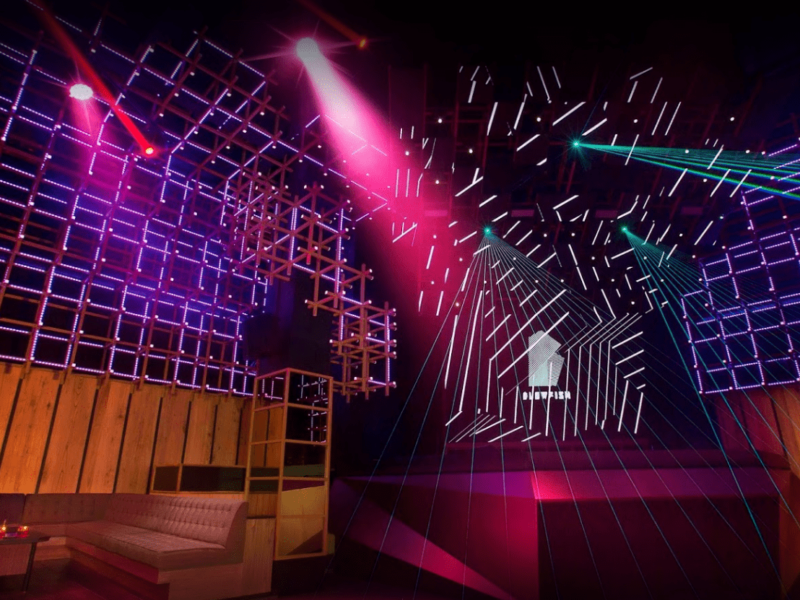 Music is part of our life. It can be a source of relaxation or even as a way to express ourselves. Music can be defined as a form of sound made with the creativity of people. So many platforms, apps, or website that can be used for listening to music such as Spotify, Joox, Youtube, and even personal social media account such as SoundCloud, and Instagram.
Through research, music was proven by scientists to reduce stress. Classical music, for example, is believed to increase productivity and IQ for the listeners. Music can also connect people. Strangers who don't know each other, if they have the same preference of music can even get along together. There are approx 10 types of music that people listen to. Truthfully, music has no boundaries. It doesn't depend on how old you are, or where do you come from, or even your background. Anybody can like any kind of music. 
In Indonesia, the music industry grows rapidly influenced by other countries. There are some types of music you can listen to these days such as pop, classical, electronic dance music (EDM), indie rock, country music, rhythm & blues, dubstep, jazz music, rock, and techno. Nowadays. among millennials, EDM is one of the top music people listen to. This kind of music is encouraged by the availability of bars and clubs that spread around our cultures. This kind of music is produced by DJ in bars, clubs, etc.
Today, we can even spot the newborn Indonesian DJ such as Dipha Barus, Angger Dimas, and international widely-known DJs such as David Guetta, Martin Garrix, Avicii, Afrojack, etc. If you are one of the fans of EDM music, Jakarta as one of the metropolitan cities in Indonesia offers you a wide range of bars that represent this kind of music. Here, we try to list several bars that you can try to visit along with your fellow EDM lovers. Get ready to have your weekend hyped and fun!
1. BART (Bar at the Rooftop)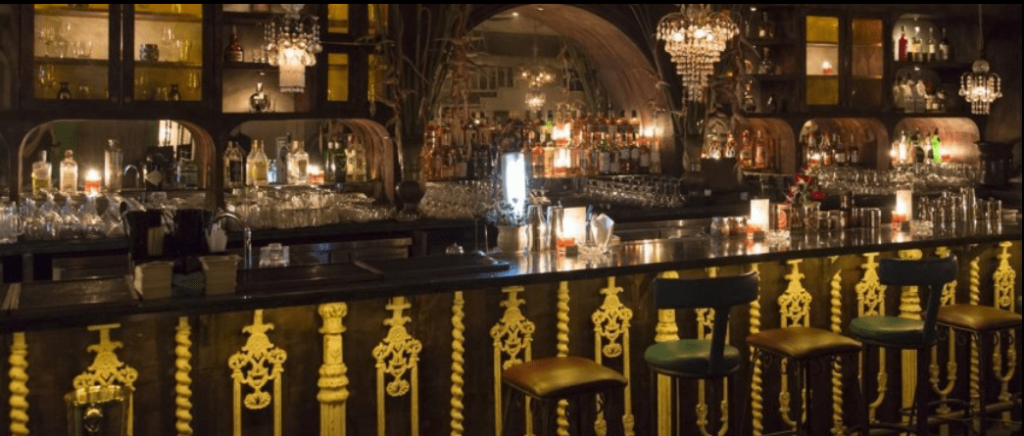 The concept of rooftop bar has become one of the most favorite among youngsters in Jakarta. The idea of watching the skyscrapers, lights, tall buildings at night gives an endless feel of relaxing and escaping from the busy days. Going out to the bar along with your friends or colleagues on the weekend can be the best choice to chill a bit and connect with your friends. Therefore, BART can be one of your choices as it's not only decorated and eye-pleasing but it also serves great foods and drinks. Bart also has specific schedules when you can come along for its EDM music. Every Wednesday, they have an event called Ladies Night with DJ Felicia where they will play EDM Music. BART also gives a welcoming drink such as cocktail to its guests. So, what are you waiting for?
Address: Jl. Sunda No.3, RT.8/RW.4, Gondangdia, Kec. Menteng, Central Jakarta, Daerah Khusus Ibukota Jakarta 10350, Indonesia
Phone Number: (021) 31925888
2. FABLE SCBD
Fable is located at SCBD and is one of the leading nightclubs for party people in Jakarta. It is quite an elite nightclub, with the modern outdoor-indoor club which has a capacity for up to 800 people with a stunning view of the Central Business District. Fable not only invite local DJ but also international DJ such as DJ Akhdan, DJ Gerry White, DJ Cash Monkey, DJ Clinton Sparks, etc. You can also expect a great taste of drinks and cocktails in this club.
Address: SCBD, Fairgrounds lot 14, Jl. Jend. Sudirman No.kav 52-53, RT.5/RW.3, Senayan, Kec. Kby. Baru, South Jakarta, Daerah Khusus Ibukota Jakarta 12190, Indonesia
Phone Number: 0811-8035-666
Read also : 8 Bars with All You Can Drink Deals in Jakarta
3. BLOWFISH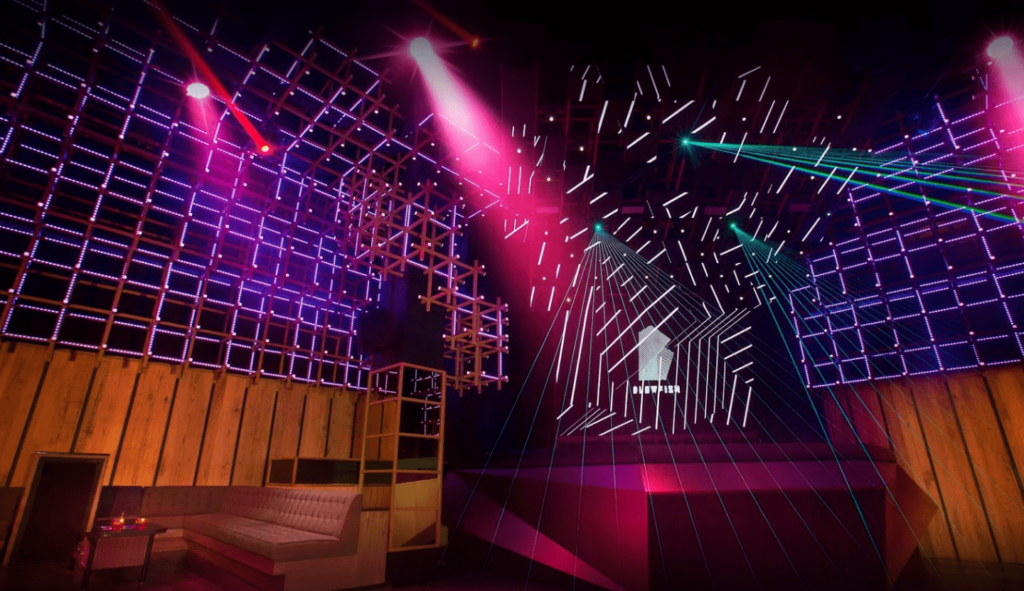 Established back then in 2003 under the ISMAYA Group, BLOWFISH is the home for A-listers, celebrities, and people who are looking for a club or bar with a high lifestyle and great music. BLOWFISH has invited international and well-known DJs such as Afrojack, Richie Hawtin, & Yellow Claw. Not only has amazing lightning and high-quality sound effects, it also offers a spacious place for product launching or events. Inside the Blowfish, there is Puro Lounge, which is a great place to chill and relax that hosted live music and events.
Address: City Plaza, Wisma Mulia, Jl. Gatot Subroto No.3, RT.3/RW.2, West Kuningan, Mampang Prapatan, South Jakarta City, Jakarta 12710
Phone Number: (021) 52971234
4. CAMDEN Bar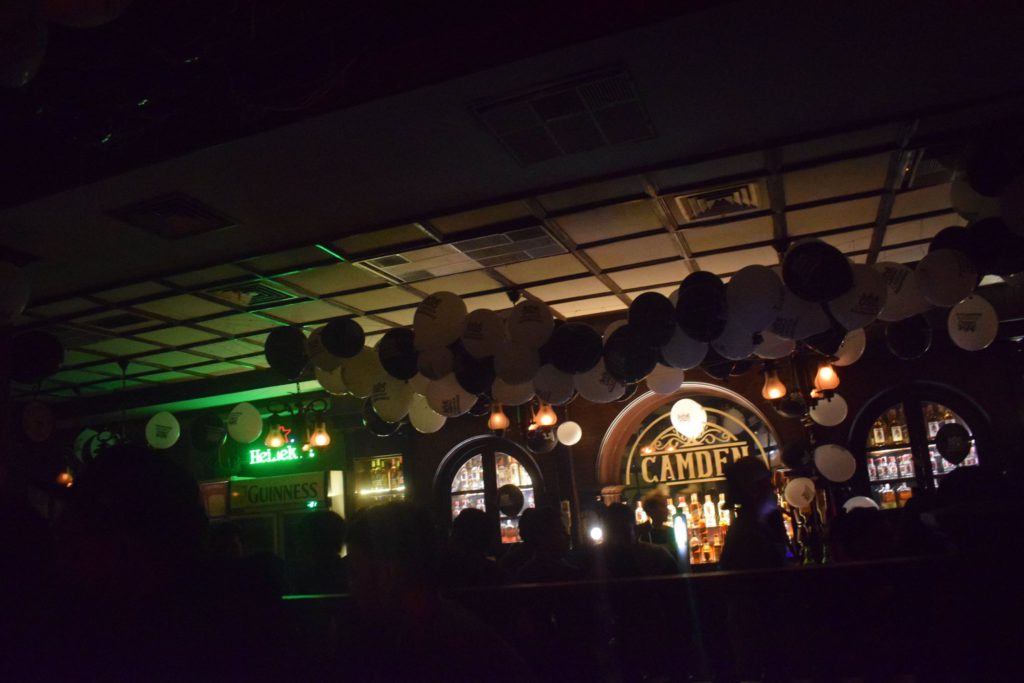 CAMDEN is a casual bar with a pub-style atmosphere. It has both indoor and outdoor venues. It mainly plays EDM, so if you are an EDM lover and like to feel chill and relax without having too much pressure in a nightclub, you can visit this place. This place is also well-decorated with plants and wooden-furniture. The place is not too big, so it's perfect to gather around with your besties and sing along with the great pieces of EDM music.
Address: Jl. Cikini 2 No.1, RT.12/RW.5, Cikini, Kec. Menteng, Central Jakarta, Daerah Khusus Ibukota Jakarta 10330, Indonesia
Phone Number:(021) 3101283
5. PAO PAO Liquor Bar & Dimsum
This bar plays great lists of EDM music and serves dim sum. It's located in the hype place of Senopati. Here, you can enjoy live music while eating dim sum. Refer to its name, the concept is quite Chinese with the menus that sell dim sum and walls that are decorated with Chinese hanzi (Chinese alphabets). The choices of dim sum are varied from Sichuan style fried rice, steamed siew may, chicken xiao long bao, beancurd skin roll with chicken, and salted egg sesame ball. The ambiance and foods make you feel like in little Hongkong or Chinese old town. The place is not that big so you must book a place first before coming to save the space.
Address: Jl. Senopati No.16, RT.1/RW.2, Selong, Kec. Kby. Baru, Kota Jakarta Selatan, Daerah Khusus Ibukota Jakarta 12110
Phone Number: (021) 27510698
There you have it! The list of bars that serve great EDM music. If you have a busy week, try to let out your stress by hanging out with your friends and colleague there! As far as we know, it's not good to have a fatigued mind after busy work hours, so try to kill off your time there! It can improve your productivity later on.