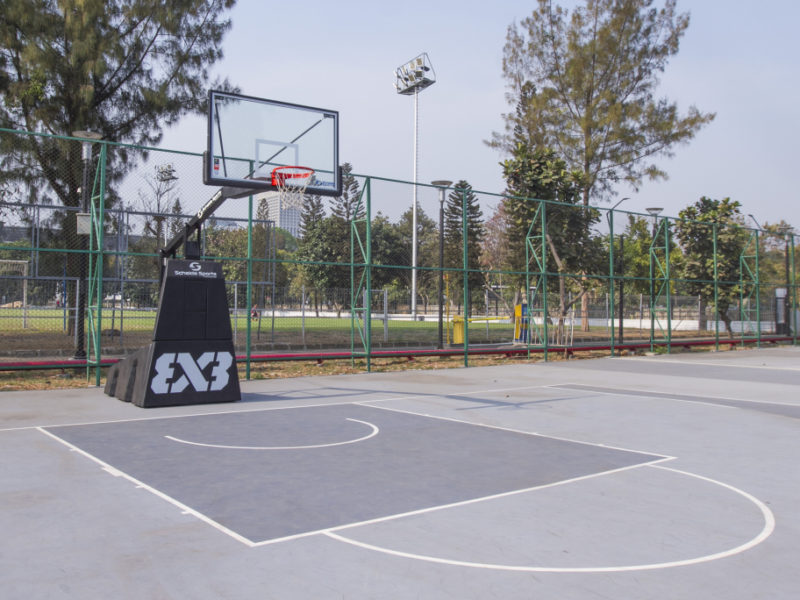 Do you like to play in basketball courts in Jakarta? Basketball is one of the more popular sports in Indonesia. Other than being an exciting sport to be played together, playing basketball of course has a good effect for our health.
This sport is a favorite among almost all ages, from kids, teenagers to adults. It's no surprise that basketball communites are spread in all places, especially in the capital city of Jakarta. Because of the large amount of enthusiasts in Jakarta, there exists various basketball courts in Jakarta for public use, be it for a friendly match or professional training.
So, for those of you who likes basketball, these are 5 recommended basketball courts in Jakarta, from the free ones to the rented ones.
1. Taman Menteng Basketball Court
Taman Menteng is a public facility in Jakarta that is quite lush and green and has facilities such as a basketball court. In Taman Menteng, there is an outdoor basketball court with good condition to be used by the public. Taman Menteng or Menteng Park is located in the center of Jakarta and has a breezy and comfortable feeling especially during the evening.
For playing basketball here, you don't need to pay for anything because using the court is free! Even though it's free, facilities here are quite good, starting from the excellent court, mushala, wide parking space, and many spots for hanging out with friends or resting.
If you're hungry after training, don't worry! There are plenty of good places to eat around Taman Menteng, starting from restaurants like Sate Khas Senayan, cafes like J.Co, and street vendors selling siomay, bakso (Indonesian meatballs), nasi goreng (fried rice), and sate padang.
Address: Jl. HOS. Cokroaminoto, Menteng, Jakarta Pusat
2. ABC Senayan Basketball Court
If you like playing basketball, maybe you're already familair with the ABC Senayan. The ABC Senayan basketball court is located in a strategic area and provides facilities that can cater almost to every type of users in Jakarta. This basketball court that is also called Mega Sport has complete facilities, starting from a wide parking space, bathroom with showers, and a locker room.
And if you're hungry after excercising, there are canteens around the court that offers various cuisines. For example, there is Roti Bakar Eddy near the entrance that can be a place for you to eat as well as for hanging out with friends.
The price to rent the ABC basketball court is around Rp 200,000.00 – Rp 400,000.00 for two hours, but depending on the day and time. For more information regarding rent, pelace check https://reservation.gbk.id/.
Address: Area Gelora Bung Karno Senayan, Jl. Gerbang Pemuda, Jakarta Pusat
People also read: 5 Best Golf Driving Ranges in Jakarta
3. Gelora Bung Karno, Senayan Basketball Court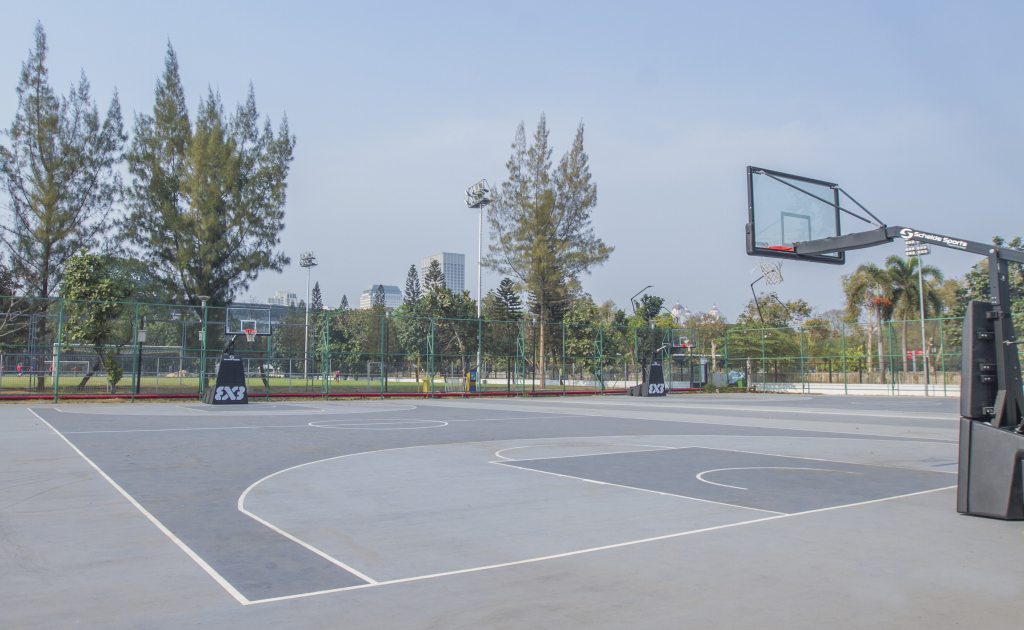 Gelora Bung Karno is not a facility that is exclusively for athletes; it is also open for the public to enjoy. Even you can rent the court in GBK for various sports, including basketball.
What about the price? Well, the rent fee for GBK is already set by the Ministry of Finance. For training in the outdoor basketball court, the price is Rp 175,000.00/ 2 hours while the indoor basketball court costs arount Rp 600,000.00/ 2 hours. For more details regarding the rent fee, you can check in https://reservation.gbk.id/.
Address: Jl. Pintu 1 Senayan, Gelora, Tanah Abang, Jakarta Pusat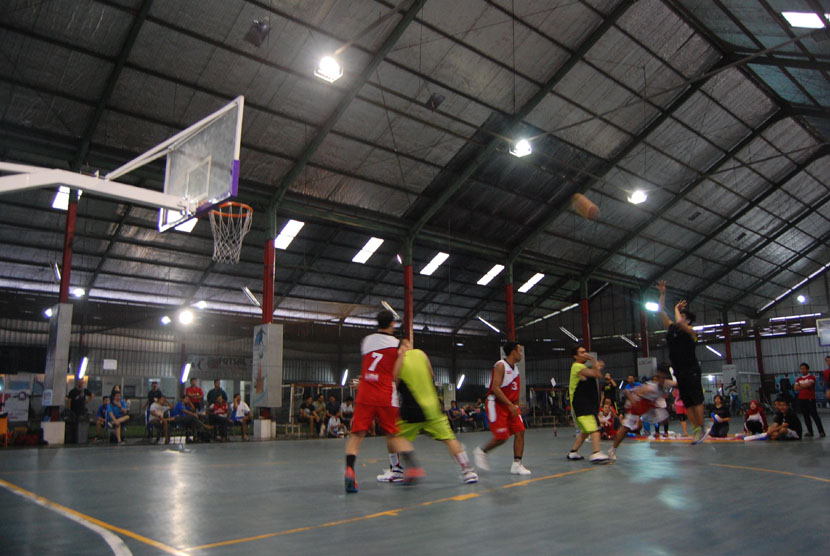 This basketball court in Jakarta is located in the Pondok Indah area and has excellent facilities that covers almost every need. If you want to rent it during weekdays, the fee would be Rp 385,000.00/hour. Meanwhile, on Saturdays and Sundays, the price is Rp 425,00.00/hour.
In Pro Arena Pondok Indah, you can enjoy an area with a wide court, audience chairs, quality basketball rings, locker room, toilet, and canteen. Not only that, you can also buy things related to basketball in the merchandise shop here, from hats, socks, clothes, to NBA jerseys!
Address: Jl. Metro Pondok Indah, RT. 1/RW. 16, Pondok Pinang, Jakarta Selatan
People also read: Jog at These 10 Most Popular Jogging Tracks in Jakarta
5. Brick House, Kalibata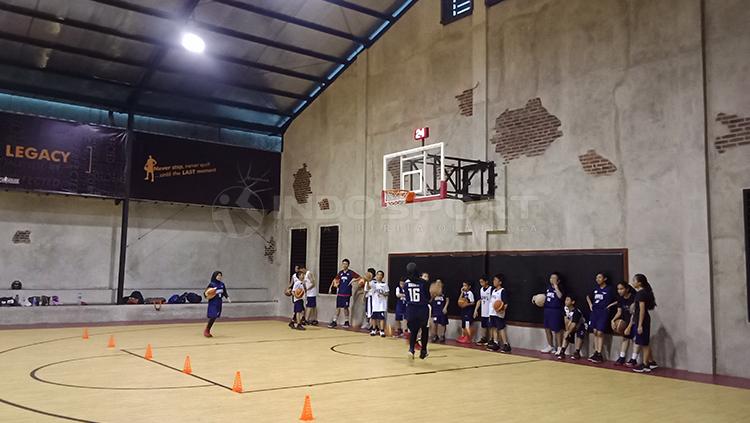 Unlike other basketball courts in Jakarta, Brick House has something unique. Since 2018, the design of this basketball court aims to have an industrial theme but close to a sporty element. Brick House also offers facilities that caters to almost every need with excellent quality starting from their comfortable waiting room, locker room, score point, mushala, and hygienic toilet. For a price of Rp 700,000.00/2 hours, the quality is a guarantee. There are many famous Indonesian basketball players that even train here!
Address: Jl. Kalibata Utara II No. 25, Jakarta Selatan
Those are the 5 recommended basketball courts in Jakarta that you can use to play with friends from those that are free to the rentable ones. Make no mistake, paying the fee means that you will get the facilities that is equal to your payment.
So, which basketball court that is close to you? Which basketball court that you'll book for training?