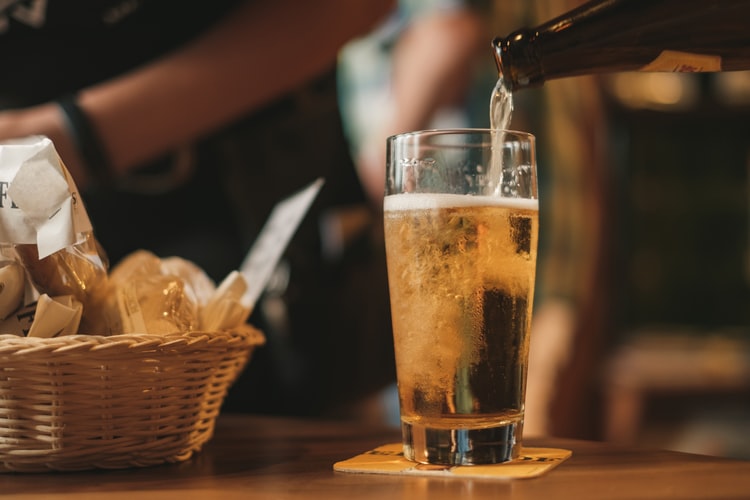 Local Guide
Best Beer Places: Homes for the Beers in Central Jakarta
Being the most apprehend location in Jakarta, Central Jakarta offers prominent spots to go. Central Jakarta is home to one of the oldest, fanciest, and most prestigious neighborhoods in Jakarta. The privilege of hosting the country's best establishments, from government and commercial offices, shopping malls to lavish hotels, legendary restaurants to notorious beer houses, and bars.
A beerhouse is a place that serves beer for consumption at the spot, some even sell cocktails and other alcoholic beverages to suit your taste. Not only that, some of the beer houses even serve main dishes and other food goodies for you to have a fun dinner with your friends! So, if you're looking for a place to unwind after a long day at work or a leisurely hang out with friends among the cool crowd, then discover the best bars in Central Jakarta!
find out more about best live music cafes in Central Jakarta here
1. Boca Rica Tapas Bar & Lounge
A high-end sophisticated bar and lounge, with a mixture of Spanish and Western touch. The eccentric color of blue, yellow, pink, and red adornments filled in the bar. Having one of the fanciest edgy bars spotted in the middle of the place, a great location to chill out when you're just by yourself drinking your favorite Gin & Tonic.
Boca Rica or Rich Mouth in Portuguese is a type of bar that will offer you premium quality drinks, service, and live performance. It is probably the best place to get beers in Central Jakarta. Not only drinks, but Boca Rica is also claimed to have notable Spanish dishes in town. Every night, the bar will spoil you with a different fun live music performance that surely will let you sing the night out and a dance free experience. 
Boca Rica is a luxurious bar with a classy crowd. You'll encounter lots of white-collar workers who end up in Boca Rica on weekdays night. Note that, in order to get in, you are required to use formal or decent attire with shoes or heels for women. You won't be allowed to get in using sandals or shorts. Also, if you haven't booked a table and come above 10 pm, you'll be charged 150k.
Location: Mangkuluhur City, Lobby Crowne Plaza, Jl. Jenderal Gatot Subroto Kav. 2-3, Gatot Subroto, Jakarta
Phone: +62 822 7272 8808
Social Media: @bocaricajkt on Instagram
Website: https://www.bocaricajkt.com/
Price: Rp250,000.00 for two people (approx.)
Opening hours:
11.30 AM -2.00 AM (Sunday and Monday)
11.30 AM -3.00 AM (Tuesday – Thursday)
11.30 AM -4.00 AM (Friday and Saturday)
2. The Jaya Pub
We are now taking you back to the old-fashioned era of '70s-'90s amidst the everchanging and cutting-edge surroundings. Jaya Pub, a retro classical style bar located in Menteng, Jakarta, one of the oldest areas in Central Jakarta. The Jaya Pub is distinct from Jakarta's oldest pub, with loyal frequenters and excited new customers swarming the attractive place since 1976.
This neighborhood bar is still loved among the hip new bar scene not only for its history but also for the decent drinks and classic rock live music that create a feeling of warmth and nostalgia. Sing along the pub with the absolute oldies vibrant music and ambiance. The place is fully decorated with obsolete ornaments like Marilyn Monroe's portrait, oldies type of chairs, and tables, along with stodgy wooden walls.
Jaya Pub is a place you'll visit when you're up to a nice relaxing pub to have a nice chit-chat with colleagues or unwind after a long busy day. The warmth nuance is another tipping point to visit this bar. Inside, you will be greeted with lots of laughter and joys from loyal customers.
Location: Gedung Jaya, Jl. MH Thamrin Kav 1 – 2, Thamrin, Jakarta
Phone: +62 21 3192 5633
Price: Rp100,000.00/person (approx.)
Opening hours: 05.00 PM – 03.00 AM (Every day)
read more: Zone guide: Central Jakarta
3. Camden Bar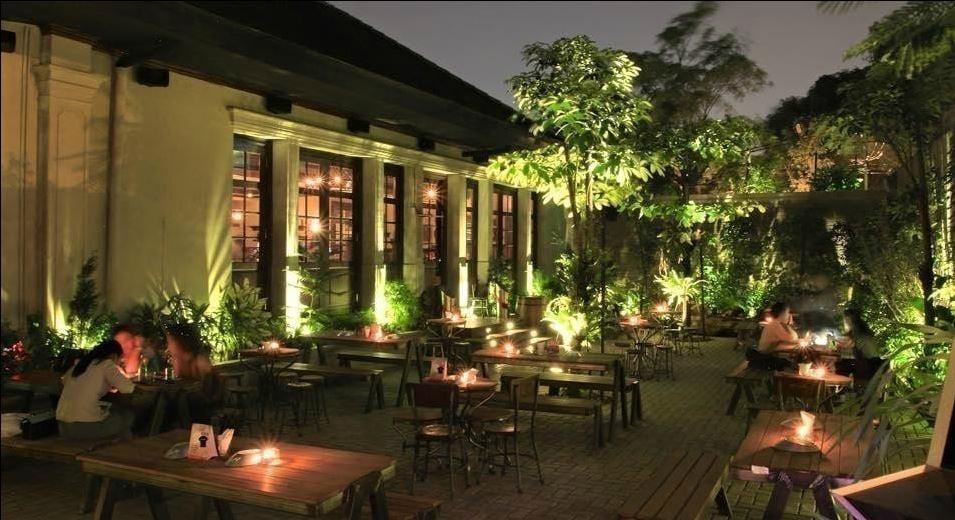 Camden Bar is a bar and Italian Cuisine at the same time. It is located in Menteng, Jakarta, one of the oldest areas in Central Jakarta. The atmosphere in this place is quite crowded but there is an outdoor space for you to enjoy the night while drinking their beers. They serve all sorts of beers, cocktails, soju, and even wine! They serve it in bottles, pitchers, and towers. Its a perfect place to grab a beer at Central Jakarta and to hangout! Of course, their main food menu is just as delicious as a sip of their wine. They also have snacks to fulfill your need to chew on something without getting full.
Apart from their nice affordable prices, the neighborhood of the bar is quite crowded and loud, because of this, we recommend you come with a local. On some days, they hold up a live music session that creates a feeling of fun and joy while you sing along to it. We also recommend you coming on weekday nights, the service is much better at those time.
Location: Jl. Cikini 2 No.1, RT.12/RW.5, Cikini, Kec. Menteng, Kota Jakarta Pusat, Daerah Khusus Ibukota Jakarta 10330
Phone: (+6221) 3101283
Website: https://business.google.com/website/camdenjkt
Price: Rp250,000.00/person (approx.)
Opening hours: 05.00 PM – 02.30 AM (Every day)
So, there you got a list of the best notorious places to get beers in Central Jakarta. Ranging from a chill-out and homey kind of style to rave the night away by dancing spree in the house, feel free to create your own distinct memories in those must-go pubs and bars! We hope this list helps you decide on a hangout destination. Don't forget to check out our other posts on the best beer places around Jakarta!