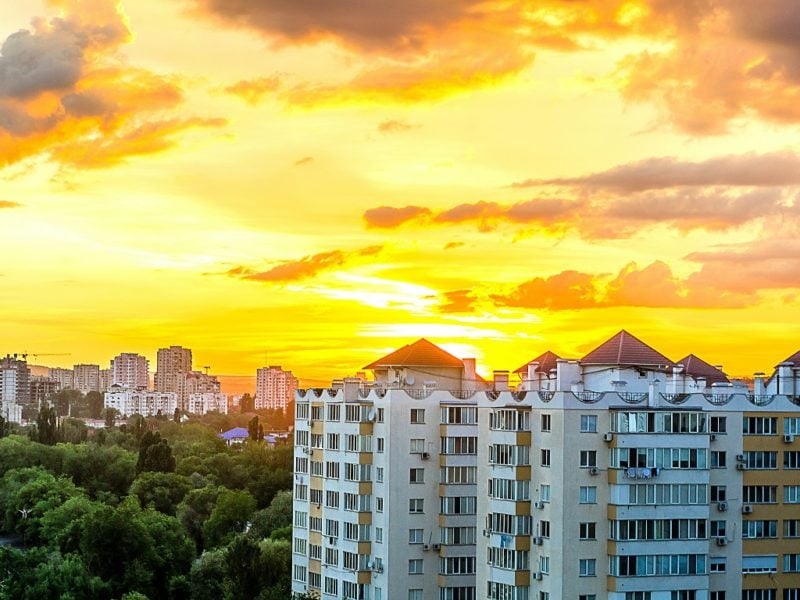 Living in Bekasi might be the best option for those who work or study in East Jakarta and around the Bekasi region. But does not rule out the possibility that there are an abundance of residents who work in other areas of Jakarta.
These days, more people consider this city as a place to stay because of its strategic area. It already has everything you need, including toll access and shopping centers. Some of them also choose to rent a Bekasi apartment.
Since it is known as a satellite city, Bekasi offers urban living which is relatively more affordable than Jakarta. If you're planning to rent one, read the article to find a Bekasi apartment that suits your budget the most!
Grand Dhika City Apartment
If you decide to rent here, you will have no worries about doing your activities in Jakarta. This apartment is located right in front of the Bekasi Timur KM 16 toll gate which grants access to commuters. It is also close to public transportation, like TransJabodetabek Premium Bus, commuter line, LRT, and online taxi.
Travelling by plane through Halim Perdanakusuma and Soekarno Hatta Airport would be easier for you. It is accessible from the Bekasi Barat toll gate, so you can save more time on the way.
Grand Dhika City Apartment is also accessible from some shopping centers. You can reach the BTC City Mall within 7 minutes by driving.
Need to buy some fresh food stuff? The Bekasi Town Square Modern Market and Pasar Ikan Basah (seafood market) is only 20 minutes away from the apartment. Want to shop in more luxurious malls? There are several options like Summarecon Mall Bekasi and Grand Metropolitan Mall Bekasi.
Rent the apartment starts from: Rp 3.700.000/month
Springlake Summarecon Bekasi Apartment
Located at the northern part of West Bekasi, this apartment offers easy access to the Bekasi Barat toll gate (14 minutes). You can also find several public places within a few minutes!
This Bekasi apartment stands on a mixed area of commercial and residential in Summarecon Bekasi. It is also reachable to some public places. It is just 1.5 km away from Summarecon Mall Bekasi. You can shop your favorite brands and eat at your favorite restaurants here!
If you work in Greater Jakarta, there are some transportation options, such as commuter lines, buses, and online taxis. You also can find several international schools nearby for your children.
Moreover, Springlake Summarecon Bekasi offers plentiful facilities which you can enjoy. From an outdoor gym to the reflexology center, this apartment makes sure to provide comforts for its residents!
Rent the apartment starts from: Rp 3.400.000/month
The Oasis Cikarang Apartment
Searching for an affordable apartment that comes with easy access and a homey concept? You should consider The Oasis, an apartment which combines urban living and green living. Located in Cikarang, Bekasi, this residence is close to the Exit Toll South Cikarang and Cibatu.
Frequently travelling by plane? Don't worry, this apartment is approximately only 1 hour away from Soekarno-Hatta International Airport and only 1.5 hours away from Halim Perdanakusuma Airport.
Furthermore, you can find vital places nearby, such as Omni Hospital Cikarang, Siloam Hospital, and President University.
Lippo Mall Cikarang and Citywalk Lippo Cikarang are available near your residence, so you don't have to go far to shop for your needs. You are also able to buy food from some top restaurants like Hanamasa, Es Teller 77, and Mujigae.
Developed by the well-known PT Cowell Development Tbk., The Oasis Cikarang comes with numerous amenities to keep you living comfortably.
Want to relax after work? Just come to the spa and sauna that are available for the residents. There is a swimming pool and gym to support your healthy lifestyle. It even has a cafe, minimarket, and clubhouse, exclusively provided for you!
Rent the apartment starts from: Rp 4.500.000/month
Mont Blanc Apartment
Mont Blanc Apartment stands in a strategic area–in front of the Bekasi Timur toll gate, which makes it easy to reach other areas via highway. It is also accessible from the Becakayu (Bekasi Timur – Cakung – Kampung Melayu) toll road.
The easy access to everywhere makes this apartment perfect for those who work around Bekasi. You won't have to worry about getting your daily needs since it is close to various public places.
Have to shop the groceries? You are able to find Hari Hari Supermarket (3 minutes away) and shop at BTC 2 Mall (2 minutes away). Moreover, Mont Blanc is not far from schools, bus stops, banks, restaurants, and hospitals.
Looking for a public transportation ride? The commuter line East Bekasi is only 1.9 km from the residence. Just 60 m from the apartment, you will find the BTC bus stop.
Rent the apartment starts from: Rp 2.090.000/month
Bekasi Town Square Apartment
This apartment belongs to the commercial area of Bekasi Town Square. Bringing the one-stop living concept, this place offers comforts while living in a city. From the location, Bekasi Town Square Apartment comes with easy access to the toll roads.
It is very close to the Bekasi highway, which is reachable within 5 minutes drive. The Cut Meutia & Chairil Anwar streets and the Becakayu highway are also near this apartment, making it easier to commute to Greater Jakarta.
Apart from its great location, Bekasi Town Square Apartment is accessible to several public places, including Blu Plaza, Blue Hotel, water theme park, government institutions, and many more.
Don't worry about shopping in other malls, because you can find great deals in Grand Metropolitan Mall, Summarecon Mall Bekasi, and Grand Galaxy Park Mall.
Inside the apartment, you are able to enjoy plentiful facilities, such as a swimming pool, fitness center, and a playground. Furthermore, you can enjoy the view from an artificial lake nearby.
Rent the apartment starts from: Rp 1.880.000/month
---
You've reached the last paragraph of this article! Don't hesitate to visit our blog or the Flokq's home here to rent an apartment!