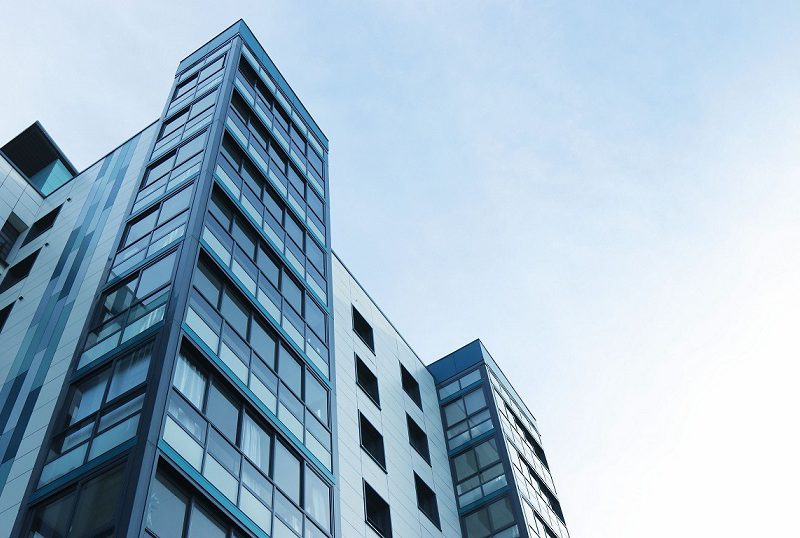 Settling Down
Rent Apartments in SCBD: 10 Best Apartments Near Treasury Tower
The Treasury Tower building is known as one of the upscale offices in the SCBD area. Its location is very strategic, allowing you to access protocol roads and other important places in Jakarta. Well, if you are looking for an apartment near the Treasury Tower for rent, don't miss the following Flokq article.
Treasury Tower is a skyscraper with a height of 279.5 meters that stands in the District 8 complex, SCBD. This 61-story building is considered the second tallest building in Indonesia. In the vicinity, you can find MRT stations, TransJakarta bus stops, other offices, shopping centers, and also apartments.
Here, Flokq has 10 choices of the best apartments near Treasury Tower for you.
This residence, also known as Senopati Apartment by Pudjiadi Prestige, is a boutique apartment with complete facilities. As one of the apartments near Treasury Tower (1.1 km), you will have no trouble accessing important places in SCBD.
Apart from that, this apartment is in a comfortable environment to live in. There are lots of trees, hangouts, and several public transportation options.
Senopati Apartment carries the concept of luxury with the best service. Apartment residents can enjoy premium facilities, such as a Jacuzzi, tropical-style swimming pool, lounge, and fully furnished minimalist units.
Looking for an apartment near Treasury Tower that is luxurious and within walking distance? Well, don't miss the District 8 Apartment, an elegant style residence that is suitable for the upper class and expatriates. You can access this place from the Treasury Tower building in just 6 minutes.
Each unit here is fully furnished. You can choose the type of unit that suits your needs, from studio units to 3BR.
In addition, tenants can enjoy swimming in the large swimming pool, exercising in the pilates room and gym, running on the jogging track, playing basketball on the available courts, or spending time with children in the playground.
Located in SCBD, this apartment near Treasury Tower can be reached within 10 minutes on foot. Not only is it strategically located, but The Capital Residence also has a total of 350 luxury units that are suitable for those who are looking for a comfortable residence near the office.
The apartment building is inspired by the magnificent architecture of the Prambanan Temple. In addition to having spacious and fully-furnished units, The Capital Residence provides several shared facilities that make you feel at home. These include a cardio room, a large swimming pool, a steam room, a Jacuzzi room, and many more.
This five-star residence is the ideal choice for those of you who want to live in a private environment with top-class facilities. This apartment is very close to the Treasury Tower, only 130 meters, and can be reached on foot.
Not only close to the office, but Sudirman Mansion is also easy to reach from modern shopping centers such as Pacific Place, FX Sudirman, Plaza Senayan, and Senayan City.
In this apartment, you will have access to a private lift with 24-hour security. There is also an indoor swimming pool, library, gym, and sauna for residents.
Are you planning to rent an apartment near the Treasury Tower in the Senopati area? Senopati Suites housing may be right for you. Consisting of three towers, this apartment was built in Senopati, Kebayoran Baru, which is close to the business and entertainment center.
Senopati Suites is an exclusive apartment that is right for executives and professionals who work in the golden triangle of Jakarta. From Treasury Tower, this place can be reached within 3 minutes of driving (1.1 km).
You can also access several entertainment venues and malls around the apartment. Looking for public transportation access? Relax, there are many choices for you, such as buses, commuter lines, and online motorcycle taxis.
Located in the Senayan Square complex, this apartment near Treasury Tower is within the same area as Plaza Senayan Arcadia Entertainment Center, Plaza Senayan Mall, and the Senayan Sentral office building.
From the apartment, you can easily access other areas in South Jakarta, such as Permata Hijau, Senopati, and Pondok Indah. Plus, there is direct access to Jalan Sudirman and SCBD, making it suitable for those of you who work in this area.
As an upscale residence, this apartment offers 5-star resort-style units with exclusive facilities. There is a swimming pool and sauna for you to relax. There are also various sports facilities, children's play areas, minimarkets, restaurants, and multipurpose rooms that residents can use.
With a distance of only 800 meters, this apartment is close to Treasury Tower. Kusuma Chandra Apartment is surrounded by modern skyscrapers and is close to many important places in Jakarta.
Being in the Senayan area, it is not difficult for you to fulfill your daily needs in this apartment. Besides being easy to visit modern shopping centers, you can also find many famous restaurants and food stalls in the vicinity.
It doesn't stop there, staying at the Kusuma Chandra Apartment allows you to travel in Greater Jakarta easily. Because the location is on the protocol road and also close to the toll road.
Want to live in an apartment near the Treasury Tower in a convenient and quiet location? Don't forget to include the Aryaduta Semanggi Apartment in your reference, OK?
Founded by Lippo Group, Aryaduta Semanggi has a green area around the apartment building. This will make you feel at home resting after a busy activity.
Besides having complete and luxurious facilities such as a heated swimming pool and spa, this residence also provides strategic access to SCBD and other business centers. Near the apartment, you can find Plaza Semanggi mall and Mall Ambassador.
For those of you who are planning to rent an apartment near the Treasury Tower in the Permata Hijau area, this apartment may be the best choice. Somerset Berlian is only 5.3 km from the office building, so you don't have to spend time on the road.
This apartment offers an exclusive residence with comfort and an elegant design. Plus, there are many premium facilities available for you, including Jacuzzi, sauna, multipurpose court, swimming pool, playground, ATM center, and more. It is ideal for families, executives, and families who are active in South Jakarta.
This 1950's luxury concept apartment is 4 km from Treasury Tower. This residence is perfect for those of you who want to live in an exclusive apartment near the office.
Here, you have easy access to SCBD and South Jakarta area. Plus, you can visit various modern shopping centers, such as Senayan City, Gandaria Mall, and Plaza Senayan.
---
Those are the 10 best apartment choices near Treasury Tower. Living near this office does make it easier for you to commute, yes. Plus the location is very strategic in the middle of the business center.
Well, if you're still looking for other Jakarta apartments to rent, visit Flokq's homepage here!