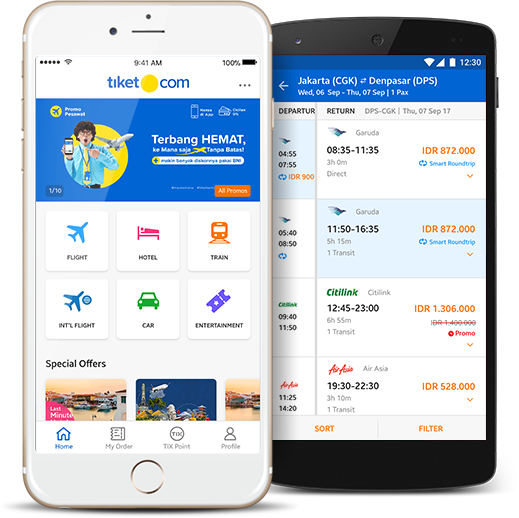 Getting around the country and planning your flight or train trip used to be a troublesome process in the old days. Luckily, with a little help of innovation in ones and zeroes and the internet, booking a trip is now easier and faster. That's also true in Indonesia's case where apps are there to help you to the airways. So here are some best apps for traveling in Indonesia. Oh, and don't forget to free up some space on your phone for these apps, low space might make things slower!
Traveloka
Getting 1st place for "Most Innovative Brand" in 2017 and 2018 by BrandZ™, Traveloka is the prime go-to app for trips. To save money, you can choose the Smart Combo that's available for select airlines and get up to 40% off. To help with transport issues from or to the airport, Traveloka provides cheaper private car options for that specifically. For customer service, you don't need to worry because the 24/7 team speaks English, Indonesian, Vietnamese, Thai, and Malaysian. Aside from payments using credit cards and bank transfers, you can use their PayLater feature to save up! Traveloka is by far one of the best apps for traveling in Indonesia.
Pegipegi
As the Silver Champion Awardee for Online Travel Agent from Indonesia WOW Brand 2018 event, Pegipegi's quality is beyond doubt. Aside from the usual online payment methods, Indonesian customers can pay their trips at their nearest Alfamart or Indomaret. Besides giving you various flight options, Pegipegi is ready to offer you hotel bookings among its 11.000 options. As an official partner of PT KAI Indonesia, you can be sure that train booking is as safe as flights.
Tiket.com
With awards such as the 2018 Online Travel Agency Superbrand Awards, Tiket.com will surely give you an excellent service. With its Smart Trip feature, the app can automate the best price for your neatly planned round trip. Through its Worry-Free feature, you can get a 100% refund up to 4 hours before your flight's departure. So no more losing money on suddenly canceled trips. Tiket.com also says that it is ready to help you on any trip, even on off-beaten-path ones. Oh, and watch out for promos and discounts, Tiket.com sometimes offer them with special promo codes!
Booking.com
If you feel that your hotel's quality is as important as the trip, then Booking.com is your best friend. With its list of rooms mostly cancellable without fee, Booking.com can give room for last-minute changes easily and quickly. With its 135 million verified guest reviews, finding proof of quality will be as easy as it can get. Its 24/7 customer service will also help you throughout the process with more than 40 languages available.
Nusatrip
As one of the biggest Online Travel Agent in Southeast Asia, Nusatrip has the best airfares for the region's countries. Nusatrip's convenience can be seen in how it shows its pricetag: all-inclusive without hidden costs, either tax or fees. Its list of up to 200.000 hotels will help make your trip more pleasant and easier to digitally manage. Its competitive prices and 10.000 destinations will also make Nusatrip an easy pick to help with suddenly complicated trips.
Agoda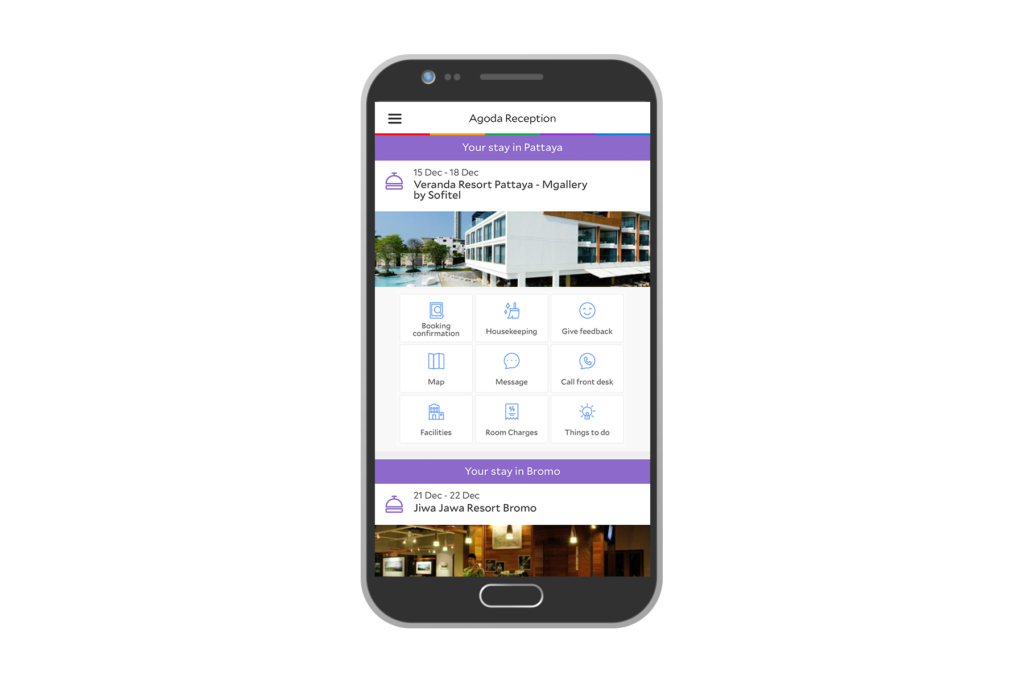 With more options to show in its app, accommodations and flights for your trips will significantly be more cost-efficient. To help your search, local experience information and more than 15 million verified reviews will surely improve the process. Aside from the various flight options, its Mix and Save option for cheaper stays can help your financials significantly. Although it had a relatively rough start in its creation, this app has thrived to receive multiple awards each year up until now.
So there you go, some of the best apps for traveling in Indonesia. It might be good to try them out briefly to know which do you like best and will use frequently. Also, don't forget to try a full-on land-based trip as they might have better scenery, although with a longer time. But still, it's Indonesia, so a train trip, of course, will be more Instagrammable than a flight! So try it out once in a while!