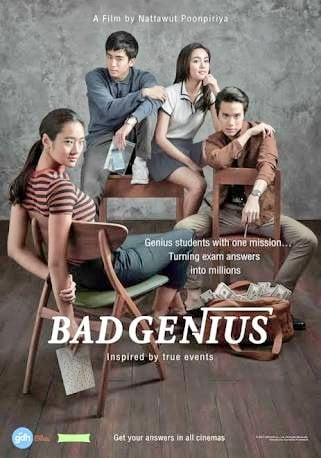 Staying In
15 Best Asian Movies You Should Watch! (Apart from Parasite)
In early of 2020, the world of movies was shocked by the success of the Parasite, a South Korean black comedy thriller directed by Bong Joon-ho, winning many prestigious movie awards including Best Film at the 2020 Academy Awards. This proves that the quality of movies from Asian countries is not less than the quality of movies from Hollywood.
Apart from Parasite, here are 15 of the best movies from Asian countries that you should watch!
1. Chungking Express (1994) – Hong Kong
Chungking Express is a comedy-drama movie with Wong Kar-wai as the writer and director. The movie consists of two stories told in sequence, each about a lovesick Hong Kong police officer mulling over his relationship with a woman.
The first story tells about a cop (Takeshi Kaneshiro) obsessed with his breakup with a woman named May, and his encounter with a mysterious drug smuggler (Brigitte Lin).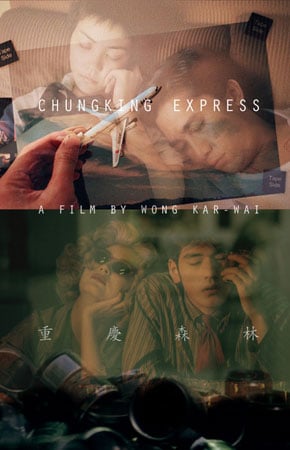 The second story tells about a police officer (Tony Leung) roused from his gloom over the loss of his flight attendant girlfriend (Valerie Chow) by the attentions of a quirky snack bar worker (Faye Wong).
2. The Host (2006) – South Korea
The Host is a drama-thriller movie directed by Bong Joon-ho, who also made Parasite, and co-written by Bong Joon-ho, Ha Won-jun, and Baek Chul-hyun. The movie also starring a notable South Korean actor, Song Kang-ho. .
The movie concerns a monster kidnapping a man's daughter, and his attempts to rescue her.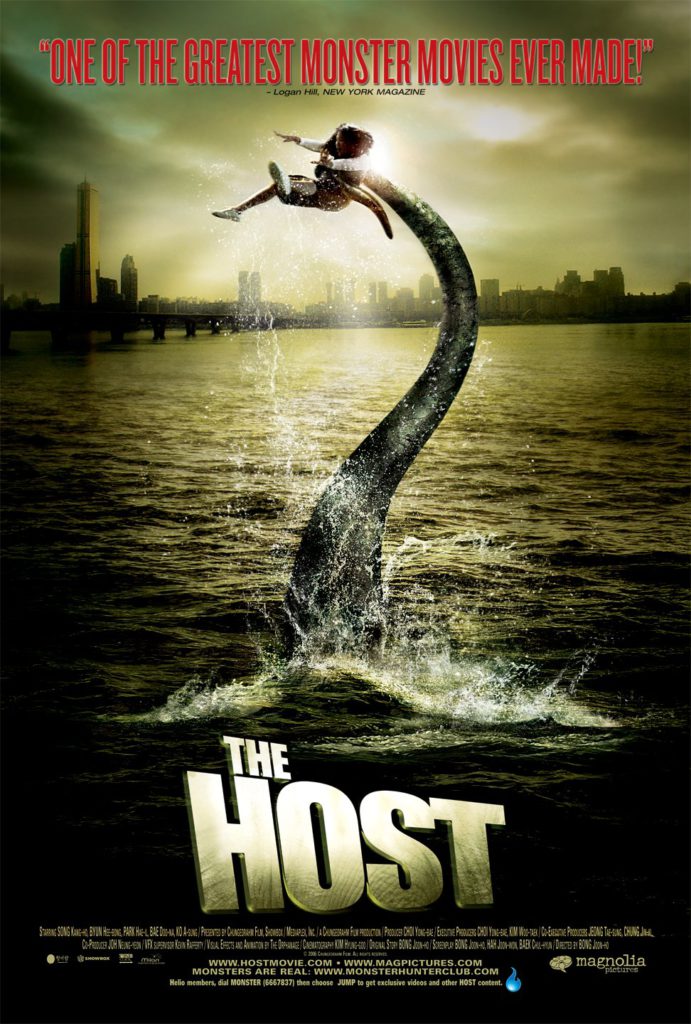 According to Bong Joon-ho, his inspiration came from a local article about a deformed fish with an S-shaped spine caught in the Han River.
3. Train to Busan (2016) – South Korea
Train to Busan is an action-horror zombie movie directed by Yeong Sang-ho and starring Gong Yoo, Yung Ju-mi, and Ma Dong-seok.
The movie mostly takes place on a train to Busan as a zombie apocalypse suddenly breaks out in the country and threatens the safety of the passengers.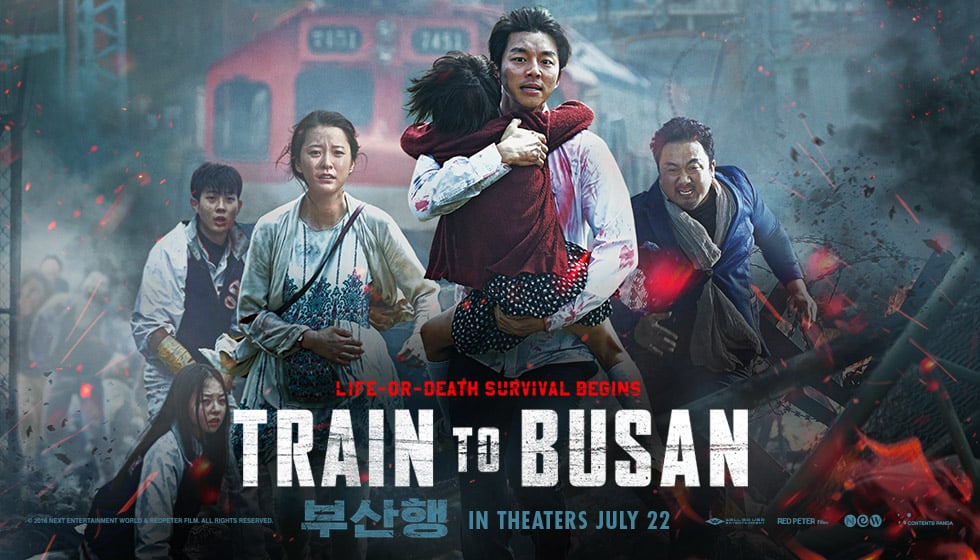 One of the most notable zombie moviemakers, Edgar Wright, was a big fan of the movie. Wright recommended the movie in a tweet and called it the "best zombie movie I've seen in forever."
4. Miracle in Cell No. 7 (2013) – South Korea
Miracle in Cell No. 7 is a comedy-drama movie with Lee Hwan-Kyung as director and starring Ryu Seung-Ryong, Park Shin-Hye, and South Korean child actor, Kal So-won.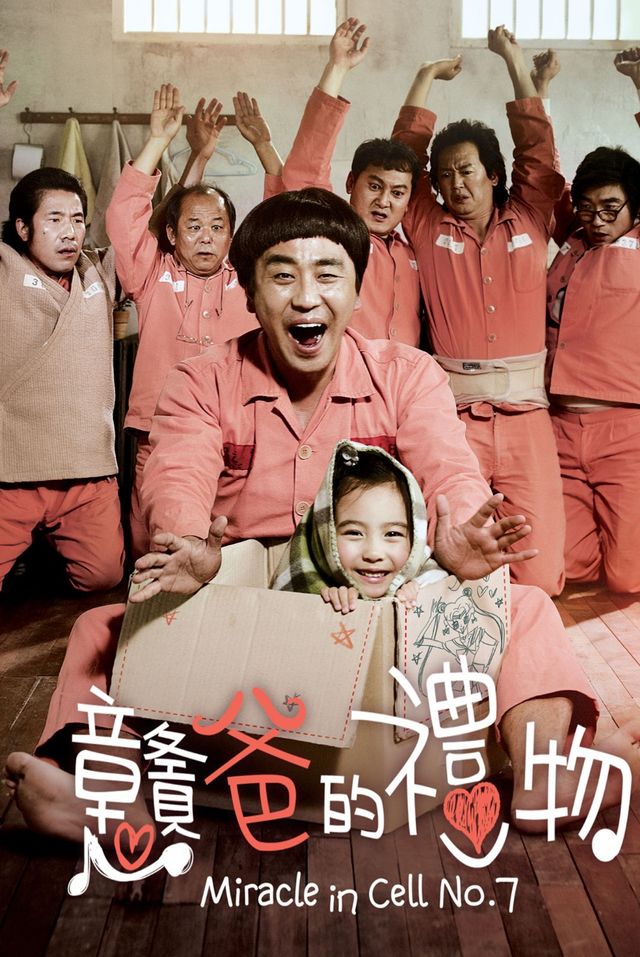 The movie is about a mentally challenged man wrongfully imprisoned for murder, who builds friendships with the hardened criminals in his cell, who in return help him see his daughter again by smuggling her into the prison.
So Flokqers, prepare the tissues before you watch this!
5. Marlina the Murderer in Four Acts (2017) – Indonesia
Marlina the Murderer in Four Acts (Indonesian: Marlina si Pembunuh dalam Empat Babak) is one of the best Asian drama movie directed by Mouly Surya and co-written by Mouly Surya and Rama Adi, based on a story conceived by Garin Nugroho.
They set the movie in a savanna in Sumba, Indonesia, when a group of seven robbers comes to the house of a widow named Marlina (Marsha Timothy). They threatened Marlina's life, property and honor in front of her mummy husband who was sitting in a corner of the room. The next day, Marlina made a journey to get her justice.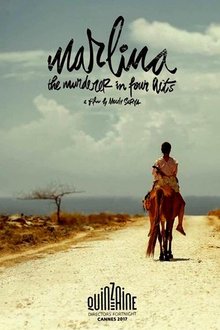 This movie was screened at the Cannes Film Festival, one of the most prestigious movie festivals in the world. So Flokqers, make sure that you watch this!
Read also: 10 Best Indonesian Movies of All Time: A Must Watch!
6. The Raid (2011) – Indonesia
The Raid is one of the best Asian action-thriller movies with Gareth Evans as the writer and director. The movie stars some of Indonesia's most notable action actors: Iko Uwais, Joe Taslim, and Yayan Ruhiyan.
The movie concerns an elite squad who is tasked to infiltrate a high-rise building, run by a ruthless drug lord, located in the slums of Jakarta.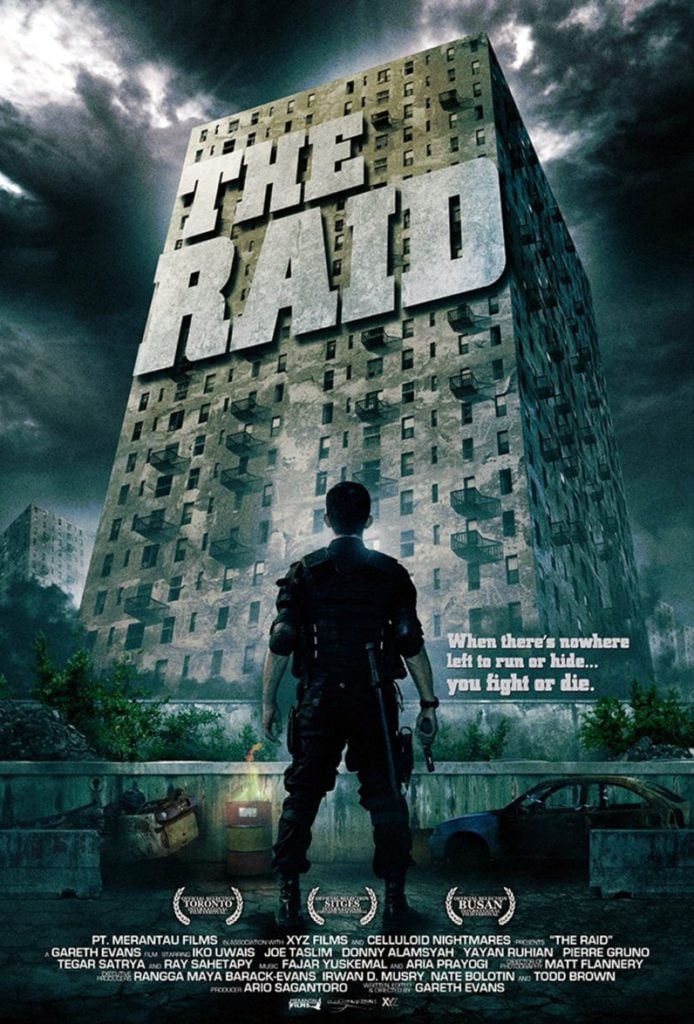 This movie received a lot of accolades from movie critics for the fighting action performed by its actors. In fact, some of them now often play some roles in Hollywood's movies.
7. Children of Heaven (1997) – Iran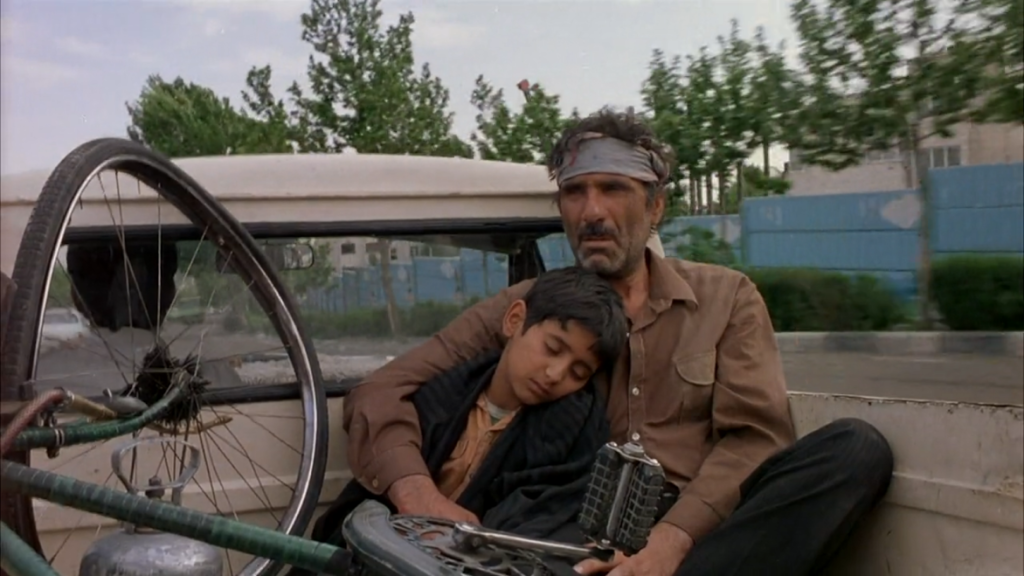 If you were born in the 90s, high chances are you must have seen this movie at least once. Children of Heaven is a drama movie directed by Majid Majidi.
This movie tells the story of a brother and sister about their life which revolves around shoes, where they only have a pair of shoes to wear for school.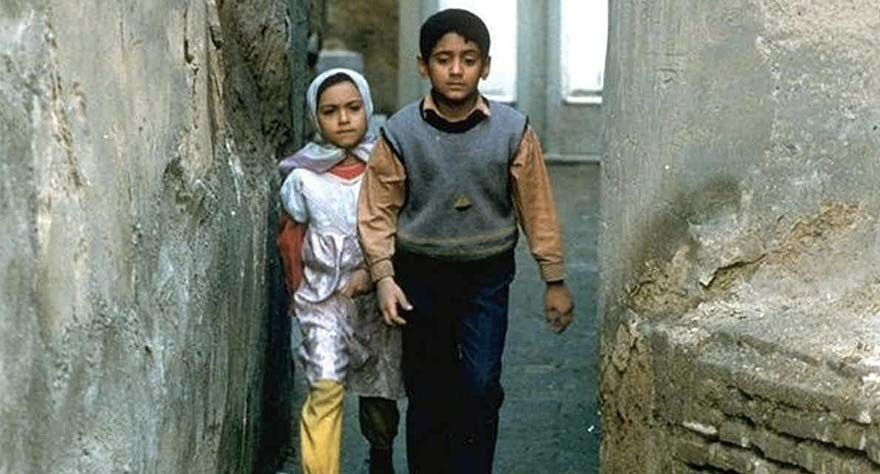 Before you decide to watch this movie, you really have to prepare a lot of hearts and tissues! Crying guaranteed.
8. Spirited Away (2001) – Japan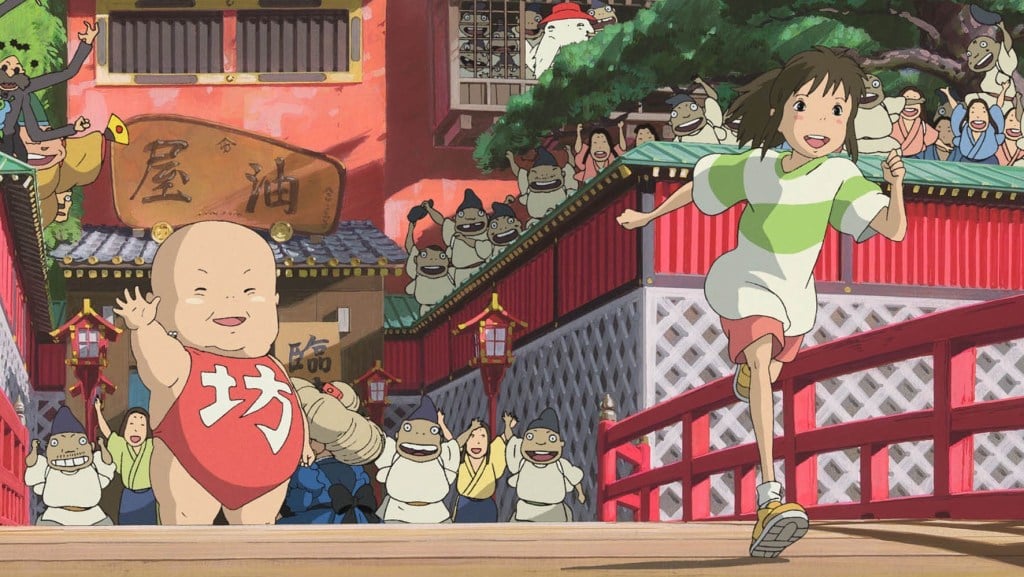 In animation, Japan obviously has one of the best animations. Japanese's animations are able to compete with or even better than animation made in Hollywood. One of them is Spirited Away, an animated movie by Japan's most famous animation studio, Studio Ghibli, which was written and directed by famous Japanese animation director, Hayao Miyazaki. This movie won the Best Animated Film at the 2003 Academy Awards.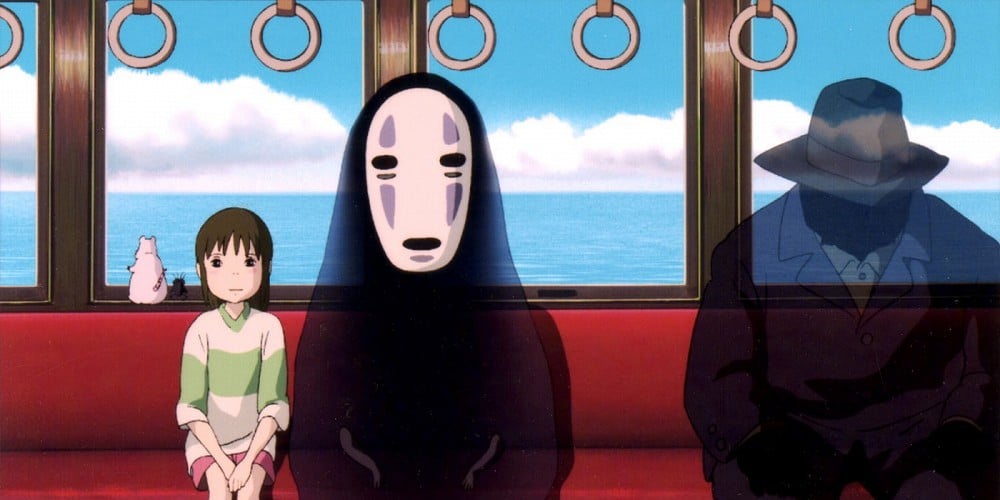 Spirited Away tells the story of Chihiro Ogino, a 10-year-old girl who, while moving to a new neighbourhood, enters the world of Kami (spirits of Japanese Shinto folklore). After her parents are turned into pigs by the witch Yubaba, Chihiro takes a job working in Yubaba's bathhouse to find a way to free herself and her parents and return to the human world.
9. Your Name (2016) – Japan
Another animated movie from Japan. Your Name is a romantic fantasy animation, with Makoto Shinkai as the writer and director. He is known for his beautiful animation style as well as for his complex story writing style.
Your Name tells the story of a high school boy in Tokyo and a high school girl in a rural town, who suddenly and inexplicably begins to swap bodies.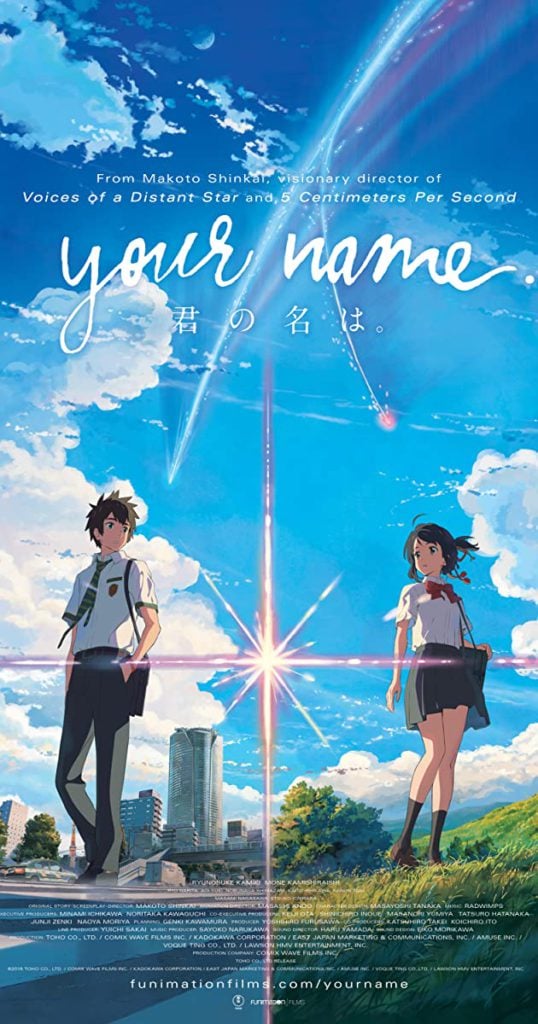 Your Name is the second most successful Japanese movie in Japan after Spirited Away. Prepare some tissue too before watching this!
10. Weathering with You (2019) – Japan
Another animated romantic fantasy movie written and directed by Makoto Shinkai. Weathering with You set in Japan during a period of exceptionally rainy weather, the movie tells the story of a high-school boy who runs away from his rural home to Tokyo and befriends an orphan girl who has the ability to manipulate the weather.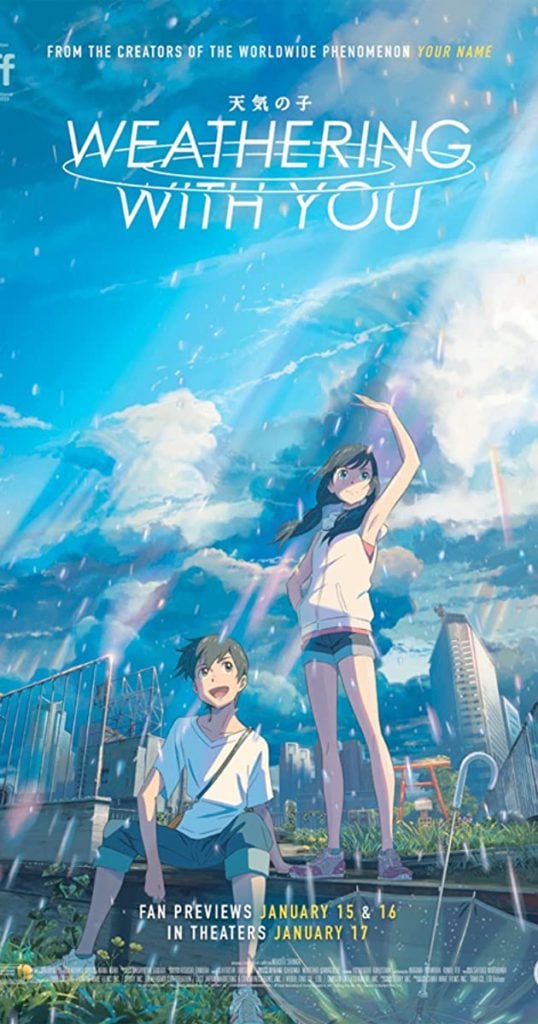 Wrapped with a very beautiful animation, Weathering with You will bring you to a very satisfying movie-watching experience. Before you decide to watch this, make sure you have watched Your Name too, for a more exciting movie-watching experience!
Read also: 11 Sad Anime Movies to Watch at Home
11. Dangal (2016) – India
Indian movies are not all about singing and dancing. Dangal is a biographical sports drama movie directed by Nilesh Tawari and produced by one of the most notable Indian actor, Aamir Khan, who also stars in this movie.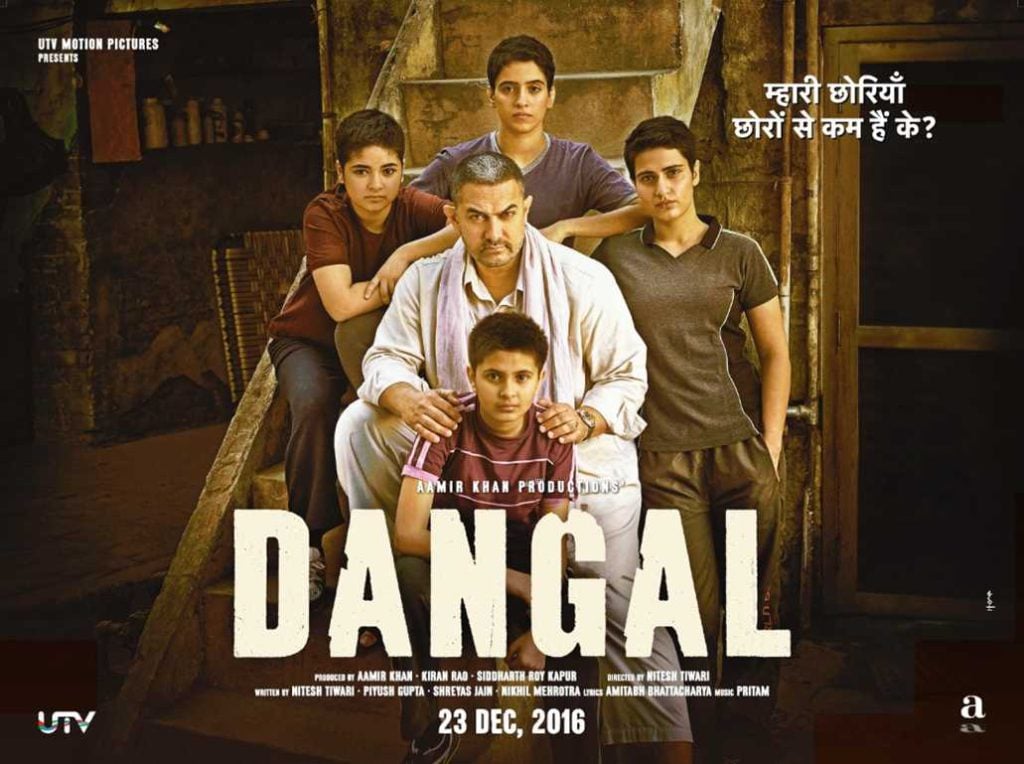 Loosely based on the Phogat family, Aamir Khan stars as Mahavir Singh Phogat, a pehlwani amateur wrestler who trains his daughters Geeta Phogat and Babita Kumari to become India's first world-class female wrestlers.
12. Three Idiots (2009) – India
Another movie starring Aamir Khan. Three Idiots is a coming-of-age Asian comedy-drama movie directed by Rajkumar Hirani.
The movie follows the friendship of three students at an Indian engineering college and is a satire about the social pressures under an Indian education system.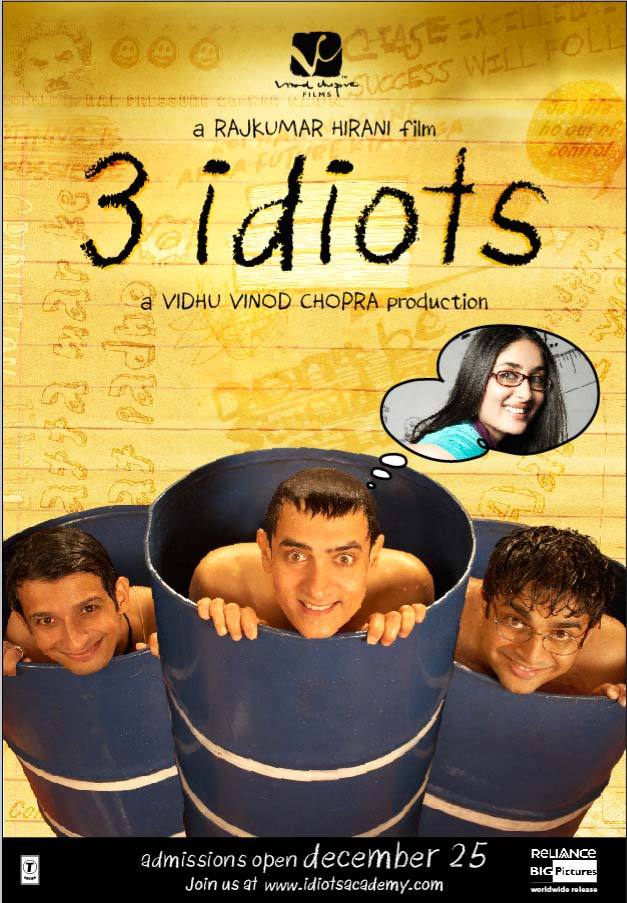 This is a laugh guaranteed movie. If you need a moodlifter, then you should watch this!
13. Bad Genius (2017) – Thailand
Bad Genius is a heist-thriller movie with Nattawut Poonpiriya as the director.
Inspired by real-life news of students cheating on the SAT, the movie transplants the heist structure to a school-exams setting, and features themes of class inequality as well as teenage social issues.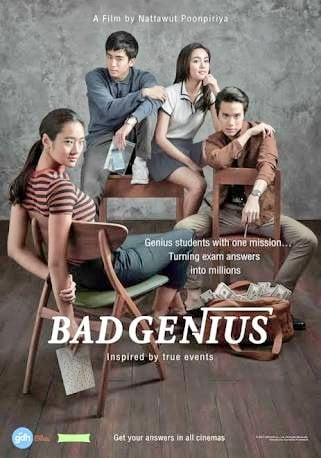 This movie nearly won all the nominations it received and also the main character received a lot of praise for the role she played.
14. Crazy Little Thing Called Love (2010) – Thailand
Crazy Little Thing Called Love atau First Love is a romantic comedy movie with Puttipong Pormsaka Na-Sakonnakorn and Wasin Pokpong as the directors. The movie stars Mario Maurer and Pimchanok Luevisadpaibul as the two main characters.
The movie tells the story of a seventh-grade 14-year-old girl Nam, who falls in love with her senior of tenth-grade Chon and tries desperately to win his attention.
As one of the best Asian movies, this movie has a lot of thick comedy, but make no mistake, this movie can also make you cry!
Read also: 11 Best Thai Rom-Com Movies
15. CJ7 (2008) – Hong Kong-Chinese
CJ7 is a Sci-Fi movie produced, written, and directed by Stephen Chow, who also stars in the movie.
The movie tells the story of Ti, a poor construction worker, who has to work hard so that his son, Dicky, can stay in school. One day, he finds a toy in a junkyard that turns out to be an extraterrestrial creature with extraordinary powers.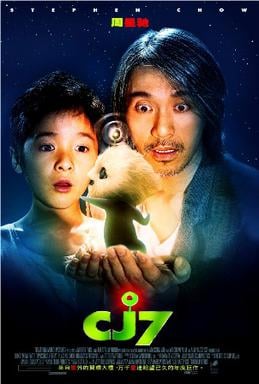 CJ7 is wrapped in drama and comedy that is very strong but also feels light and is very suitable to watch with family.
---
That is all! Besides Parasite, these movies are the 15 best Asian movies that you really have to watch. There are dramas, comedies, actions, and thrillers that you can watch in your spare time. Happy watching, Flokqers!