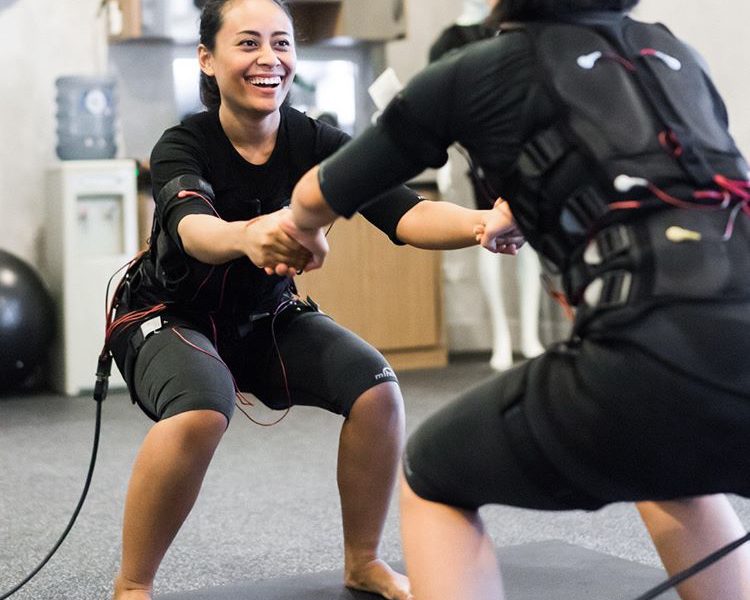 Nowadays, having a fit and healthy body is something that needs to be prioritized, especially in the middle of unexpected weather change and endless working hours. Even though it seems impossible to exercise in between your tight schedules, you should not overlook the importance of your well being! Don't worry, we're here to make your effort in getting fit and maintaining a healthy lifestyle easier despite a crazy work life. Here is a list of top 5 fitness centers in Setiabudi, specially made for all you busy people!
1. Elite Club Epicentrium
This is notably one of the most luxurious sports clubs in Jakarta. Located in a high-rise superblock of Kuningan, Elite Club Epicentrum is conveniently within reach from Setiabudi-Kuningan business offices and apartments. With a one-month membership, you can enjoy all gym facilities and choose the type of exercise that suits you best, from weight-lifting, numerous group fitness classes, to yoga classes for your flexibility. Besides having programs for adults, it also provides classes for kids including Kids Pool and Kids Playground. They also have exquisite bathrooms and changing rooms that make your exercise even more enjoyable. Want to have an exhilarating gym experience with top-notch facilities? Then this would the one worth trying! Due to COVID-19, bathrooms are unavailable and members are required to bring their own equipments.
Phone number: (021) 5263150
Average prices: starting from 1.100k per month
Opening hours: ·Mon-Fri, 5.30 AM – 10 PM, Sat-Sun 6 AM – 8 PM
Address: Elite Club Epicentrum, Epicentrum Utama Raya Jalan Haji R. Rasuna Said Kav. C22, RT.2/RW.5, Karet Kuningan, Kecamatan Setiabudi, Kota Jakarta Selatan
2. 20FIT Setiabudi
Offering a unique and practical way of exercising for your active lifestyle, 20FIT is the first micro-gym in Indonesia to use a high-tech machine called Electro Muscle Stimulation (EMS) and Miha Bodytec equipment for personal training. EMS is also effective for building lean muscle mass, which claims to raise your metabolism level and help speed up the weight loss process. The goal of this concept is to achieve the same level of fitness acquired by 2 hours of your conventional exercise rounds in a shorter amount of time — which is only in 20 minutes, as the name "20FIT' proposes. This gym would be the perfect choice for those of you who lack the time for exercising and needs to do it fast but surely burns!
Phone number: (021) 2966-9233 / +6281112427916
Average prices: starting from Rp 490.000 per month
Opening hours: ·Mon-Sat, 6 AM – 9 PM
Address: 20Fit Setiabudi, MD Place Tower 2, 2nd floor, Jl. Setiabudi Selatan No. 7, Jakarta Selatan
3. Fit by Beat Setiabudi One
Fit By Beat is a boutique fitness center providing fun but intensive workout sessions for its members. As it is located in one of the busiest districts for working people, it targets corporate workers that need physical activity but are too busy for it. Exercising here, you will enjoy an exquisite minimalistic atmosphere resonating through its modern interior design. With a lot of fun classes to take such as RPM, Hot Yoga, Body Jam, Pound Fit, Judo, Zumba and many more, accompanied by certified Personal Trainers who will always be ready to assist, it will give you a great much-needed workout experience, straight after work!
Phone number: (021) 5212191
Average prices: Rp600.000 for two people (approx.)
Opening hours: ·Mon-Fri 6 AM – 10 PM, Sat 6 AM – 8 PM, Sun 8 AM – 8 PM
Address: Fit by Beat Setiabudi One, Setiabudi One Lantai 2 Unit A302, Jl. H.R. Rasuna Said Kav. 68, RT.18/RW.2, Kuningan, Karet Kuningan, Setia Budi, Kota Jakarta Selatan
4. Fitness First
This exercise spot is considered one of the most famous gyms, as it has a lot of branches spread around the city. Located in the Lotte Shopping Avenue Mall, it is very convenient to reach after stressful working hours in the nearby offices or a casual shopping haul in the stores within the mall. Complete with plenty of sophisticated equipment and fun classes, you are guaranteed an ideal workout sessions that will keep you fit and maintain your body! Try their exciting fitness classes varying from cardio, strength and conditioning, mind and body, to dance and feature classes!
Phone number: (021) 29889333
Average prices: membership starting from Rp 799.000 per month
Opening hours ·Mon-Fri 6 AM – 10.30 PM, Sat 6 AM – 9.30 PM, Sunday 8 AM – 8 PM
Address: Lotte Shopping Avenue, Jl. Prof. DR. Satrio No.3-5, RT.18/RW.4, Kuningan, Karet Kuningan, Kecamatan Setiabudi, Kota Jakarta Selatan
5. DOMA Studio
DOMA Studio provides a rather smaller but collective workout community that will surely make you feel very much supported in doing your exercises together in classes. With a great variety of exercise choices, you can pick the one that suits you and your needs best. They have a Zumba class where you can dance and shake your calories off, a Mat Pilates class to strengthen your core, an energetic Pound Fit class, a refreshing Yoga Class, a TRX class to develop muscle strength and stability, and a Metafit class with a high-intensity workout to burn off that fried chicken you had for lunch. What would be your pick?
Phone number: 081 5860 73551
Average prices: Rp700.000 for two people (approx.)
Opening hours ·Mon-Wed, Fri 11 AM – 9.30 PM, Thu 7 AM – 9.30 PM, Sat-Sun 8 AM – 1 PM
Address: Jl. Muria No.25, RT.9/RW.2, Menteng Atas, Kecamatan Setiabudi, Kota Jakarta Selatan
There you go, 5 of the best fitness centers in the Setiabudi area. Hurry and check them out!