After finishing your studies and have graduated, the next step in life would be living your own lives away from the help of your family, finding the ideal job fit for yourself is one of the ways. Whether you're finding a job based on your educational background or your passion and hobby, you need to know your skills and interest first. Knowing your skills and interests helps you know how you are worth and the career path you choose.
Indonesia is filled with booming industries. A lot of local and even foreign companies are sprouting every week across the country. There are a lot of vacancies that you can join, especially from the available websites. Don't worry, in this article we provide the 7 best websites to find work. Don't miss it!
Indeed
Indeed is the job posting site with more than 250 million unique visitors every month. Indeed is committed to prioritizing job seekers, giving them free access to finding work, creating a CV, and finding out information about a company. Every day, they connect millions of people with new opportunities. Indeed mission is to help people get jobs. They have more than 10,200+ dedicated global employees who strive to realize this goal and make the whole recruitment process better through true stories and data. They offer a collaborative work environment that works hard to create the best experience for job seekers.
Website: id.indeed.com
Glassdoor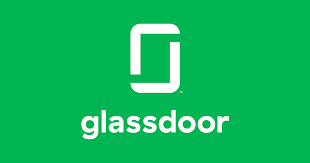 Built on the foundation of increasing workplace transparency, Glassdoor offers millions of the latest job listings, combined with a growing database of company reviews, CEO approval ratings, salary reports, interview reviews and questions, benefits reviews, office photos, and more. Unlike other job sites, all of this information is shared by those who know the best company – the employees. In turn, job seekers on Glassdoor are well-researched and more informed about the jobs and companies they apply to and consider joining. This is why thousands of employers across all industries and sizes turn to Glassdoor to help them recruit and hire quality candidates at scale who stay longer. Glassdoor is available anywhere via its mobile apps. Glassdoor operates as a part of Recruit Holdings' growing HR Technology business segment. Glassdoor is headquartered in Mill Valley, California, and was founded by Robert Hohman, Rich Barton, and Team Besse in 2007, before its launch in 2008.
Website: glassdoor.com
Jobstreet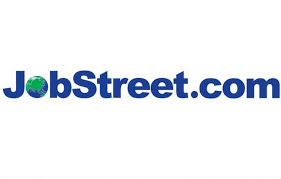 Their vision is to connect business with talent and improve living standards through better careers. They are one of the leading employer information providers in Asia. become facilitators of job matching and communication between job seekers and employers, in Malaysia, Philippines, Singapore, Indonesia, and Vietnam. With the understanding and insight they have in each market, and their passion for the world of technology. They provide the best opportunities for job seekers and provide exceptional value for companies.
In November 2014, they became part of the Australian Stock Exchange and were listed as SEEK Limited – the world's largest employer information provider with market capitalization. As part of the SEEK family, they use world-class products to bring job seekers and leading companies across the region. They are committed to continuously increasing the value they provide to job seekers and employers. To fulfill this, they continue to develop their products and services so that matching between job seekers and companies becomes easier.
Website: jobstreet.co.id
Karir.com
Karir.com is the first Career Portal in Indonesia, established in 1999. Since December 2014, Karir.com has become part of the Emtek Group, a group with 3 main business divisions: Media, Telecommunications & IT Solutions, and Connectivity. They are willing to be a national asset that can help Indonesia become a world economic power. They aspire to create a world for everyone to be able to work continuously with all their heart and become a lantern for themselves and others. They focus to find the needs of their main stakeholders, namely professionals and companies, by becoming a trusted career portal that can connect both of them to make more productive and successful. They focus to be the most effective total recruitment and resource solution for the company, and also to be partners for professionals who can explore and develop their potential. They commit to becoming trusted partners for formal and informal educational institutions to channel their graduates and the means of sharing knowledge.
Website: karir.com
Glints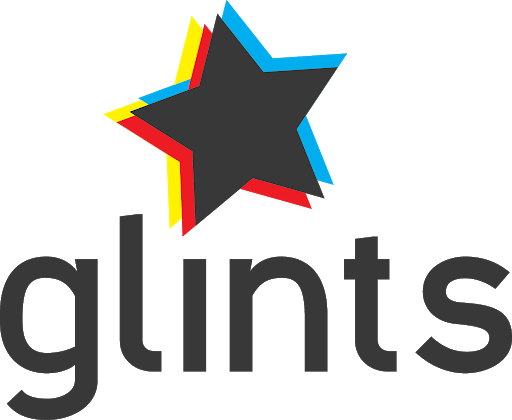 Glints is a job searching site based in Indonesia and Singapore. The website aims to be the #1 full stack tech-enabled human resource and career development company in Southeast Asia. As a job-seeker, you can find jobs from companies in Indonesia and Singapore of various industries, you can create profile and submit your applications on the site. As an employer, Glints allow companies to list jobs for free while offering their TalentHunt feature to help companies finding the right candidates.
Website: glints.com
Kalibrr
Kalibrr is a popular job portal site operating mainly in Indonesia, the Philippines, and other parts of Southeast Asia. More than 500 major national and multinational companies in Indonesia of various industries, such as Gojek, Bank Mandiri, and IKEA, use Kalibrr to scout for the best talents in the nation. The portal has customized partnerships with their client companies, meaning that Kalibrr helps companies digitize portions of their recruitment process. In Kalibrr, there are more than 1,200,000+ job seekers. With the website, job-seekers can create a comprehensive profile, upload their CVs, and easily search for jobs.
Website: kalibrr.id
Monster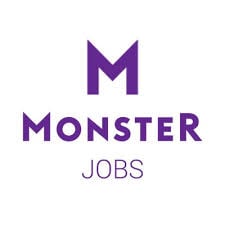 Monster is a global online employment solution for people seeking jobs and the employers who need great people. They have been doing this for more than 20 years, and have expanded from their roots as a "job board" to a global provider full of job seeker, career management, recruitment and talent management of products and services. They are changing the way people think about work, and they help them actively improve their lives and their workforce performance with new technology, tools, and practices.
Monster with its edge technology provides relevant profiles to employers and relevant jobs across industry, experience levels, and geographies. They help employers find the best quality candidates. To streamline the process you can save time and money. Also to help you make better decisions to improve your skill. They will provide you chance like no one else can.
Website: monster.com
So, there you have a list of recommended job searching website you should try. We hope you find great opportunities and find the right job for you! good luck.
Read Also: Top 6 Highest Paying Companies in Indonesia