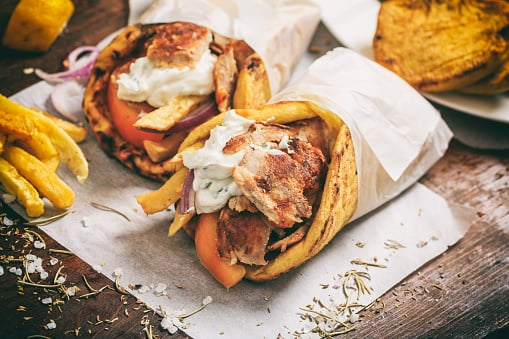 Kebab is one of the foods from the Middle East that has many fans in Indonesia. There are also many culinary places selling authentic kebabs with a very delicious taste. This combination of pita bread, vegetables, and grilled meat are also well-known thanks to the franchised food trucks that have made this dish increasingly popular. This time, Flokq has some recommendations for the best kebab restaurants in Jakarta that you should try because they are famous for their delicious taste.
People also read: Complete Guide to McDonald's Menus and Prices: Calling All Burger Lovers to Try 10 McDonald's Burger Recommendations

1. King of Kebab
One of the best kebabs in Jakarta, which started from a food truck, is quite curious because the words Palestine Street Food are quite striking. In fact, this predicate is not arbitrarily given to them, you know. Because the owner is originally from Palestine. So imagine the kebabs made by the original Palestinians who used to eat this food from the Middle East. If you are visiting, one of the favorite menus is the Beef Kebab roll. The weight is also quite heavier than the others, coming from a pile of super juicy meat covered in fairly thin pita bread.
2. Berlin Doner
Not only is it the proud food of Turkish citizens, but Turkish immigrants have also succeeded in making this food the national food of Germany. You can find this version of the best kebab in Jakarta in Kuningan. Unlike other kebabs, it looks quite colorful and fresh because it is full of vegetables. Stuffed with meat, lettuce, onion, cucumber, and more. For the topping, there are 3 kinds of sauces to make the taste even more delicious, namely yogurt sauce, hot sauce, and garlic sauce.
3. Turkuaz
The best kebab in Jakarta that kebab lovers should not miss. In addition to the authentic taste, the interior in Turkuaz also supports you to feel the Middle East style. In addition, the romantic nuance is perfect for you to make a date reference with your partner. This place is famous for being similar to Baklava in Turkey. There is an Iskandar Kebab menu which tastes very delicious with soft Lamb and very strong spices. It tastes even better when you dip it into the yogurt sauce. Another recommendation is the Lamb Durme which is said to be the Turkish version of lasagna. It contains minced beef and mozzarella wrapped in a thin dough that spills out when it is cut.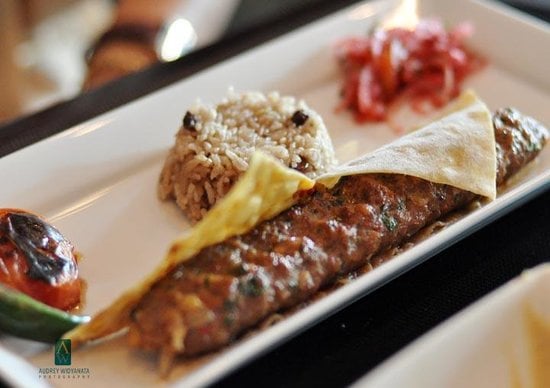 4. Gyros Alley
The best kebab in Jakarta that is typical of Greece, namely Gyros Alley which specializes in serving Gyros aka Greek-style meat fillet. Then marinated for 24 hours and baked in a horizontal position. Similar to Turkish kebabs, Gyros Souvlaki Lamb tastes great. The charcoal-grilled meat also gives off a very distinctive smell and makes you impatient to eat it. The meat is covered in pita bread along with onions, tomatoes, and tzatziki sauce.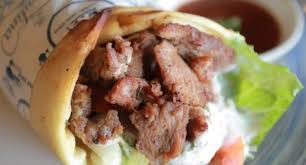 Source: 15 Place to Eat in Sentul
5. Doner Kebab
Who doesn't know Doner Kebab? One of the best kebabs in Jakarta. This one food you can make an alternative choice for lunch. The contents are full of meat and vegetables you can get for less than Rp. 25 thousand. In addition to keeping the bag safe, you can be full with a portion.
6. Turkish Kebab AB
Best cheap kebab in Jakarta. In fact, the queue is never empty. This kebab is sold at the Mayestik Market at a price of Rp. 19 thousand. You can already fill your stomach with a special portion of meat whose contents are very dense. This very tasty meat is also not stingy with meat, vegetables, and mayonnaise.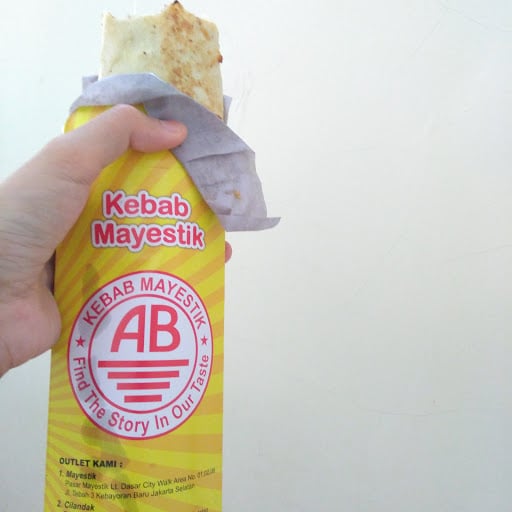 7. Baba Rafi Turkish Kebab
A kebab franchise that popularized Turkish specialties among the Indonesian people. The outlets are very easy to find anywhere. Usually, you can find it in every supermarket parking lot or residential shophouses. In fact, Baba Rafi has spread to all corners of Indonesia to Europe, you know. A simple dish with a taste that is suitable for Indonesian tongues makes this kebab a favorite for everyone. Especially at a very friendly price.
8. Black Kebab
Even though it's black, that doesn't mean it's burnt. But indeed this one kebab has a different color from kebabs in general. Not only are the colors different, the fillings are also quite diverse and innovative. You can choose various fillings that other kebabs rarely serve, such as omelet, sausage, beef, tuna, crispy fish, and chicken.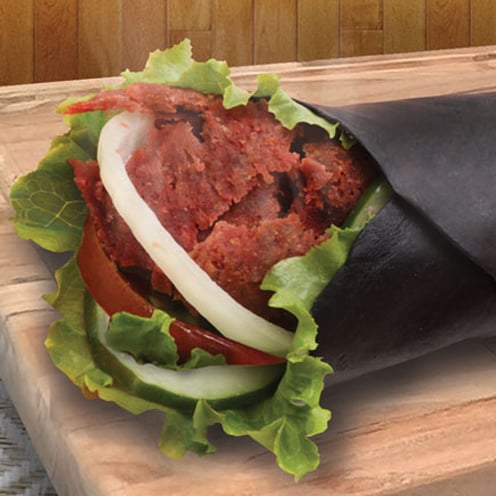 Thus the list of the best kebabs in Jakarta that you should not miss. Have you decided which one to order?
People also read: 7 Pizza Hut Delivery Menu Recommendations: Enjoy The Great Pizza Hut Taste from Home!