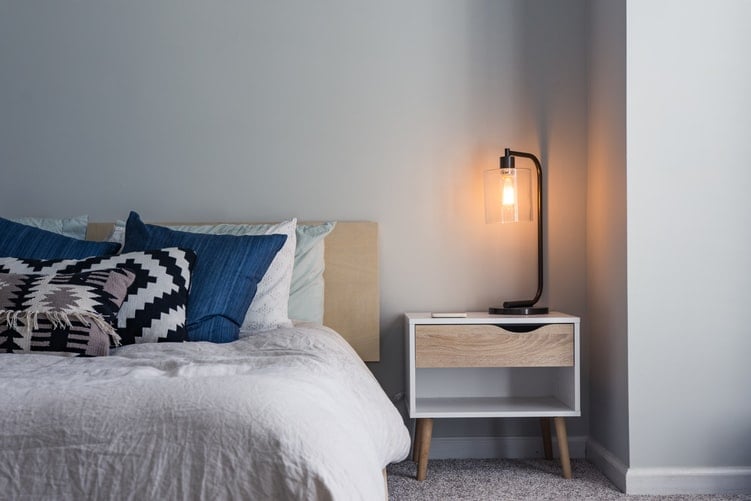 Located in South Jakarta, Setiabudi is one of the cozy areas for you to live in. The residential house around this area is pretty calm and quiet to give you a peaceful state of mind for a long stay. As we know, South Jakarta is an area surrounded by restaurants, recreational places, food centers, universities, schools, and governmental places making it very strategic and convenient if you want to reside and live here, and kost might be your choice. The idea of living in a kost is way cheaper compared to living in an apartment. You don't have to pay for maintenance fees, utility fees such as electricity and water, plus some of the kost give free room services and laundry services that you can enjoy.
Since Setiabudi is quite an elite area, the kost offered are mostly premium ones with facilities such as TV, private bathroom, and designated elegant and modern CCTV to ensure the safety of its members and also an assistant who will help to fulfill your needs. If you are an executive or student, some of the kost also allow you to share a room with other people by adding extra money so it will reduce your monthly rental fee. In conclusion, living in a kost can be one of the best choices for you early in your career since it doesn't cost you that much money. Here we give several recommendations of kost located around the Setiabudi area!
You can also check out other kost recommendation around Setiabudi area in South Jakarta, even the exclusive ones:
1. Avalon Setiabudi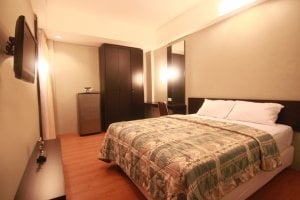 The surrounding area is very pleasant and quiet making this kost a very good choice for you. Avalon offers a premium kost with a strategic place. It can be reached within minutes from shopping centers such as Plaza Indonesia, Grand Indonesia, JACC (Jakarta City Center). It is also close to areas such as Sudirman and Kuningan which are the main business districts in Jakarta. Members are also allowed to bring parents or people to live within 3 days without additional charges.
Another rule is guests are allowed to visit only up to 11 pm, no pets are allowed, and for booking a room you have to pay for a deposit which equals a month of the rental fee. The facilities inside Avalon Setiabudi are queen size bed, TV in every unit, wardrobe, table, chair, mirror, and private bathroom in every unit. You will also get access to a communal kitchen, and guest room. WIFI, Room cleaning, laundry, and cable tv are also accessible to every guest.
Address: JL Setiabudi 3, No.10, Setiabudi, RT.2/RW.3, Setia Budi, Jakarta, RT.2/RW.3, Kuningan, Setia Budi, South Jakarta, Daerah Khusus Ibukota Jakarta 12910, Indonesia
Phone Number : +628193232522 (Whatsapp) / +6281932325221
Price: Rp3,250,000.00/month
Email: Sales.avalon@gmail.com
Website: http://avalonresidence.com
2. Mendjangan Kuningan Residence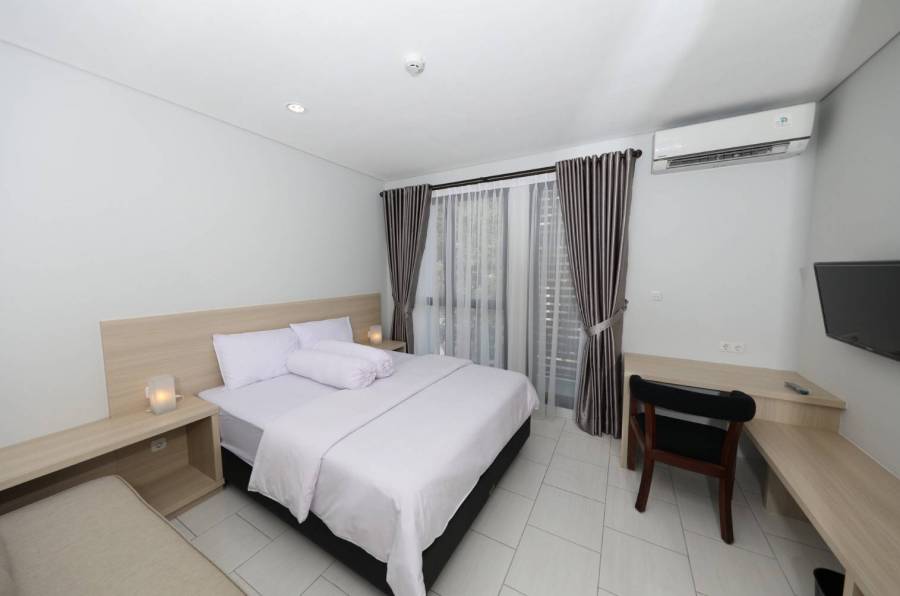 Even from the outside, you can see that this kost is exclusively designed with luxurious facilities. Mendjangan Kuningan Residence is one of the great choices for those who are looking for premium kost. It looks like the smaller version of an apartment. From the building, architecture, and facilities this kost looked a bit like a small hotel. The facilities inside this building include a gym, a queen size bed, lift 24 hours security, WIFI, CCTV, microwave, kitchen, private bathroom, TV, and private sink.
This kost is also located only 900 m away from Kuningan City. The price starts from Rp5,000,000.00 per month with 2 types, which are standard ( maximum for 1 people) and deluxe (maximum for 2 people). The kost is also surrounded by shopping centers such as Mall Ambassador, Kuningan City, and the Russian Embassy.
Address: Jl. Genteng Ijo No.83, RT.1/RW.7, Kuningan, Karet Kuningan, Kecamatan Setiabudi, South Jakarta, Daerah Khusus Ibukota Jakarta 12940, Indonesia
Price: Rp5,000,000.00/month (standard) to Rp6,500,000.00 per month (deluxe)
Phone Number: +621210013615
3. EHOUZZ KOST
This exclusive kost is located in Setiabudi, South Jakarta with a capacity of 21 rooms. The price for these rooms starts from Rp3,800,000.00 per month including facilities such as TV, private bathroom, WIFI, desk, laundry, water heater, wardrobe, desk, and AC. If you own a car it also has a facility of the basement parking lot and surrounded by public facilities such as malls, school gym, ATM, restaurant, worship places, etc. It is also located near the MRT station of Setiabudi Astra. Each room used the smart key card and Genset.The room in ehouzz kost is simple, quiet, and very comfortable. It comes ith 2 types of room, which are superior and deluxe. The superior one is 3,5m x 4m wide while the deluxe one is 4m x 4,5m wide.
Address: Jalan Setia Budi 5/III No.7, RT.1/RW.3, Kuningan, Setia Budi, South Jakarta, Daerah Khusus Ibukota Jakarta 12910, Indonesia
Phone Number: +6221 9023835
Price: Rp3,800,000.00/month (superior) to Rp5,600,000.00/month (deluxe)
4. Alivio Suites Kuningan
Alivio Suites is one of the premium areas surrounded by Kuningan area, Karet area, Thamrin area, and Sudirman area making it suitable for executives and office workers who work around that area. It was established back then in 2016 and available for you to rent both daily and monthly. It also gives 24 hours of services that will assist whatever you need. Each room is designed with comforts and premium facilities including WIFI, AC, private bathroom, queen size bedroom, and a shared kitchen, rooftop area, lift, reading corner, smoking area, laundry service, and private parking space.
It is also close to public transportation business centers, and nearby shops. It comes with 2 types, which are deluxe and suite. Deluxe is 16m2 wide and can be occupied for maximum 1 person while suite is 20m2 wide and can be occupied for maximum 2 people. Alivio Suites Kuningan can be reached within 10 minutes to Setiabudi One and Hr Rasuna Said. It is near restaurants such as Mb Jingkrak and Mie Aceh. It is also surrounded with a minimarket and apothecary.
Address: Jl. Setiabudi Tengah No.15, South Jakarta, Daerah Khusus Ibukota Jakarta 12910, Indonesia
Phone Number: +62811-1546-477
Price: Rp5,500,000.00/month (deluxe) to Rp7,500,000.00/month (suite)
5. Kost Setiabudi Sultan Agung 26 Residence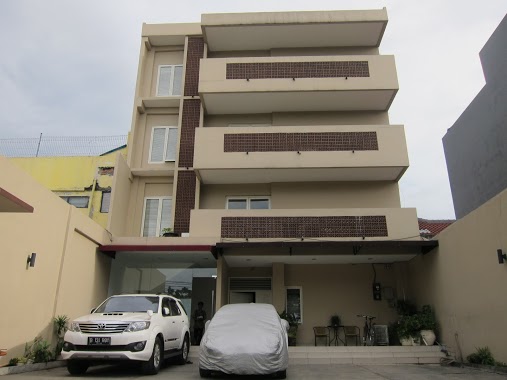 It's a premium kost located in Setiabudi, Kuningan South of Jakarta. From the outside, it looks well-decorated and eye-pleasing. Each room is 4 X 4 m wide. The facilities inside each room including private bathroom, bed, air conditioner, 24 hours access, and WIFI. The location of this kost is pretty strategic surrounded by public transportations, mini market, and food centers. It is only 450 m away from UNJ, 1,6 km away from Manggarai Station, 2,4 km away from Sudirman station, and 1,1 km away from pasaraya Manggarai.
Address: Jl. Sultan Agung No.26, RT.1/RW.1, Guntur, Kecamatan Setiabudi, South Jakarta, Daerah Khusus Ibukota Jakarta 12980, Indonesia.
Phone Number: +62857-1406-9950
Price: Rp2,800,000.00/month (additional Rp1,700,000.00/person in each unit)
So there you have your best kost in Setiabudi. Being an elite area, it wouldn't be a surprise that there are many premium kost with great facilities, but we hope this suits your budget! Good luck finding something that suits your taste and maybe, located the nearest to your school, universities, offices, or your parents' house. Good luck!
People also read other Jakarta area's kost recommendation from Flokq, click here!