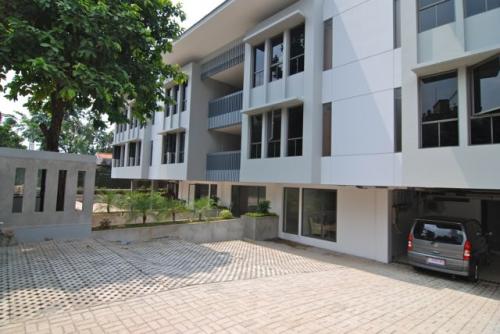 Kebayoran Lama is one of the sub-districts in South Jakarta that includes Permata Hijau, Gandaria, Pondok Indah, Ciputat and Cipulir areas. These areas are the busiest because of their shopping centers, office buildings and several universities such as Pertamina University and Al-Azhar University, therefore there are various kinds of apartments and boarding houses for rent in this area.
For those who work or study in Kebayoran lama area, which is far away from home, commuting to work or college can be exhausting – especially with Jakarta's traffic jams. One of the best options to avoid this is to find the closest accommodation. Instead of buying a house, it is better to rent, because buying a house is a big commitment; not to mention expensive. Fortunately, there are some more affordable and flexible options such as renting houses, apartment units, and rooms in boarding houses – what locals call it kost-kostan. For those of you who are still in college or starting to work, living in a boarding house might be an option because the price is quite affordable.
to read about apartments near transport hub in South Jakarta, click here
find out about the best expats neighborhood in South Jakarta in here
Before deciding which boarding house you want to rent, you can see our recommendations. We have a compilation of some of the best boarding houses in Kebayoran Lama which are located in strategic locations and provide qualified facilities to make you feel at home. Check them out!
1. Casa Permata Hijau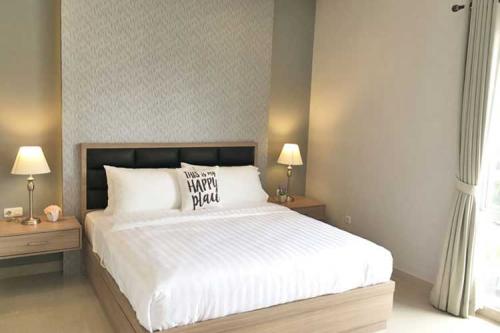 Located in an affluent residential area of Permata Hijau, South Jakarta, Casa Permata Hijau offers premium comfortable accommodation with an easy access to Jakarta urban life including Central Business District (CBD), and shopping centers. Casa Permata Hijau might be an option for you to live in!
Casa Permata Hijau provides 4 types of bedrooms, each room is equipped with the following amenities: Single/Queen/King size bed and linens, built-in wardrobe, split air conditioning, flat screen HDTV, basic cable TV, desk drawer and chair, hot and cold shower, refrigerator, and wireless internet. A fully furnished boarding house with a modern minimalist design that optimizes the use of space without sacrificing the comfort and privacy of its residents.
Address : Jl. Biduri No.39, RT.1/RW.1, Grogol Utara, Kec. Kby. Lama, Kota Jakarta Selatan, Daerah Khusus Ibukota Jakarta 12210
Phone Number : +62-812-88111-810 (WhatsApp/Line)
E-mail : inquiry@casapermatahijau.com
Website : http://casapermatahijau.com/
Price : contact for more information
Facilities :
Swimming pool
AC
Microwave
Garden
Terrace balcony
Living room
Lounge
Parking
Internet
Cable TV
Housekeeping service
Shared kitchen
Fridge
Terrace
24-Hours key access
24-Hours security & CCTV
2. Kost Executive Wisma Pertenunan
Kost Executive Wisma Pertenunan is strategically located in the Senayan area, precisely at Jl. Patal Senayan. This place is easy to reach, has easy access to the boarding office area, and also close to the grocery store.
The rooms in this residence are quite spacious and comfortable to live in with very friendly staff and good accommodation. Kost Executive Wisma Pertenunan is specifically suitable for employees or expatriates with monthly or daily fees.
Address : Jl. Patal Senayan IV No.27, RT.1/RW.7, Grogol Utara, Kec. Kby. Lama, Kota Jakarta Selatan, Daerah Khusus Ibukota Jakarta 12210
Phone Number : +62-812-9825-2537 (WhatsApp)
E-mail : wismapertenunan@gmail.com
Price :
Rp. 7.500.000/month for one person
Rp. 8.000.000/month for two person
Rp. 350.000/day for one or two person
Facilities :
Inner bathroom (wastafel, water heater)
AC
Queen size king koil bed 160x200cm
Fridge
Wardrobe
Workbench
LCD TV with TV Cable
WiFi
Housekeeping service
Bed sheet and bed cover
Living room
Kitchen
Cutlery and cooking utensils
Car Parking
Motorcycle Parking
Water Dispenser
3. Nira Residence
Kost Exclusive Nira Residence is a comfortable exclusive boarding house that is managed by the same principle of Sharia Residential located in Kebayoran Lama, Tanah Kusir, South Jakarta. Precisely located on Jalan Nimun Raya 48, Kost Nira Residence has comfortable bedrooms and complete facilities.
Address : JL. Nimun Raya 48 FE, Jl. Tanah Kusir, RT.7/RW.10, Kby. Lama Sel., Jakarta, Kota Jakarta Selatan, Daerah Khusus Ibukota Jakarta 12240
Phone Number : +62-853-3131-3133
E-mail : –
Website : https://niraresidence.wordpress.com/
Price : Rp. 2.750.000/month (excluding electricity)
Facilities :
Inner bathroom
AC
TV
Water heater
WiFi
Spacious room
Shared kitchen
Private kitchen
Motorcycle Parking
CCTV
Balcony
4. Kost Ridhan Kemandoran
Kost Ridhan Kemandoran is a boarding house with a residence style so that it makes its residents feel at home for a long time. With a new one year old building, the boarding house has 2 types of bedrooms, with sizes 4m x 4m that has 10 habitable bedrooms and 4m x 5m that has 4 habitable bedrooms. Kost Ridhan limits the visiting time of the resident guests and is not allowed to raise pets.
Kost ridhan is strategically located close to Senayan, ITC Permata Hijau, Palmerah, Slipi and Binus University.
Address : Jl. Kemandoran I No.17, RT.5/RW.16, Grogol Utara, Kec. Kby. Lama, Kota Jakarta Selatan, Daerah Khusus Ibukota Jakarta 12210
Phone Number : +62-822-6138-5472
E-mail : –
Website : –
Room type & Prices :
Type A Rp. 2.700.000/month
Type B Rp. 3.200.000/month
Additional Rp. 300.000 per person
Deposit Rp. 1.000.000 each type
Facilities :
Inner bathroom
AC
TV cable
Mattress frame
Wardrobe
Free parking
Free wifi
Free laundry 2 pcs per day
Shared kitchen
Electric token
Sitting closet
Shower
Balcony
Rooftop
Living room
Lounge
24-Hours key access
Maybe at any time you find some conventional boarding houses that match your criteria, but not necessarily those boarding houses that can lighten your days. We hope that from the list we have provided, you can find the boarding house you are looking for in Kebayoran Lama. If you are still unsatisfied with the list or are looking for something "more", we suggest you take a look at our apartment with us.
This is great for those looking for more flexibility, privacy and community. Or even before that, you can check out our article comparing traditional rental with coliving in a shared apartment so you can get a clearer picture of which type of accommodation suits you best. Happy hunting!
if you want to check out some recommended apartments in Kebayoran Lama, you can also read this article
read about top service apartments in South Jakarta, click here