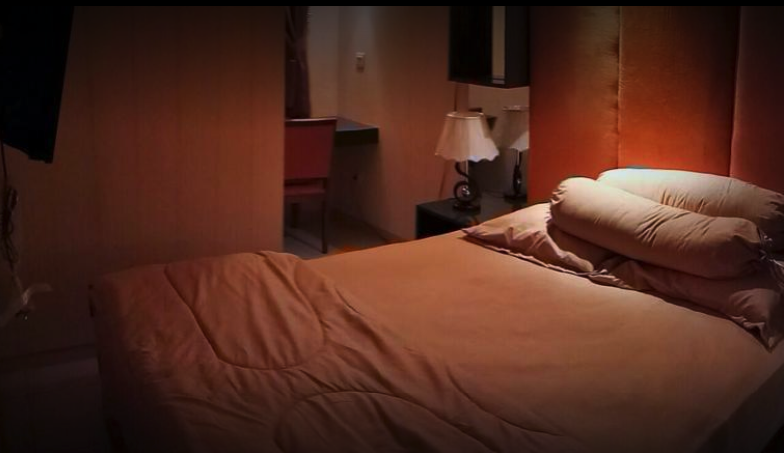 Bekasi is one of the attractive residential areas around Jakarta to be used as a place to live. Not as busy as Jakarta, but you can also visit some interesting places to go to. Wet to play water, come to Mekarsari Fruit Garden, or playing snow at Trans Snow World Juanda.
Luxury apartments in Bekasi have prices that are still very affordable compared to other areas in Jakarta. Usually the rental price range for luxury apartments here is around 5-10 million. Here are the recommendations for renting a luxury apartment in Bekasi:
M Gold Tower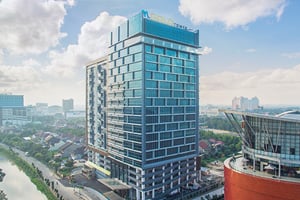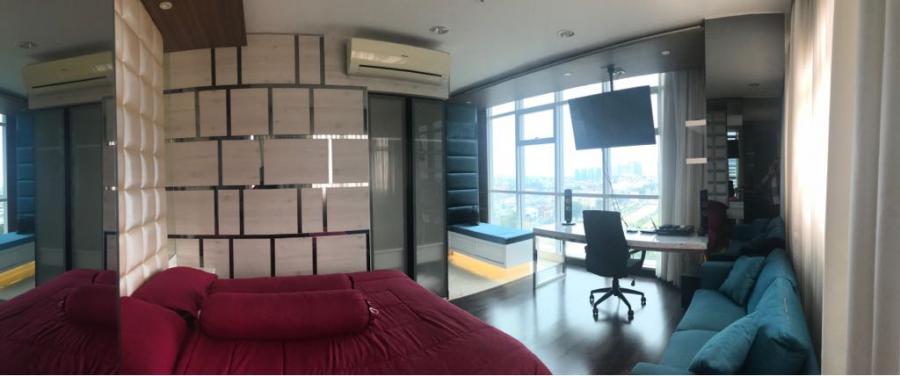 The M Gold Tower Apartment is strategically located, only 1 minute to Grand Metropolitan Mall, 5 minutes to West Bekasi Toll Road, Mitra Keluarga Hospital, Giant Supermarket, and Hermina Hospital.
Address: Jalan KH. Noer Ali, Pekayon Jaya, Bekasi Selatan, RT.008/RW.002, Pekayon Jaya, Kec. Bekasi Sel., Kota Bks, Jawa Barat 17148
Phone Number: 0859-2138-7401
Room Type & Price:
1 bedroom (fully furnished) – start from Rp. 13.500.000,-
Facilities:
swimming pool
jacuzzi
access card
parking basement
24 hours security
cleaning service
minimarket
ATM center
Grand Kamala Lagoon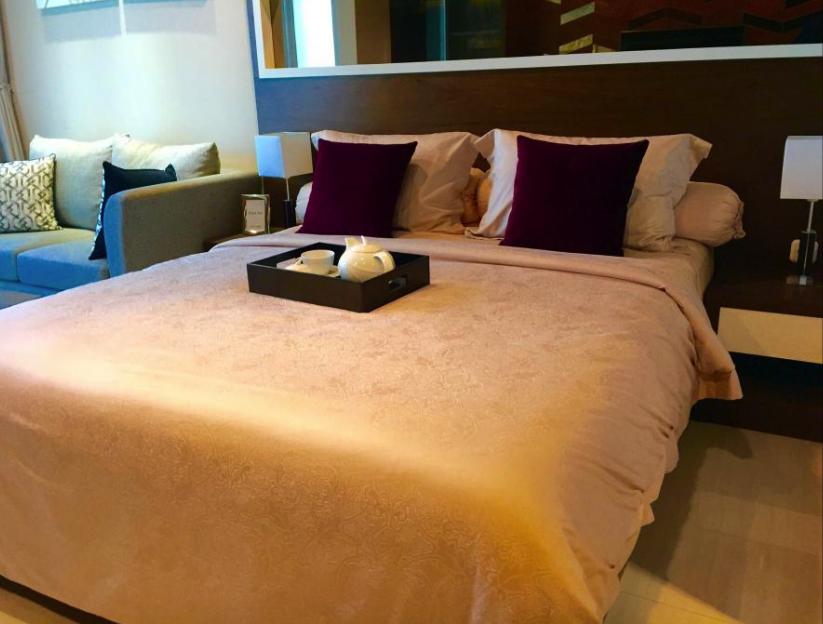 Grand Kamala Lagoon also promises many public facilities that can be enjoyed by all residents. Some of them are jogging loops, garden lanterns, to mini outdoor meeting areas. Waterfront dining and sky dining are also offered by superblock which also provides facilities to strengthen the community of hobby residents, namely mini wall climbing, kite park, underpass skatepark, and futsal playground. Only a 10-minute drive from Halim Perdanakusuma International Airport and close to the West Bekasi Tollgate (300 m), Grand Kamala Lagoon is surrounded by many other public places that can be reached by motorized vehicles, such as Metro Galaxy Park Hotel & Apartment (600 m), Budi Hospital Lestari (1 km), Awal Bros Bekasi Hospital (1.3 km), KPP Pratama Pondok Gede (1.2 km), Revo Town (4.4 km), SD Al-Azhar Islamic Elementary School 6 Jakapermai (2.2 km), and Tunas Jakasampurna School (3.4 km).
Address: Jl. KH. Noer Ali No. 3A, Pekayon Jaya, Bekasi Selatan, Bekasi, Jawa Barat 17148
Phone Number: +62813-8437-9922
Room Type & Price:
Studio – starts from Rp2.950.000,00/month
1 Bedroom – starts from Rp3.000.000,00/month
2 Bedrooms – starts from Rp7.500.000,00/month
Facilities:
ATM
Gym
Jogging Track
Security
Grocery Store
Internet
Swimming Pool
Kemang View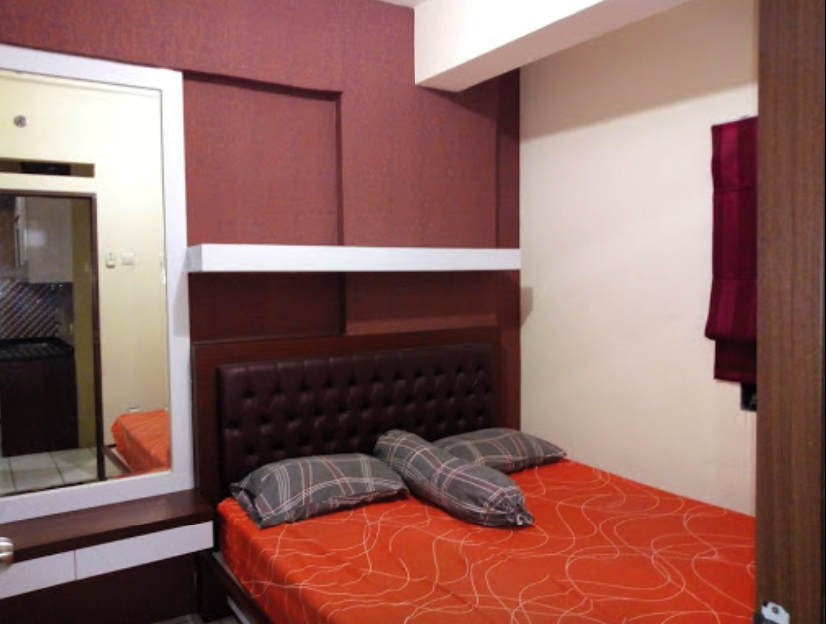 Kemang View Apartment is located right at the intersection of Cut Mutia and Jalan Raya Pekayon, which are located close to the entrance and exit tolls of West Bekasi toll road. From exiting the highway, you only need to drive as far as 1 km or can be calculated from the travel time which only takes 2 minutes.
The first facility that you can find is the West Bekasi Mitra Keluarga hospital which is only 1.9km away or 6 minutes drive in normal road conditions. Revo Town (180 meters) The Mall, which was formerly called Bekasi Square, has a Carrefour shopping facility located on the 4th floor. While on the ground floor you can find Electronic City outlets and a variety of restaurants both modern and traditional. Lottemart Wholesale Bekasi which is on Jalan Mut Mutia about 280 meters from the apartment. You can simply cross on foot from Kemang View. Driving as far as 1.3km through the Ahmad Yani road, you will find Metropolitan Mall Bekasi, Bekasi Cyber Park, and Mega Bekasi.
Address: Jl. Raya Pekayon No.2A, Pekayon Jaya, Bekasi Sel., Kota Bks, Jawa Barat 17148
Phone Number: +6221-8243-0288
Room Type & Price:
Studio – starts from Rp2.500.000,00/month
2 Bedrooms – starts from Rp3.000.000,00/month
3 Bedrooms – starts from Rp.3.750.000,00/month
Facilities:
Jogging Track
Security
Swimming Pool
Playground
The Springlake Summarecon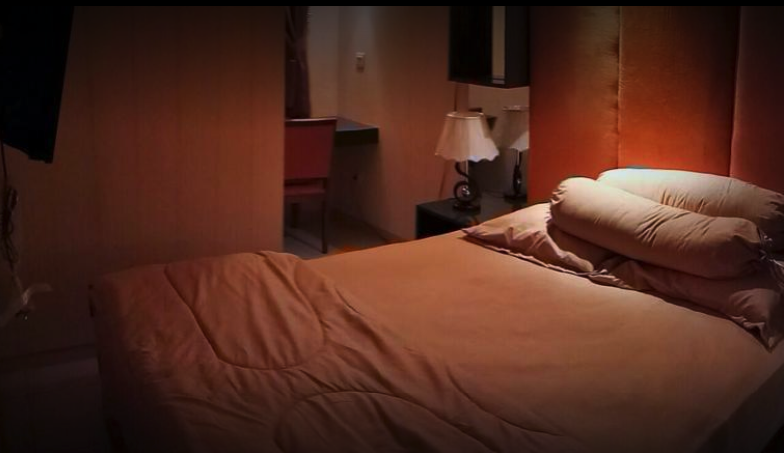 The SpringLake is integrated with CBD Sentra Summarecon Bekasi which includes Summarecon Mall Bekasi with Downtown Walk and Bekasi Food City, Harris Hotel, and La Terrazza culinary center. Everything can be reached via Sky Bridge and Underpass access so that any needs are easily and conveniently reached from your residence without the need to use a vehicle. The SpringLake VIEW is located in a very strategic location in the Summarecon City Bekasi area, on the edge of the Summarecon Bekasi Bulevar Road, right in front of the Summarecon Bekasi Mall, connected by a comfortable family mall with the concept of a family mall and adjacent to BINUS University. That is to say, The SpringLake VIEW is surrounded by a cozy Mall and well-known campus area in the same class as BINUS University.
Easily accessible via the flyover that stands majestically as the main gate to Summarecon City Bekasi with various access options ranging from Cikampek Toll Road, JOOR Toll Road, Becakayu Toll Road, Kalimalang Road. Near the Bekasi KRL Commuter Station where the station is next to the City of Summarecon Bekasi and West Bekasi LRT Station.
Address: Jl. Raya Rawa Bugel No.10, Marga Mulya, Bekasi Utara, Kota Bks, Jawa Barat 17143
Phone Number: +6221-8866-666
Room Type & Price:
Studio – starts from Rp2.100.000,00/month
2 Bedrooms – starts from Rp3.000.000,00/month
Facilities:
Function Room
Gym
Swimming Pool
Security
Grocery Store
Jogging Track
Laundry
Playground
So, there you have 4 Luxury apartments in Bekasi according to Flokq. Don't forget to consider and plan everything before moving into a new city. We hope this article helps you and don't forget to read other recommendations in our blog!