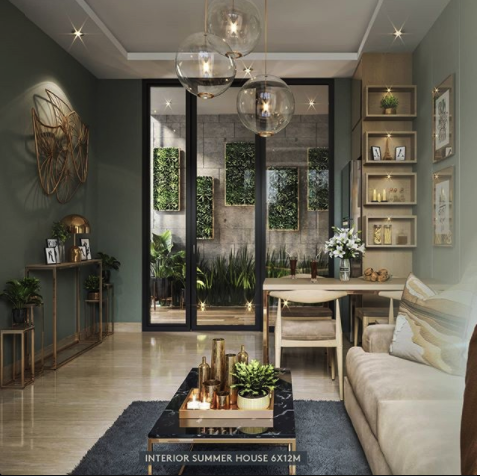 Depok is one of the developing regions. With well-known universities such as the University of Indonesia and Gunadarma University, many apartments and restaurants are being built. To complete the trip, as a place to stay, or your investment we provide a list of luxurious apartments in Depok for you. Despite a lot of choices, here we provide you the top 4. Don't miss it!
Taman Melati Margonda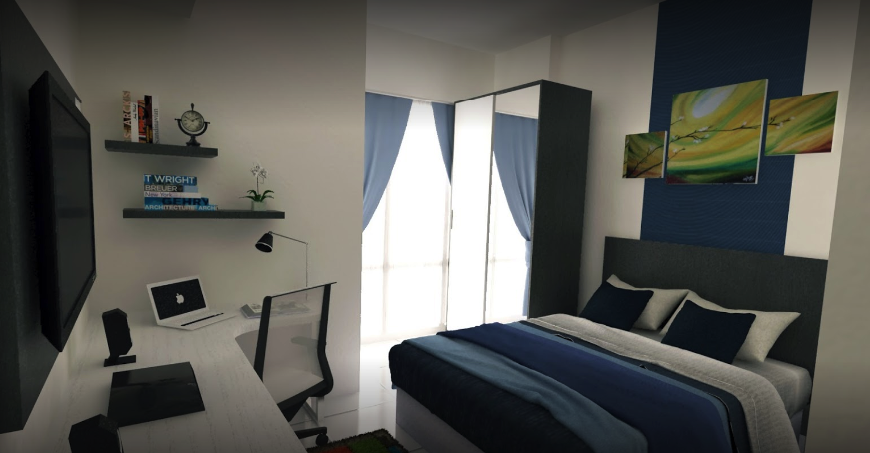 With an affordable rental price and just a 200 meters walk to the University of Indonesia and UI KRL Station, this apartment is popularly occupied by students. In addition to the University of Indonesia, there are also several other universities nearby such as Pancasila University and Gunadarma University. Not only suitable for students, but Taman Melati Margonda is also suitable for single employees, young couples, or families because of its strategic location in the center of the crowd of Depok.
For weekend entertainment, you can visit several nearby shopping centers such as Depok Mall, Depok Town Square, ITC Depok, and ACE Hardware. Along Jl Margonda Raya and its surroundings, there are also many delicious culinary delights such as Dino Steak, Warung Pasta Depok, Warunk Upnormal, Sate Kiloan PSK, Mang Engking Gubug, and others. You can also visit the University of Indonesia forest and lake area which is open to the public. In the UI complex, there are pathways for jogging and bicycles so that you can exercise comfortably or just sit while eating snacks on the shores of the lake that is bustling with food vendors. For medical facilities, you can visit Mother Margonda Hospital as the nearest hospital which is only 2 km away from Melati Margonda Park.
Address: Jalan Margonda Raya kav 525, Pondok Cina, Beji, Depok, Jawa Barat 16424
Phone Number: +6221-7271-888
Room Type & Price:
Studio – starts from Rp2.000.000,00/month
1 Bedroom – starts from Rp3.200.000,00/month
Facilities:
ATM
Internet
Laundry
Grocery Store
Swimming Pool
Security
Saladdin Mansion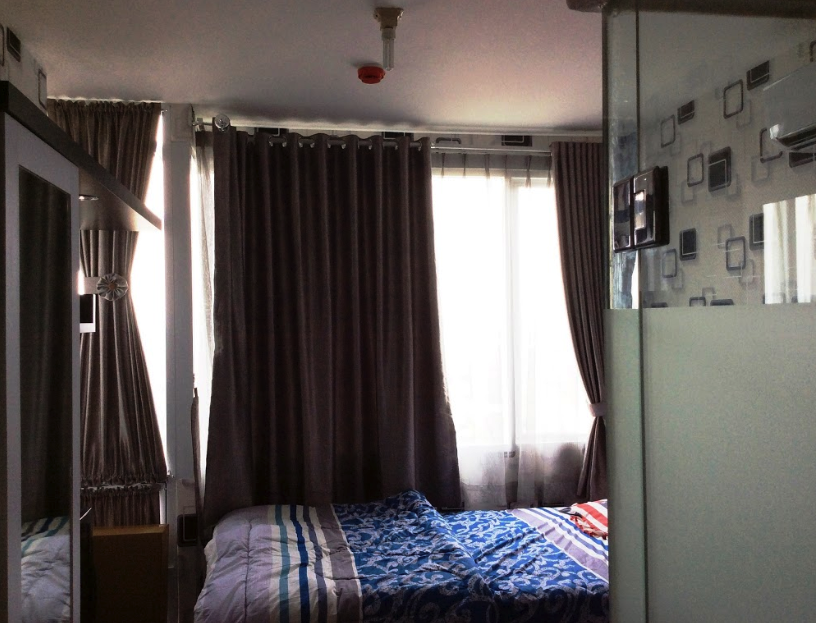 Located on Jalan Margonda, which incidentally is one of the busiest streets in Depok City makes Saladdin Mansion apartment not lose touch of its metropolis. You don't need to worry about not finding an entertainment center or food center here. Some well-known restaurants and cafes can be found here starting from Delysh Coffee Shop, Superoti, and Nagroe Coffee. Besides, shop houses around Saladdin Mansion are also occupied by several offices and companies such as the Indosat Gallery, Oppo Service Center, Ava Multipro Creative Consultant, Depok BPJS Office. You can also find beauty salons & spas, banks, and minimart.
Address: Jl. Margonda Raya No.39, Depok, Pancoran MAS, Kota Depok, Jawa Barat 16431
Phone Number: +62812-1355-7414
Room Type & Price:
Studio – starts from Rp2.000.000,00/month
Facilities:
ATM 
Gym
Laundry
Cable TV
Swimming Pool
Security
Cinere Bellevue Suites
This apartment is close to the main Cinere Raya road and Pangkalan Jati golf course. From Cinere Bellevue Suites, you can easily travel to Lebak Bulus, Fatmawati, and Ciputat. Because this apartment is built on the Cinere Bellevue Mall, you only need to use the elevator to go down to the mall and look for entertainment.
At Cinere Bellevue Mall there is Cinema XXI, J. Co, Ichiban Sushi, and various other well-known tenants. If you get bored of going to Cinere Bellevue Mall, there are still several other places of entertainment that can be visited such as Situ Gintung Tourism Park, Kite Museum, and Ragunan Zoo. You can also find several education centers near this apartment such as UIN Syarif Hidayatullah, Bona Vista Singapore Intercultural School, and SMAN 8 which is one of South Tangerang's favorite schools. For medical services, you can find Puri Cinere Hospital as the closest health facility, located only 850 meters from Cinere Bellevue Suites. Only 600 meters from this apartment there is a Pertamina gas station so you can refuel the vehicle before or after traveling easily.
Address: Jl. Merawan No.1, Pangkalan Jati, Cinere, Kota Depok, Jawa Barat 16514
Phone Number: +6221-7548-455
Room Type & Price:
Studio – starts from Rp2.500.000,00/month
2 Bedroom – starts from Rp4.600.000,00/month
Facilities:
ATM
Gym
Jogging Track
Security
Grocery Store
Internet 
Swimming Pool
Playground
Podomoro Golf View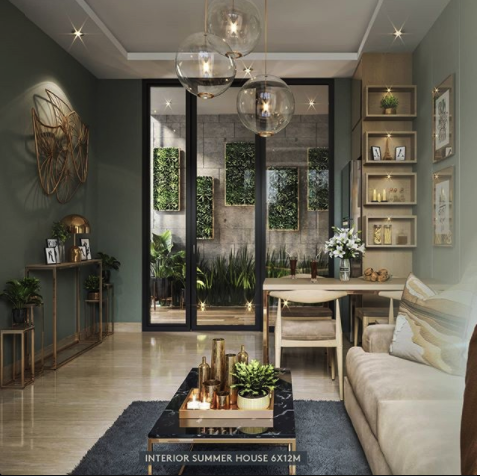 In general, Podomoro Golf View has a beautiful environment. This apartment is surrounded by a 360-degree golf view and is limited by the flow of the Cikeas river. The cool and fresh air is the daily friend of Podomoro Golf View. Podomoro Golf View is also surrounded by commercial areas that provide a variety of apartment residents' needs. For the shopping center or mall closest to the apartment, Mall Cimanggis and Cimanggis Square are the most accessible malls (10-11 km). Besides, the convenience obtained by Podomoro Golf View residents regarding location is direct access to the Cimanggis toll gate and the distance is not too far from the University of Indonesia.
Address: JL, Bojong Nangka, Kec. Gn. Putri, Bogor, Jawa Barat 16963
Phone Number: +6221-5694-8888
Room Type & Price:
2 Bedroom – starts from Rp3.300.000,00/month
Facilities:
Grocery Store
Jogging Track
Security
Gym
Swimming Pool
Playground
So, what are you waiting for? Go visit those listed apartments so you don't miss the chance to invest or prepare for your daily work needs. Don't forget to consider and plan everything before moving into a new city. We hope this article helps you and to complete your information around Bekasi, don't forget to read other recommendations in our blog! A lot of choices start from restaurants, pubs, and others.