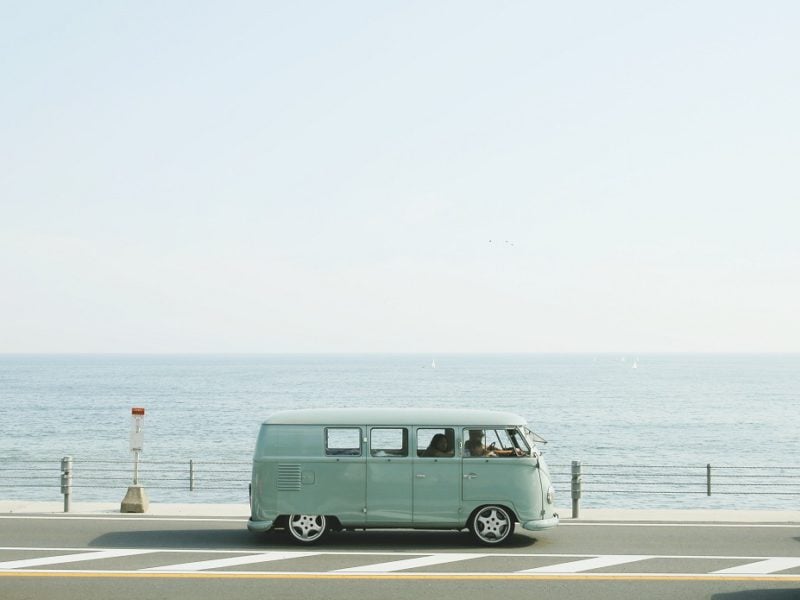 Local Guide
10 Best New Restaurants in PIK with Sea View
Pantai Indah Kapuk (PIK) is one of the elite residential areas in Jakarta, just like the Pondok Indah, Puri Indah, or Menteng areas. Besides being known as a luxury residence in North Jakarta, PIK is also a culinary tourism destination. Well, in 2021 there are many new restaurants at PIK that offer sea views. Suitable for those of you who are looking for a place to hang out on the weekends.
Planning to dine at PIK in the near future? Flokq has 10 recommendations for new restaurants at PIK 2021 that you can visit with friends or family. Let's check it out!
1. Ikkudo Ichi PIK
Source: Instagram/ @ikkudoichi
This new restaurant at PIK has a variety of typical ramen menus. Here, you can order halal or non-halal menus. There are Tori Signature Ramen, Tori Chasu Curry, Yakiniku Don, Buta Tonshabu Ramen, and many more.
During the PPKM period, Ikkudo Ichi restaurant provides the #dimobilAja program, aka Dine-in Car service. So, you can still eat ramen while it's warm while enjoying the beach atmosphere.
In-car dining is also available at Ikkudo Ichi Alam Sutera, Cikarang, and Sunter branches. You can start ordering food from 10.00 WIB to 20.00 WIB.
2. Pantjoran PIK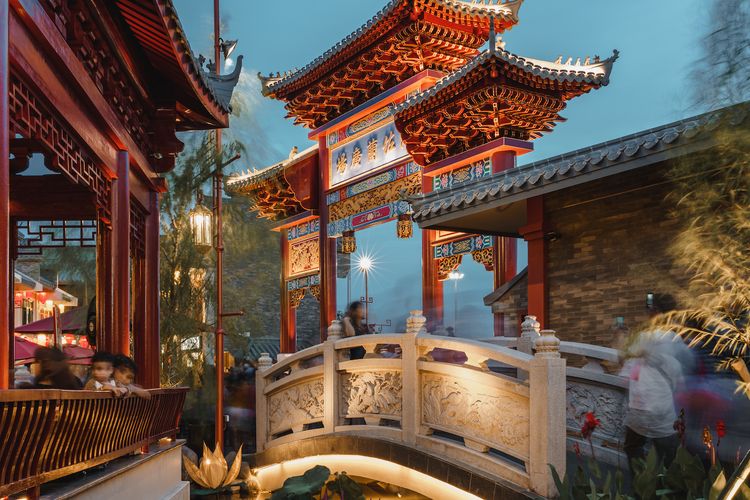 Source: kompas.com
If you go to PIK 2, don't miss this new restaurant area, OK? Pantjoran PIK is a culinary area with a Chinese concept. There are many choices of food and drinks that you can try, such as dim sum, dessert, coffee drinks, and others.
In this place, you can order a variety of tea and coffee at Kedai Kopi Lay. This popular shop in Bandung offers Chinese specialties such as Yin Yang Coffee, Cino Coffee, Liang Teh, and many more.
Are you looking for a hit place in Pantjoran PIK? Don't hesitate to visit Holywings, where you can taste chicken wings and skewers that are great for people to eat. There is also the May Star Restaurant, a Chinese concept restaurant with many variations of dim sum.
Looking for a fresh and unique dessert? Visit the Woo Yoo shop, Korean organic ice cream with toppings that form a high mountain.
3. Food Street PIK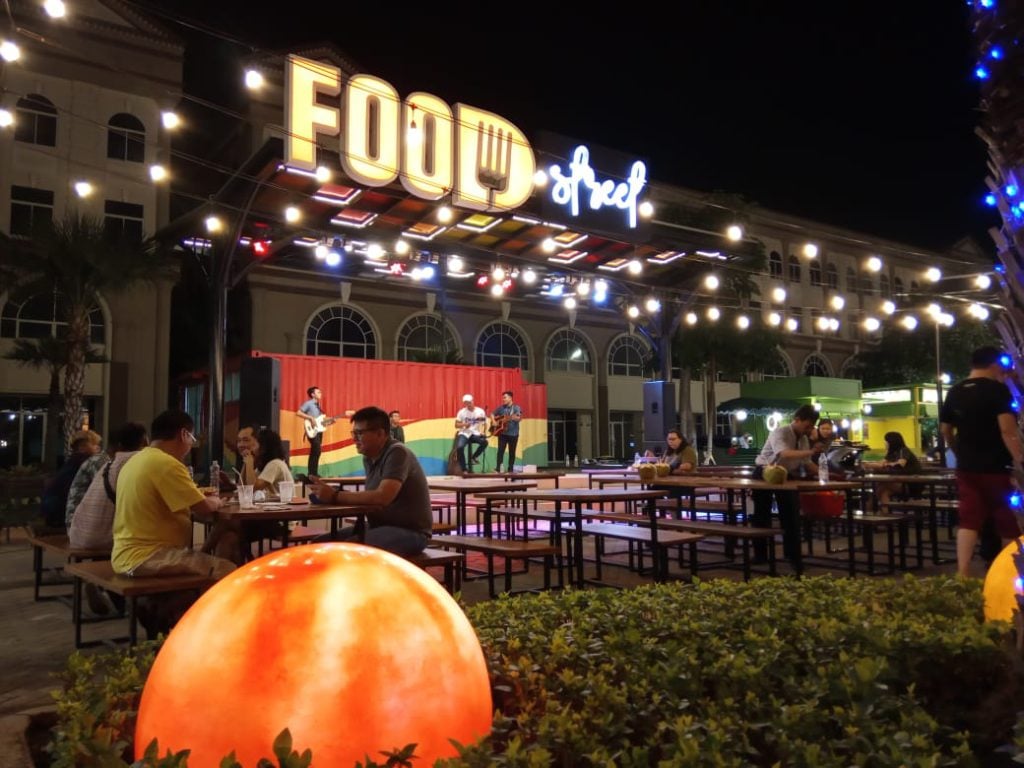 Source: medcom.id
One of the new restaurant areas at PIK in 2021 that you shouldn't miss is Food Street. Located at PIK 2, this place is known as one of the favorite culinary centers in North Jakarta. It is located in the Pantai Maju area, so you can eat while looking at the sea view of Jakarta.
If you come here, you will find many menu choices to try. Along this road, there are more than about 50 hit food and beverage outlets!
There's Tarachick Nusantara Chicken if you're looking for a light meal. This snack combines potato wedges with aci and a typical Indonesian sauce.
Want to have a main course? You can come to the Bakmi Jogja shop, Bebek Lulu vermicelli, Bu Djum's Uduk Rice, or African Lamb Sate.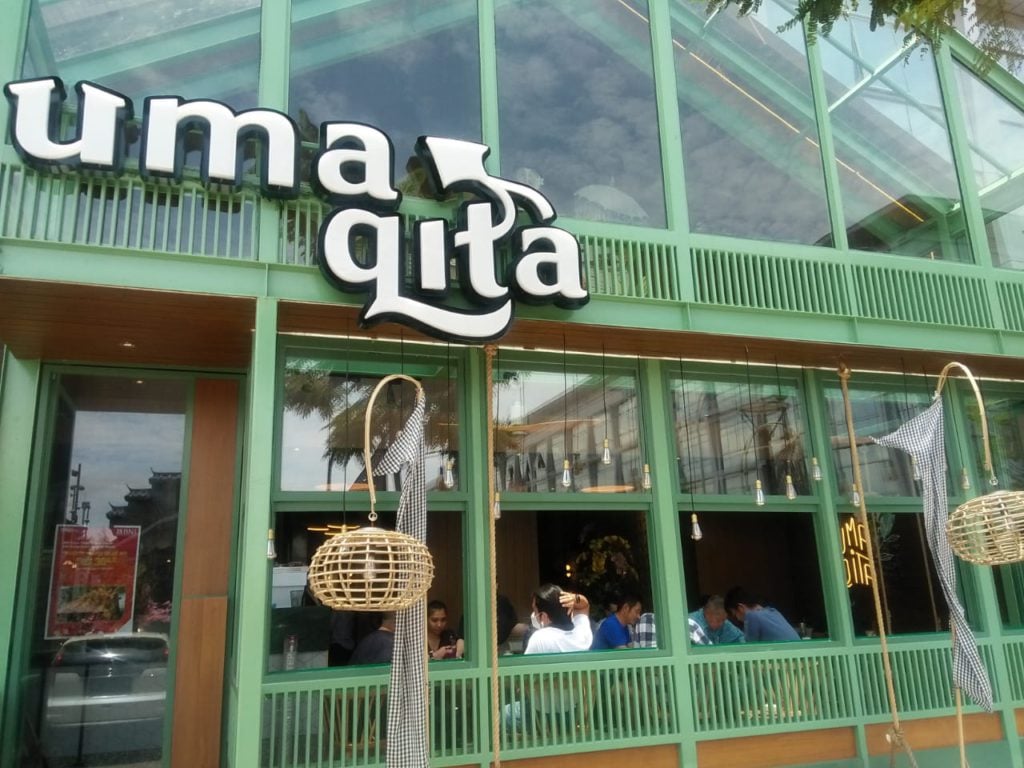 Source: tangerangcorner.com
This restaurant serves a delicious menu of Indonesian specialties. Not only is the location near PIK 2 White Sand Beach, but this place also has a comfortable interior. So you can eat with your family while enjoying the sunset at PIK.
In addition to authentic Indonesian menus, Umaqita offers innovative menus, such as Mangkok Nyumi Salted Egg and Crispy Goela Ayam. There is a snack menu for those of you who don't want to eat heavily, such as bakwan or toast.
5. Santhai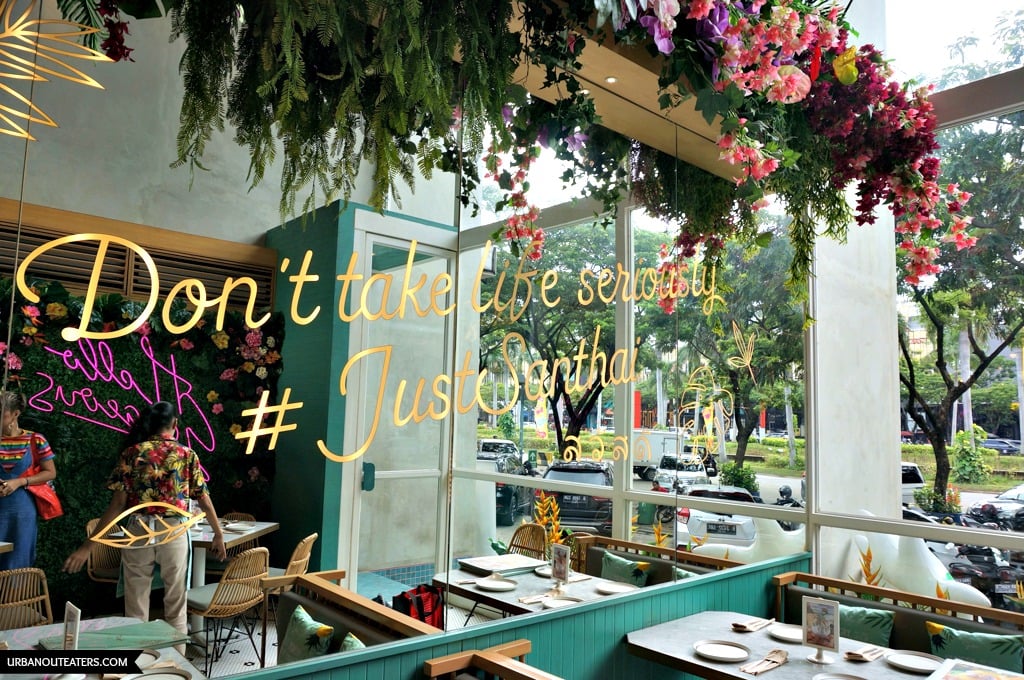 Source: zomato
Located in Ruko Garden House, this new restaurant at PIK is famous for its delicious Thai cuisine. Mainstay menus such as Tom Yam Soup, Legend Curry Soft Shell Crab, Black Bean Steamed Fish, and Pad Thai can be tasted here.
The Santhai restaurant also has an instagrammable and cozy interior. Eating Prawn Satay and Khanom Tuay is even more fun while watching the sunset!
6. Cut the Crab
This seafood restaurant is in Ruko Garden House, near the golf area at PIK. Even though the place is small, it is always busy. You can order a variety of seafood menus here.
The food that comes is not placed on a plate but is poured directly on a table covered with paper. One of the most favorite menus is Double Trouble, which is a large crab dish with delicious spicy sauce.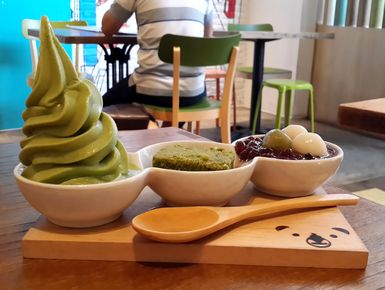 Source: pergikuliner
If you're looking for a Japanese-style dessert at PIK, don't forget to stop by Shirokuma. This cafe is known for having a variety of unique desserts and has an instagrammable interior.
Here, you can sample Rainbow Croffle Dessert, Carapop Croffle Dessert, Assorted Cakes & Pastries, and Parfait. Not only that, but Shirokuma PIK also offers main courses such as Yakimeshi Salmon, Tori Katsu Curry, various kinds of ramen, and many more.
This restaurant also has several signature drink menus that you must try. These include Matcha Jelly Latte, Iced Hojicha Latte, Tropical Yuzu, and others.
8. ALBA Ristorante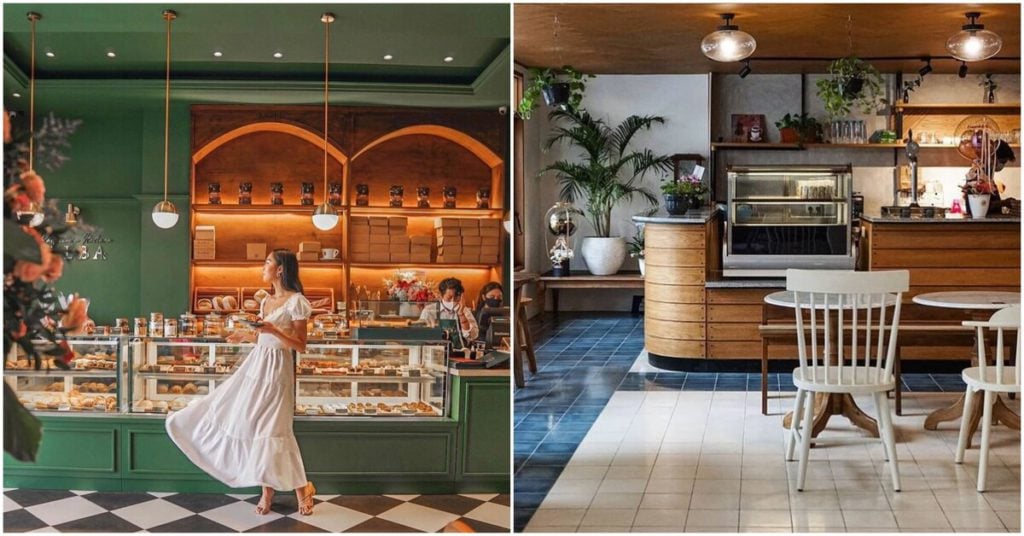 source: havehalalwilltravel.com
One of the new restaurants in PIK that is on the rise is Alba Ristorante. This restaurant serves Italian menus such as risotto and various kinds of pasta.
Cooked by an Italian chef, the quality of the taste and appearance of the food here cannot be doubted. In addition, the interior of the restaurant, which is typical of the Mediterranean, makes you feel like you are eating directly in Italy!
Not only have delicious foods, but ALBA Ristorante also serves a variety of cocktails that are suitable to accompany you to see the sunset. The restaurant, which just opened in June 2021, is open every day from 09.00 WIB to 23.00 WIB. Such a right choice for hanging out with friends, right?
9. Gorilla Steak & Fries
Want to eat cheap and delicious steak with a beach view? You must come to Gorilla Steak & Fries, a steakhouse located on Food Street, PIK 2.
This steakhouse concept at an affordable price offers premium jumbo-sized steaks. Unlike most steaks which are difficult to cut, here you can even enjoy your steak using a plastic fork and knife!
In addition to the soft and juicy meat, the spices are also delicious and seep into. Here, there is a complete menu that is suitable for those of you who are hungry or want to share with friends.
10. Urban Farm PIK
One of the culinary areas in PIK has many choices of new restaurants that you can try. You can also enjoy the food here by way of a drive-thru. During the PPKM period, this place also provided messaging services via WhatsApp, you know.
You can find everything from Indonesian to western dishes here. Some of them are Monsieur Spoon, UN Bakes, Taco Local, Naked Inc., Naked Ramen, and Tousta restaurants.
---
Culinary tourism at Pantai Indah Kapuk is fun, isn't it? Not only there are many choices of food and drinks, but also a fun place to hang out while enjoying the sunset.
You can do all of this easily if you live near PIK, you know. Well, Flokq has many apartment rental recommendations in Pantai Indah Kapuk ranging from cheap to luxurious for you. Click here to know more!