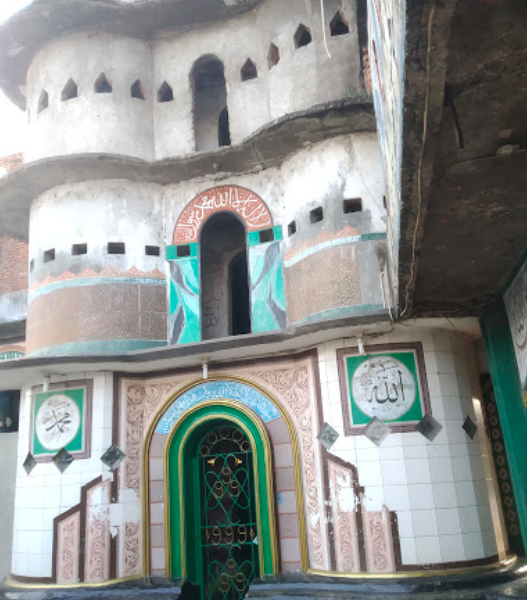 Tangerang, the largest city in Tangerang, lies on the western border of Jakarta. It is also one of the biggest satellite cities in the world, placing it in the 12th. It is filled with many giant residential developers such as the Lippo Group and BSD Group. Today, it's undoubtedly one of the most modern cities in Indonesia, having a near-futuristic look with lots of modern architecture. As one of Indonesia's tourist destinations, they have a lot of sights and attractions all over the city. From museums to music venues, all of them adds up to an endless list of unique things to do. You might be a tourist that's visiting Tangerang for the first time and doesn't know what places to visit. Don't worry, we have made a list of the best sightseeing spots in Tangerang for you.
Benteng Heritage Museum
Benteng Heritage Museum is the restoration of a traditional Chinese building that is located in Pasar Lama, Tangerang. It was predicted to be built in the mid-1600s and is known to be one of the oldest buildings here. It's the first Indonesian museum that highlights the history and heritage of ethnic Chinese in Indonesia. The building was restored due to the awareness of the importance of preserving the historical heritage of every Indonesian culture. Before it was restored, the building was in bad condition and was housing the local Chinese Benteng. It was in 2009 that Udaya Halim acquired the property and started restoring it. Because of this building, Tangerang is moved to participate actively in saving cultural sites o that they won't become extinct. You can find various unique things that represent Tangerang's history in this museum. Various ethnic Chinese artifacts are being displayed.
Address: Jalan Cilame No. 18&20, RT.001/RW.004, Pasar Lama, Kec. Tangerang, Kota Tangerang, Banten 15118
Opening Hours: 10.00 – 17.00 (Monday – Sunday)
Masjid Pintu Seribu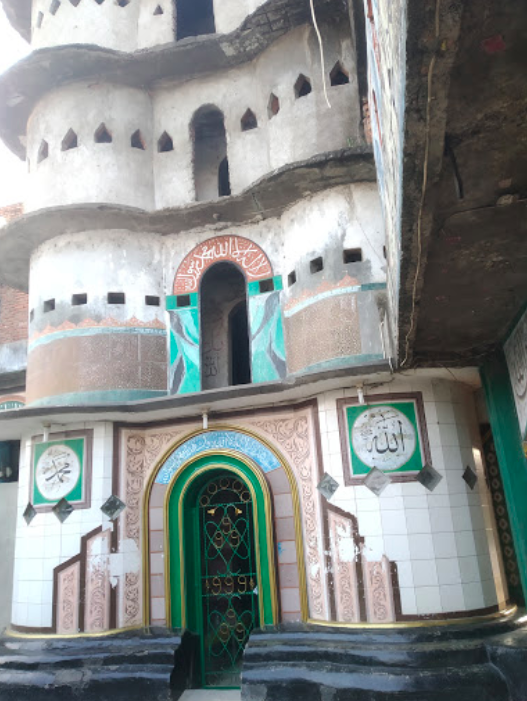 Not a lot of people know this mosque, even most people in Tangerang might've never heard of this place before. Nonetheless, Masjid Seribu Pintu is an interesting and important tourist destination in Tangerang. When you first lay on eyes the mosque, it might look like nothing's special about as its condition looks unkempt. However, if you pay close attention, there several doors in the exterior of the building. It was rumored that the mosque has a total of 1000 doors hence the name Pintu Seribu meaning a thousand doors. Although it has not yet been proven if the mosque has 1000 doors, there's a meaning behind all of them. The doors illustrate the many paths taken by each person in life but the final destination is always the afterlife. This mosque was built in 1978 by an Arabian scholar most commonly known as Al Faqir.
Address: Jl. Kampung Bayur, RT.003/RW.004, Periuk Jaya, Kec. Periuk, Kota Tangerang, Banten 15131
Opening Hours: 10.00 – 17.00 (Monday – Sunday)
Lake Cipondoh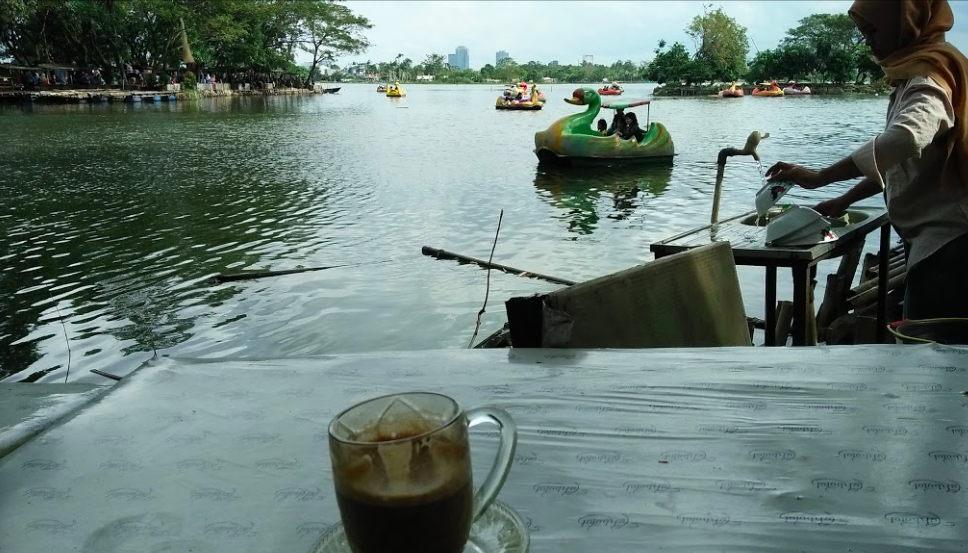 People from Tangerang might have already heard about this famous lake as it is one of Tangerang's natural attractions. Lake Cipondoh is already quite famous as it is one of the main tourist destinations in Tangerang. The lake's location is right in front of the Cipondoh District Office, Tangerang. It is the perfect place for those who just want to relax and look at the view. There are various recreational things to do such as riding water bicycles and traditional boats. For those of you who love fishing, you can also bring your fishing gear and go fishing there. If you're hungry, don't worry, there are a lot of food stalls and sellers that sell traditional cuisine. You can buy foods such as ketoprak and tahu gejrot. To visit this tourist area, you will have to pay IDR 2000 to IDR 5000 per person.
Address: Kawasan Danau Situ Cipondoh, Tangerang
Opening Hours: 10.00 – 17.00 (Monday – Sunday)
Supermall Karawaci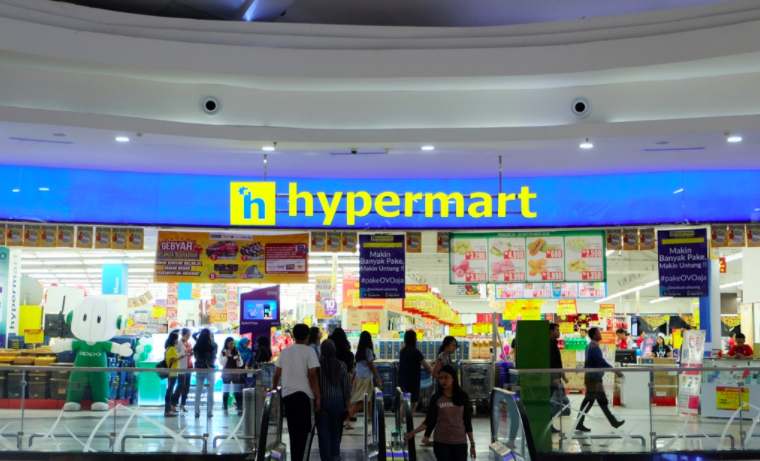 Supermall Karawaci is possibly one of the most famous malls in the Tangerang area. You can find this mall in Lippo Village, right in front of Universitas Pelita Harapan. It is the main man for most Lippo Villagers and people of Tangerang to blow some steam and have fun. The mall is filled with various stores and shops ranging from clothes to food shops. There is an electronic area on the west side of the main lobby where they mostly sell electronic appliances. In the middle area, there is a food court that is filled with restaurants like McDonald's and Subway. In the halls of the mall, it is mostly filled with clothing stores such as H&M. You can also go for a workout here as they have a gym called Celebrity Fitness.
Address: Jl. Boulevard Palem Raya No.7, Bencongan, Kec. Klp. Dua, Tangerang, Banten 15810
Opening Hours: 10.00 – 10.00 (Monday – Sunday)
Ocean Park BSD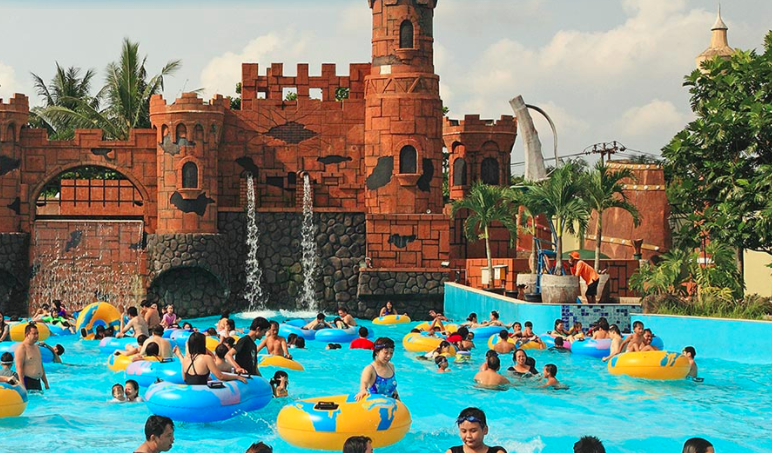 Ocean Park BSD is probably the most popular waterpark you can find in all of Tangerang. The waterpark is located in Bumi Damai Serpong, South Tangerang. This waterpark has an area of 8.6 hectares, making it one of the largest waterparks in Indonesia. With that much area, the park is estimated to be able to hold up to 12.000 people. This place is perfect to be visited with your family and friends who want to have fun. There are various attractions here such as rides, slides, and unique pools. Some of the rides and slides are the Racer Slide and the Slide and Fun. There's also pool areas like the Pacific Wave that is a pool where a wave comes every one an hour. You don't have to worry about your safety, as there are a lot of lifeguards stationed all over the park.
Address: CBD Area, Jl. Pahlawan Seribu, Lengkong Gudang, Kec. Serpong, Kota Tangerang Selatan, Banten 15310
Opening Hours: 08.00 – 19.00 (Monday – Sunday)
So these are 5 of the best sightseeing spots that you can find in Tangerang. We hope this list can help you find the perfect place to visit during your vacation.