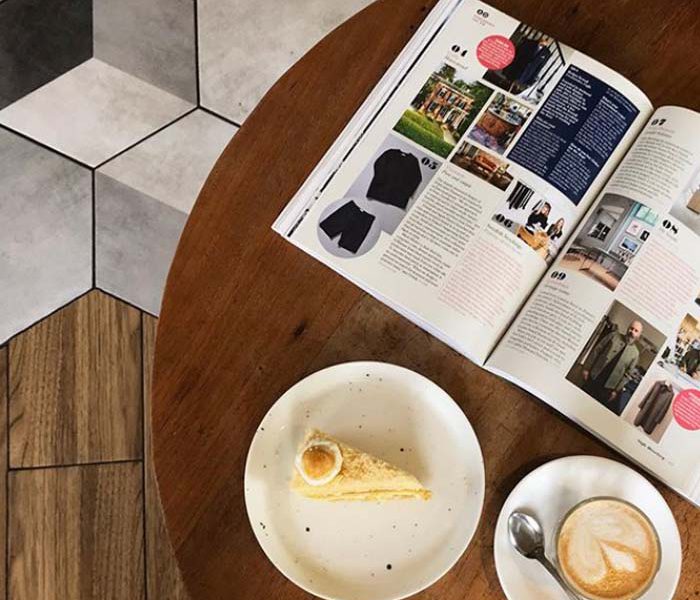 Whether you are recovering from a late-night out or in need of a stomach-filling meal after an early jog, Kemang – where Flokq's The Royal Olive Residence is located –  is definitely your Sunday's best friend for brunch. This is an area in Jakarta where brunch is available all day, every day. The best brunch in Kemang ranges from authentic Indonesian toasties to a classic English breakfast. We can't stress how important it is for you to not just get a delicious meal, but also to pay the most-worth-it price with the coolest spot— 'cause it's more than just a tummy emergency! But no worries, we have taste-tested many of Kemang's brunch spots and list the best ones just for you.

1. Koi Kemang
Asian, Italian & Western Restaurant
No doubt, Koi Kemang's menu is filled with numerous tempting dishes. Everything here is prepared freshly from the locals as well as high-quality specialties imported from all around the world. We totally enjoy having our brunch here— especially with the duck fried rice or nasi goreng bebek. 
It is definitely something you would just love to have every morning. The vibe is great, especially when later in the day, there will be live music that will accompany your meal and create a chill atmosphere for your relaxing Sunday.  
Phone Number: 021 7195668
Social Media: @koi_indonesia on Instagram
Address: Jl. Kemang Raya No.72, Jakarta
Price Range:
Drinks price ranging from Rp 17.000 – 120.000
Mains price ranging from Rp 70.000 – 485.000
Opening Hours:
08.00 – 23.00 (Monday-Thursday, Sunday)
08.00 – 00.00 (Friday, Saturday)

2. Breakfast at Cayenne
Asian, Italian & Western Restaurant
Breakfast at Cayenne is the perfect remedy for anyone who has been under the weather. There are just so many things about this place that we fell in love with! First of all, look at that spacious outdoor area with rustic cute bars and tables, colorful patterned floors, and tall windows that will just light up the room as well as your mood. 
Next, let us not forget the range of options they have. It was so hard for us to choose but we finally decided to go with their homemade brownies and Java Coffee as one of our favorites. The brownies are not just fudgy, but it has the perfect balance of sweetness, deep chocolate, and earthy flavor. It's complemented by the Java coffee, which has this unique sweetness from the local-processed brown sugar. We guarantee that your sweet tooth just couldn't ask for more!
Phone Number: 021 71770105
Social Media: @breakfastatcayenne on Instagram
Address: Jl. Kemang Selatan VIII No.7, Jakarta
Price Range:
Drinks price ranging from Rp 8.000 – 55.000
Breakfast menu price ranging from Rp 38.000 – 60.000
Opening Hours:
07.00 – 18.00 (Tuesday – Saturday)
08.00 – 16.00 (Sunday – Monday)
3. Kitchenette Kemang Village
Asian, Italian & Western Restaurant
We totally understand if you need extra energy before those busy shopping Sunday time in Jakarta. Before you begin, or perhaps in between shops, try one of our favorite restaurants in Kemang Village shopping mall! 
There is no fault in having a big plate of steak in the morning, especially when it's Kitchenette's Brisket and Egg.  The beef is just so juicy, tender, and flavorful! From the first bite, you can really tell how they used the best quality beef. Complemented with eggs and tasty roasted vegetables, we promise you it has every nutrient you need for breakfast. 
As Jakarta weather can be gloomy and cold from day to day, you might also not want to miss their heartwarming Hot Ginger & Lemongrass— it's the type of drink you'd wish you can hug.
Phone Number: 021 29056823
Social Media: @kitchenette on Instagram
Address: Lippo Mall Kemang. Ground Floor, Jl. Pangeran Antasari, RT.1/RW.11, Cipete Utara, Jakarta
Price Range:
Drinks price ranging from Rp 23.000 – 55.000
Breakfast Menu price ranging from Rp 35.000 – 99.000
Opening Hours: 10.00 – 22.00 (Monday – Sunday)

4. Baconerie
Cafe and Bakery
There is just something about a cafe with minimalist wooden ornaments and hanging yellow-dimmed lights — it really treats your eyes and makes you want to stay longer. Of course, Baconnerie is much more than just its decor. 
If you are looking for a big and juicy breakfast, then you should definitely try their California Burger. Half-pork, half-beef burger patty glazed with their special sauce, cutted avocado, topped with crunchy bacon and also fresh-bakes patties. It is definitely a match for your starving soul. 
Not only that, but Baconnerie's service is also incredibly friendly and we totally fell for that! We are definitely coming back. 
Phone Number: 02178838291
Social Media: @baconeri_cafe on Instagram
Address: Jl. Benda No.1C, RT.5/RW.4, Cilandak Timur, Jakarta
Price Range:
Drinks price ranging from Rp 25.000 – 50.000
Light Bites price ranging from Rp 60.000 – 150.000
Opening Hours: 07.00 – 19.00 (Monday – Sunday)

5. Lokal Deli coffee and Cakes
Desserts and Cafe
Once we heard that this place is pet friendly, we immediately made our way there for Brunch. Yes, we definitely love to bring our pets for quality time on Monday morning. The place also has an open-space area with light breeze and daylight brushing against us while we enjoy our cup of coffee. You should definitely try their Cappuccino. One the first few sips that you can taste its earthy deep bitter flavor, but what makes it more interesting is that it gives you this sweet chocolate-like aftertaste. A pro tip from us, you should try adding a bit of brown sugar to give it a stronger kick. If you are also up for more challenge, order their Chicken Woku — shredded tender chicken cooked in spicy woku sauce topped with fresh red chili. When served with warm white rice, it is the definition of Indonesian comfort dish that gives you the non-stop sensation of eating more and more.  It is totally worth the visit on your free Sunday!
Phone Number: 091294108099
Social Media: @lokaldeli on Instagram
Address: Jl. Kemang Timur No.998, Pejaten Barat, Jakarta
Price Range:
Drinks price ranging from Rp 20.000 – 35.000
Mains price ranging from Rp 40.000 – 53.000
Opening Hours: 08.00-20.00