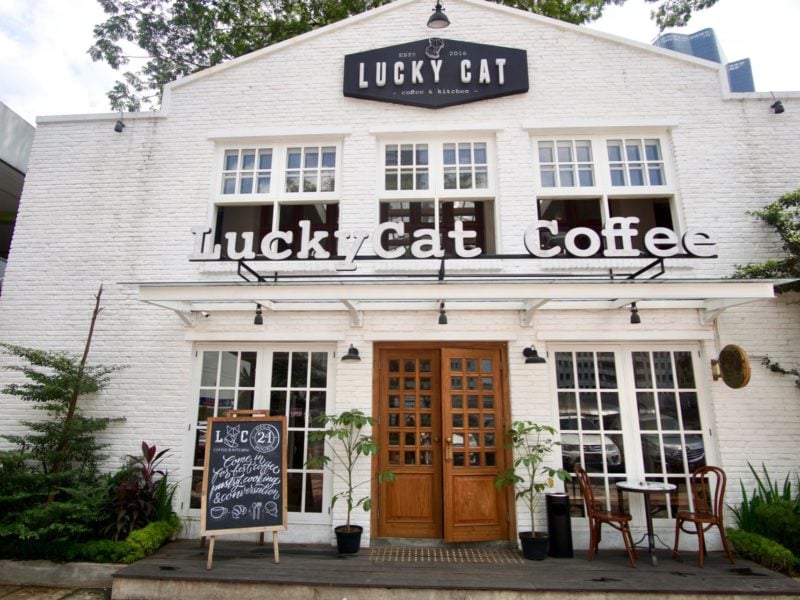 After having your tiring 8 to 5 routine on Monday to Fridays, you might want to make sure you spend every hour of your weekend well before heading off to another crazy week of work. What better way to start your day than having a good brunch with a couple of friends while having a nice chat? Start your weekend with a relaxing brunch meal at one of these cozy spots in the Mega Kuningan area!
1. Loewy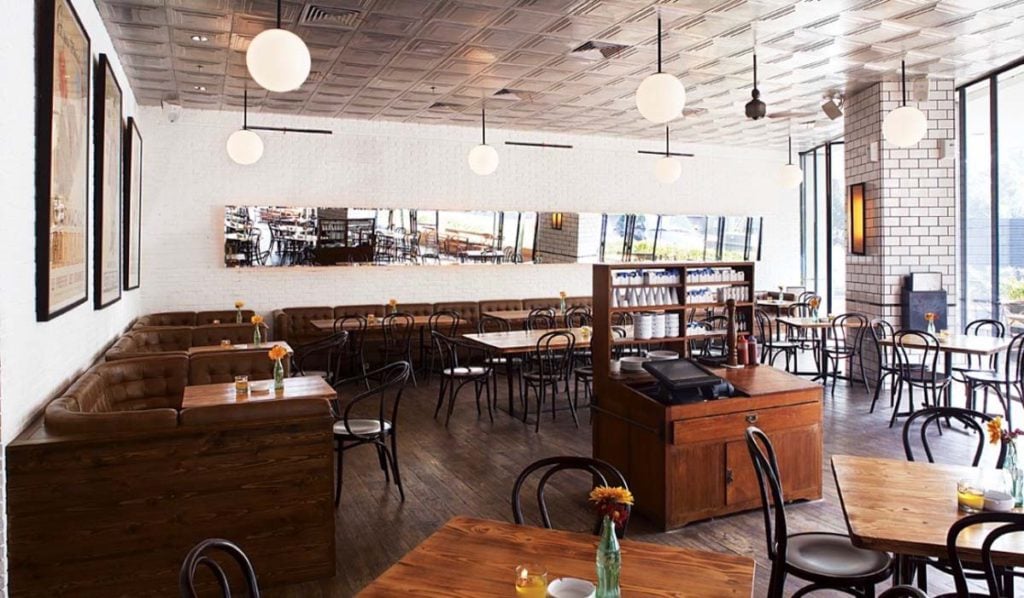 Located on the ground floor of Oakwood hotel, Loewy is a spacious and aesthetically pleasing brunch spot that opens at 7:30 AM – perfect for those who want to have a nice breakfast before heading to work. With a retro 1940s vibe, Loewy's interiors are similar to those classical brunch scenes in New York and Paris.
From the classic American-brunch waffles and pancakes to Indonesian style brunch food – bubur ayam and lontong sayur, Loewy has it all! Plus, they are also famous for their salads, making them one of the most famous spots for brunching hard. It has a great ambiance for people to relax. One of the most recommended dishes is homemade beef bacon steak and eggs. It's a strip of grilled thick-cut beef bacon marinated with their special sauce for 48 hours, grilled tomato, 2 eggs, and potato rosti. You can never ask for more. Everything on that plate just complements each other to make it a perfect meal.
Address: Oakwood, Lantai Ground, Jl. Lingkar Mega Kuningan, Kuningan, Jakarta
Phone: +622125542378
Website: https://new.uniongroupjakarta.com/restaurant/loewy
Price: Rp 50.000,00 – Rp 135.000,00
Opening Hours:
7:30 AM – 12 AM (Monday – Friday)
9:00 AM – 12 AM (Saturday – Sunday)
2. Lucky Cat Coffee & Kitchen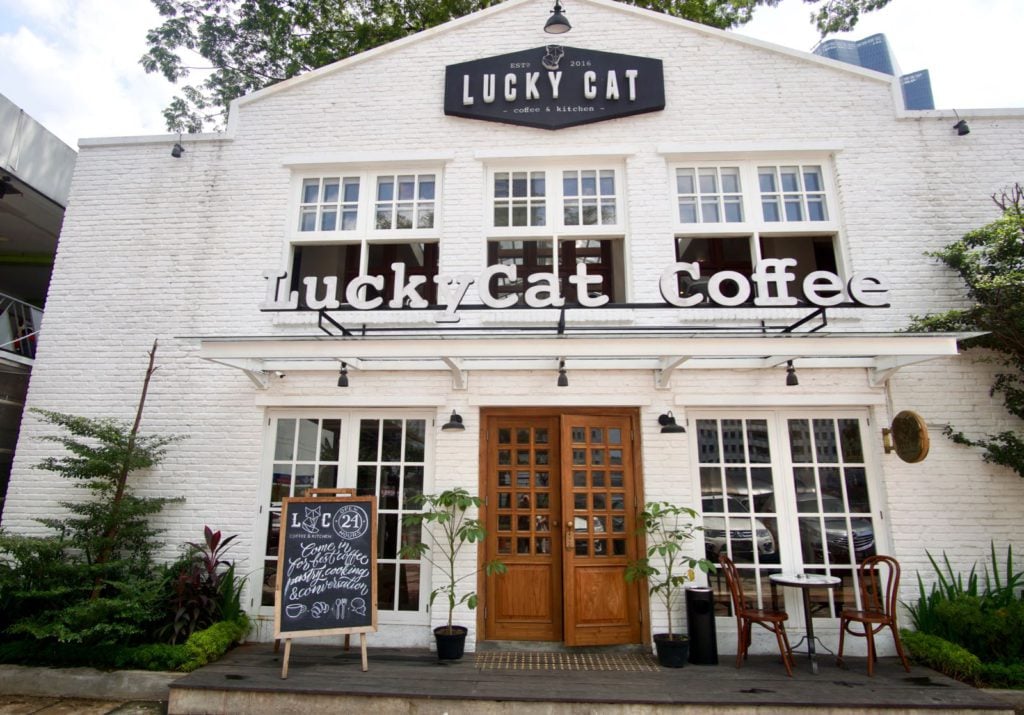 Currently one of the hippest coffee shops in town, Lucky Cat Coffee is a modern café located behind Plaza Festival that opens 7 days 24 hours every week. The coffee shop is well-designed with a homey and modern vibe, lush green plants, wooden furniture, and marble tables, making it comfortable to sit there for hours.
Besides being famous for their coffee, Lucky Cat is also famous for serving classical brunch menus from all over the world, such as Mushroom & Avocado on Toast, Caesar Salad, Nasi Lemak Malaca, and even Bubur Ayam Sukabumi. All in all, it is a perfect place to relax or have a good chat, and it is also a good spot to do your assignments!
Address: Plaza Festival, South Parking, Jl. H.R. Rasuna Said, Kuningan, Jakarta
Phone: +622152961475
Social Media: @luckycatcoffeekitchen on Instagram
Price: Rp 45.000,00 – Rp 120.000,00
Opening Hours: 24 Hours (Monday – Sunday)
Read also : 5 Best Brunch Spots in Setiabudi
3. Flynn Dine & Bar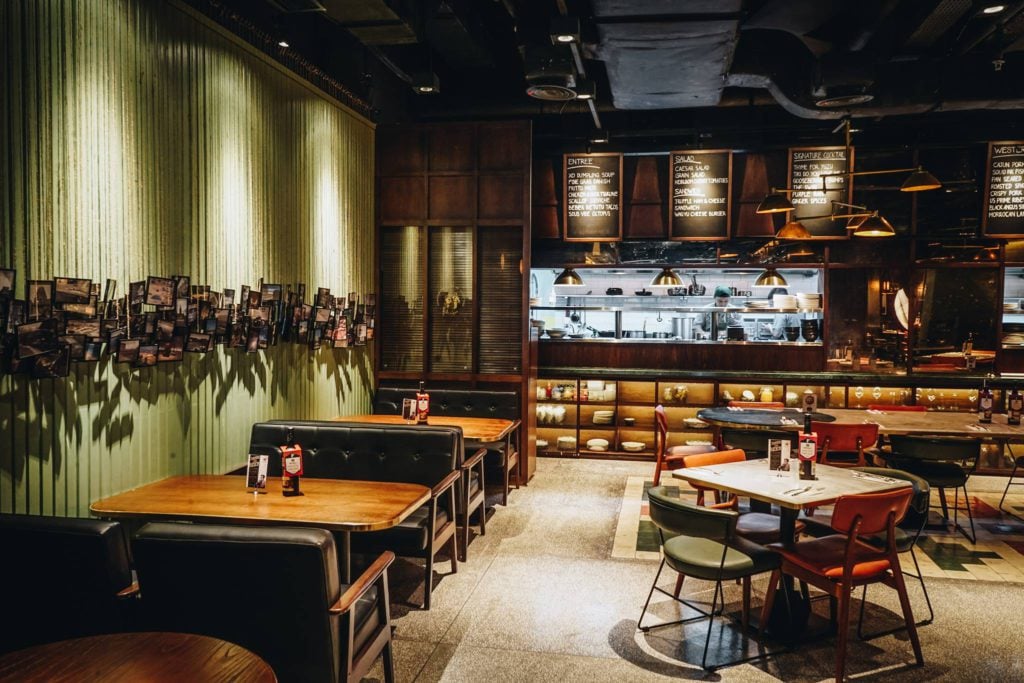 Flynn is a modern cozy restaurant and bar located in Menara Rajawali. Utilizing a lot of wooden furniture, Flynn's designs give off casual and retro vibes which provide a nice ambiance for its customers to have a good chat for hours. They provide both indoor and outdoor seating areas, as well as private rooms.
Aside from being famous for its bar and cocktails, Flynn is also well-known for its breakfast menu that is available from 8:00 to 11:30 on weekdays and from 8:00 to 16:00 on weekends. They offer both savory and sweet brunch items, from the classical big breakfast and smashed avocado toast to granola bowls.
Address: Menara Rajawali, Lantai Ground, Jl. Dr Ide Anak Agung Gde Agung, Kuningan, Jakarta
Phone: +62215762601
Social Media: @flynnjakarta on Instagram
Price: Rp 60.000,00 – Rp 125.000,00
Opening Hours:
8 AM – 11 PM (Sunday, Monday, Wednesday, Thursday)
8 AM – 1 AM (Tuesday, Friday, Saturday)
4. Hummingbird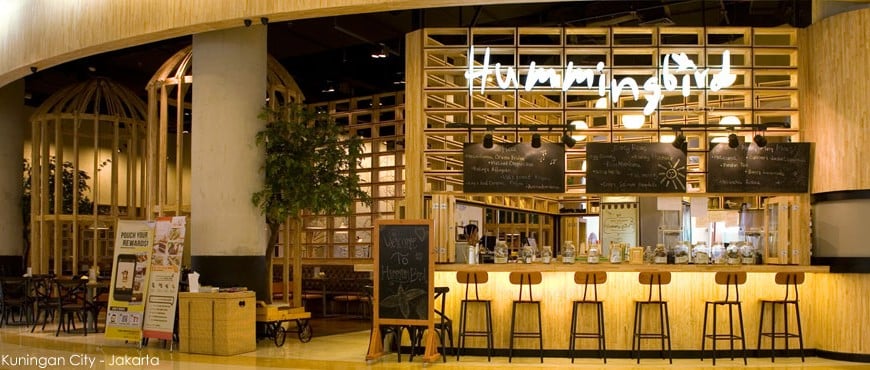 Located inside Kuningan City Mall, Hummingbird is a casual dining restaurant that opens from 7:00 AM daily. As the name suggests, Hummingbird has a bird nest theme all over the place, offering a cozy ambiance as well as great photo spots for their visitors.
Their breakfast menu includes a classical croquettes and eggs dish, crispy salmon benedict, fruit yogurt parfait, beef bacon, and triple cheese, and much more. Aside from this breakfast menu that is only available until 11:00 AM, they also serve waffles and pancakes all day long! 
Address: Kuningan City, Lantai Upper Ground, Jl. Prof. Dr. Satrio, Kuningan, Jakarta
Phone: +622130056370
Website: http://hummingbird-eatery.com/
Price: Rp 49.500,00 – Rp 95.000,00
Opening Hours: 8 AM – 10 PM (Monday – Sunday)
5. Sophie Authentique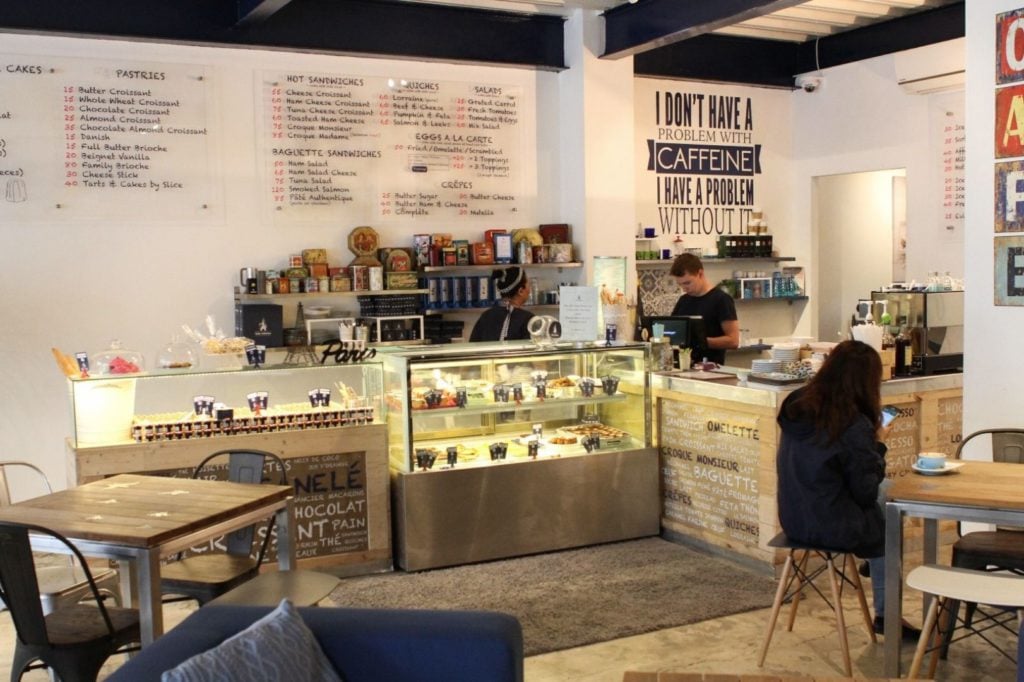 Also located inside Kuningan City Mall, Sophie Authentique is an authentic French Bakery where you can also find freshly baked Quiche, Sandwich, Salad, Eggs, Baguette, Bread, and Pastry. For its recommended menus, you should try brioche, mini canele, makaroon, and croissant along with some coffee! Perfect for brunch in Mega Kuningan!
Besides being well known for serving authentic French cuisines, Sophie Authentique is also famous for their homey place as they decorate the shop with simple wooden furniture and white painted walls, making them a go-to spot for all the food bloggers out there. This place is open from 7 AM till 10 PM daily and is located in the middle between The Coffee Bean and the Starbucks of Kuningan City.
Address: Kuningan City, Lantai Ground, Jl. Prof Dr Satrio, Kuningan, Jakarta Selatan
Phone: +622150101400
Website: http://www.sophieauthentique.com/
Price: Rp 19.000,00 – Rp 120.000,00
Opening Hours: 7 AM – 10 PM (Monday – Sunday)
So, what are you waiting for? Come visit these places to get the best brunch spots if you happen to work or live near Mega Kuningan! Bring out your companions to get a better experience and don't forget to leave some reviews!