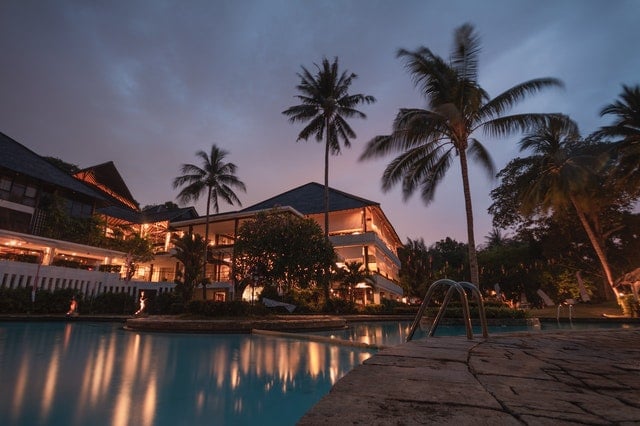 Have you ever dreamed of owning your own property in Bali? Having a vacation home all for you in the middle of a tropical paradise island, with lots of things to find and discover, sounds wonderful. It is also home to a burgeoning market for property and real estate, so not only you'll be pampered with different options when buying a house in Bali, but your property will also have great reselling value as well. If you find it difficult to start your adventure on buying a house in Bali, then you're in luck! We have a guide to buying a house in Bali, just for you. Check out our article below to find out why you should buy a house in Bali, living costs, agents/sites, and alternative accommodations to buying a house in Bali!
Why buy a house in Bali?
Of course, before you start thinking of which billion-dollar mansion or three-bedroom villas should I put my monopoly knick-knacks in, you might want to know what you're getting into first. So here is a short paragraph about why Bali is a nice place to simply have a house in.
To start with, this Paradise Island is a paradise for expats. Once you get there, you'll see plenty of things to do for just about everyone. Take a stroll at the many beaches situated in Kuta, Canggu, or even Uluwatu, whose fame has reached worldwide attention. If beaches are not for you then you should head to Seminyak or Ubud, Where there are various displays of Bali's achievement in culture, art, and class. You could book a yoga class, enjoy fine dining, trek mountains, and feel the flow of rivers going through the land. Bali rhymes with beautiful, and there is always something for everyone there!
Now that we have (hopefully) got your excitement up about buying a house in Bali, below are a few details to get you started on Buying a house on the island
Price range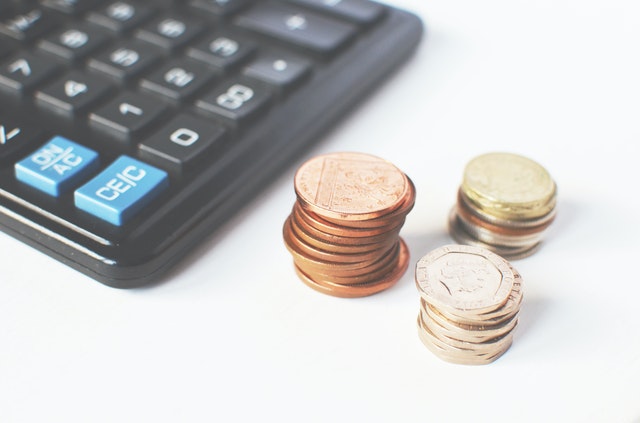 Since you are looking to buy a house in Bali, knowing what the price range is like might help. For starters, we'll be using freehold prices instead of leasehold since you're looking to buy instead of rent. The general price to get a standard villa or house in Bali would be about 3-3,5 Billion Rupiah to 16 Billion Rupiah. Of course, more affordable options, or expensive options inversely, are available. Some houses or villas can go as low as 1,5-2 Billion Rupiahs, while others can go up to 35 Billion or even 82 Billion Rupiah. You can even buy yourself a hotel if you'd look hard enough.
On a related note to that last point, if you are looking to buy a house in order to start your own accommodation business in Bali then you need to be aware of the laws and regulations that are in place. Read our post about managing Airbnb or other kinds of accommodations in Bali.
Living Cost in Bali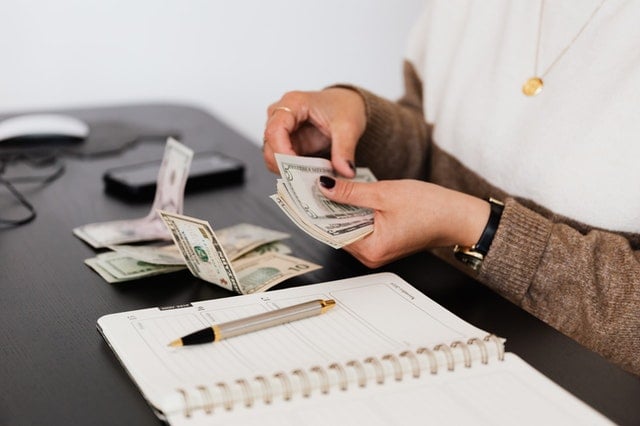 After we're finished with the price range, let's see how much money you need to spend per month to live in Bali. Since you're buying a freehold property, we assume either you don't have to pay rent or pay the property in installments. We'll cover the installment prices, too don't worry. Now let's talk about money.
Installments
If you are going to buy a 3-3,5 Billion Rupiah house and pay with installments, then you should pay around 20-22 Million Rupiah per month.
Utilities
This one includes electricity, water, and gas. Everything should cost about 1 Million to 2 Million Rupiah/month depending on your usage.
Food
If you like going out or ordering food for restaurants, it would cost about 100k-200k Rupiah. Alternatively, you can pay for housekeeping assistance or a maid to help not only with cooking but also cleaning the house. Costs may vary, but they average around 1 Million Rupiah to 3 Million Rupiah per month.
Transportation
If you're staying there for good, you're going to need a vehicle to go around with. The best option would be hiring a driver to take you places from time to time. Prices may vary depending on the length of charter and size of the vehicle, but it would usually average around 400 thousand to 1.3 Million Rupiah. The latter will usually get you a minibus and almost a full day trip, while the former tends to be Multi-Purpose Vehicles (MPVs). Alternatively, you can rent a car for IDR 3 Million per day.
Phone
You can get a SIM card at your nearest shops for about 10k Rupiah. They usually have 4G services or other bonuses that you can activate by paying extra, so if you want more benefits you can always check what the SIM card has to offer.
So with all that information in mind, let's start tallying the numbers. If you are buying a 3,5 Million Rupiah house with 22 Million per month installments with a maid at home, a phone, and (occasionally) a driver to help you go around, you'll have to pay about 26.4 Million Rupiah per month. If you paid the house in full, though, you don't have to worry about installments.
How to buy a house in Bali?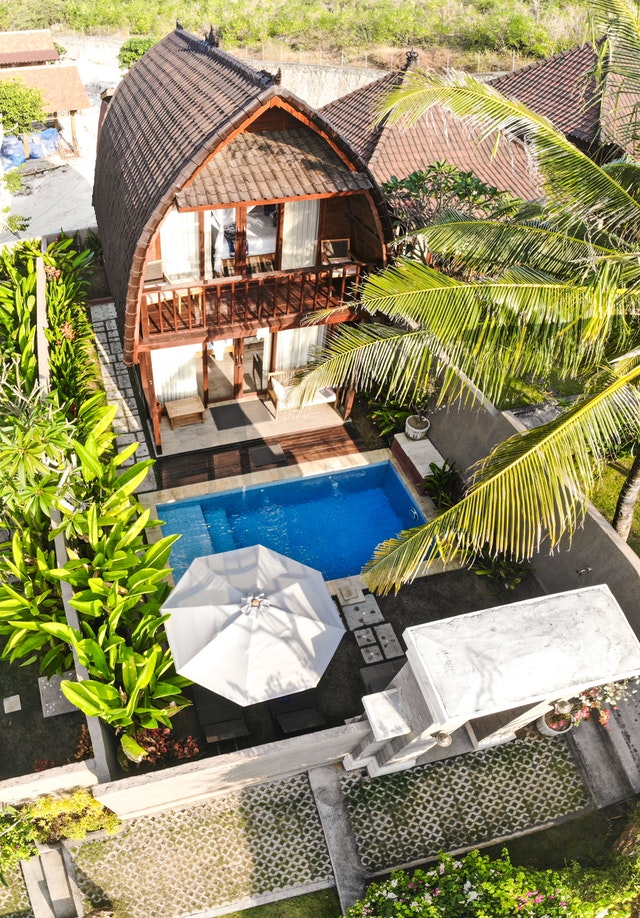 Buying a house in Bali is relatively simple. It is a very crowded market where a lot of people are trying to cash in on Bali's real estate growth. To start with, here are a few online sites to begin your search:
Rumah123
Providing information on property and rentals since as far as 2007, rumah 123 have served foreigners and locals alike in looking for places to buy in Bali. They also feature a mortgage calculator for you to add on to the consideration of whether you want to buy or not.
Paradise Property Bali
Here is a place where you can find the best of Bali's villas. They are very keen in finding villas or houses that have mixed strategic and scenic features as part of the property's advantages.
Balivillasales.com
Another go-to if you are looking for properties in Bali, balivillasales.com or Villas of Bali™ can help you in searching and covering legal and administrative needs that you need to do when you buy a house in Bali
Read also:12 Most Amazing Villas in Kuta for Your Perfect Vacation
Things to determine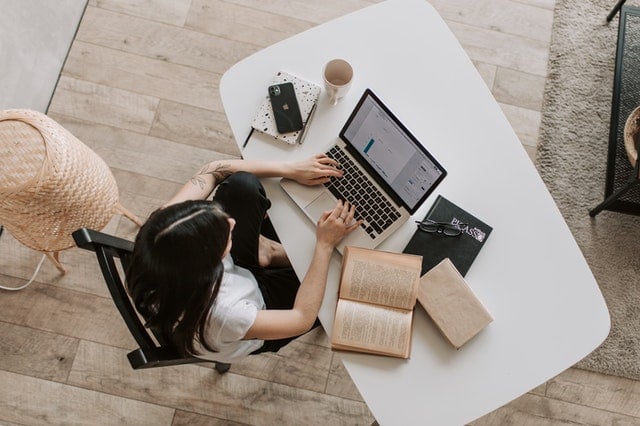 Determine your budget
Firstly, you have to determine your budget. We've laid out a possible monthly price for living in Bali, so you could refer to that for starters. One part that we think is very important is your food. How expensive are restaurants around the property that you want to live in? Are grocery stores for home cooking available? Another one is probably the kinds of services you are given by the property owner. If skipping housing assistance is okay for you, then you can save up by not asking one from the property owner.
Determine your location
Continuing the trend from last time, you should also determine what kind of location you want to live in. Let's go through some of the famous locations. Seminyak and Nusa Dua are known for their luxurious and high-end lifestyle, Canggu is hip and fun, Uluwatu is everything about the sea and the temple Pura Luhur Uluwatu, Ubud is the cultural heart of Bali, Denpasar is the administrative center of Bali, and Kuta is for beachgoers. For a longer explanation of these areas, check out our posts about them alongside some recommended places to stay in!
Contact your dealer and property owner for a tour
After you determine your budget, you can contact the property owner or the dealer for the tour. Oftentimes if you can't be there in person, there are sites and retail information providers that will view it for you, such as some of the sites listed above.
Be careful of legal hurdles
One thing that you should watch out for is legal hurdles. Especially, if you are planning to make your house more than a place of stay.
Read also: 6 Must-Visit Balinese Traditional Villages for Authentic Experience
Alternative accommodations to buying a house in Bali
In addition to buying a house in Bali, we'll also introduce you to some alternative options you can also check out if you want to live there. First off, if you are not planning to go to Bali too often then having a vacation home there would be more of a waste. This is considering most who are buying a house in Bali are looking for a vacation home or an investment opportunity. There are alternative options for you to try and consider as well, some of them are listed below.
Renting instead of Buying
Renting is perfect for you who are looking to save money and be frugal. Remember that buying a home is one thing, then living there is another. You're not exactly living in Bali if you don't get to try out all of the things they offer. And those things take money. If you're interested in renting instead of buying, check out our guide on renting houses in Bali.
Coliving Space
Coliving space is also another alternative for your stay in Bali. It provides you everything you need for you to live and work in ultimate comfort. Like any other accommodation, coliving space provides you with a private room and a private bathroom. However, in a coliving space, you will share the same accommodation with a few other people. Staying in a coliving space is a fun and new experience that you should try when you are in Bali.
Want to find a coliving space for your accommodation? Well, Flokq can help you. Flokq has several listings of coliving units in Bali for you to choose from. If you are interested, contact Flokq's team at +62 813-1490-5690 or click the button below.
CLICK HERE TO FIND COLIVING OPTIONS IN BALI
---
We hope you like our guide on buying a house in Bali. Other than houses, we have also written a lot on other kinds of accommodations you can get to enjoy a good stay here. If you want to know more about guesthouses and other affordable accommodations, check our other blogs about lifestyle and living in Bali.
Read also: The 15 Best and Must-Visit Hostel in Bali