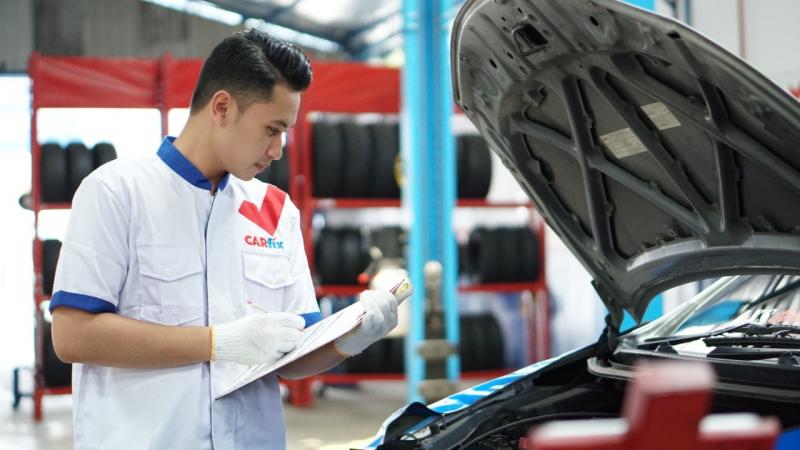 Jakarta is literally known as a sea of transportation, both public transportation and private vehicles. No wonder if living in a big city like Jakarta experiences a lot of traffic jams, transportation accidents, such as strikes, and others that involve car repair shops help.
Finding a car repair shop in Jakarta is not difficult, you can even find it on the side of the road. But all are of different qualities and not all can provide the care needed. So here are the 5 best car repair shops in Jakarta.
1. Bosch Car Auto Service

BOSCH CARO SERVICE is a partner car repair shop of BOSCH, a well-known automotive company from Germany that specializes in the field of electronic injection systems, brake system technology, steering technology, etc. There are many branches of BOSCH partner workshops around the world, one of which is the BOSCH CAR AUTO SERVICE which won the prestigious "Bosch Car Service Best Practices 2012" at the important moment "Bosch Automotive Aftermarket Conference Customers, 10-12 April 2013 at the Sheraton Mustika Hotel Yogyakarta.
BOSCH AUTO SERVICE has been in the business since 1998 in Indonesia with the main branch address in Kemayoran, Jakarta. You will be spoiled by various service facilities as follows: Unique and attractive indoor and exterior designs that display BOSCH signs / logos as an international standard brand at the garage gate, main building and customer waiting room. The interior design of the customer displays BOSCH symbols and merchandise as the main decoration equipped with air conditioning, WiFi, and flat-screen TV.
They have sophisticated equipments to guarantee the best service quality for you! They are ready to support the effectiveness and efficiency of a faster repair process. They also offer special promotions on holidays with superior products such as free services and attractive prizes from BOSCH. Complementary facilities for customers' waiting rooms are driver's waiting room, prayer room, security post and shuttle service for troubled vehicles.
Address: Kav. 17, Sumur Batu I, RT.11/RW.5 Cempaka Baru Kemayoran, Jl. Letjend Suprapto No.28, RT.9/RW.7, Cemp. Putih Tim., Kec. Cemp. Putih, Kota Jakarta Pusat, Daerah Khusus Ibukota Jakarta 10640
Website:http://autoservice.co.id/jaringan-kami/cempaka-putih-auto-service/
Phone Number: +62214213335
Opening Hours:
08.00 AM – 04.00 PM (Monday-Friday)
08.00 AM – 01.00 PM (Saturday)
Closed on Sunday
2. Vertue Concept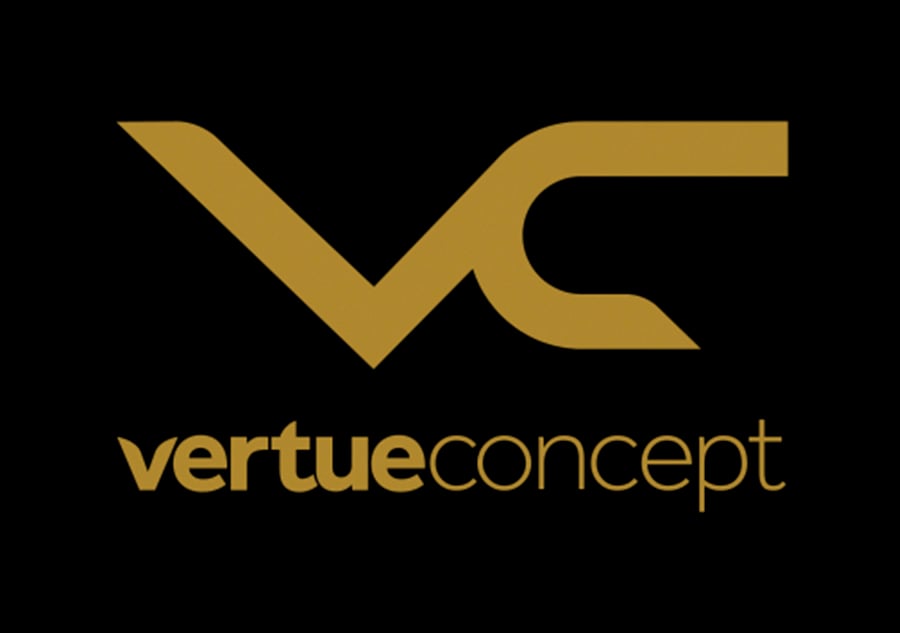 This specialist auto interior and car seat cover repair shop offer some of the best solutions for interiors including upholstery, door trim, basic carpets, curtains, and more. All in some of the finest textile materials with a wide selection to offer customers, including Wollsdorf Leather, Autoleder, and Italy Leather. A wide selection of car seat cover colors and complete thread colors will provide the best comfort and make each customer's vehicle different.
What makes Vertue Concept interesting is that the results made by Vertue Concept are widely used in the modification contest and have received several awards in the form of the best interior trophy. The biggest appreciation was obtained through the 2015 SEMA event, where Vertue Concept displays its work with modifiers in the world in Las Vegas.
Address: Jl. Danau Sunter Utara No.6, RT.10/RW.14, Sunter Agung, Tj. Priok, Kota Jkt Utara, Daerah Khusus Ibukota Jakarta 14350
Phone Number: 0817-837-883
Website: http://www.vertueconcept.com/
Opening Hours: 09.00 AM – 05.00 PM (Monday-Saturday)
3. Brum Indonesia
Brum Indonesia is a technology company that focuses on the automotive sector and provides many services to meet the needs of customers' cars. For their car service, you can use their BRUM Check-Up to find out the condition and assessment of your used car. They can even help you buy a used car!
No more worrying about long queues and expensive car service, they also have a service that will come to your location. Or you can come to their auto repair shop and let the experts fix it. They also have another service called BRUM Smart Transport which provides units of trucks, trailers, large buses, medium buses, and microbus including drivers, all empowered with Fleet Monitoring.
Address: Menara Prima 8th Floor, Jl. DR. Ide Anak Agung Gde Agung No.5, RT.5/RW.2, Kuningan, Kuningan Tim., Jakarta, Kota Jakarta Selatan, Daerah Khusus Ibukota Jakarta 12950
Phone Number: +622139506614
Website: https://www.brum.id/
Opening Hours: 08.00 AM – 06.00 PM (Monday-Saturday)
Read also : Where to Rent Luxury Cars in Jakarta
4. Garden Speed

GARDEN SPEED was founded in 1995, is a car repair shop in Jakarta that serves daily maintenance of various types of vehicle brands, both Japanese, Korean and European vehicles.
They specialize in treating vehicles with injection systems, as well as having sufficient equipment to inspect and repair vehicles with injection technology. GARDEN SPEED is supported by good human resources to help you make plans for your vehicle.
Address: Jl.KH.Muhasyim VII, no : 45A, RT.13/RW.6, Cilandak, Kec. Cilandak, Kota Jakarta Selatan, Daerah Khusus Ibukota Jakarta 12430
Website: http://gardenspeed.com/about-gardenspeed/
Opening hours: 09.00 AM – 05.00 PM
Phone Number: +62217512625
5. CARfix Karang Tengah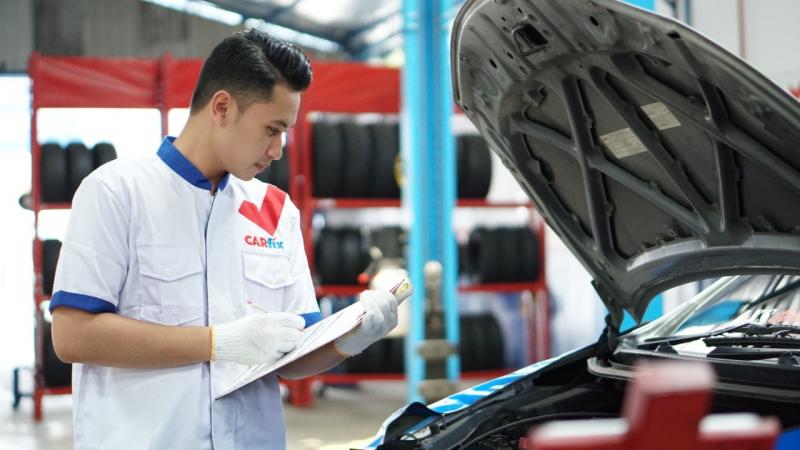 Carfix Indonesia is one of the best modern car repair shops in Indonesia. They serve tune-ups and car services of all brands. Their motto is CARE & FIX, they care to serve you and your car, and making sure your car can be repaired. CARfix also collaborates with several products from leading automotive manufacturers such as Michelin, Shell, and Incoe. Apart from these products, CARfix also provides a variety of spare parts to suit your vehicle and needs.
CARfix serves vehicle maintenance including engine service, tune-up, engine checking, electrical service, battery replacement, foot service, shock absorbers, spooring, balancing, and of course tire change. Not only offers complete vehicle repair services, but CARfix also guarantees the completeness and quality of its components. This is thanks to cooperation with various manufacturers both vehicles and components. Currently supported by Pertamina, Shell, Osram, Incoe, Denso, and Fortag batteries. The spare parts are definitely original.
Address: Jl. Lebak Bulus III No.4, RT.7/RW.4, Pd. Labu, Kec. Cilandak, Kota Jakarta Selatan, Daerah Khusus Ibukota Jakarta 12440
Phone Numbers: +6221-22767977
Website: http://carfix.co.id/
Opening Hours: 08.00 AM – 05.00 PM
So there you have the 5 best places to repair your car! Your car will be fixed and even modified in no time! We hope this helps you. Don't forget to check out our other recommendations!